Andrew Cuomo
The biggest bills Cuomo has shot down
The governor has vetoed dozens of bills, and he's not done yet.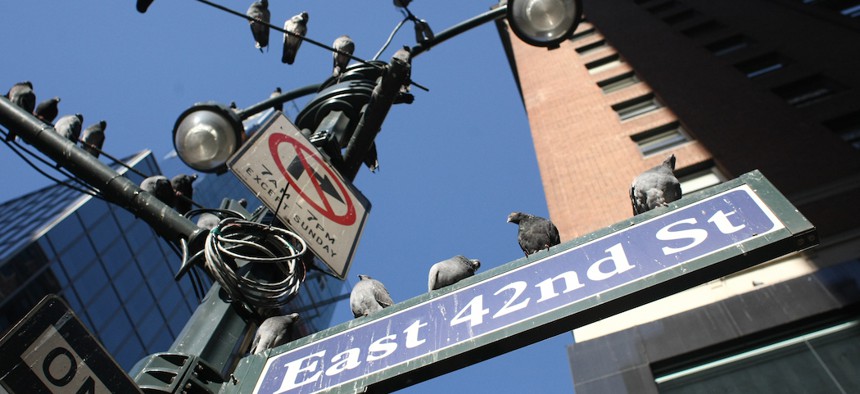 Lawmakers passed hundreds of bills in 2019, but Gov. Andrew Cuomo has vetoed many of them in recent weeks. 
Cuomo has cited a few general reasons. Some bills would cost the state too much to implement, according to the governor's veto messages. Others had technical problems that he claimed were too tough to solve through later tweaks (called chapter amendments) to laws. Many of these bills passed the Legislature by large bipartisan margins, but lawmakers will not have a chance to override his vetoes – or, more likely, revise the bills – before until they reconvene in January. 
State Sens. Jen Metzger, Leroy Comrie and Gustavo Rivera might be particularly eager to get back to legislating, considering that Cuomo vetoed more of their bills than anyone else – seven, six and six, respectively.
Here are a few of the more interesting examples of legislation tossed into the reject pile.
Bird-brained idea?
One unelected group of experts that Cuomo didn't approve is a proposed Bird-Friendly Building Council. Costs too much! Gives too much power away! You'd think the governor were a Republican talking about the public financing commission … 
Sticking it to cricket
Cuomo put the kibosh on a state cricket task force before it could even get set up promoting the sport across the Empire State. Cricketers are going to have to study where to set up their ovals and wickets on their own because Cuomo's a Mets guy, and he's not spending state dough on that.
Encouraging good maps
Don't blame Assemblyman Michael DenDekker or state Sen. James Gaughran the next time a bus smashes into an overpass. Cuomo cited a lack of national standards in rejecting a bill that would require that charter buses use GPS systems designed to make sure they stay on the right type of roads. 
Gift licenses to kill
Here's one item you won't see in your camo-covered stocking this year: Gift hunting and fishing licenses are only currently available for children. State Sen. James Skoufis of the Hudson Valley and Assemblywoman Aileen Gunther of the Catskills want to get adults in on the gift getting too – but Cuomo said it would cost too much for municipalities to implement. 
New tax credits nixed
Cuomo rejected three bills that aimed to increase tax credits for people modifying their houses to increase home accessibility for disabled people, boost the hiring of disabled people and encourage more fire safety renovations among homeowners. Cuomo might've said it was "irresponsible" to do this outside the budget, but he suggested they bring these ideas back up during the upcoming spending talks.
Funding mulligans
So what if school districts made mistakes on their applications for state aid? They didn't mean to mess up the paperwork and they really needed the aid, according to their elected representatives. Cuomo had to play bad cop by asserting that you gotta get it right the first time, even if you wanna blame the state Education Department for the mishaps. 
Union priorities
Cuomo has friends in organized labor, but that has not stopped him from getting in the way of some legislation tailored to the specific needs of some unions. One would have required upstate transit providers to use binding arbitration in contract disputes. Another bill supported by public employees would have made it harder for state agencies to hire outside contractors.