New York City
Trump's right, New York City is a cesspool of crime
Just look at how rich white men break the law with impunity.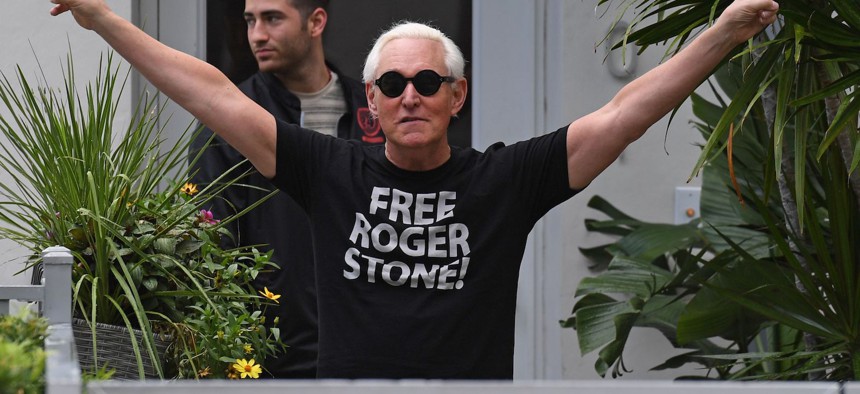 When President Donald Trump first singled out New York City as one of the three "anarchist jurisdictions" he wants to pull federal funding from, we felt defensive. After all, violent crime is spiking in cities across the nation and the commander in chief has a tendency to target his hometown. But once we thought about it and looked impartially at the city's record of lawlessness, we realized that Trump has a point.
After all, just look at the unpunished illegal, immoral, unethical behavior that's transpired in this godforsaken hellhole:
A family real estate venture was allegedly able to dodge taxes by setting up a sham corporation to hide millions of dollars in gifts, taking improper tax reductions and consistently undervaluing hundreds of millions of dollars' worth of real estate holdings, according to an investigation by The New York Times. No one in the family has yet faced any charges. The Manhattan district attorney is investigating the case, but he hasn't been able to obtain the main suspect's tax returns. 
A supposedly charitable foundation misused funds to promote the presidential campaign of one of its executives and settle legal claims against various businesses owned by that executive, according to the state attorney general. It even allegedly used tax-deductible donations to purchase a $10,000 portrait of, you guessed it, that same executive. 
A prominent real estate developer cut shady deals with the mafia, including to allow him to use undocumented immigrants instead of union labor, in the construction of a high-profile luxury apartment building in Midtown. 
A real estate "school" charged people upwards of $35,000 for seminars, even though it employed unqualified instructors, didn't actually offer degrees and wasn't accredited. This scam went on for six years before the entity was forced to close.
A self-proclaimed political dirty trickster was found guilty of obstructing a congressional inquiry, lying under oath, and attempting to block another witness testimony, but didn't serve a day in prison.
Two real estate heirs were on the verge of "being charged with felony fraud," until a family lawyer who had donated to the Manhattan DA's reelection campaign stepped in, according to a ProPublica report.
One local developer and reality TV star has been accused of sexual assault by more than 20 women over the course of several decades. He was even recorded boasting about committing these crimes, but he still hasn't faced charges.
Powered By
NEXT STORY: The drama of waiting for Cuomo