Andrew Cuomo
Top aide leaves state COVID-19 task force
Longtime Cuomo aide Gareth Rhodes was the groom at the wedding where Cuomo allegedly harassed another guest.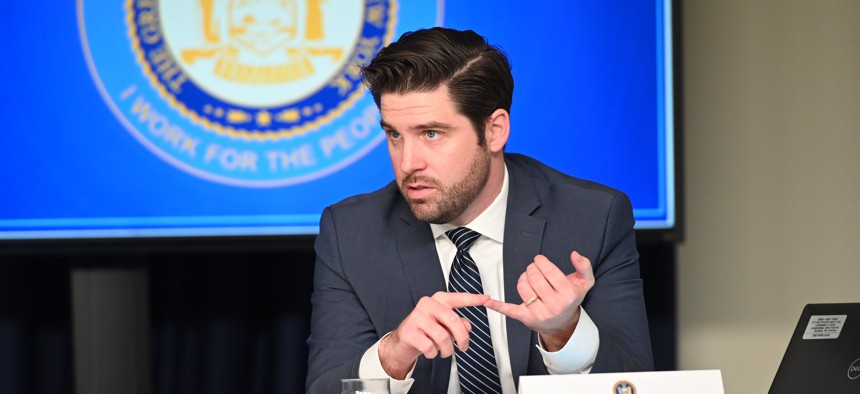 Gareth Rhodes, a longtime aide to Gov. Andrew Cuomo, is no longer serving on his COVID-19 task force, City & State has learned.
He has played a key role in crafting the state response to the pandemic over the past year, particularly on data analysis of public health trends and expanding testing. His departure comes as the governor finds himself increasingly under pressure over his handling of COVID-19 deaths in nursing homes and sexual harassment allegations – including one woman who alleged to The New York Times that Cuomo inappropriately touched and kissed her cheek at Rhodes' 2019 wedding. 
Rhodes did not directly respond to a question about whether his departure from the task force was related to the ongoing scandals, but he confirmed that he would return to his day job as a deputy superintendent at the Department of Financial Services. Spokespeople for the governor and the department did not respond to requests for comment by publication time.
"Last week as I approached one year since moving to Albany to join the NYS Covid task force, I decided it was time, given the progress of the vaccination program and continued decline of Covid numbers, to return to my previous role at the Department of Financial Services and I informed the Governor's senior staff at the time," Rhodes told City & State in a statement.