The 2019 Pride Power 100
Recognizing New York's 100 most powerful members of the LGBTQ community.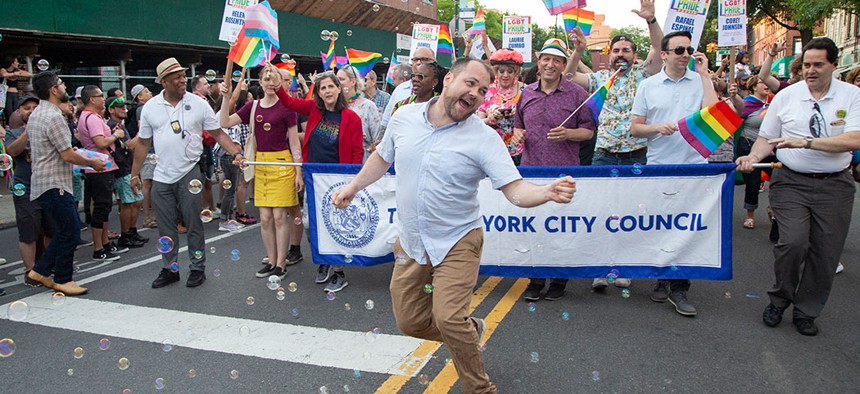 June 2019 marks the 50th anniversary of the Stonewall riots, a turning point in the fight for LGBTQ rights. On a Friday night in June 1969, police raided the Stonewall Inn and threw out gay customers – not an uncommon practice at the time – but on this occasion, they faced resistance. The violent confrontation that ensued spurred other protests, led to the formation of gay rights groups and, a year later, was commemorated with the first Pride March in New York City.
Five decades later, the LGBTQ community has accomplished a great deal. Same-sex marriage is the law of the land. The NYC Pride March, the featured event at the 2019 WorldPride celebration, has gone mainstream. Coming out is now a choice that many – though not all – can make without fear.
But those changes didn't happen overnight. LGBTQ leaders struggled for decades to alter public opinion and enact gay rights laws. Some policy goals, such as protecting transgender rights, are only now being addressed in New York, while other states are eliminating protections.
On the front lines of these battles are countless individuals who have stood up for their rights. This Pride Power 100 list recognizes the most influential figures in the LGBTQ community here in New York, where the fight began.
We reached out to insiders and experts to compile this list, ranking each person based on their accomplishments, their sway in political and policy matters, their economic clout, their philanthropic efforts and the constituencies they represent.
As New York celebrates Pride Month, we're pleased to present the Pride Power 100.
1. Corey Johnson
New York City Council Speaker
Openly gay New York City Council Speaker Corey Johnson, who represents District 3 in Manhattan, is a prolific legislator credited with revitalizing the city's legislative body. But his rise was no straight shot. An LGBTQ-rights activist who came out to his high school football team and spoke at the Millennium March On Washington for Equality, Johnson dropped out of college and moved to the city at 19. In 2004, while working as a furniture salesman, he was diagnosed with HIV, which precipitated a five-year cycle of addiction to alcohol and cocaine.
This year, Johnson will celebrate 10 years of sobriety. The council speaker has much more to celebrate: 17 bills strengthening protections for renters, legislation allowing transgender New Yorkers to identify as nonbinary on birth certificates, funding to curb HIV/AIDS and clamping down on companies like Uber and Airbnb. He has emerged as formidable foil to Mayor Bill de Blasio, leading the charge against the mayor's 2020 budget proposal, which ignored input from the City Council, and reversing $155 million in proposed cuts to social programs.
A fixture at community events, Johnson was also a key opponent of Amazon's proposed headquarters in Long Island City, Queens, calling meetings in which he blasted representatives of the e-commerce giant. He has also proposed an ambitious plan to fix the city's aging mass transit system by wresting control of it back from the state as well as comprehensive legislation to reform the criminal justice system.
His legislative accomplishments have made Johnson a leading contender for mayor in 2021, though he acknowledges his political success comes at a personal cost. "It's not an easy life," Johnson told City & State. "But I do want a family. ... I struggle with that versus loving working on the issues that matter to me and making a difference in people's lives."
2. Alphonso David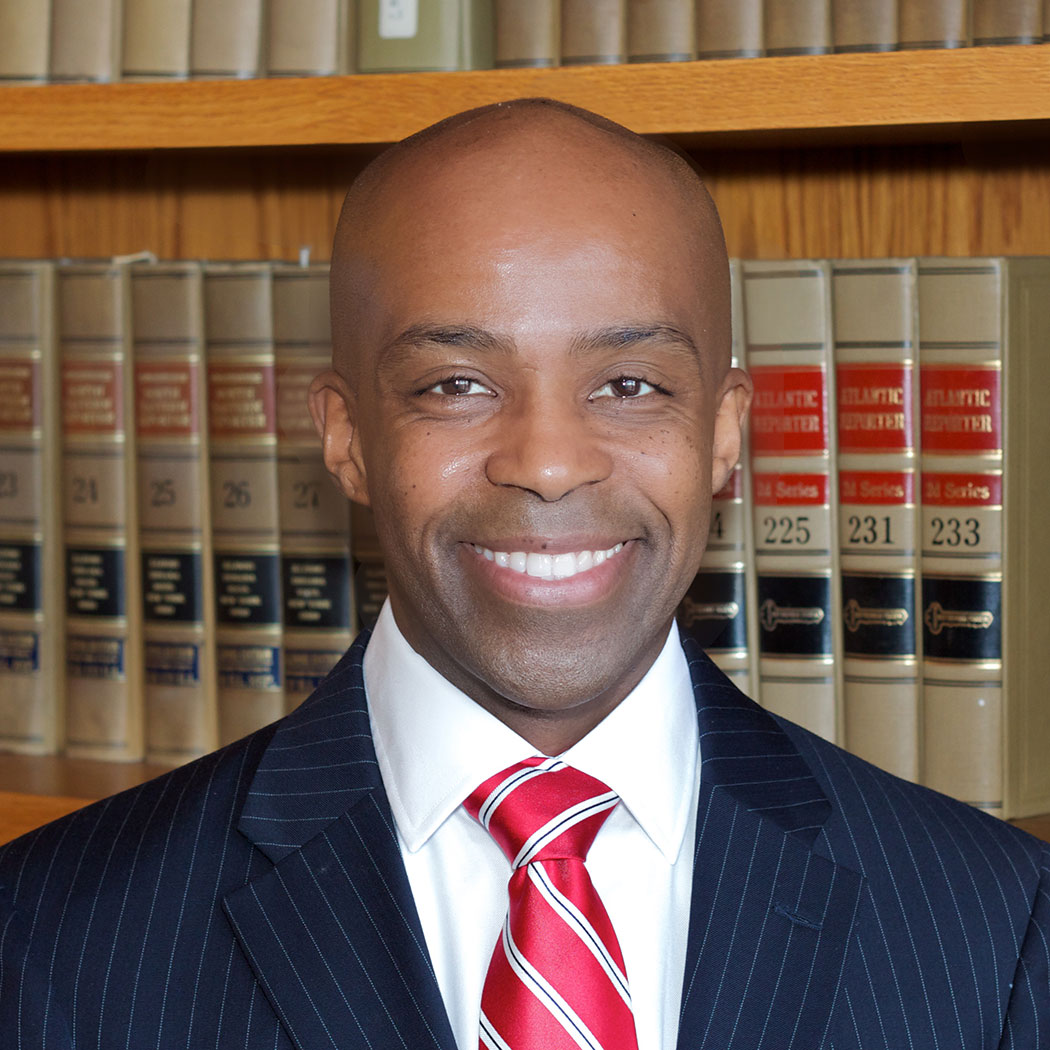 Counsel to Gov. Andrew Cuomo
As chief legal counsel to the governor, Alphonso David has a hand in crafting all policy proposals that emerge from the governor's office, and drives the state's strategy in litigation. Appointed in 2015, David is the first black and openly gay man to hold the position and has been touted as the "third most powerful man in New York" by the Village Voice and other media outlets. While he remains focused on his job, David is rumored to be considering a run for state attorney general, a move he told City & State that he can't rule out.
While his job entails working on a broad range of issues – he has overseen the governor's working group on marijuana legalization and helps negotiate the state's $175 billion budget – David has remained a fierce advocate for gay rights. He was instrumental in the passage of same-sex marriage in New York in 2011. In January, he helped pass the Gender Expression Non-Discrimination Act, or GENDA, which outlaws discrimination against transgender New Yorkers in employment, housing and public accommodations. Noting that New York has strong anti-discrimination protections for gay people, David says LGBTQ advocates must now focus on enforcement. "The goal for the LGBT community is to ensure that although we have all of the laws in place, we need to make sure that they're being properly enforced," he said.
David moved to New York at age 10 from Liberia in 1980 when his parents fled a violent military coup. After graduating from law school at Temple University and clerking for a federal judge, David litigated LGBTQ civil rights cases as an attorney with the Lambda Legal Defense and Education Fund and founded an anti-addiction company in California. He joined the Cuomo administration as an adviser on civil rights before being elevated to his current position.
3. Brad Hoylman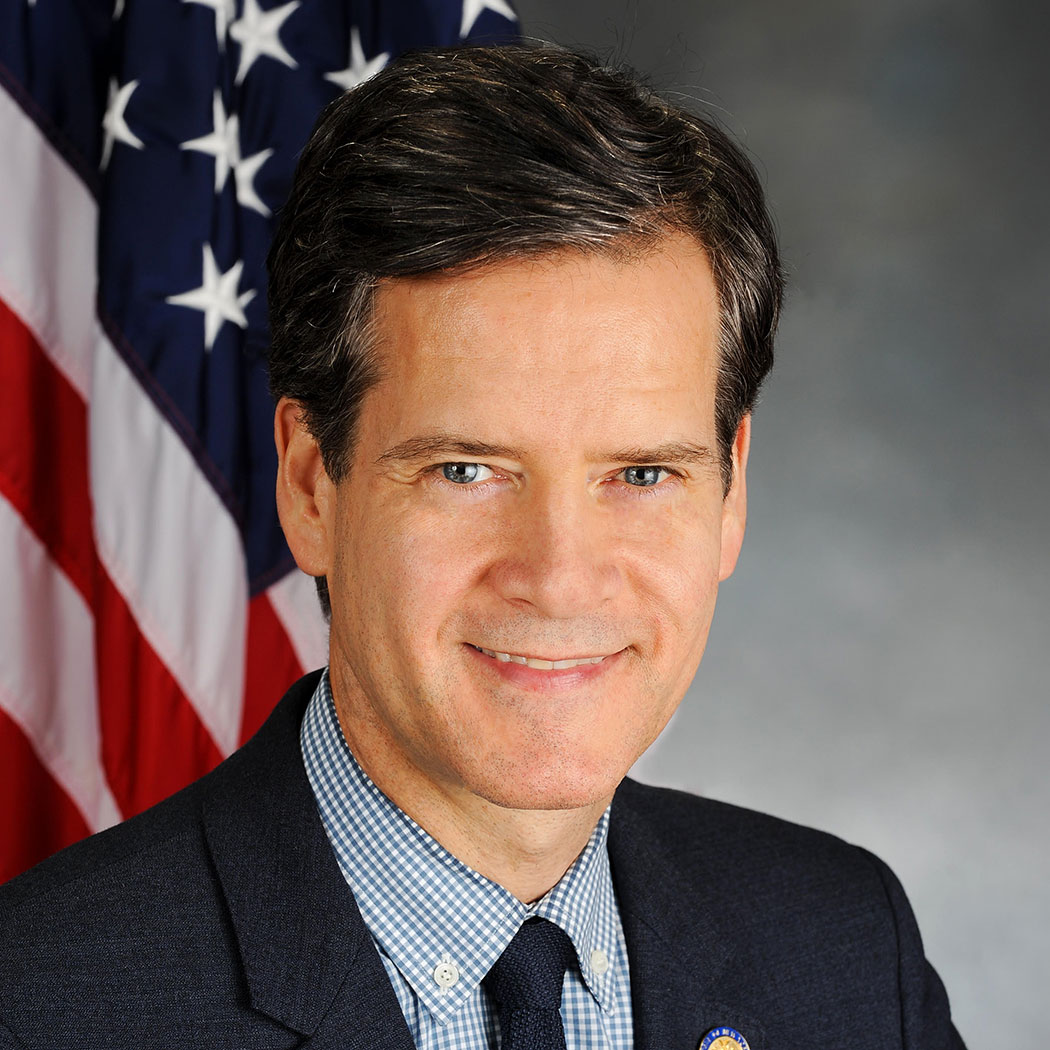 State Senator
Brad Hoylman replaced the state Senate's first openly gay member, Thomas Duane, in 2012, garnering Duane's endorsement to represent his Manhattan district. Hoylman has continued Duane's advocacy for LGBTQ rights, and after Republicans lost power last fall, Hoylman spearheaded two marquee gay rights laws: the Gender Expression Non-Discrimination Act, which adds gender identity as a protected class to anti-discrimination laws, and a bill banning conversion therapy for minors. He sponsored a ban, which passed, on the "gay panic defense" – a legal defense in which an assailant can claim their actions were motivated by "extreme emotional disturbance" over the victim's sexual orientation or gender identity. Hoylman also led the failed charge for gestational surrogacy – which New York banned in 1992. "I had to travel over 3,000 miles to San Diego to have my kids," Hoylman told Gay City News. "We can instead pass the best surrogacy laws in the country to protect surrogates and donors and parents."
4. Sean Patrick Maloney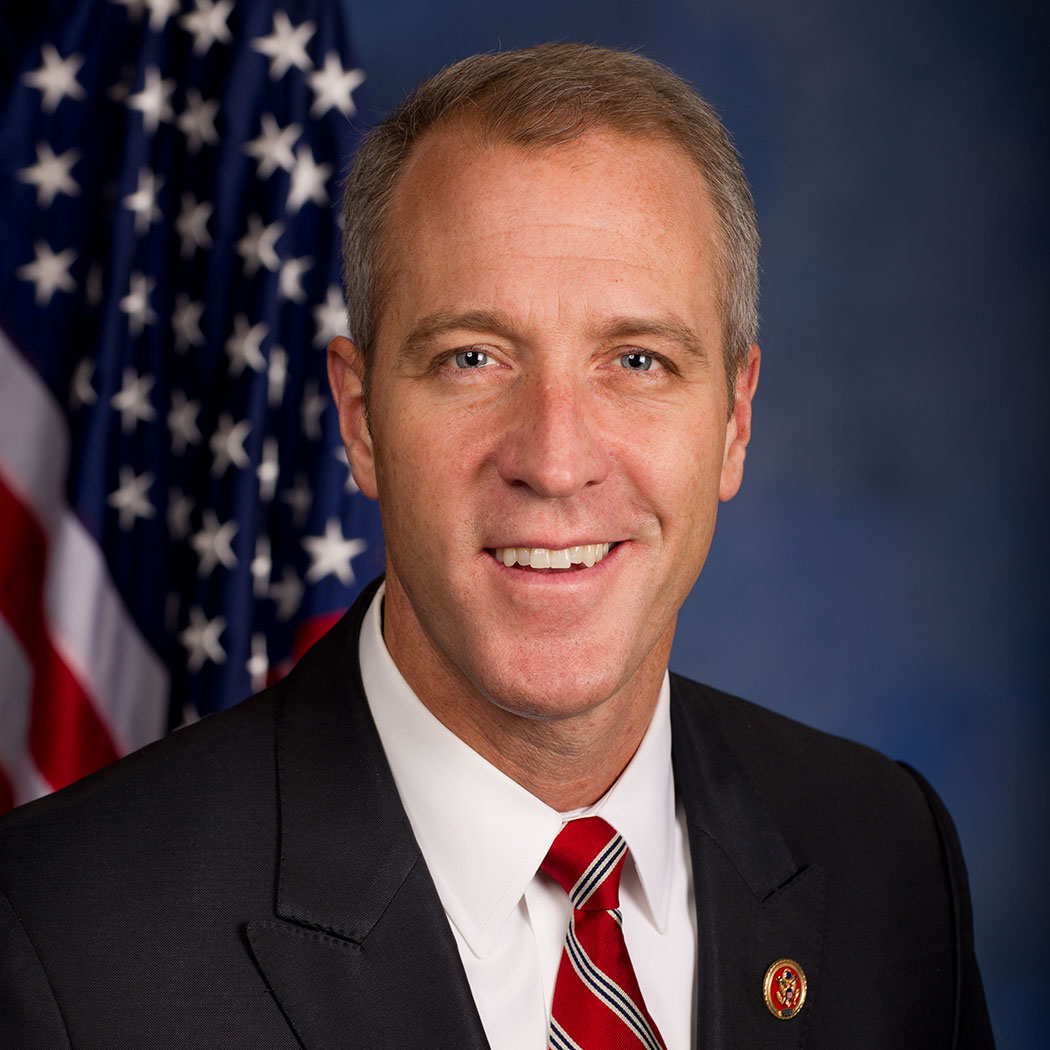 Congressman
Rep. Sean Patrick Maloney became the first openly gay member of Congress from New York in 2013, representing the newly drawn 18th District. He is a fierce opponent of President Donald Trump and has publicly said he believes the president deserves to be impeached. In May, he presided over passage in the House of the Equality Act, which would extend federal nondiscrimination protections to LGBTQ people. "In 28 states, my family could be evicted from our home just because I'm gay," said Maloney, who married his same-sex partner in 2014. "It's crazy – you step across a state line and suddenly you can be legally discriminated against."
In 2018, Maloney simultaneously ran for reelection in the House and in the primary for state attorney general, which he lost to Letitia James. He went on to win a fourth congressional term. Maloney was formerly a senior adviser to President Bill Clinton and served in the administration of then-Gov. Eliot Spitzer.
5. Paul Feinman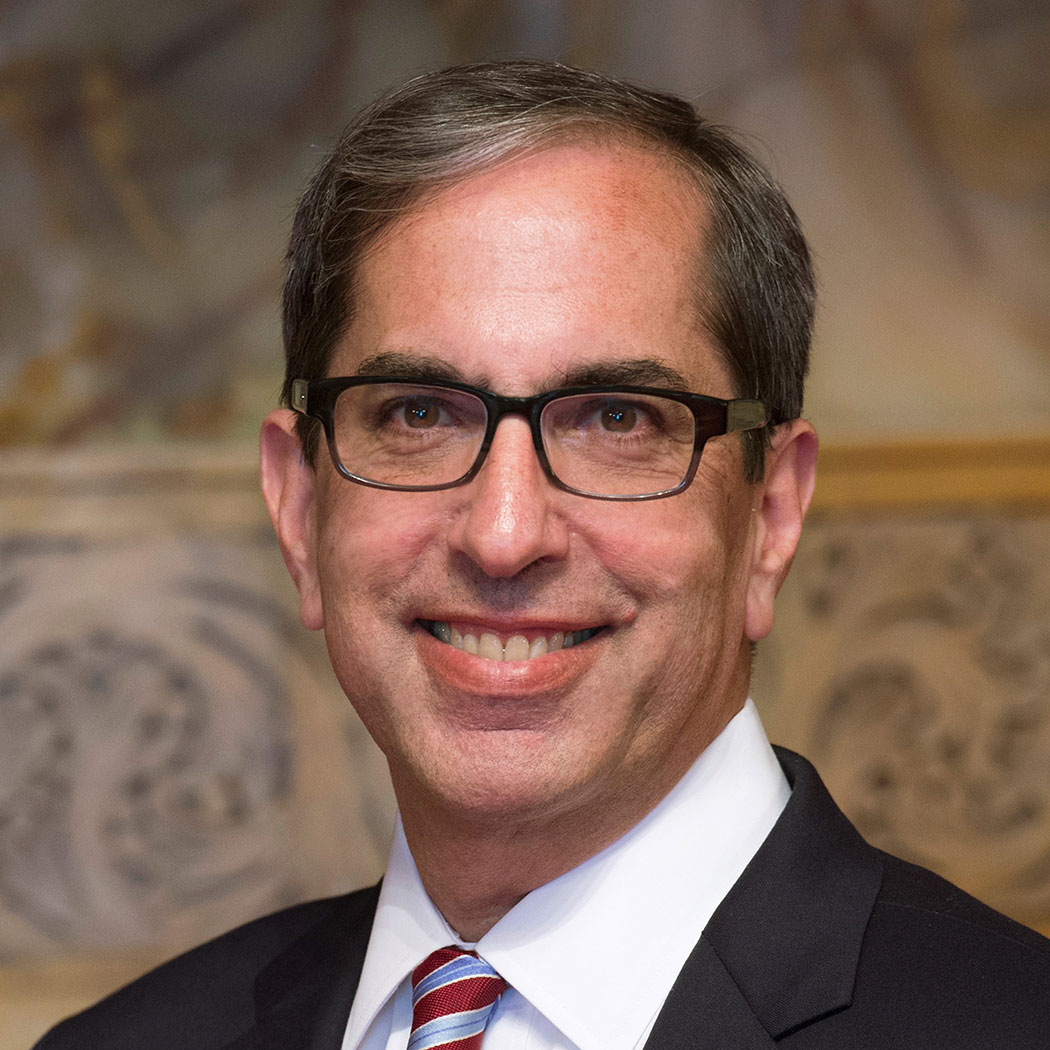 Associate Judge
New York State Court of Appeals
The state Senate confirmed Paul Feinman to the state Court of Appeals in 2017, making him the first openly gay judge on the state's highest court. A progressive judge who spent 20 years on the bench in New York, Feinman made headlines in 2011 with a ruling against a firefighter suing to stop the construction of a mosque at ground zero.
His appointment was lauded by LGBTQ advocates as redress for the Court of Appeals' 2006 decision in Hernandez v. Robles, which found no constitutional right for same-sex couples to marry. "My entire career has been about promoting equal access and equal justice for all, and I hope I add to the diversity of perspectives that the court considers," Feinman said during his confirmation hearing.
Feinman grew up on Long Island, the son of a business owner and a bookkeeper. He graduated from Columbia University in 1981 and earned a law degree from the University of Minnesota.