The 2020 New York 50 over 50
Celebrating the leaders who made New York.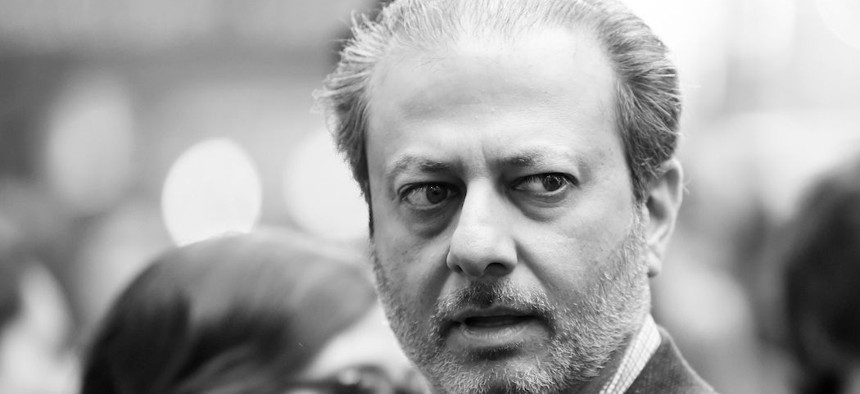 Last year, a new crop of legislators swept into Albany. Young and eager, inspired by Rep. Alexandria Ocasio-Cortez and empowered by the dissolution of the state Senate Independent Democratic Conference, they helped bring about a wave of far-reaching reforms.
But it would be a mistake not to acknowledge that today's buzzy young stars are standing on the shoulders of giants – the leaders who broke barriers, set the stage and made our city and state the greatest in America.
This is the fifth year we've partnered with AARP to honor 50 of these leaders – some widely known and others who became influential behind the scenes. We also highlight the work of 10 Lifetime Achievement award winners, such as David Paterson and H. Carl McCall, who both paved the way for a whole generation of elected leaders of color.
Here are the 2020 50 Over 50 – an inspiration to anyone who wants to make a difference in New York.
Tom Allon
City & State President and Publisher
---
Preet Bharara
Distinguished Scholar in Residence, New York University School of Law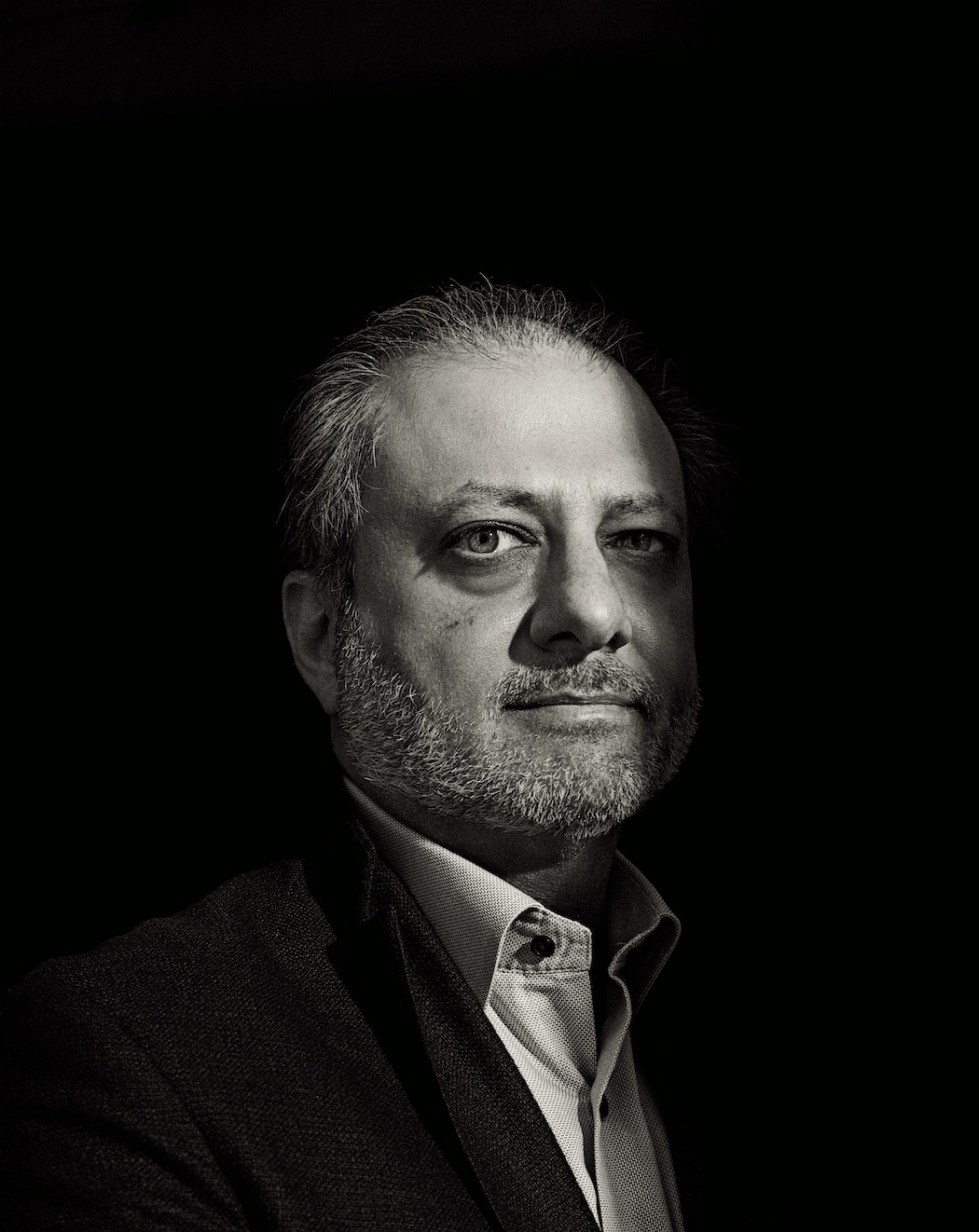 During the past few weeks, Preet Bharara has spent a lot of airtime discussing the impeachment of President Donald Trump with other legal experts on his popular podcast, "Stay Tuned With Preet." He says the impeachment process has piqued people's curiosity about the legal system.
"I think there's a much greater interest than before in hearing from people who've done this work," Bharara, the former U.S. attorney for the Southern District of New York, tells the Detroit Free Press. "I think that's why these voices have become more important than we've ever seen."
During his tenure at the U.S. Attorney's Office – which ended in 2017 when Trump fired him shortly after being inaugurated – Bharara was dubbed the "Sheriff of Wall Street" for his aggressive prosecution of white-collar criminals. He also secured convictions against high-profile officials like former Assembly Speaker Sheldon Silver and former state Senate Majority Leader Dean Skelos. He looks back on that time in his book, "Doing Justice: A Prosecutor's Thoughts on Crime, Punishment, and the Rule of Law."
"Part of your job, especially as the leader of the office, is to figure out new and lawful ways to keep people safe and to give people their money back and to hold people who violated their oaths of office accountable," Bharara tells The New York Times in a Q&A about the book last year. "There's nothing more exhilarating than that."
He has been a scholar in residence at the New York University School of Law since April 2017.
Lorraine Cortés-Vázquez
Commissioner, New York City Department for the Aging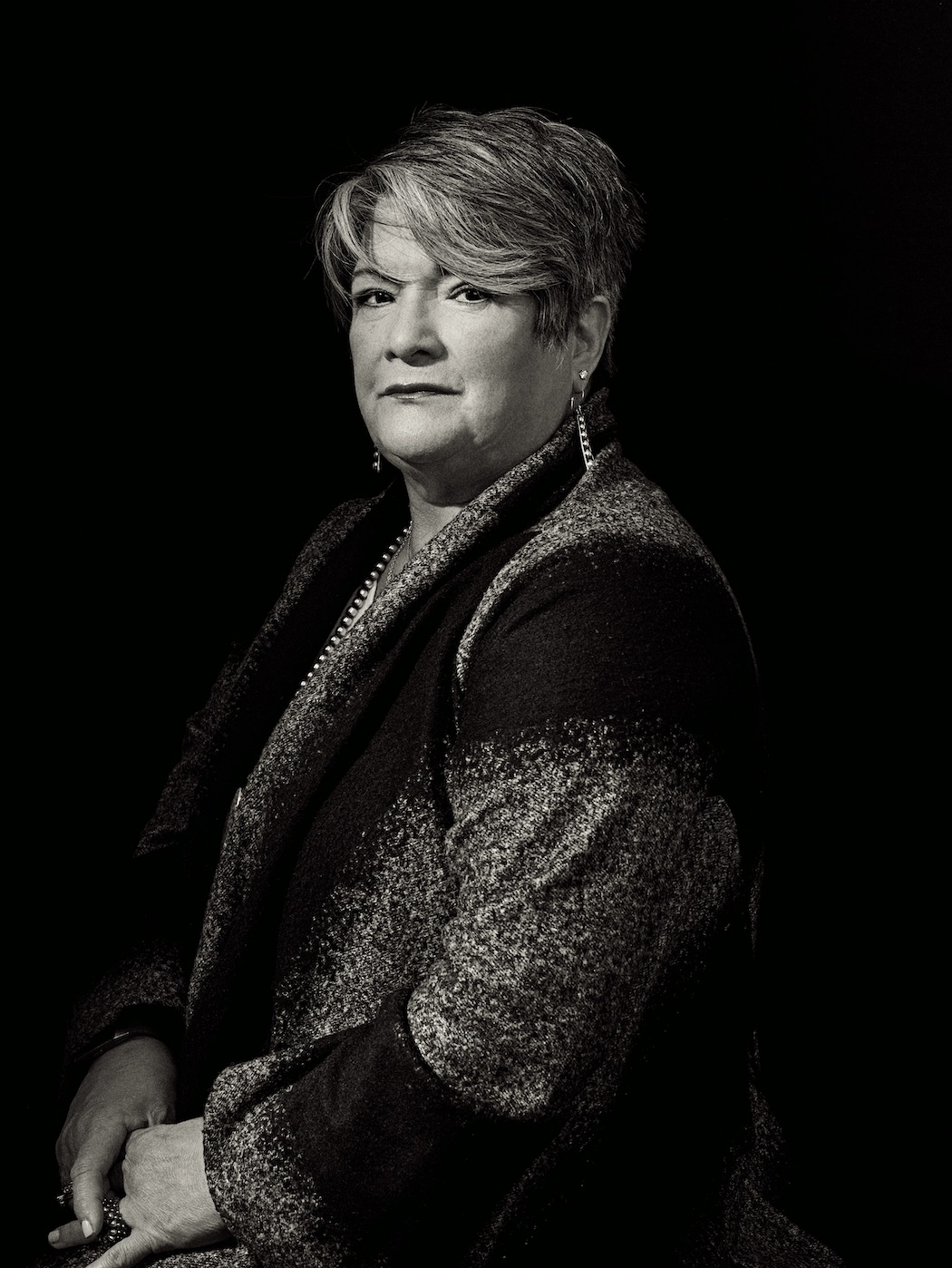 Lorraine Cortés-Vázquez is a seasoned public servant who has held key positions in the Assembly and in the administration of then-Gov. David Paterson. But she says one of her most important career moves was taking a hiatus from government work. She advises early-career civil servants to do the same.
"Get out for a while because you start believing your own methods," says Cortés-Vázquez, who took over in April as commissioner of the New York City Department for the Aging. "You'll come back a better, stronger government servant."
Cortés-Vázquez is speaking from experience. After serving as chief of staff to then-Assemblyman Roberto Ramirez, she spent six years in the nonprofit world, as president of the Hispanic Federation, and then joined Cablevision as its vice president of government and public affairs.
Now Cortés-Vázquez is working to ensure the city is prepared to meet the needs of its rapidly aging population (the number of residents age 60 or older is expected to surpass 1.8 million by 2030), a task made even more challenging by the current slate of services that were designed decades ago. Meanwhile, the aging population has changed: More people are retiring later, living longer after retirement, and choosing to stay in their homes rather than move to assisted living.
"People are working well into their 70s, some into their 80s," Cortés-Vázquez says. "It is a matter of reshaping, redesigning and recreating what has been the mindset of what is an aging service network."
Ronnie Eldridge
Host, "Eldridge & Co.," CUNY TV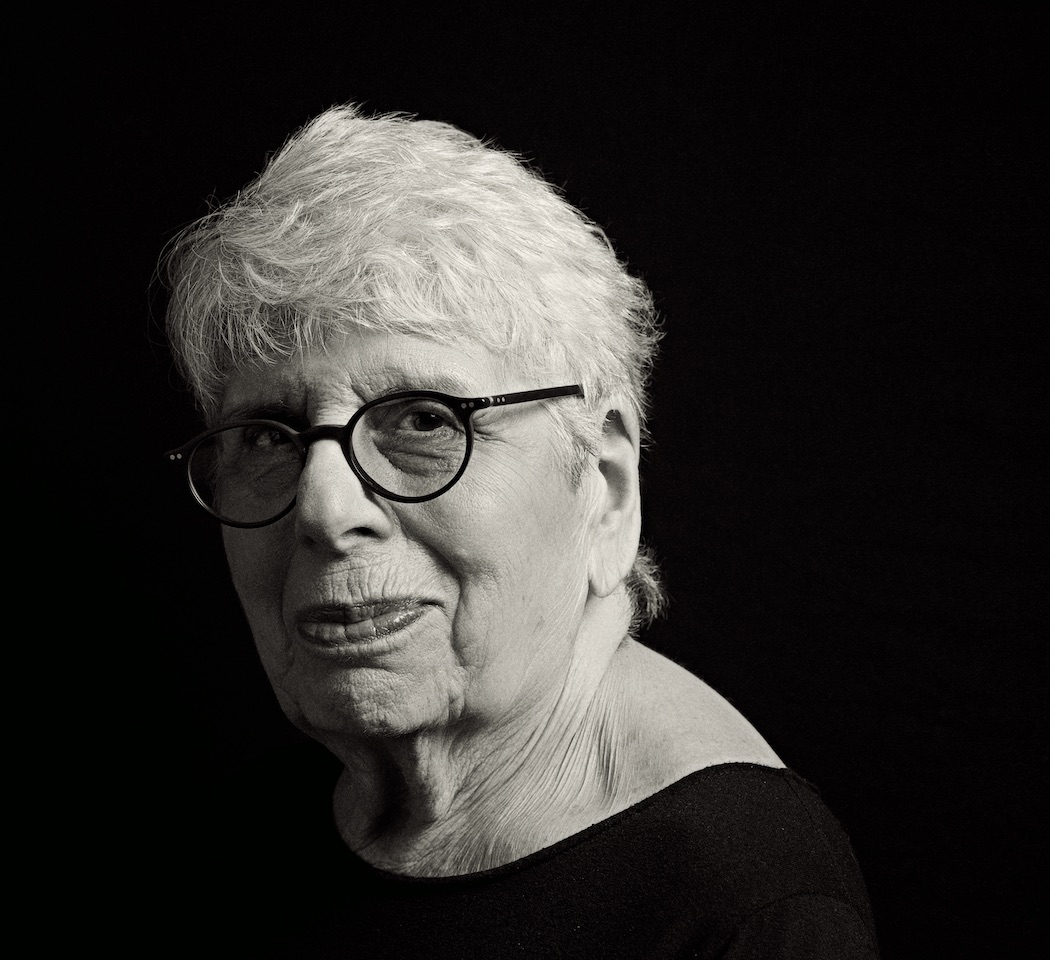 Politics has been part of Ronnie Eldridge's life pretty much from the moment she was born – on the birthday of Franklin D. Roosevelt. Despite a résumé peppered with some of the biggest names in New York's political history, she insists she didn't plan to embark on a political career after graduating from college in 1952 with a degree in government.
"It was a whole different generation. I was a housewife," Eldridge remembers. "When I graduated from Barnard, it was – 'What are you going to do?' You're going to work for a little while, then you get married."
Eldridge spent nine years working as a research assistant at CBS. She really wanted to work in the news business, she says, "but they didn't really hire women." In the 1960s, she joined her local Democratic club, where she volunteered as a district leader during the reform movement, eventually working on Robert F. Kennedy's 1968 presidential campaign. She went on to work as a special assistant to New York City Mayor John Lindsay and later served in Gov. Mario Cuomo's Cabinet and as a longtime member of the New York City Council.
As the host of CUNY television show "Eldridge & Co.," which has been running since 2002, Eldridge brings a local lens to various topics, including politics, community organizing and education.
"It's been a very full life and I've been very lucky," says Eldridge, who was married for decades to the late newspaper columnist Jimmy Breslin. "And it hasn't been boring."
Ethan Geto
Principal, Geto & de Milly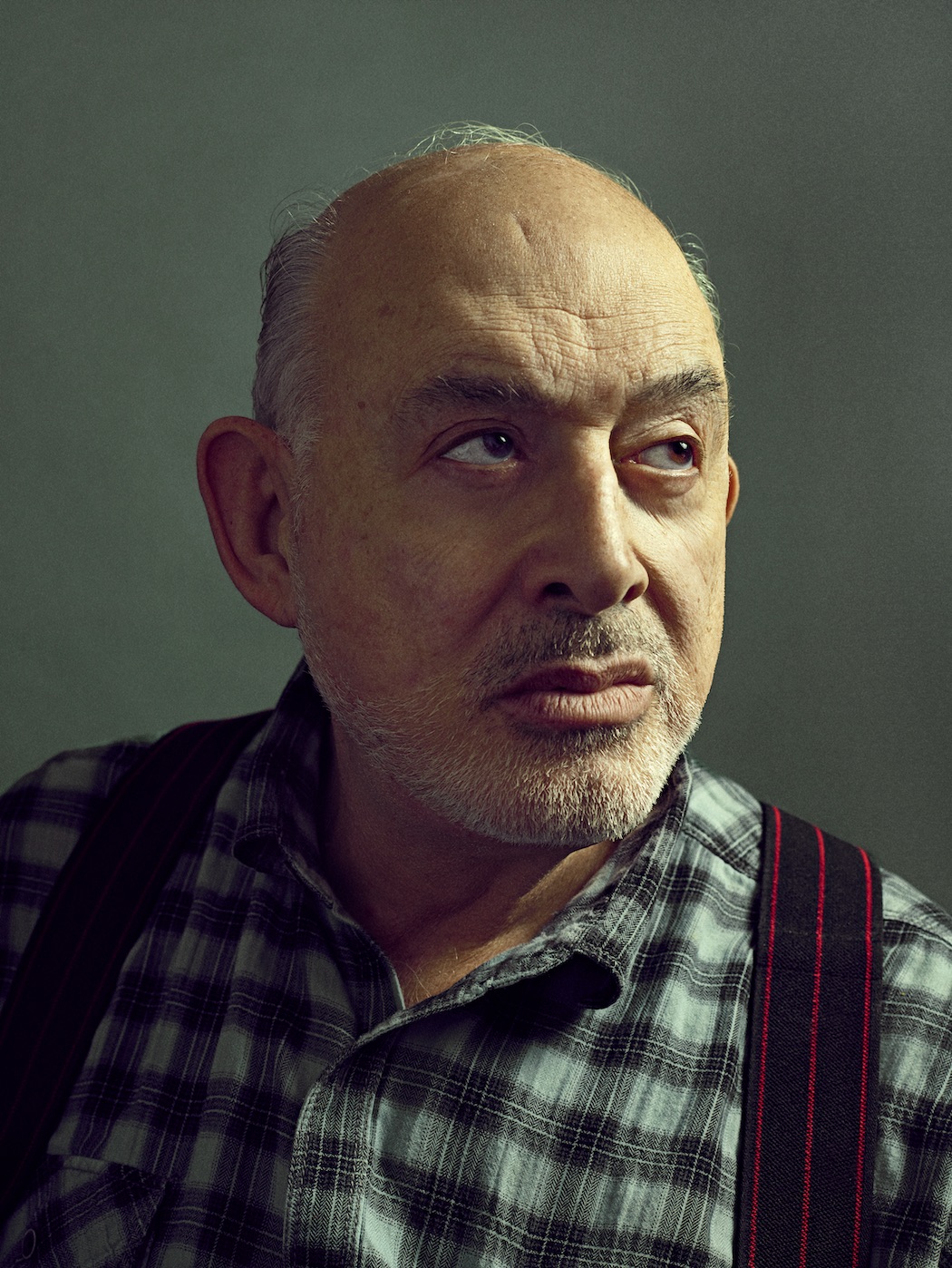 Inspired by his parents' commitment to serving the community, Ethan Geto started working on political campaigns when he was in his teens – and in the process he met none other than Eleanor Roosevelt.
"She led this group that was spearheading this reform movement to get rid of the old, the corrupt Democratic machines," Geto says. He remembers working alongside the legendary former first lady, "campaigning and doing strategy and working to defeat some of the bad actors."
After an early role in the administration of New York City Mayor John Lindsay (as assistant commissioner for the Department of Buildings), in 1969 Geto went to work for another reform movement leader: then-Bronx Borough President Robert Abrams. He stayed on, as press secretary and campaign manager, until Abrams was elected state attorney general in 1978.
In the meantime, other campaigns came calling and Geto answered, taking leave from his job as needed.
In 1977, he went to Florida to help defend a local ordinance that banned discrimination based on sexual orientation. Though the law was repealed by voters, "We got the gay rights issue on the national political agenda," he says.
Since founding his firm with partner Michele de Milly in 1980, Geto has tackled a variety of projects but focuses on two main practice areas: social services and real estate development. 
"It's hard for me to get my arms around it," he says of the past 40 years. "The nonprofit sector obviously has grown a lot."
David R. Jones
President and CEO, Community Service Society of New York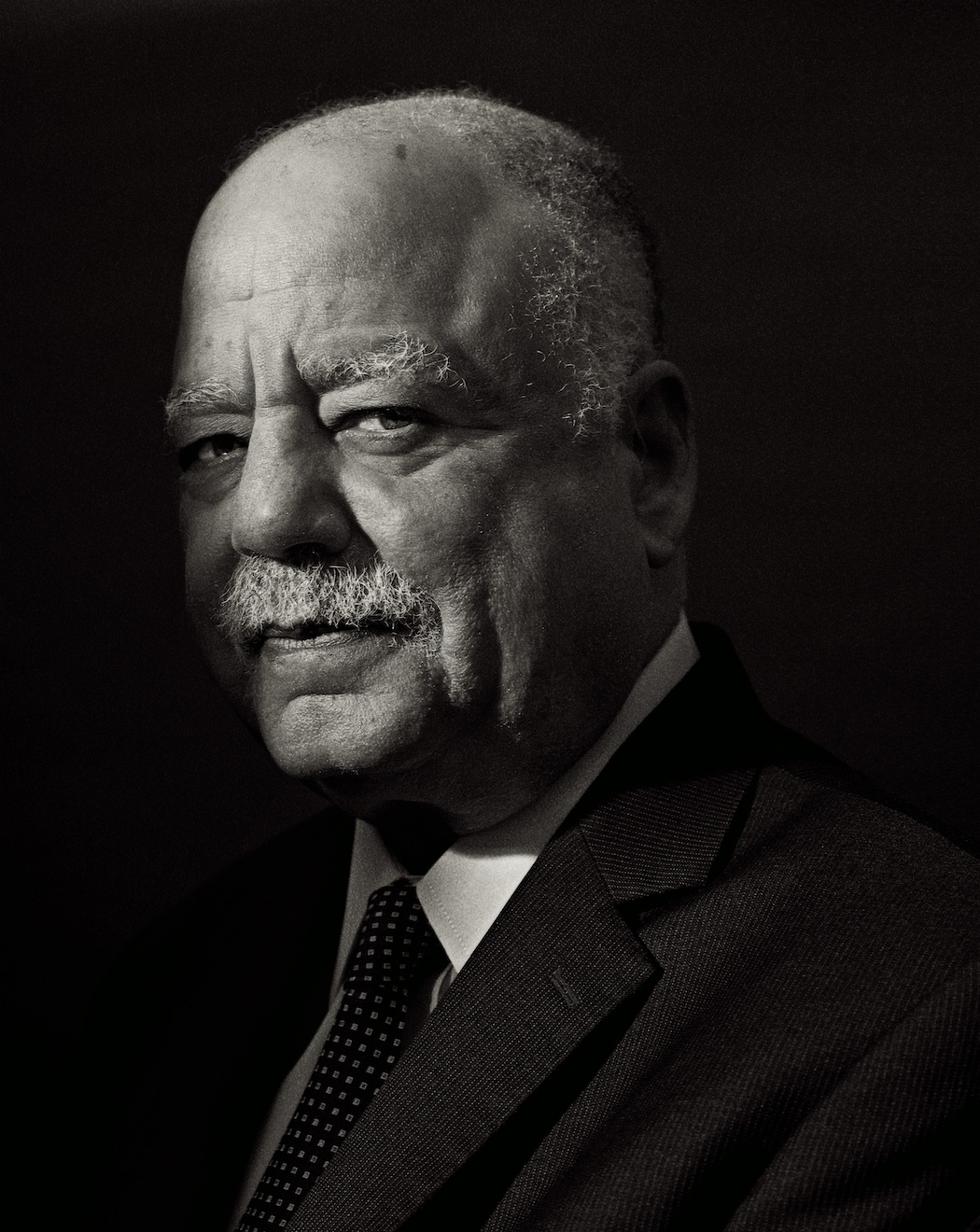 David R. Jones spent an early part of his career going back and forth between working in corporate law – where he logged countless hours handling cases for big-name clients – and political campaigns. It didn't take him long to figure out his true calling.
"I loved the law," he says, "but I found much more excitement ultimately doing public service."
Jones, who was particularly interested in working on racial equality and civil rights issues, soon left the legal field to work as a special adviser to New York City Mayor Ed Koch, handling issues ranging from urban development to education to immigration reform. Since 1986, he has led the Community Service Society of New York's advocacy efforts on behalf of low-income communities. But he still keeps a hand in law overseeing the organization's various legal initiatives, including a recent effort to "get people's records expunged after a certain amount of time so they can go back and get work."
When it comes to career advice for younger generations, Jones says passion is key.
"No matter what you put your energies into, unless you're passionate about it, it's very hard to sustain the kind of hours that it's going to take to do professional work, whether you decide to be a corporate lawyer or a civil rights lawyer," he says. "I see the people who are happiest – doing both the for-profit and not-for-profit – are the ones who are deeply passionate about what they're about."
H. Carl McCall
Former State Comptroller and SUNY Chairman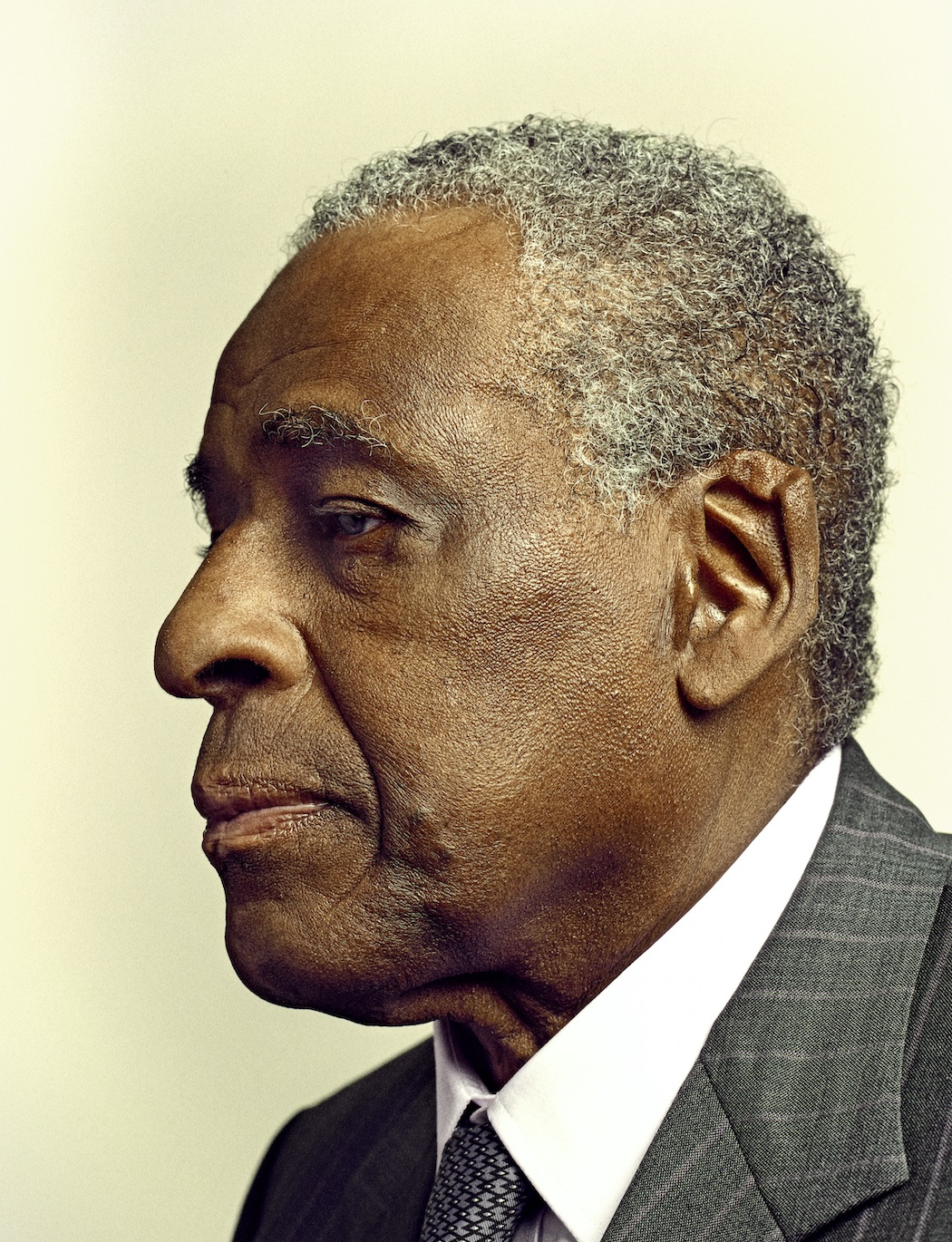 H. Carl McCall may be newly retired – he stepped down from his role as SUNY chairman last year after 50 years in public service – but instead of slowing down, he has already started writing his next chapter. Literally.
The former state senator, state comptroller, ambassador to the United Nations and Port Authority commissioner is working on a memoir looking back on the lessons he learned from mentors who played a role in shaping his career. He'll write about former Rep. Charles Rangel, former Gov. David Paterson and former New York City Mayor David Dinkins, among others.
"There's nothing like lived experience," he says. "When someone has actually been through something, they have something valuable to pass on."
Of course, McCall has plenty of experience of his own, and he's excited to start sharing it with students at Hunter College as part of a course that looks at the intersection of education, politics and race. McCall developed the course based on his decades of experience working in education, including at SUNY and in his earlier role as president of the New York City Board of Education.
It will be his first time venturing into the classroom since he taught briefly at a Boston area high school about 60 years ago.
"I'm particularly looking forward to the engagement with the students and learning from them," McCall says. "There are young people today who have thoughts and experiences that are very different from what I've probably been used to."
Luis Miranda
Founding Partner, MirRam Group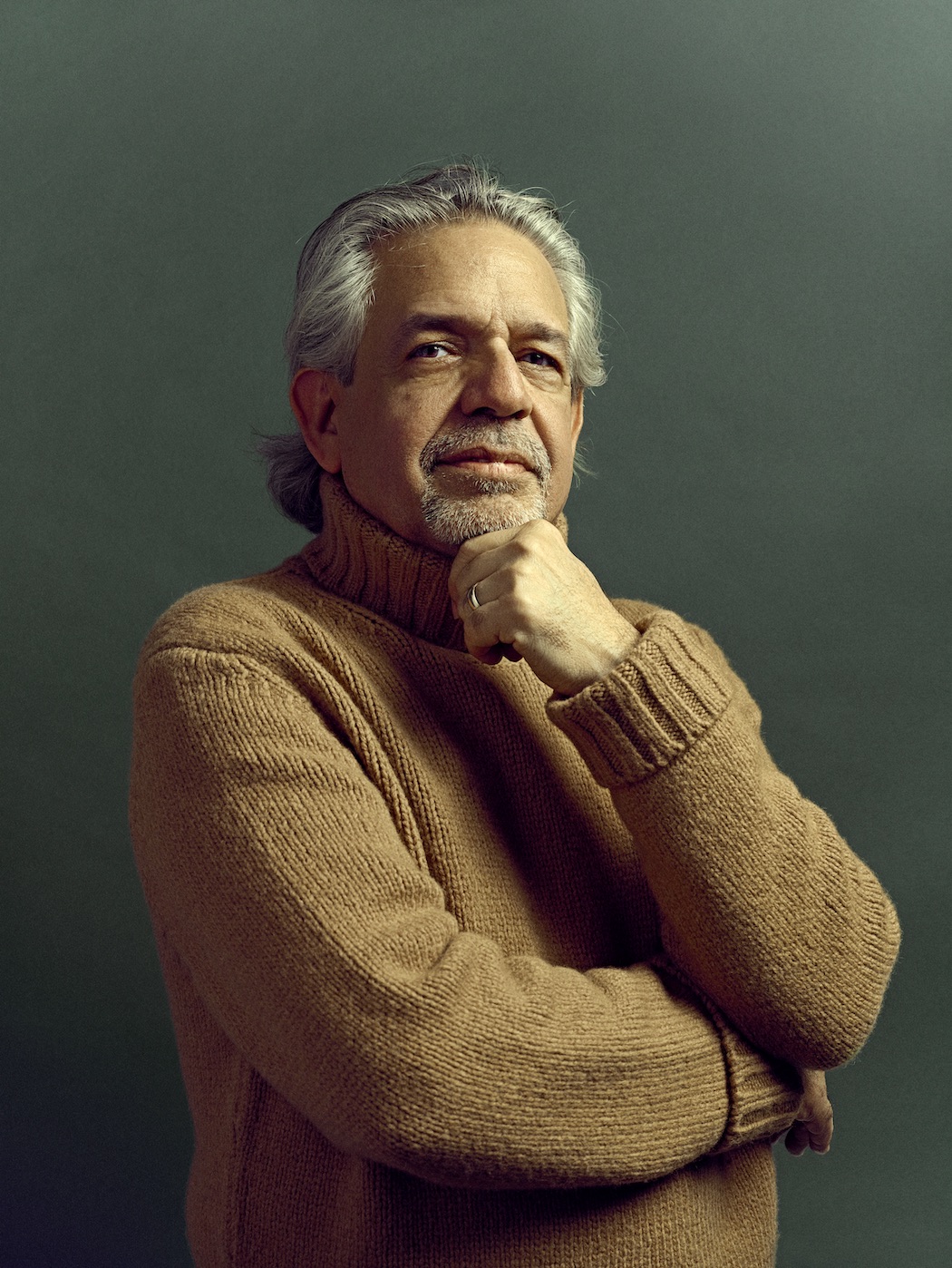 When Luis Miranda was a teenager, he started closing his letters with two words that have become his trademark: "Siempre, Luis." He wanted to say, "I'm here always" – available if needed, he recalls.
When Miranda, who was born in Puerto Rico, moved to New York City to pursue a doctorate at New York University, he could not have known he was beginning a family tradition that would span three generations. His son, Pulitzer Prize-winning playwright Lin-Manuel Miranda, and his 18-year-old nephew, Miguel, have both adopted the letter closing.
During his wide-ranging and prolific career, Miranda has served as a special adviser to New York City Mayor Ed Koch, was the founding president of the Hispanic Federation and helped manage the U.S. Senate campaigns of Hillary Clinton, Charles Schumer and Kirsten Gillibrand, among many other roles. His life is now the subject of a documentary titled "Siempre, Luis," which will premiere at the Sundance Film Festival this year. The film follows Miranda as he helps bring "Hamilton" to Puerto Rico and raises money for hurricane relief, all while running Letitia James' successful campaign for state attorney general. 
What's next for Miranda? He's been spending a lot of time in Florida, working on voter registration campaigns. He is trying to identify Latino populations that have the potential to shape "the political future of cities and states outside of New York," he says. "It's what I want to dedicate my time to."
Charles John O'Byrne
Executive Vice President for Policy, Related Companies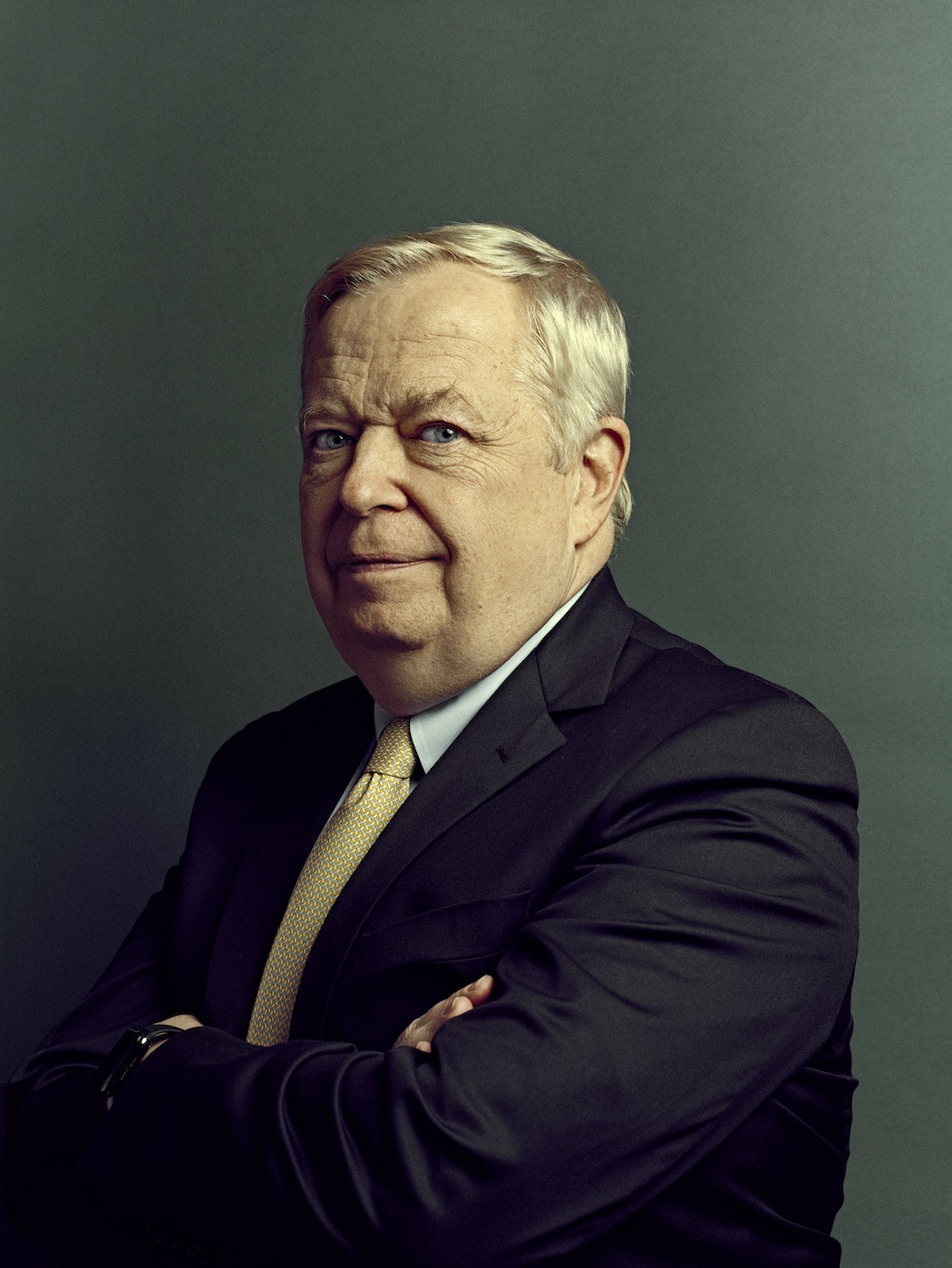 Ask Charles John O'Byrne to describe his career and he sums it up in one word: "nonlinear." He's been, among other roles, a human rights lawyer, a Jesuit chaplain, a teaching fellow, a speechwriter to the Democratic leader of the state Senate and secretary to Gov. David Paterson.
"I have always been attracted toward organizations and institutions that are mission-driven and support a set of values that resonate with my own values," he says. "I also think I find intellectually stimulating environments to be the most attractive – places which respect the importance of serious thinking about challenging issues."
A native of Manhattan and a Columbia graduate, O'Byrne credits his parents with inspiring him to pursue "a wide range of intellectual, social and cultural interests" and stressing "the importance of work and the duty to be productive members of society." In addition to the varied positions he has held throughout his career, he has been active in many philanthropic organizations, including as a past co-chair (and current executive committee member) of the Hetrick-Martin Institute board of directors.
In his current role at Related Companies, O'Byrne oversees a range of assignments involving government affairs on the federal, state and local levels, including political strategy on development projects, legislative issues and community relations.
His advice for someone just beginning their career?
"Always seek advice and always be open to learning from people who are smarter than you."
David Paterson
Senior Vice President and Special Adviser, Las Vegas Sands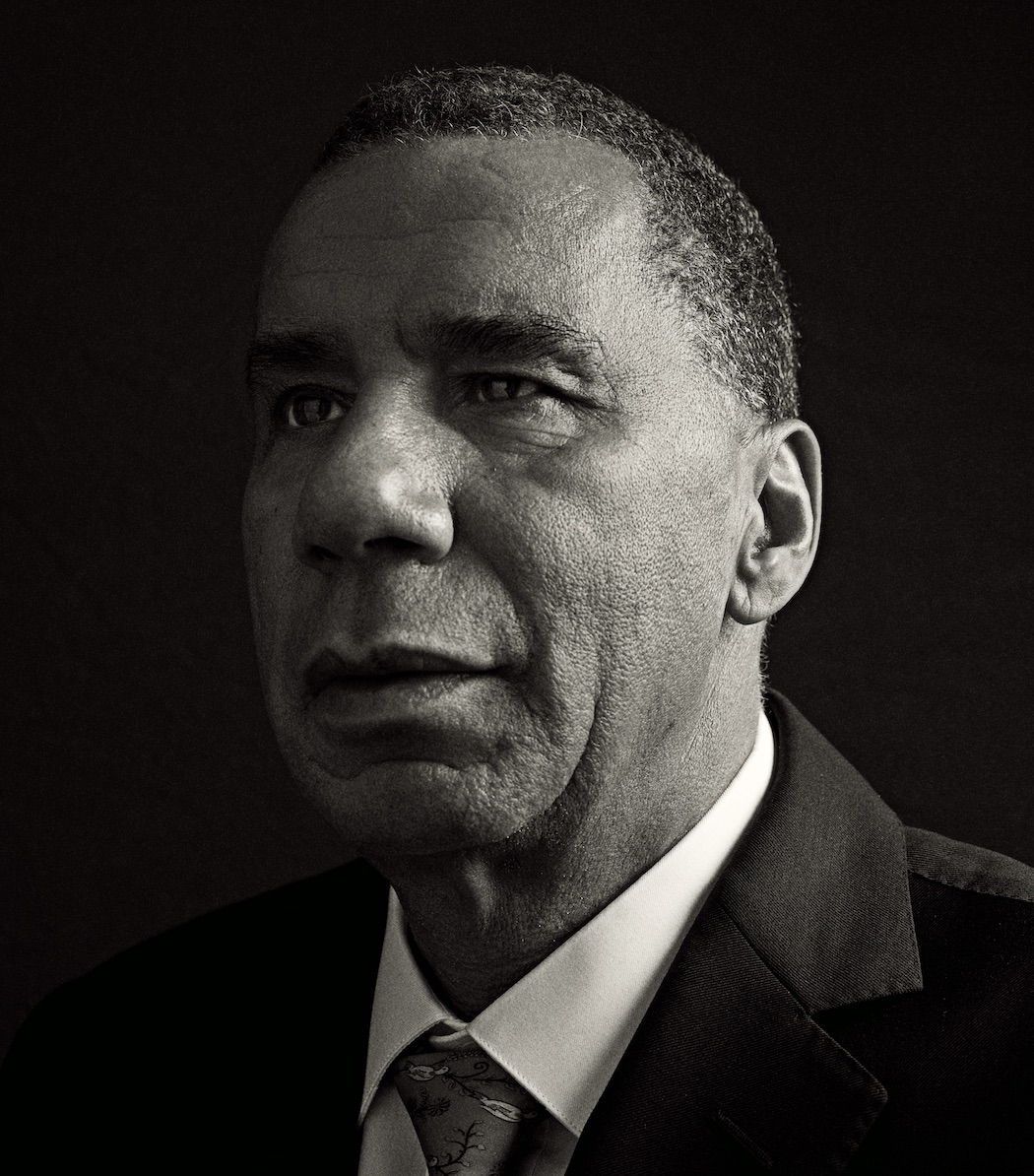 When former Gov. David Paterson joined the Moldaver, Paterson, Lee and Chrebet Group's financial asset management team at Stifel Nicolaus after leaving office, he quickly learned a lot about finance.
"Within two years I became a director of finances in our firm," says Paterson, who was governor from 2008 to 2010, following Eliot Spitzer's resignation. "(I) really learned a lot about how the world operates around government and how the private sector views things, and some of the contributions that the private sector makes."
In his current role at Las Vegas Sands, Paterson is pushing lawmakers to expand downstate gambling – a position he finds both challenging and exciting.
"For the first time I'm on the other side of the table – because I was usually the one listening," he says. "You have an idea. You think it can work, but you're going to have to persuade very responsible people – the legislators know their stuff and so do the leaders and the governor – you're going to have to persuade them that this is a good move for the state."
Paterson, who is legally blind, has made history several times during his career – including in 2004, as the first visually impaired person to speak at the Democratic National Convention.
He joined the faculty at Touro College in 2013, where he has taught government and public health courses. He now teaches a class on black-Jewish relations.
Ed Wallace
Co-chairman, Greenberg Traurig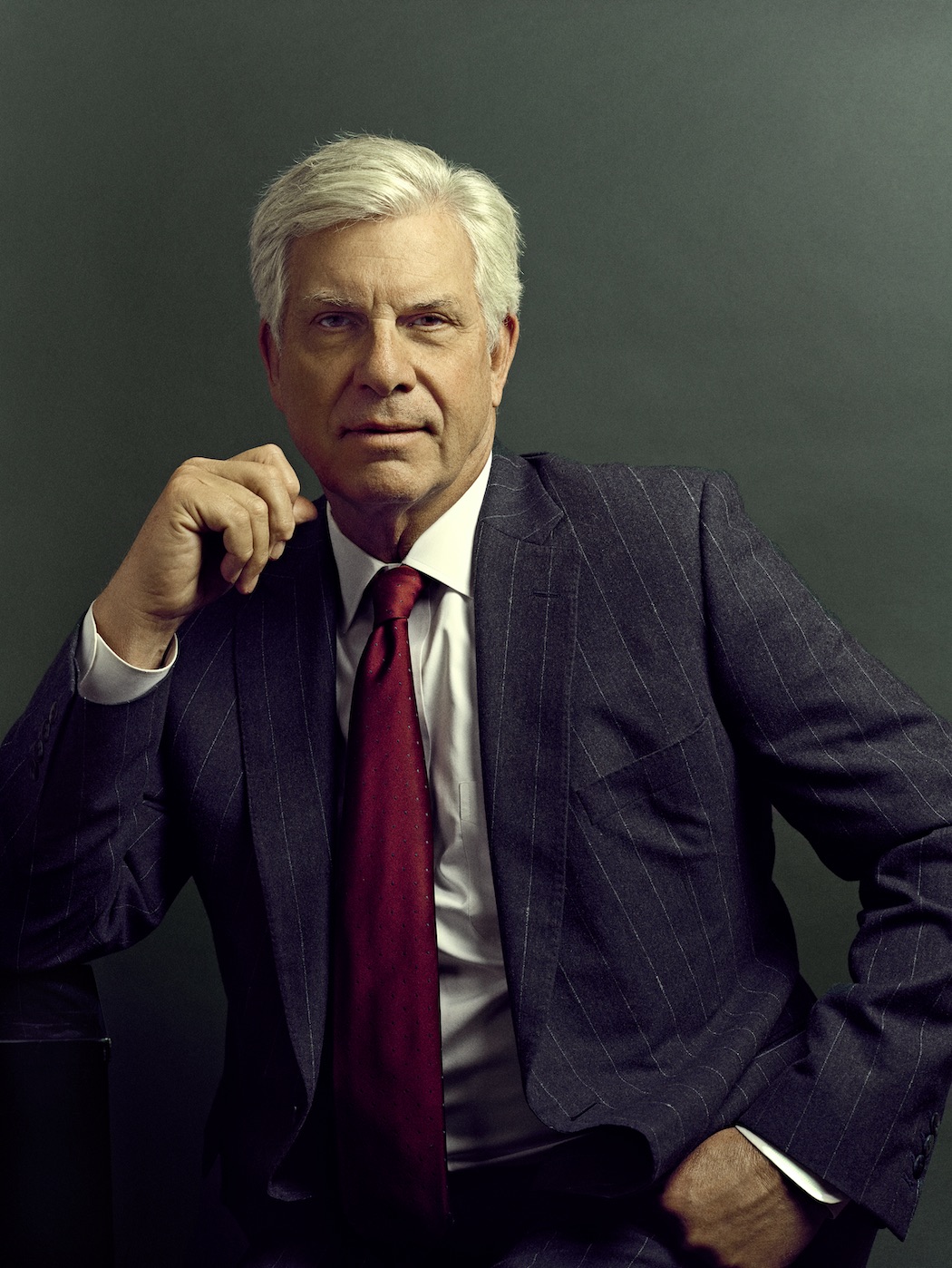 When Ed Wallace was working as an attorney at The Legal Aid Society in the 1970s, he had a client whose apartment door had been removed by the landlord. It was a Friday in August, and Wallace knew that trying to resolve the issue only through legal channels would take a long time. "How do I help this guy?" he recalls thinking.
Wallace looked in the Yellow Pages, bought a door and installed it himself. 
"I think it's better to try to find practical solutions than ideological solutions," he says. "Assess the problem and solve the problem."
Wallace, who majored in English at Columbia and once planned to pursue a doctorate in literature, veered toward law instead, on the advice of a mentor. He went on to Fordham School of Law and to The Legal Aid Society, then served in the New York City Council as an at-large member representing Manhattan and then as chief of staff to the council president. Switching to the private sector, he served as a vice president at real estate investment trust Boston Properties for several years before joining Greenberg Traurig.
In recent years, Wallace has worked on securing government approval for high-profile projects, including Columbia University's 17-acre expansion into West Harlem, Fordham University's new Lincoln Center campus and New York University's major expansion into Greenwich Village. They are among his proudest accomplishments. 
How does Wallace deal with the inevitable obstacles that are part of the job? Just like he's done throughout his career: He looks for a practical solution.