Bronx Heroes
In the borough's darkest days, these 9 people put their neighbors before themselves.
In the midst of the coronavirus pandemic – which hit the Bronx harder than any other borough – many local residents have been doing their part.
This week, City & State tracks the evolving power structure – among elected officials and local leaders alike – and spotlights a group of unsung heroes who have stepped up to meet the challenge of COVID-19.
Daniel Barber
President, Andrew Jackson Houses/ Chair, Citywide Council of Presidents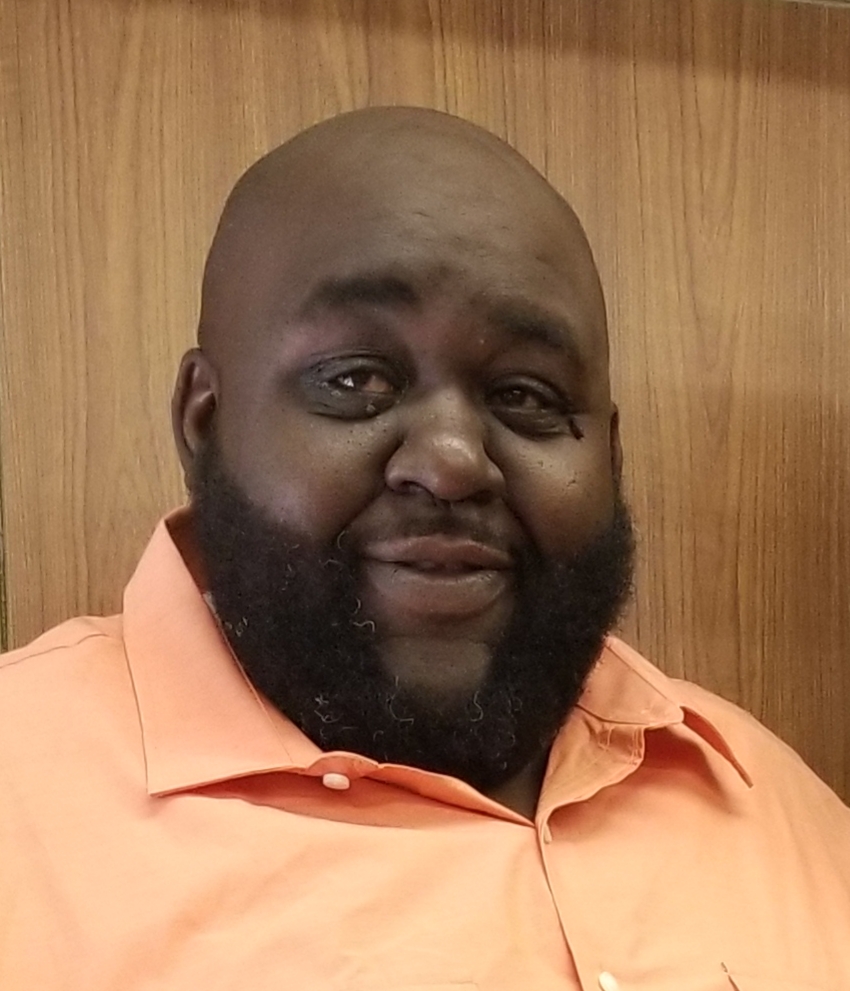 Since his mother died in 2013, Danny Barber has taken care of his adult brother, Kenneth Massey, who has cerebral palsy, is partially deaf and is blind, among other health conditions – some of which leave him immunocompromised. Through the coronavirus crisis and other hard times, Barber's brother has been a reminder of the potential for resilience and compassion.
"Without the help of family and a great support system, I wouldn't be able to do all that I do for people, because I'm responsible for him," Barber says. "Kenny's loved by so many people."
A resident of the Andrew Jackson Houses since he was a toddler, Barber has been president of the housing development's resident association since 2000 and chair of the Citywide Council of Presidents since 2017. In mid-March, Barber began a collaboration with Assembly Member Michael Blake's office and celebrity chef José Andrés' national relief organization, World Central Kitchen, to deliver meals each day to about a dozen housing complexes in and around Blake's district in the Bronx. Barber estimates that he has delivered hundreds of thousands of meals since then, in addition to coordinating with resident leaders and supervising distribution sites. He says residents of the complexes faced many fears in addition to the threat of the coronavirus itself, and they needed to know the food was coming from a trusted source.
"In my community, it really impacts them because of the fear level," Barber says. "The fear level was well above normal fear, and they've lived through gun violence."
While delivering meals full time, he continues to advocate for residents, recently calling on city leaders to preserve the Summer Youth Employment Program. The popular program provided city-funded summer jobs to nearly 75,000 young people and was in danger of being cut from the city's budget due to the economic fallout from the coronavirus.
Barber is honest about how scared he has felt throughout the crisis, especially for his vulnerable brother. But for him, the decision to take action was simple.
"These are my people. They're my family. They're residents," he says. "When people are down and they need help, that's what we're supposed to do."
Jason Garcia
Assistant Vice President for Youth and Workforce Programs, South Bronx Overall Economic Development Corp.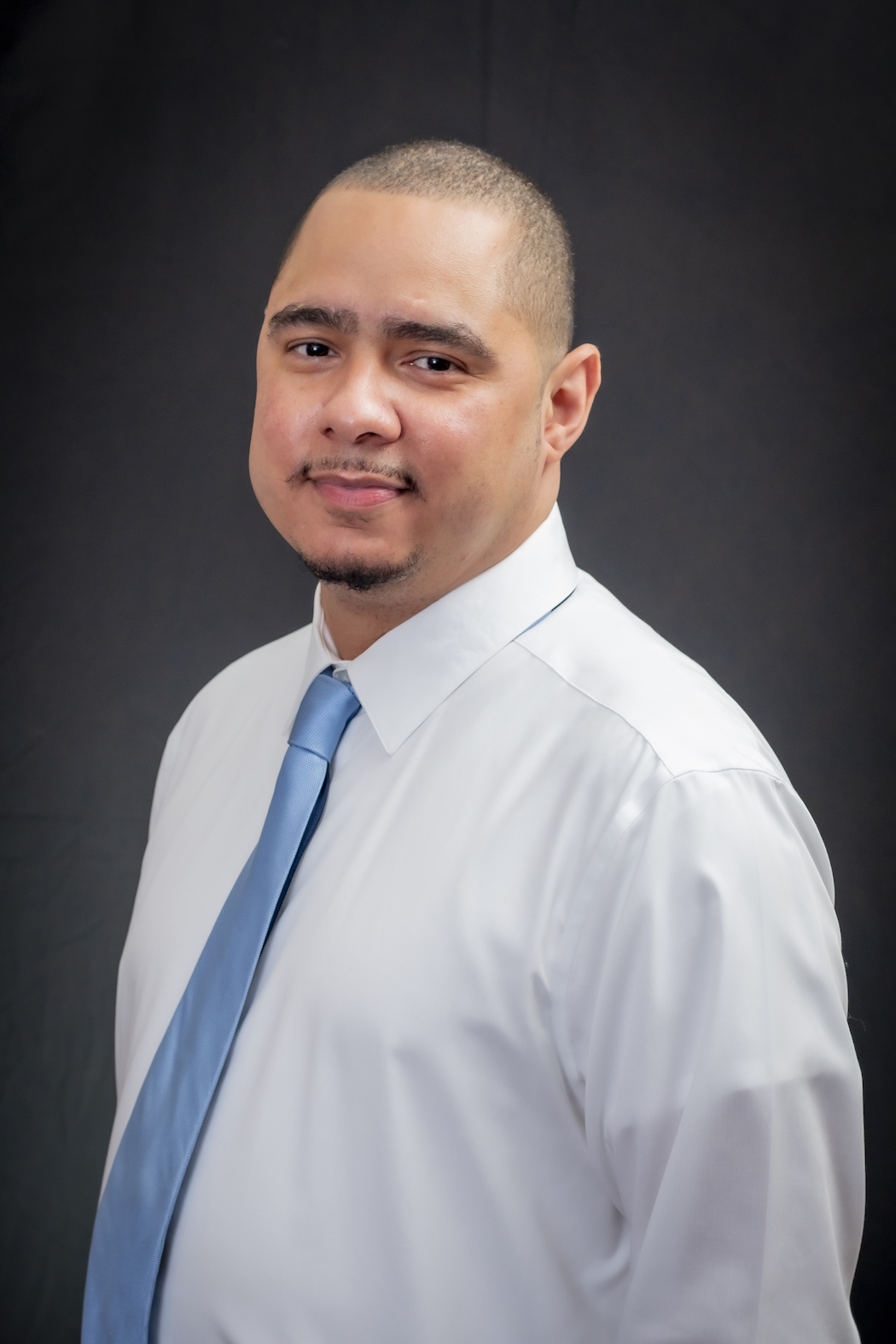 For Jason Garcia, one of the biggest losses brought on by the pandemic has been having to stop coaching basketball for Bronx boys and girls ages 10 to 14. The Bronxite has a preexisting condition that makes him more vulnerable to the coronavirus, but he mentions that almost as an afterthought. "Coaching was one of the hardest parts," he says. 
At the South Bronx Overall Economic Development Corp., or SoBRO, Garcia oversees programs in the borough for about 1,200 children, including after-school programs throughout the Bronx and Harlem, career development programs, art classes and sports. When the coronavirus hit, the organization had to figure out remote programming for the first time. To help students make the transition, staff members reached out to families via email and phone, and even made home visits in some cases. They helped some families apply for internet-connected devices from the city Department of Education.
Since then, children have attended cooking classes and worked on art projects and science experiments at home, engaging with program teachers through Google Classroom and Zoom. When Garcia realized some students lacked supplies like scissors, notebooks and paint, he organized a program to provide grab-and-go art supply bags that were available for pick-up.
Garcia says children who participate in SoBRO's programs have many struggles related to being stuck at home. Some share small spaces with many family members. Some are embarrassed to show their virtual classmates what their homes look like. Others lack adequate internet access. Some lost family members to COVID-19. LGBTQ students who struggled to find acceptance at home have lost their safe community spaces.
Garcia and his team instituted wellness checks, contacting each family and asking about how school is going and what they need. Garcia, who overcame homelessness and became the first person in his family to graduate from college, says he is passionate about modeling resilience and leadership for kids in the borough where he grew up.
"We took that fear, and we kind of wrestled with it a little bit," he says of the pandemic crisis. "I used it as a platform, and I used it as a springboard."
Gennaro Martinelli
Chef and Owner, San Gennaro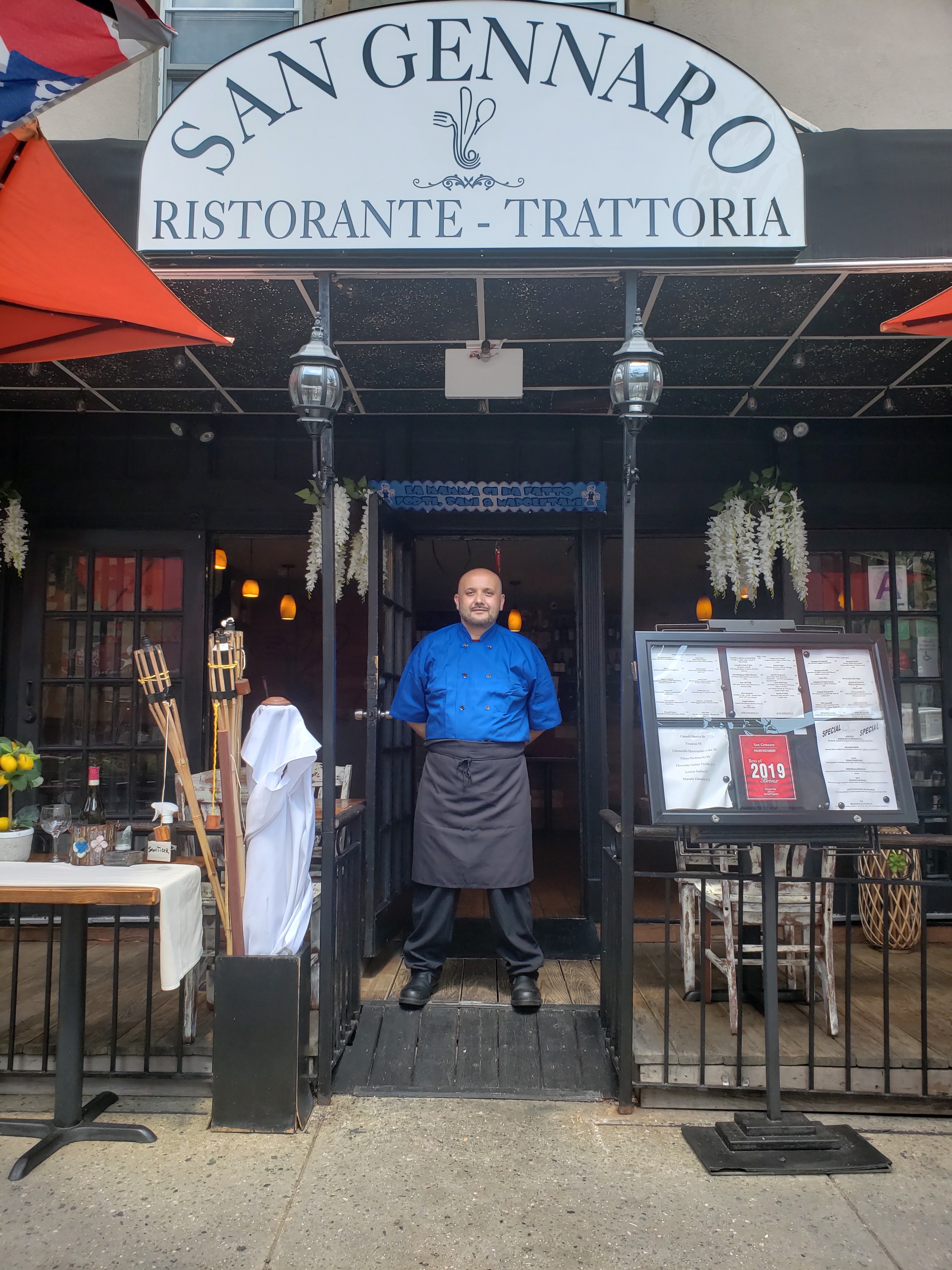 The signature dish at Gennaro Martinelli's restaurant is the Rigatoni San Gennaro with cherry tomato sauce, eggplant and ricotta topped with fresh mozzarella. Long a staple at the Little Italy restaurant, the Rigatoni San Gennaro recently became an offering of encouragement for first responders, one that the Italian chef was happy to provide. 
"One lady, the next day she was really happy," he says. "This lady she was (saying), 'Oh my God, please tomorrow, when again? I want it again.'"
After his restaurant was forced to close due to the coronavirus, Martinelli and his staff participated in two food donation programs, providing discounted meals of salads, pasta and sandwiches to first responders at two Bronx emergency medical services stations and at St. Barnabas Hospital. From March until May, the restaurant staff provided hundreds of meals per day, sometimes arriving at work to begin preparing the food as early as 4 a.m. while wearing the required personal protective equipment.
Born in Capua, outside Naples, Martinelli worked in 10 different countries before moving to the Bronx in 2009. He says he loves the fast pace of New York City, and he prides himself on preparing the kind of Italian food that's actually from Italy.
"Alfredo, to us, is a name. It's not a sauce," he jokes. But he says the crisis has brought the business owners in Little Italy together. "Before, we don't even look at each other," he says. "And now, look at us, together to build something."
To many questions, the chef responds in the resounding affirmative: "100%, 100%," he says. He talks about his passion for cooking, how seeing someone taste something delicious is more satisfying than any paycheck. Although the pandemic has required him to lay off some of his employees, he says he is confident San Gennaro can bounce back.
"I never give up. You know, I know I can come back again like I was before, probably better than before," he says.
Magda Melendez & Liz Cantillo
Operations Director; Operations Manager, Citymeals on Wheels Emergency Meal Distribution Center
In a regular year, Citymeals on Wheels serves more than 18,000 older New Yorkers. During the coronavirus crisis, in March and April alone, the organization packaged meals for an additional 34,000 people at its warehouse in Hunts Point.
"Not only were we feeding homebound seniors, we were feeding all seniors," Emergency Meal Distribution Center Operations Manager Liz Cantillo says. She and her mother, Operations Director Magda Melendez, are used to responding to emergencies. "(Hurricane) Sandy was a very good learning experience," Melendez says. "But this was different."
People who depended on senior centers for meals found themselves without options when those centers closed, Melendez says. Everyone over 60 was being cautioned to stay at home, and buying food suddenly became a risk.
The mother-daughter pair had to dramatically increase the capacity of their packaging warehouse in a matter of days. They leveraged decades of experience, emergency planning and strong connections with vendors to do so, doubling their workforce with additional volunteers and temporary workers. They reorganized the meal packing assembly line, instituted temperature checks and modified work schedules to lessen the risk of exposure for staff. To store additional food deliveries, they rented additional warehouse space. They added multiple additional delivery vehicles to get food to people in need around the city, including thousands in the Bronx.
"We don't think it's going to go down anytime soon," Cantillo says, referring to the number of meals they need to distribute. "The population that we serve … is very fragile, and they're scared to leave their home."
Cantillo grew up around the Citymeals on Wheels warehouse, where her mother has worked for more than 20 years. She remembers coming in and helping with the assembly line as a child, and going along for deliveries on Thanksgiving and Passover. Cantillo did not initially intend to pursue a career with the organization, but she took a part-time job there while finishing college and never left.
"This is a cause that involves you and loves you. And when you do it with your heart, there's no way to walk away," Melendez says.
Cassandra Rivera
Program Director, Older Adult Assertive Community Treatment Team, Vibrant Emotional Health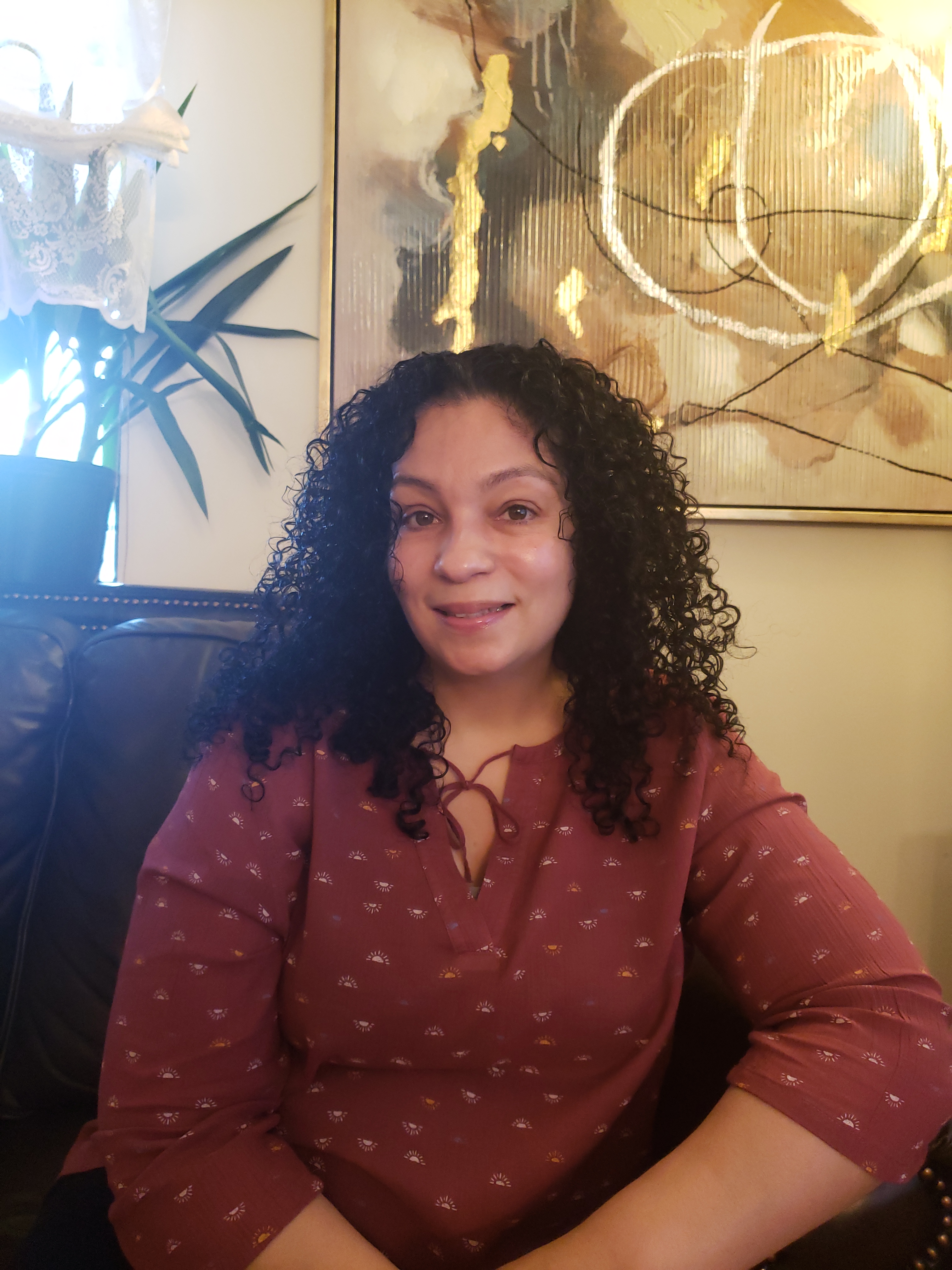 In her 19 years working as a social services provider for New Yorkers, Cassandra Rivera has returned again and again to a single phrase: Keep hope alive.
"(It's) a saying that my clients know me for," she says. She first encountered it 16 years ago when she asked a client who was homeless, "What motivates you?" The man, who had mental health and substance use issues, had relapsed many times but always picked himself up and tried again to fight his illnesses. "Hope," he said. "If you keep hope alive, you can't go wrong."
This is the refrain that got Rivera through the coronavirus crisis earlier this year as she directed a team of case workers and mental health providers who visit and support about 45 older adults living in the Bronx. The team helps clients with mental health challenges to organize their prescriptions, manage substance use disorders and find permanent housing, among other services. They support clients through regular in-person visits wherever they are – in a shelter, a prison or an apartment. When in-person visits had to be reduced due to the coronavirus pandemic, the organization's clients – like older adults throughout the city – faced major difficulties. Three clients died of the virus. Rivera says one client, who is blind, was left alone after her home health aide stopped coming to work for several weeks during the height of the crisis. Rivera took on more of that client's care, doing her laundry and cooking for her. She purchased rhinestones and attached them to the buttons of the microwave in an effort to help the woman operate it by touch.
"I had to really assist her with that because she had no other support systems," Rivera says. That was the case for many of the team's clients: vulnerable people with limited resources, even in regular times. Rivera feared for her own health as well, but she put those worries aside. "The way I work is, when challenges arise, I work harder. I don't back down," she says. That, and she keeps hope alive.
Eric Rosenbaum
President and CEO, Project Renewal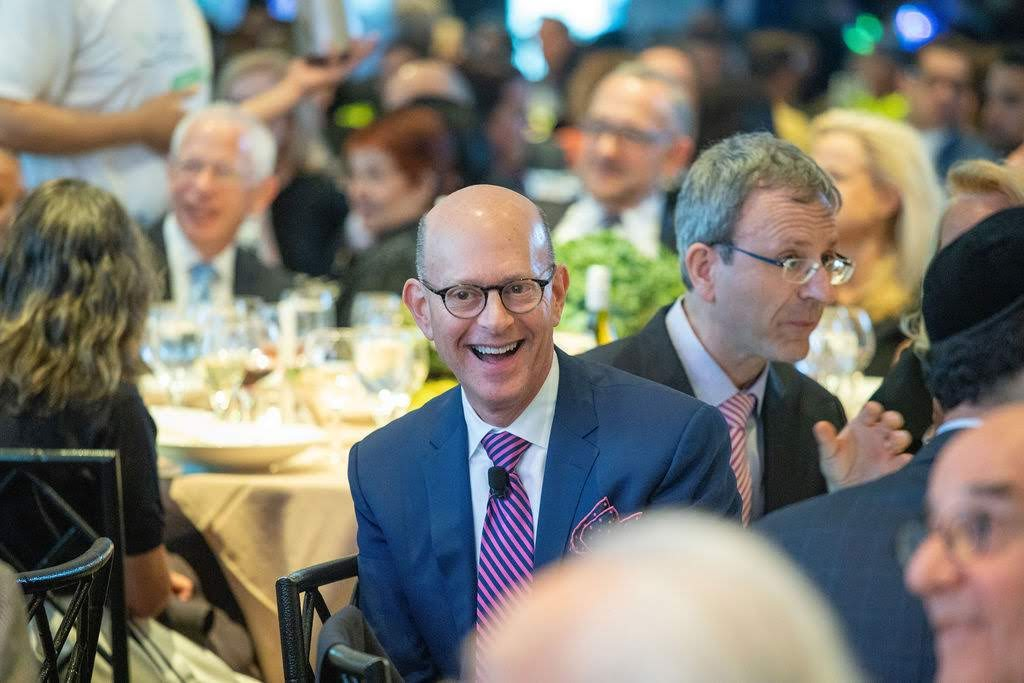 Eric Rosenbaum sees the coronavirus crisis as a chance to change how the city responds to homelessness. His organization operates multiple shelters and residences, including two shelters in the Bronx, and provides health care for people who are homeless, among other services. Recently, thousands of the city's homeless people, including some Project Renewal clients, have been given rooms in hotels to safely isolate. Rosenbaum says it's a model that should continue.
"All of these hotels were completely and totally empty," he says. "And in the meantime, there were all of these people doubled and tripled up in very dense shelters."
Rosenbaum wrote an op-ed in the Daily News calling for shuttered hotels to be converted into single-occupancy housing for people who are homeless through bond financing and transfer of ownership to nonprofit organizations. He calls it a once-in-a-lifetime opportunity. "We could reduce the census of homeless people who need shelter dramatically, and repurpose real estate that otherwise is going to be boarded up," he says. 
Project Renewal approaches many projects this way – with thinking oriented toward the future. The organization recently opened Marsha's House, a Bronx shelter for LGBTQ youth that is named for Black transgender activist Marsha P. Johnson. Another forthcoming project, the Bedford Green House, will feature an aquaponics greenhouse on the roof where both vegetables and edible tilapia will be raised in a closed system, as well as a facade covered with plant life.
Though Rosenbaum is generally optimistic, it is obvious that the pandemic crisis has brought many obstacles. Due to funding cuts, the second phase of the Bedford Green House project will be delayed. Early on, the organization was so desperate for face masks that an acquaintance in Hong Kong sent some by mail. As anti-racism protests swelled, staff struggled to prove to police that they were essential workers.
"I think the worst moment in this crisis is when the city went into curfew," Rosenbaum says. "I feel awful that our people who were just showing up to do their job to help the city of New York, then, you know, were stopped or harassed by the police."
Jennifer Tausig
Director of Community and Economic Development and Director of the Mosholu Preservation Corporation, Montefiore Health System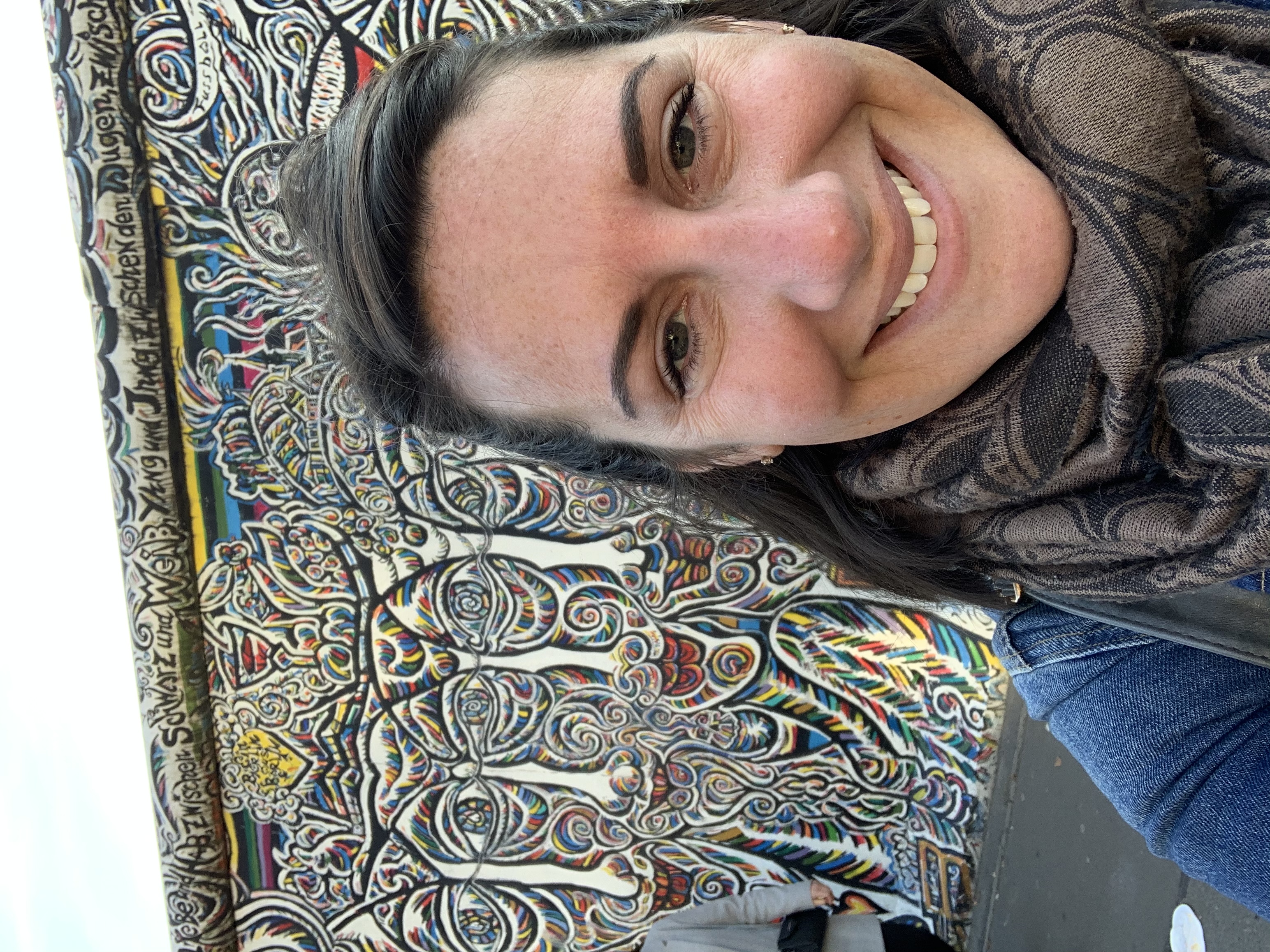 For Jennifer Tausig, sometimes trust begins with a trash can. She has many community development titles, one of which is executive director of the Jerome Gun Hill Business Improvement District in the borough's Norwood neighborhood. Her first priority as she took on that job in 2016 was to listen to business owners. When they told her that sidewalk trash cans were overflowing, she found money in the budget to repair them and secured grants for five new ones as well as new flower planters and banners.
"We really want our work (to be) very community-driven and not, you know, me deciding what the community needs," she says.
Montefiore Health System, which is one of the largest property owners and health providers in the Bronx, manages several of the borough's community initiatives that focus on public health. Many of them are led by Tausig, who oversees beautification projects, small business support and the publication of the Norwood News, a biweekly neighborhood newspaper. Her focus is on quality-of-life metrics, also known as social determinants of health.
"There's research that shows that people that have quality, affordable housing, jobs, that live in safer, greener neighborhoods and are more civically engaged and educated have better health outcomes," Tausig says.
As co-chair of the New York City BID Association, Tausig has made coordinating with other business improvement districts one of her priorities. In the Bronx, she's helped create a boroughwide network of business owners. When the coronavirus crisis began to worsen, the connections that Tausig already had in the community proved extremely valuable.
"Once COVID hit, we mobilized really quickly as a large coalition to help as many businesses in the Bronx as possible," she says. They provided loan packages, organized webinars with experts and lawyers to inform business owners about federal aid, and connected businesses with accountants to help with aid applications. When she learned that less than 1% of city emergency small business loans initially went to the Bronx, Tausig pivoted toward political action.
"We pulled together, put our advocacy hats on and were like, this is unacceptable," she says.
Elena Weissmann
Former Executive Director, Bronx Freedom Fund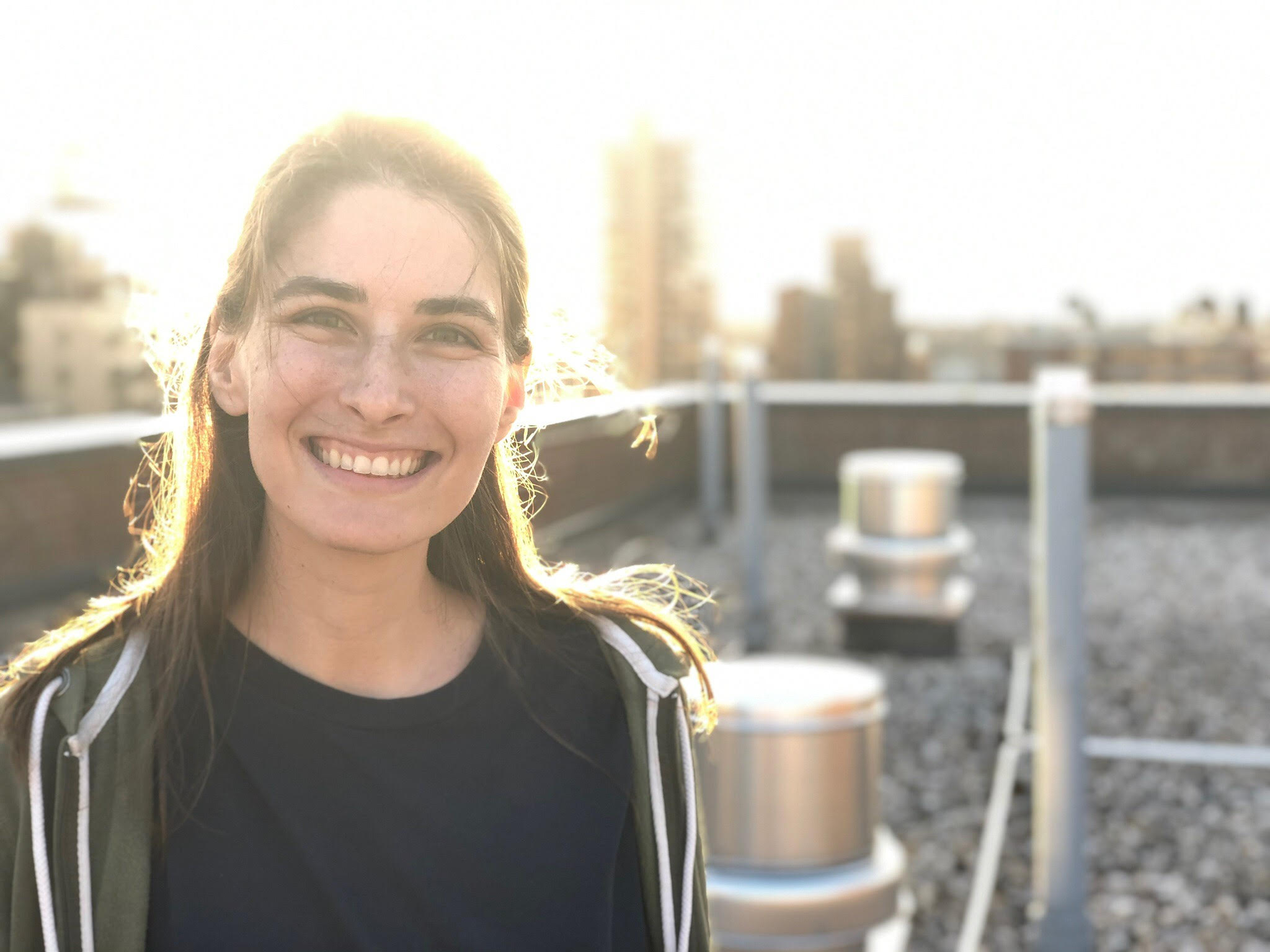 As executive director of the Bronx Freedom Fund, Elena Weissmann often worked with clients imprisoned in a floating jail off of Hunts Point in the Bronx. The Vernon C. Bain Correctional Center, known as "The Boat," has a capacity of 800, and many inmates were detained there only because they could not afford bail. Almost half of the people ever bailed out by the Bronx Freedom Fund eventually had their cases dismissed. Less than 2% ultimately received a jail sentence.
After about 10 years of bailing people out of jail in the Bronx and Queens, recent changes in bail laws essentially left the Bronx Freedom Fund without an actionable purpose, though some aspects of the bail reforms were rolled back. The Bronx Freedom Fund began winding down its operations, closing by July 1.
"It was a bittersweet end. There's definitely still more work to be done," Weissmann says. 
The organization's staff of eight shrank to three as the pandemic escalated. Then one of those core staff members, Clinton Washington, died of the coronavirus in April. Unable to meet in person, his colleagues gathered to mourn him virtually.
"He was a very special person and a very committed advocate," Weissmann says.
As she processed that loss, and as she fell ill with the coronavirus herself, Weissmann continued to work to free people who were trapped in the notorious Rikers Island jail complex, which has nearly 10,000 beds and became a deadly coronavirus hot spot. Weissmann began collaborating in earnest with a newer grassroots group called the Emergency Release Fund. State law limits how much bail fund organizations like the Bronx Freedom Fund can contribute to bail, but the Emergency Release Fund is not limited in the same way because it is entirely grassroots and led by volunteers. Weissmann managed a cadre of almost 200 volunteers who were bailing out as many as 40 people in a single day with funds from donations.
"I have learned about the generosity of New Yorkers who not only funded this initiative at a very grassroots level, but stepped forward to go to jails during a pandemic, exposing themselves to the virus because they wanted to get people free," Weissmann says.