The 2020 NYC 40 Under 40 Rising Stars
The next generation of rising stars in city politics.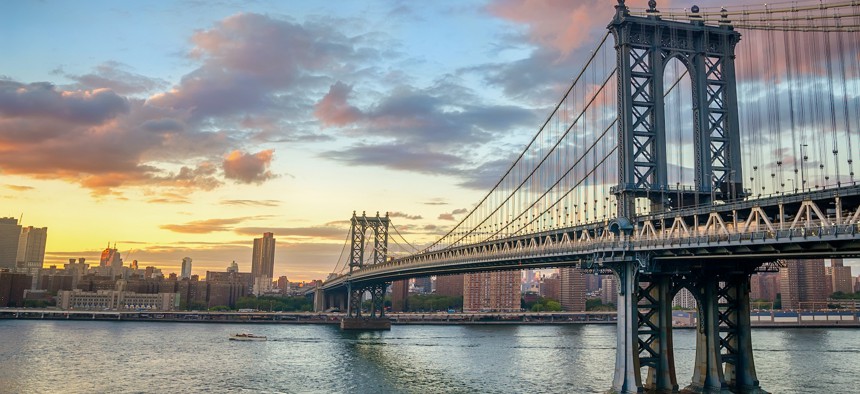 In U.S. politics, seniority often equates to status. This November, voters will choose between President Donald Trump, 74, or former Vice President Joe Biden, 77. House Speaker Nancy Pelosi, 80, is aiming to expand her majority, while 78-year-old U.S. Senate Majority Leader Mitch McConnell is trying to hold on to his.
But septuagenarians and octogenarians don't run everything. In New York, top city and state elected officials tend to be in their 50s and 60s. And then there's an even younger generation of rising stars who refuse to wait until middle age to shape how the government responds to a myriad of challenges.
City & State's latest New York City 40 Under 40 list puts a spotlight on some of these unsung heroes who are influencing policies on a number of fronts, whether it's the coronavirus pandemic, the recession, police brutality or climate change. Read on to meet these truly remarkable rising stars.
Profiles by Madeline Lyskawa, Alice Popovici, Holly Pretsky, Kay Dervishi, Annie McDonough, Jeff Coltin, Rebecca C. Lewis and Zach Williams
Lysandra Agosto
Manager of Compliance and ERSEA, Children's Aid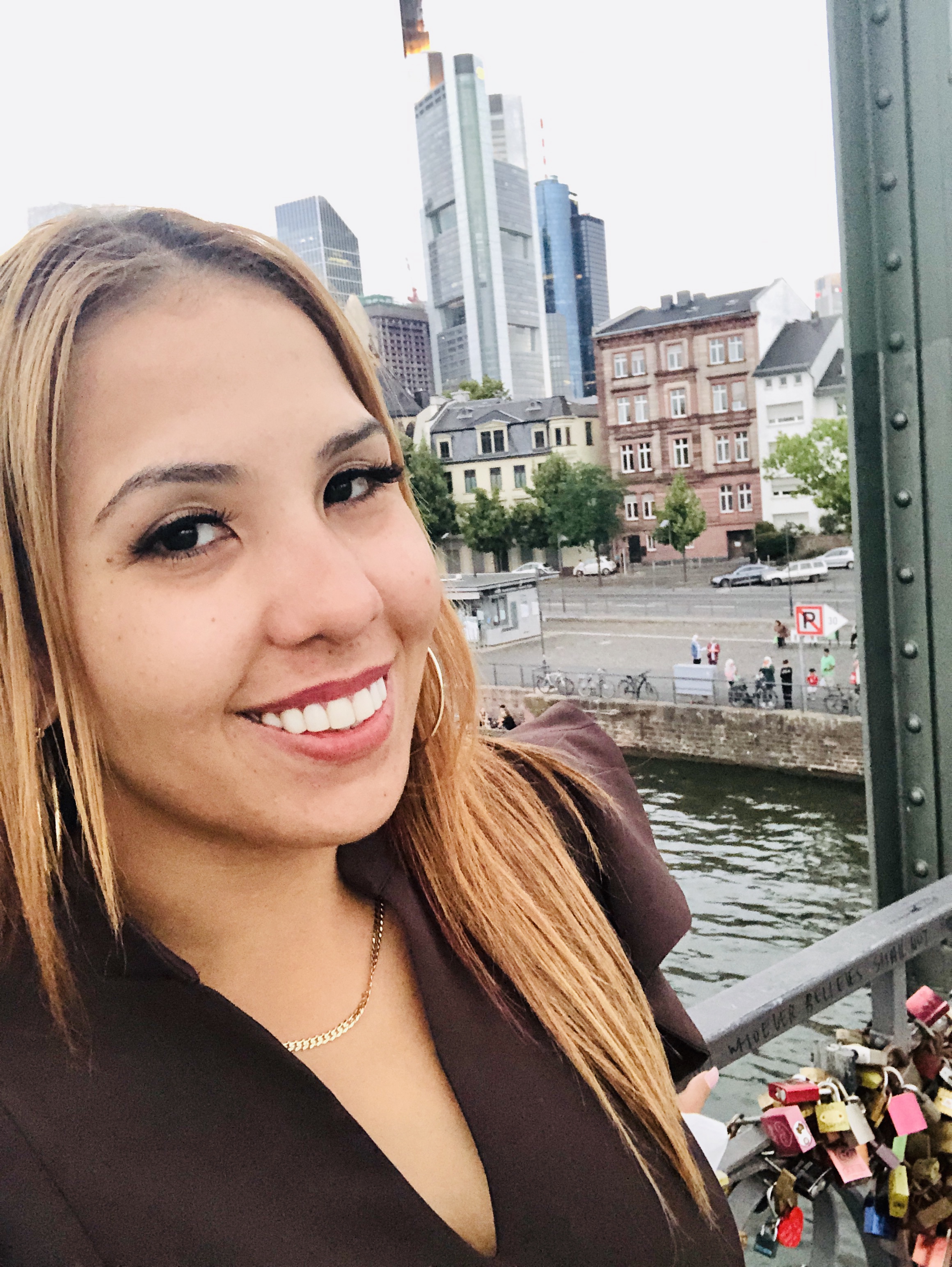 Lysandra Agosto's passion for her work at Children's Aid comes from her own experiences. Growing up in poverty, her grandmother encouraged her to make the most of her classes in high school and college – a focus that made a huge difference in her life.
"There (are) so many people just like me that didn't know better," she says, "so their opportunities were limited. My passion is to educate families and children and to help them out of poverty."
Her work at Children's Aid, which supports low-income families and youth throughout New York City, is essential but largely behind the scenes. Her role as manager of compliance involves internal auditing, ensuring programs fit within the rules set by government partners and training staff on regulations. The other part of her role – ERSEA, which stands for eligibility, recruitment, selection, enrollment and attendance – refers to her oversight of the nonprofit's early childhood education Head Start program. One of her major accomplishments in that role was overhauling the organization's internal management system to improve the way programs reported the data needed to assess their success.
Her data expertise also came in handy when the coronavirus pandemic hit. She helped administer a regular survey of the nonprofit's clients, collecting information on who was facing food insecurity, housing and other challenges. Using that data, she was able to better identify which families in what neighborhoods had the greatest need for Children's Aid's relief efforts.
Outside of her work, Agosto loves to spend time with her two children, sister and grandmother.
Brian Anderson 
Director, Department of Emergency Management and Environmental Health and Safety, Pace University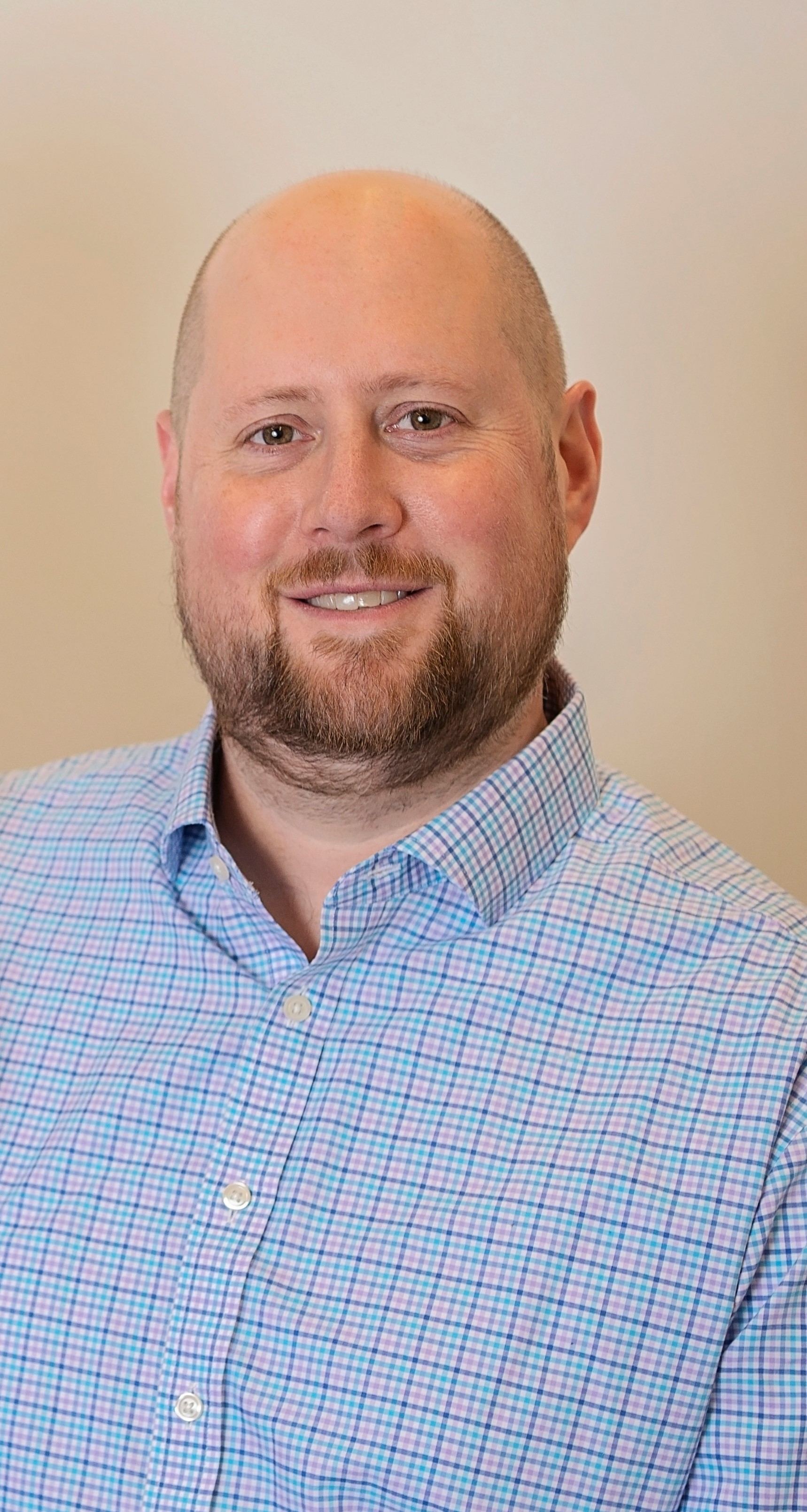 Brian Anderson is one of the many university administrators working to keep students safe during the coronavirus pandemic. Over the past eight months, Anderson planned for Pace University's fall reopening. Working to prevent the spread of the coronavirus among the university's students, Anderson implemented an extensive testing program to identify infected students, isolate them and stop the spread.
Leading up to this moment in his career, Anderson studied environmental studies at Siena College, during which time he interned with the Sierra Club. Later, while working at Columbia University in its Environmental Health and Safety office, he earned his master's degree in public health.
"It's incredibly rewarding to see the work I put in at Columbia also be able to be utilized here now in the real world," Anderson says.
After completing his master's degree, Anderson joined Pace as its director of environmental health and safety, building the university's program from the ground up. He eventually took on the responsibility of Pace's emergency management as well.
"I care about my family. I care about my fellow New Yorkers. I care about the Pace community," he says. "We're all in this together, and the safer we all are, the better New York and the rest of the country will be."
Outside of Pace, Anderson is the chair of the Westchester County Local Emergency Planning Committee and a member of the Nanuet Public Library board of trustees.
Domna Antoniadis 
Senior Staff Attorney, LegalHealth Division, New York Legal Assistance Group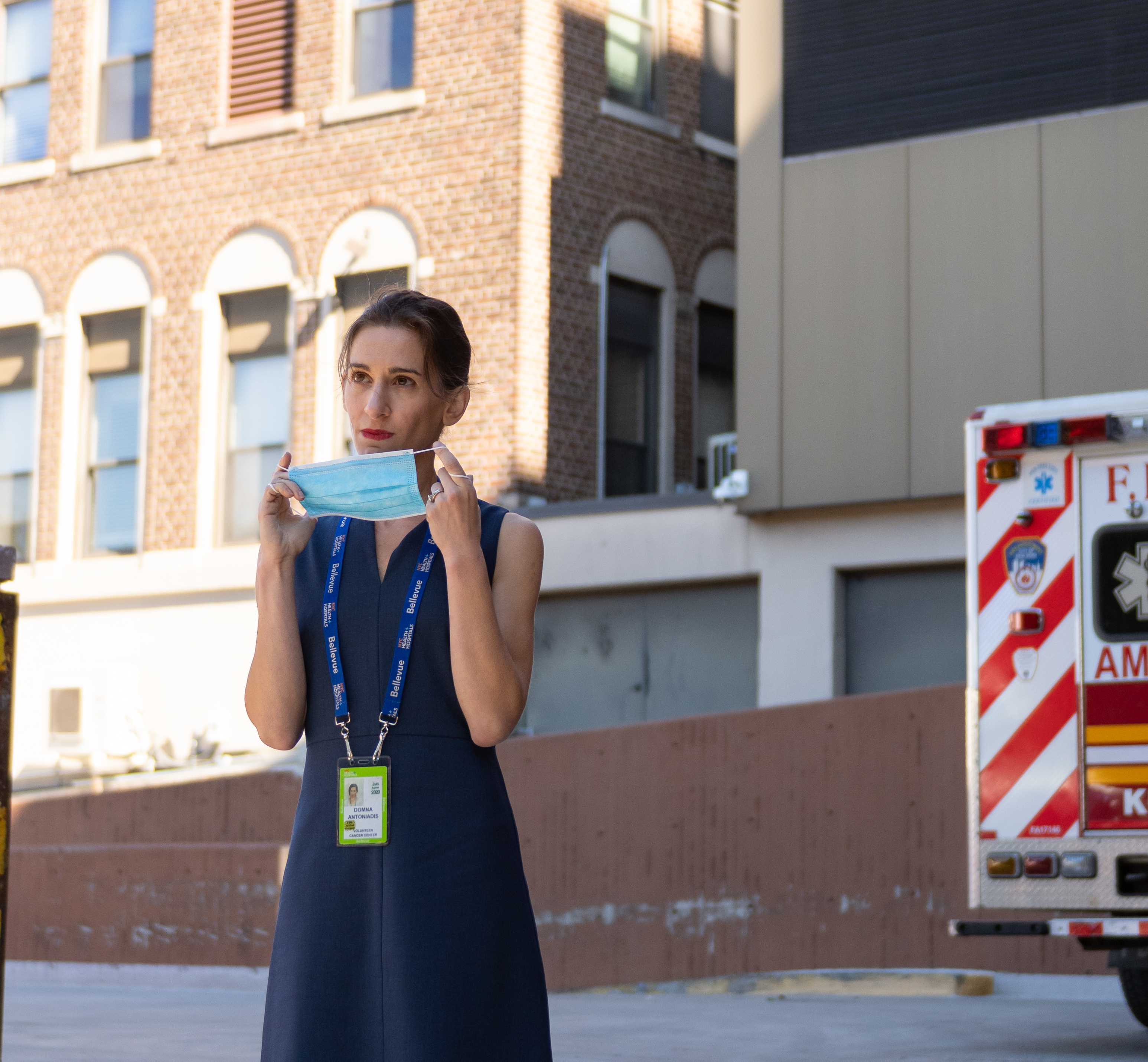 Domna Antoniadis attended Fordham Law School with the aim of combining her interest in law and health care, which she did in part by co-founding the school's health law club. She interned with the LegalHealth division of the New York Legal Assistance Group and later completed a post-graduate fellowship at the organization before being hired as a staff attorney.
During her eight years at the organization, Antoniadis has worked with a wide range of the organization's clients while running free legal clinics at Mount Sinai Morningside, Woodhull Hospital Geriatric Care Center and Bellevue Cancer Center. Antoniadis also created a legal navigator program, allowing for graduate social work students to meet their clinical requirements at a legal services organization.
Currently, Antoniadis has been working on the organization's Avon Breast Cancer Project and running Bellevue Cancer Center's free legal clinic, where she collaborates with doctors and provides assistance to undocumented immigrants.
Antoniadis testified to the New York City Council about a proposal that would expand health insurance in New York to undocumented immigrants, saying that over the past five years she personally worked with more than 200 people who would otherwise not have been able to access lifesaving medical treatment because of their immigration status.
"The ability to do the direct services and then actually gather the information to present to those who are making policy, I think, is definitely something that I feel really proud of," she says.
Kayla Arslanian
Deputy Chief of Staff, New York City Mayor Bill de Blasio's Office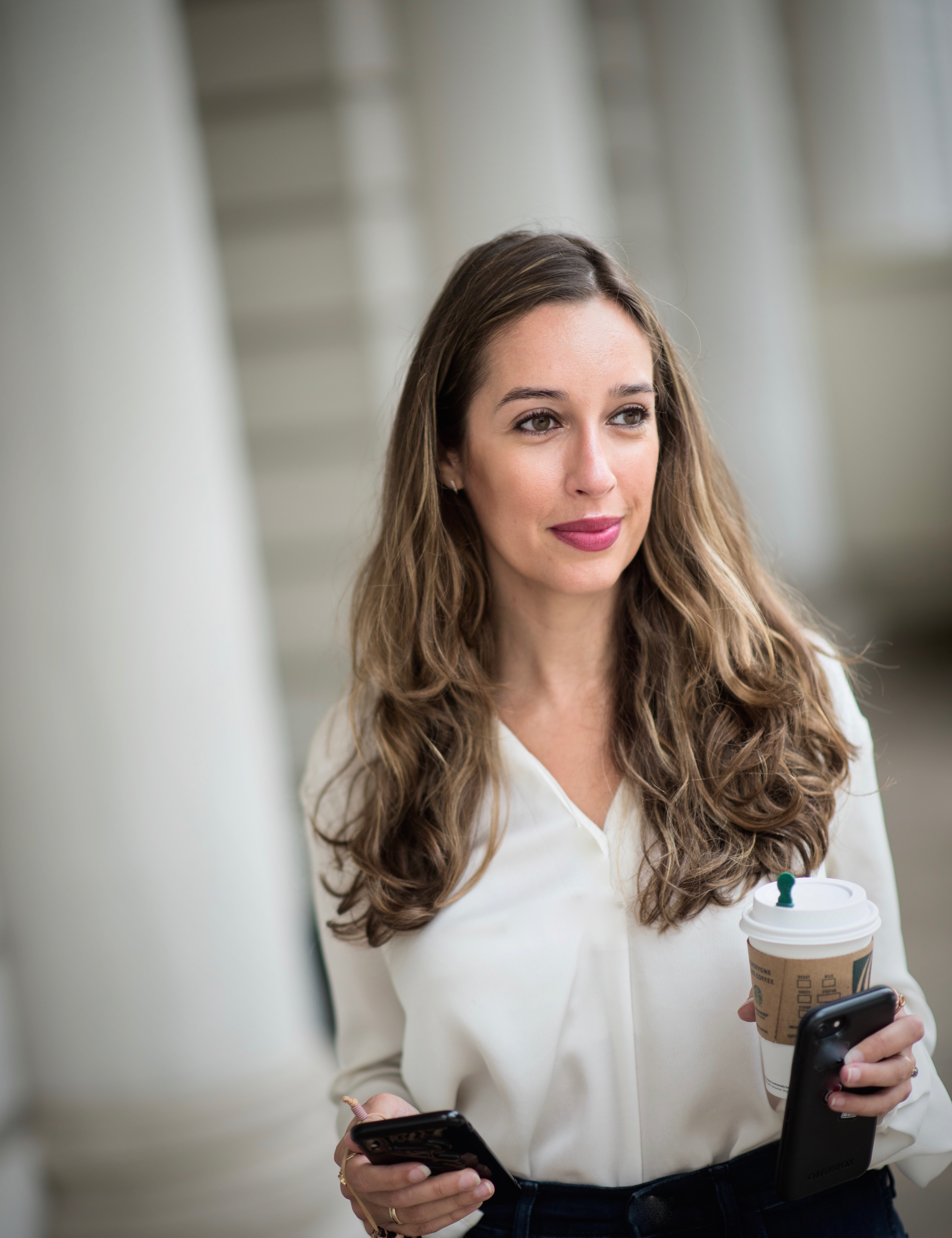 Kayla Arslanian might have thought her hardest time working for Bill de Blasio would have been when he was running for mayor in 2013. "When I started at the campaign, I think we were in last place," she says. "And by the time I left to go back to law school, we had just won the primary – which was a wild ride to be a part of."
Arslanian returned to the University of Michigan to finish her degree, then joined the de Blasio administration full time, where she has risen through the ranks to join his inner circle. Compared to the past seven months of the coronavirus pandemic, the come-from-behind mayoral campaign must seem easy. What has kept her going through the frequent 17-hour workdays and seven-day weeks at City Hall? "I'm a New Yorker, born and raised. New Yorkers are still going," says the Meatpacking District native. "I work for my fellow New Yorkers. There's still more to do."
Arslanian stays out of the news and stays off Twitter, but everyone close to de Blasio calls her essential to the operation – a crisis manager who solves problems, including creating a plan to get lead paint out of public housing and channeling information from the city's health experts to the mayor.
The pandemic didn't just mean long hours for Arslanian – it also meant postponing her Buffalo wedding to Nicholas Weatherbee, chief of staff to Rep. Joseph Morelle. The new plan? She says, "See you in 2021."
Jabari Brisport
Democratic Nominee, 25th State Senate District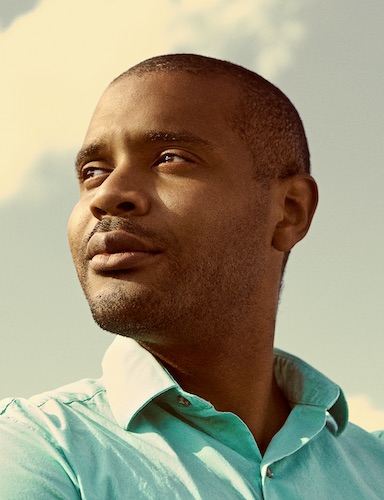 Old roles have new meanings for Jabari Brisport, an actor, activist and teacher – and, with his likely win in November, a state senator representing part of his neighborhood, Prospect Heights, Brooklyn. Winning the seat as an insurgent backed by the local Democratic Socialists of America chapter suggests he will bring some progressive punch to Albany – as well as the unique perspective of becoming the first Black openly gay man to serve in the state Senate.
A turning point for Brisport came as a high schooler performing in plays like "Ragtime," in which the character Coalhouse Walker encounters systemic racism at every turn. In fact, a scene where Walker's wife is beaten to death for protesting against injustice has been weighing on Brisport's mind as he prepares to potentially take office. "In the context of everything that's going on today," he says, "it just really spoke to me about how long you know Black people have been fighting."
He will have a real say in shaping state policy, assuming he wins the November election in a reliably Democratic district. Until then, he has his day job as a middle school algebra teacher at a local public school. Teaching math was not necessarily the plan when he got his master's degree in fine arts from the Yale School of Drama, but motivating a classroom, staging a play or defunding the police all involve commanding an audience – and it shouldn't be long before Brisport takes on his biggest role yet.
Carlyn Cowen
Chief Policy and Public Affairs Officer, Chinese-American Planning Council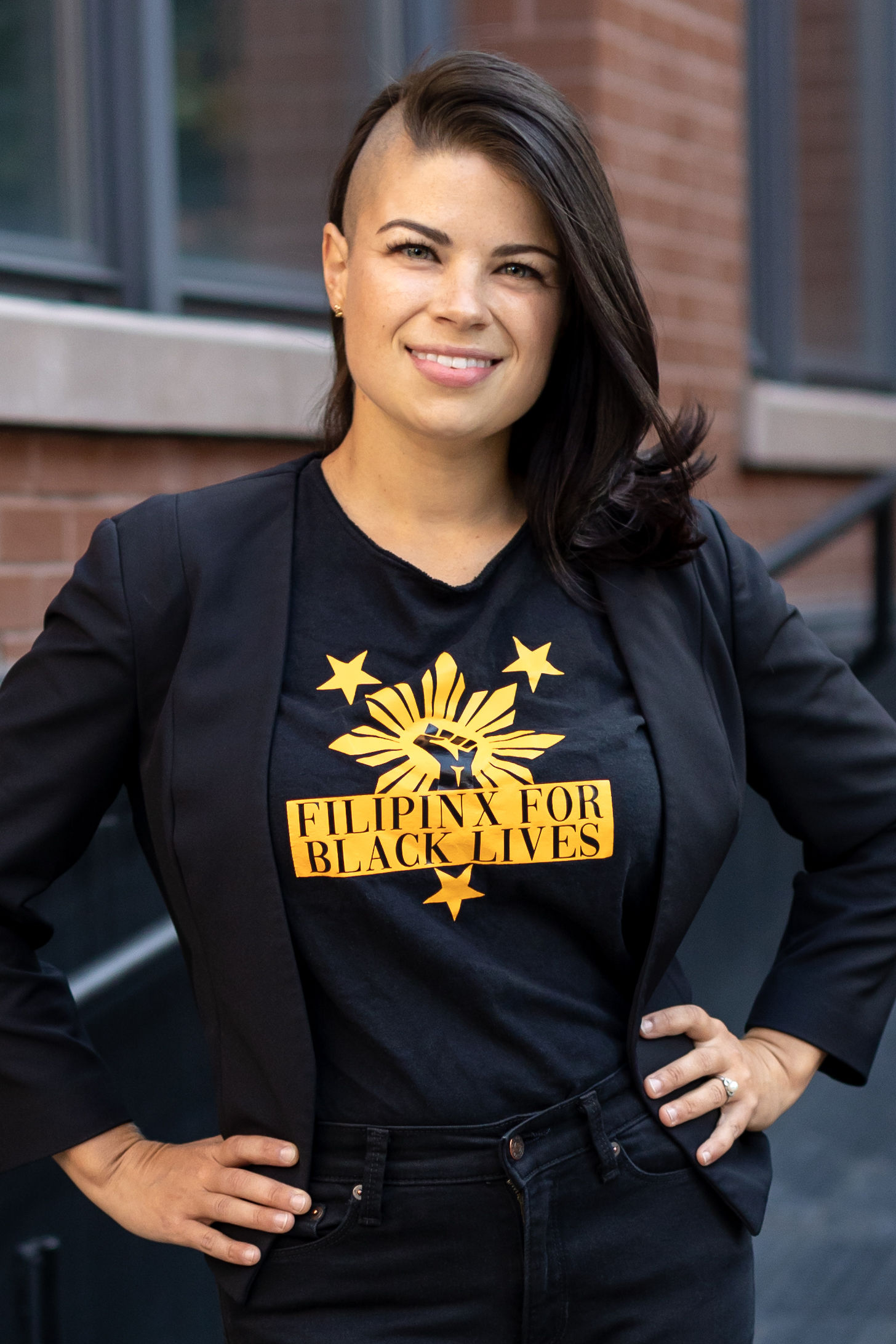 Carlyn Cowen has advocated on many issues, including health care access and human services funding. But Cowen, who uses they/them pronouns, said that among their greatest joys is exposing people to advocacy – whether it's an adult literacy student newly arrived in the United States or local youth. "To me, those are the moments of success," they say.
Cowen's activist inclinations emerged early. Hearing stories about their mother's early life in the Philippines under martial law sparked an awareness of social justice. They protested the Iraq War during high school, and in college mobilized against a law that let North Carolina's local law enforcement work on behalf of U.S. Immigration and Customs Enforcement.
They now lead policy and advocacy initiatives for the Chinese-American Planning Council, the country's largest Asian American social services organization, which helps 60,000 New York City residents. Amid the coronavirus crisis, Cowen has pushed for economic relief efforts to help vulnerable New Yorkers and the human services sector.
"What we've seen over the last six months is the human services workforce is declared essential by the city and state, and the need for our services has skyrocketed," they say. "But at the same time, we're seeing funding cut at every level."
Cowen also serves on the board of The Jewish Vote and organizes with Jews for Racial and Economic Justice. In recent months, they've been involved in mutual aid efforts in West Harlem to distribute food and establish community fridges.
Francisca Cruz
Director of Alliance Development and Events, J Strategies Inc.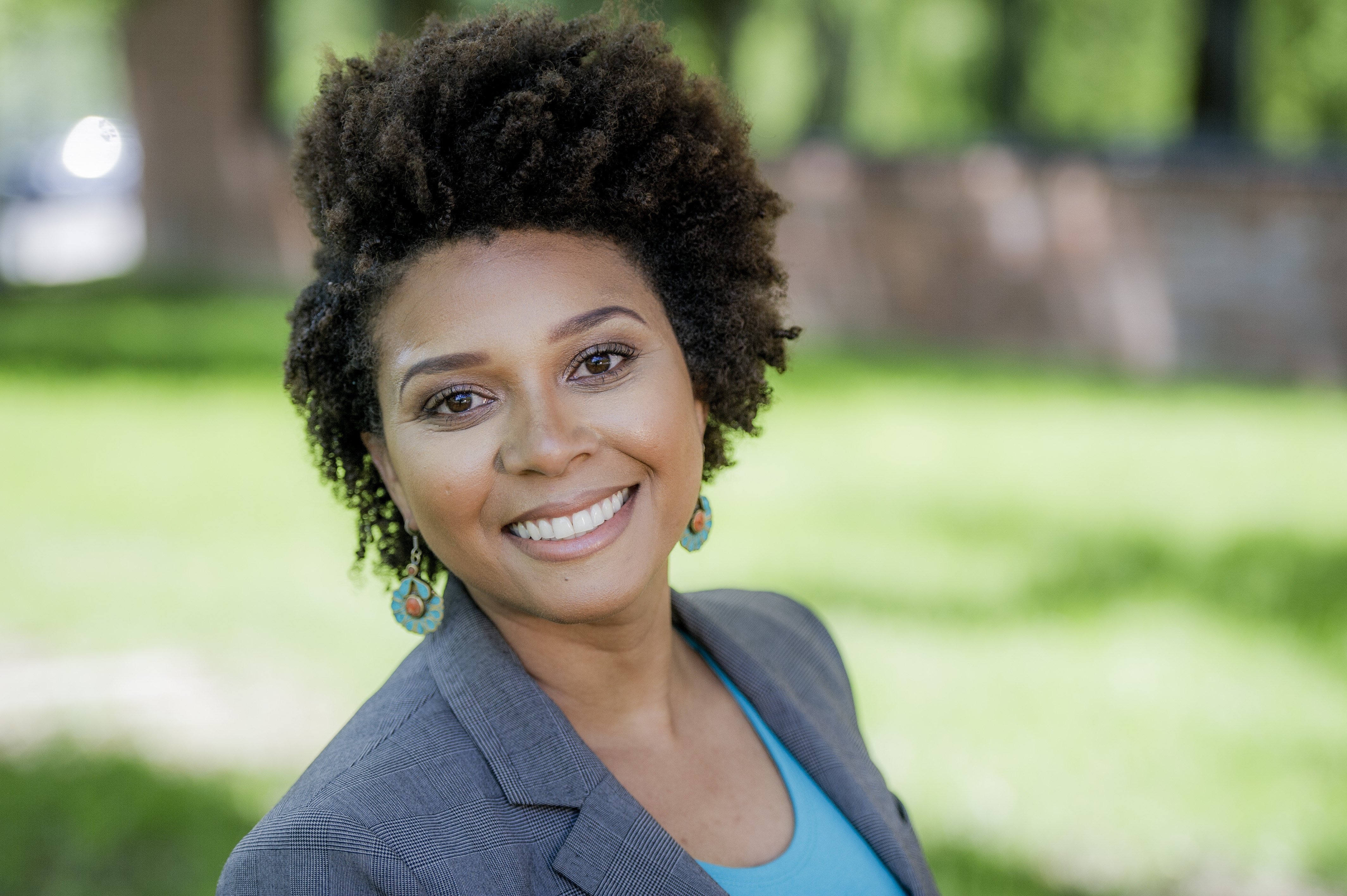 When Francisca Cruz moved to New York City from the Dominican Republic in 2016, she started working to fulfill a long-standing dream: becoming fluent in English. "I had the grammar," she says. "I could write, but I couldn't speak."
Cruz – who came to the city seeking a better opportunity to create a family within the LGBTQ community – enrolled in English courses at the YMCA and Brooklyn College, then studied with a tutor one-on-one. Meanwhile, she worked as a freelance publicist, crafting social and communications strategies for clients in finance, banking and human resources, among others.
Then, in early 2019, she joined J Strategies Inc. at "an amazing moment," says Cruz, who worked with the mobile health screening program Roadmap to Health, which took her into communities throughout the five boroughs, Long Island and New Jersey. "This opportunity came about the time when I was able to speak English," she says. "Most of those communities are Spanish speakers and people of color, Black communities. … I understand what they are going through."
Roadmap to Health went national in 2020 and has since moved online due to the coronavirus pandemic. In the early days of the program, Cruz says she enjoyed speaking with young people at block parties and community events. "As a Latina, Spanish-speaking woman of color, queer, it is important for me to connect with people, especially the youngest ones," she says. "To share my story, trying to empower them."
Leni Morrison Cummins
Member, Cozen O'Connor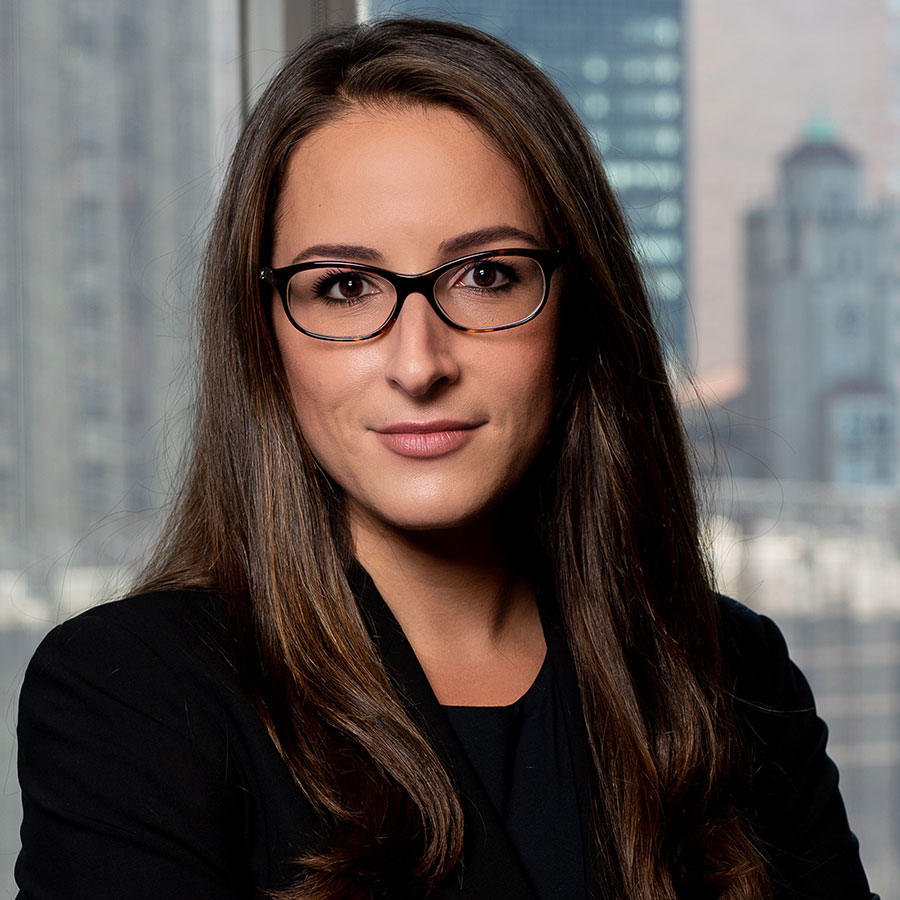 "Real estate is personal, real estate is tangible," Leni Morrison Cummins says. "There's something about driving down Park Avenue and being able to see what you've worked on." 
After completing her undergraduate degree at the University of Michigan, Cummins moved to New York City and attended New York Law School, concentrating in real estate law. During law school, Cummins had many internships, including at the boutique real estate firm Adam Leitman Bailey PC, which she joined after graduating and passing the New York bar exam in 2008. During her time there, Cummins made partner and chaired the firm's group focused on condominium and cooperative owners.
Cummins then took her practice to Cozen O'Connor, which didn't previously have such a group, bringing an innovative approach to an often litigious area of law. Six years on, Cummins takes pride in her ability to settle on behalf of the various sponsors and boards that she represents, saying that she has never taken a dispute to trial.
With the impact of the pandemic weighing heavily on the real estate industry, Cummins says that as of late, her focus and that of the industry has shifted to providing advice to clients regarding compliance with city and state regulations.
"Being able to digest the changing landscape quickly and turn that into practical guidance for clients quickly is the way of the future for real estate lawyers in New York," Cummins says. "If you're the last one to know, you've already lost."
Amanda Farias
Democratic Candidate, New York City Council District 18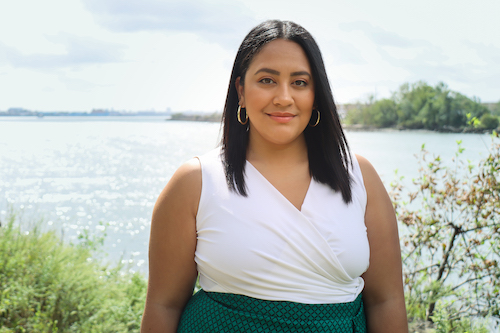 Amanda Farias is on a mission to pay it forward. A lifelong Bronxite who is now launching her second bid for New York City Council in 2021, Farias says she is compelled to serve the community that raised her.
One example of that community is a staffer at Farias' old public elementary school. At a chance run-in at a nail salon, the woman wanted to hear all about Farias' progress at private school, and Farias told her she would actually have to leave it soon because her family couldn't afford the tuition. "She was like, 'Don't move.' She literally left the nail place, came back 10 minutes later and gave my mom an envelope with $3,000 in it," Farias recalls. "When I do anything in my community, I truly am doing it from this place of giving back. I think of these moments with people who have seen so much potential in me and for some reason saw that I was worth this huge investment."
After losing a 2017 City Council race, Farias co-founded Women of Color for Progress, a group aiming to elect women of color. She was also elected as a state committee member and served as assistant director of the nonprofit Consortium for Worker Education.
Despite never imagining seeking office while growing up, Farias says it's the logical next step. "What better way for me to give back to this community that has done so much for me than run, and move us forward?"
Maura Farrell
Director, Research, Global Strategy Group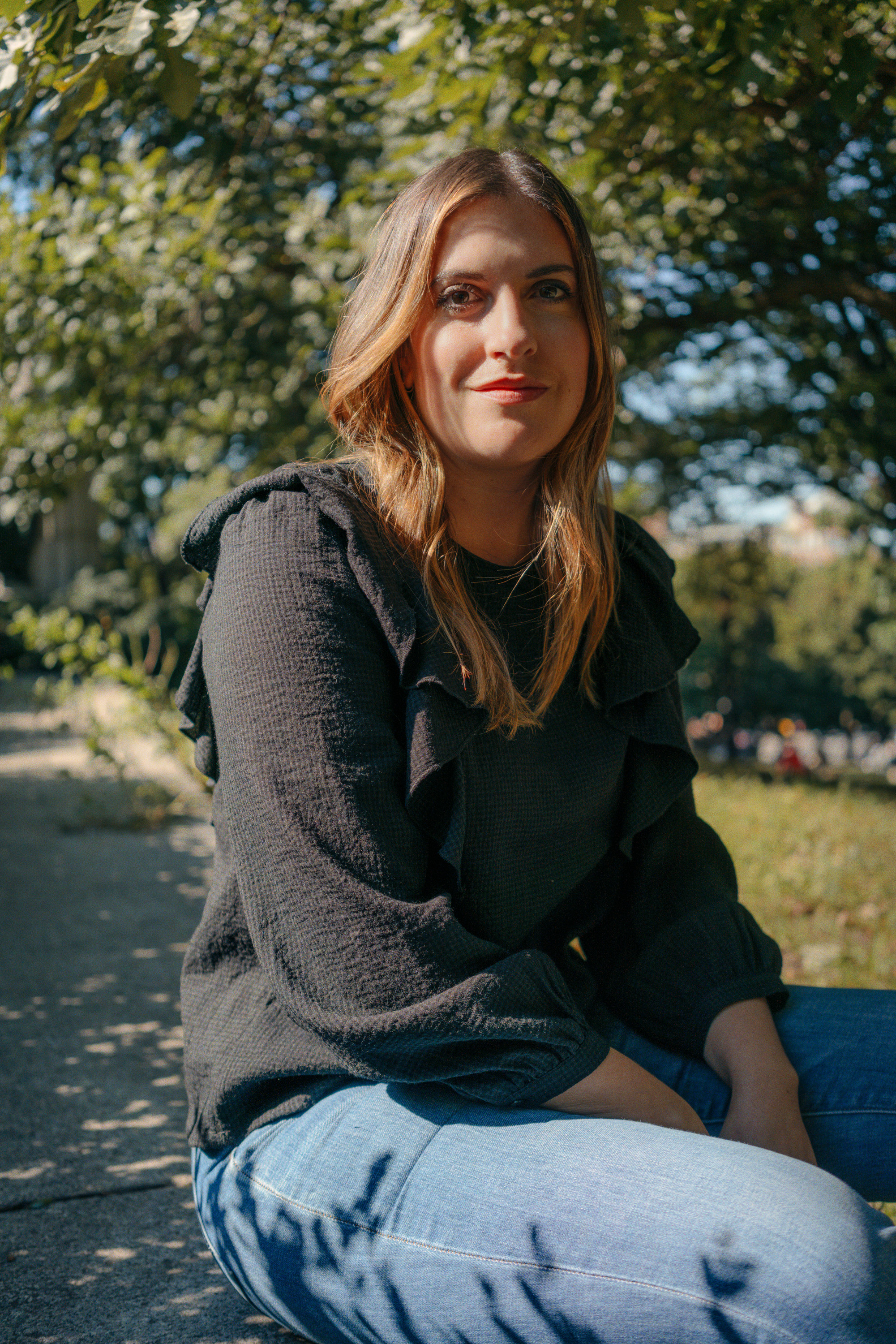 Maura Farrell has done her share of campaign work in her career as a pollster – including working on Max Rose's and Anthony Brindisi's successful 2018 congressional campaigns – but lately, she has focused on the coronavirus pandemic. As COVID-19 took hold in New York City and across the nation, Farrell's research for the New York City Department of Health and Mental Hygiene, among other clients, revealed how individuals and families were handling the disruption.
"That work has really allowed us to understand who's being impacted by the pandemic," Farrell says. "We found that 40% of parents of young children were skipping meals for themselves or for their kids because of the pandemic – which is just a staggering number. … At the beginning of the pandemic, people were really focused about getting infected personally. Now, people are a little bit more focused on, you know, the long-term impact on the economy. They're worried about schools reopening."
Farrell grew up in Kinderhook, New York – across the street from the house where former President Martin Van Buren was born – then completed her undergraduate studies at the University of St. Andrews in Scotland and earned a master's degree in international law and public policy at the American University of Paris before moving to Washington, D.C., and delving into public opinion research at the firm Hart Research Associates. She moved to New York City, and a new role at Global Strategy Group, in the spring of 2016.
Wilfredo Florentino
Co-Chair, Transportation and TLC Committee, Brooklyn Community Board 5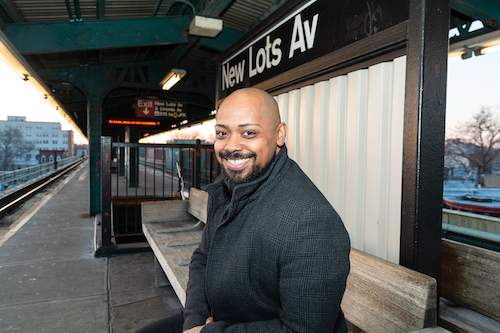 In government, community voices should be the most audible, according to Wilfredo Florentino. The candidate for the New York City Council's 42nd District has had many roles in government and advocacy, including having served on the Brooklyn Community Board 5 Transportation Committee since 2014. He says that title best describes his interest in transferring power to the most local level possible.
"Holding the city accountable is something that is a constant in community board work," he says, citing the 2016 East New York rezoning as an example of a failure of city government to listen to regular people. "It wasn't something where the community voice was heard."
The community board isn't Florentino's only job. During the day, he is senior grants manager for the NAACP. He co-founded the reform-minded political club New Kings Democrats, is an ordained minister, and runs the Rooted Theater Company with his husband, Kareem Nemley. He's worked on a number of major political campaigns, and he's a military veteran who counts raising his two daughters as one of his most rewarding experiences.
Florentino's exposure to politics began with his mother, Lydia Osorio, who moved to New York City from Puerto Rico and was enthusiastic about Nydia Velázquez, the first Puerto Rican woman elected to Congress. Florentino continues to be inspired by Velázquez. "Some people look at (politics) through a very cynical lens, and I look at it as a means to ensure that people are empowered," he says. "That started with her."
Shana Harmongoff
District Office Director for state Sen. Brian Benjamin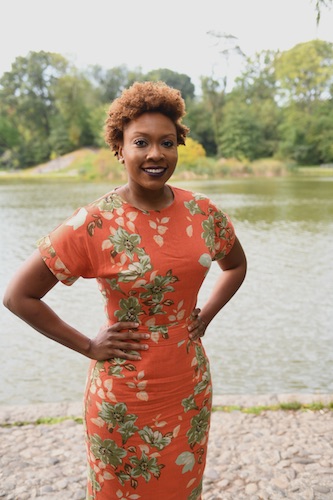 When Shana Harmongoff moved from Harlem to South Carolina for college, she told her mother she couldn't imagine returning. "You're going to eat those words," was Ruby Frances Gilyard Harmon's knowing reply. After completing college, starting a family, being crowned Mrs. South Carolina International in 2010 and earning a law degree, Harmongoff did move back – to Esplanade Gardens, the very housing cooperative where she grew up and where her family still lives. "If (my mother) could see me back here in New York and thriving, she would be so happy," Harmongoff says, adding that her mother died in 2011 from pancreatic cancer. In 2016, Harmongoff became the youngest member of the board of Esplanade Gardens, which has more than 1,800 apartments.
The following year, Harmongoff met then-state Senate candidate Brian Benjamin. Since then, Harmongoff has gone from campaign volunteer to Benjamin's district office director, organizing events and leading his committee on seniors. During the coronavirus crisis, Harmongoff began streaming a series of virtual panel discussions called "A COVID Conversation," providing a platform for health care workers, business owners, parents and faith leaders in Benjamin's Harlem district. The discussions typically draw more than 1,000 viewers on Facebook. Harmongoff says the same qualities that made her thrive in pageants translate to working in community relations for the state senator. "I'm really proud of being an ambitious Black woman," she says. "And like other ambitious Black women, I'm really ready and prepared to make history, making our city and our state and our nation more equal."
Mufazzal Hossain
Democratic District Leader, Assembly District 38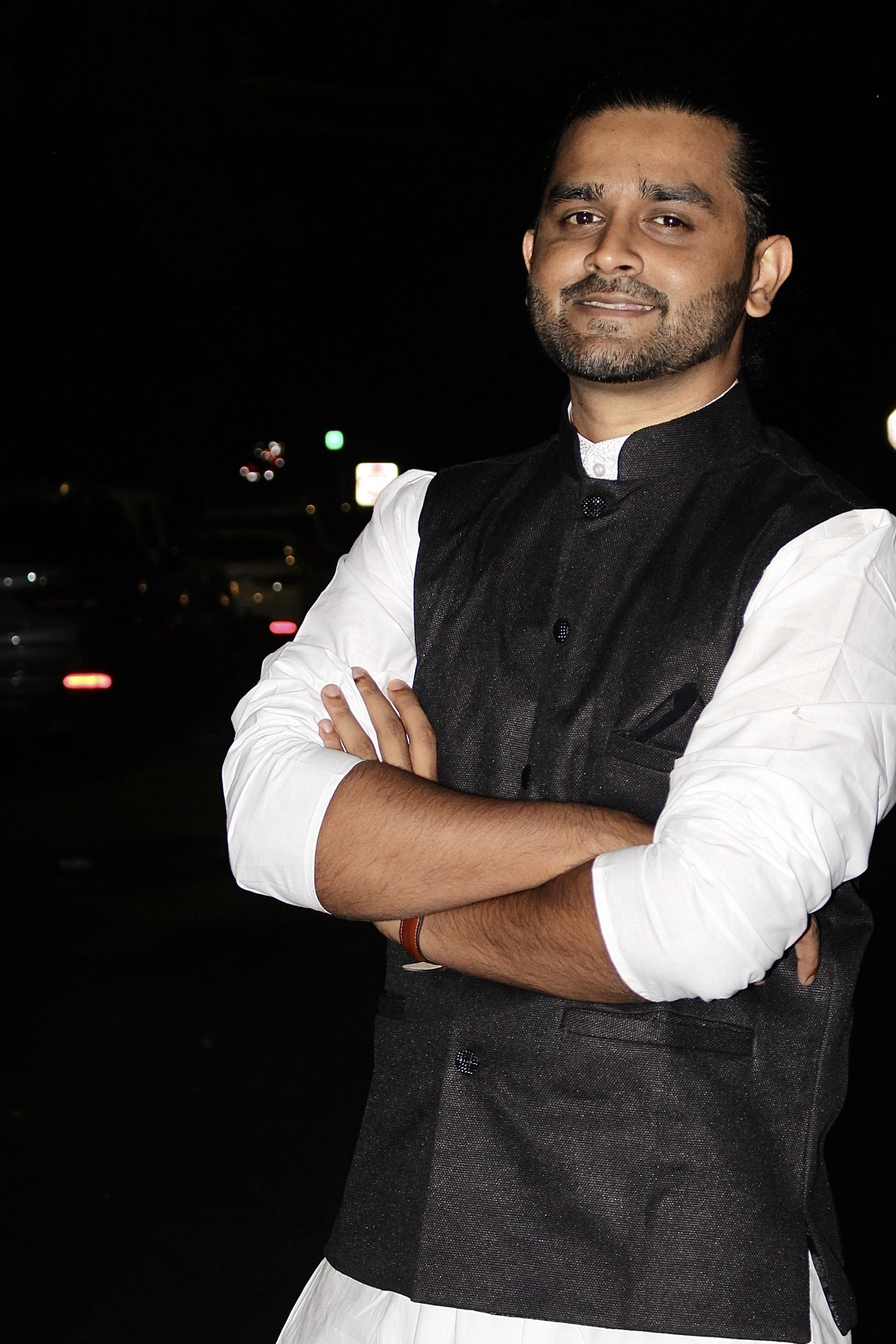 After Mufazzal Hossain won his district leader seat in July, he told himself he would take a one-week break. For months he had been campaigning and working to make sure coronavirus relief aid was reaching Muslim and South Asian families in Queens, on top of working a full-time job. But he quickly found himself right back in it, working with the nonprofit ICNA Relief to distribute food at his local mosque and handing out personal protective equipment and hand sanitizer in his community.
Hossain was born into a political family in Bangladesh, but he says his call to politics came with the election of President Donald Trump. After 9/11, Hossain's family returned to Bangladesh from Queens, fearing a growing tide of Islamophobia in the United States. He came back to New York after being educated in civil engineering in Dhaka, Bangladesh, and he was determined to stand his ground now that the United States seemed to be moving in a xenophobic direction once again. "(If) I ever have kids, I don't want them to be born into a situation … where they have to flee," he says.
Hossain maintains his career as an estimator for a construction firm, but he says he enjoys using his analytical skills in politics. He is the vice president of diversity and outreach for the Queens County Young Democrats. "(Politics) gives me an opportunity to research about everything that's changing at a rapid pace," he says. "And that's with the purpose of helping people out."
Robert Huberman
Associate, Herrick Feinstein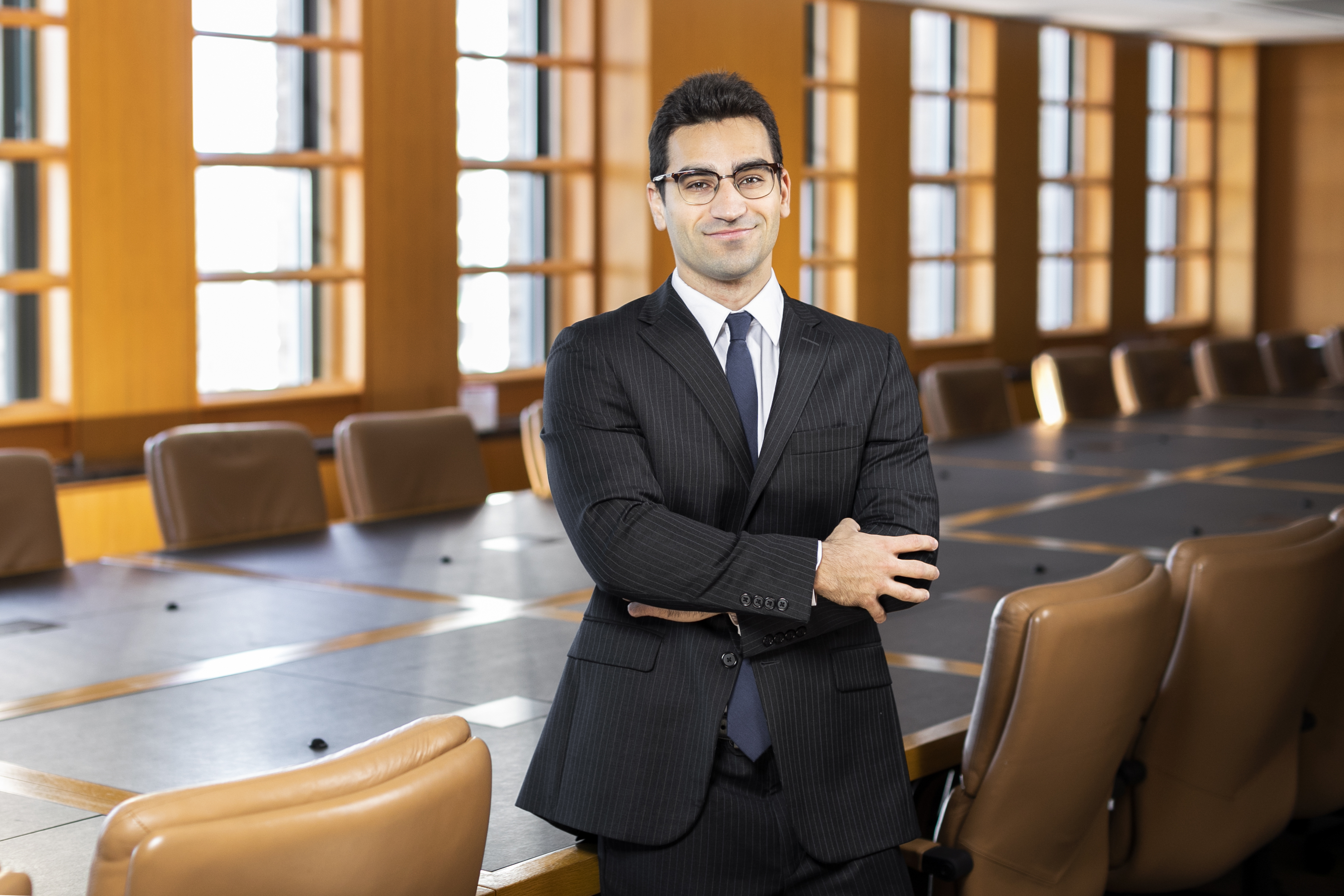 Attorney Robert Huberman's land use projects, some of which involve changing New York City laws, have timelines that are measured in years. It's an appropriate period, Huberman says, for something that alters the city's landscape. "Almost nothing ends the way it started," he says. Some projects never make it to approval, but after more than four years working in land use, Huberman loves the feeling of walking by a project in progress, such as the Domino Sugar Factory complex in Williamsburg, Brooklyn, knowing he worked to move it from the realm of plans and regulations to reality. He believes development will help to bring the city out of the economic crisis caused by the coronavirus pandemic, and he's particularly proud of previous projects that have involved affordable housing. "It's nice to be able to turn off your computer at the end of the day and kind of feel good about what you're doing," says Huberman, who also sits on the New York City Bar Association Land Use, Planning and Zoning Committee.
Although his work helps determine what the city will look like, he says land use and zoning law can feel a bit esoteric. At family gatherings, Huberman often simply says that he works in real estate. In collaborating with developers and the city, the Brooklyn native has learned about engineering, architecture and the intricacies of city government. "You see it all around you," he says. "People just don't realize its impact on their lives."
Julie Jursik
Chief of Staff, Bolton-St. Johns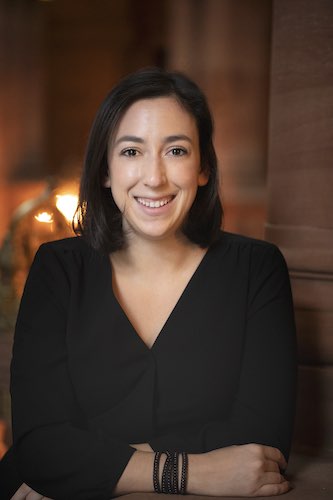 In 2017, Julie Jursik co-founded She Will Rise with a group of other young professional women. The networking organization, which is dedicated to helping progressive women enter politics and advance their careers, has offered resume workshops and seminars on government and financial literacy.
"We found that all of us had so much energy to do something and to make change. And we want to be able to help other women become active in their own communities in government and politics and really understand what was going on," Jursik says.
When Jursik was studying political science in college, she didn't think of lobbying as a job for a recent college graduate, she says, but she eventually landed at Bolton-St. Johns. She also didn't expect to move to New York City and build a life here.
"I follow opportunities when they arise, and it led me to New York City," says the Minnesota native, who originally came to the city for an internship with the food justice nonprofit City Harvest. "And I love everything about New York."
Jursik lists her biggest accomplishments to date at Bolton-St. Johns as working on the legalization of gestational surrogacy and the elimination of second-parent adoption for lesbian couples in New York.
"It really updated New York state laws to recognize that there are many ways that people are creating families, and everyone should have a right to do that," she says.
Richard Lee
Budget Director, Queens Borough President's Office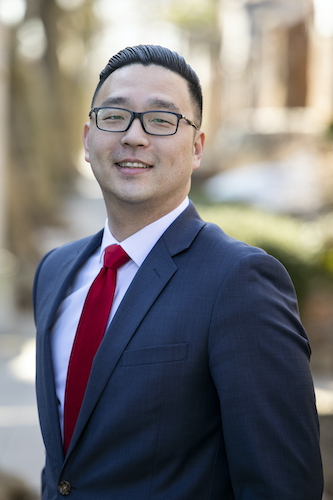 Richard Lee wants everyone to understand how city budgeting works. He was budget director for then-New York City Council Member Leroy Comrie and now has the same role in the Queens borough president's office. Early on, he recognized that city budget literacy is a way to empower people. "It was really about bringing information of the institution to the community so that they can better advocate for their needs," he says. He organized budget trainings for nonprofits in Queens, offering advice on when exactly it makes sense to start meeting with city leaders and advocating for funding. In the borough president's office, Lee has provided breakdowns of the city budget that show how much money is going to Queens senior centers, schools and neighborhoods compared to other parts of the city. Changing the way those breakdowns look is part of the reason he decided to launch a campaign this year for the City Council's 19th District in northeast Queens.
Often, good policy decisions don't result in immediate gratification, Lee says. Systemic change takes time and can feel bureaucratic and unsexy – and for him, that's one of the challenges of this political moment. "A lot of policy issues require years of policymaking in order to solve the problem at hand," he says. "A lot of systemic issues that we are seeing right now are kind of issues that have gone unfixed or unresolved because the long-term kind of policymaking was never really put into place."
Tristan A. Massalay-Ellis
Director of Intergovernmental Affairs, New York City Comptroller Scott Stringer's Office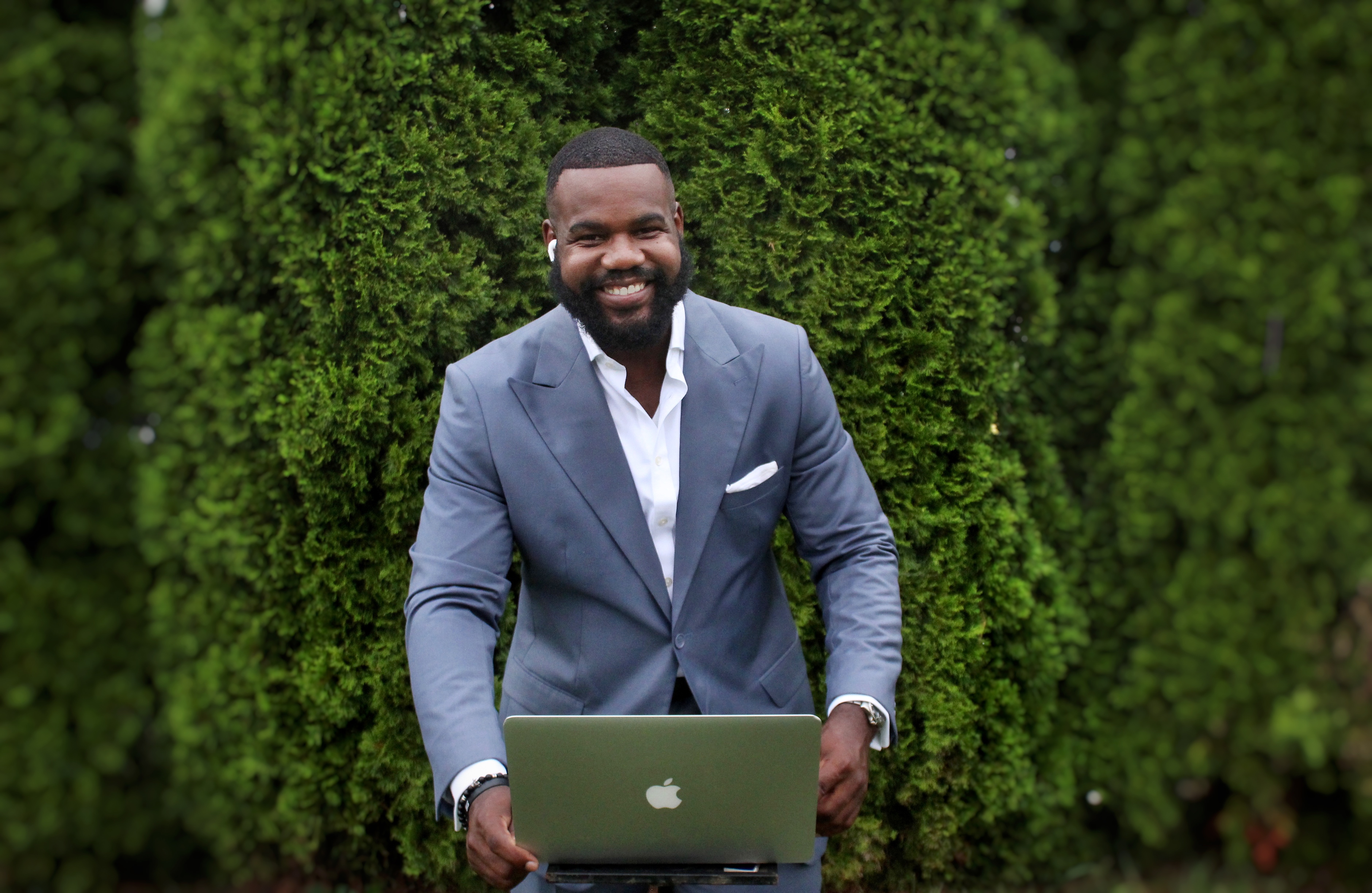 Tristan A. Massalay-Ellis was a junior in college at SUNY Cobleskill when he realized being captain of the baseball team would do little to help him get a job if he didn't go pro. And his resume was thin otherwise. After attending his first student government meeting, he decided, "like all the young progressives in New York City are doing now, I'm just going to run." Massalay-Ellis served as student body president his senior year and caught the government bug.
After college, he interned for then-City Council Member Julissa Ferreras-Copeland. "She taught me this really cool thing of, unless you're in midtown Manhattan, no one from City Hall … gives a damn about what's going on," Massalay-Ellis says. "If you want to get something done, get out there and drag them out there with you."
Massalay-Ellis said his background helped prepare him for his current role with the comptroller, which he describes as "find(ing) out what the fuck everybody's doing." But he has never felt the urge to run for office again like he did in college. Instead, he aspires to expand the reach of his civics mentorship of young minority kids in low-income neighborhoods. "I was in Harlem, and these kids couldn't identify the governor, they couldn't identify the mayor – and these are middle school kids," Massalay-Ellis says, adding that those are the kinds of people politicians don't engage with. "But if you know who they are, you can hold them accountable, (and) those services are going to be rendered."
Maryam Mohammed Miller
Manager of Government Relations, Planned Parenthood of Greater New York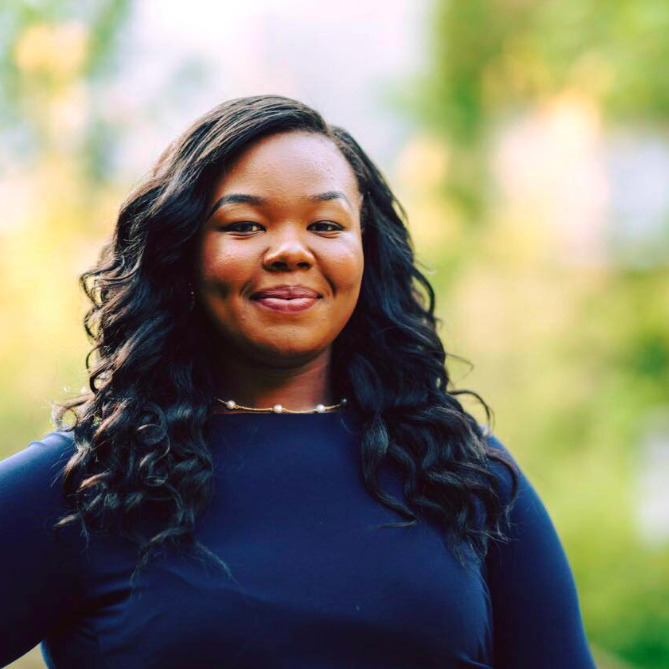 When Maryam Mohammed Miller was growing up in the Bronx, her parents, who immigrated to New York from Nigeria and Ghana, expected that she would eventually become a doctor. So did she. The first-generation college student enrolled in a biology program, but as she began volunteering in the African immigrant community in the Bronx, she realized her passions lay in advocacy for Black women and their work.
At Planned Parenthood of Greater New York, Mohammed Miller worked on policies protecting birth control access and the passage of the 2019 Reproductive Health Act, which expanded abortion rights in the state. She is passionate about ensuring that health care services are not only available to everyone in New York City, but that they are available in culturally relevant ways. "If people don't feel comfortable being in those spaces, they're not going to go to those spaces, and they're not going to access the health care they need," she says. "Even if they do engage in the health care system, there's the issue of implicit bias." In 2019, she organized a conference for Black women through the Bronx-based Black Feminist Project, founded by Tanya Fields. The program was aimed at opening up a dialogue about the city's public benefits system, and how it could better serve Black women and their families.
Reflecting on her career now, Mohammed Miller says it's likely she has been able to do more to advance public health than if she had become a doctor. "Being on this side … I can talk about the structural changes."
Bitta Mostofi
Commissioner, New York City Mayor's Office of Immigrant Affairs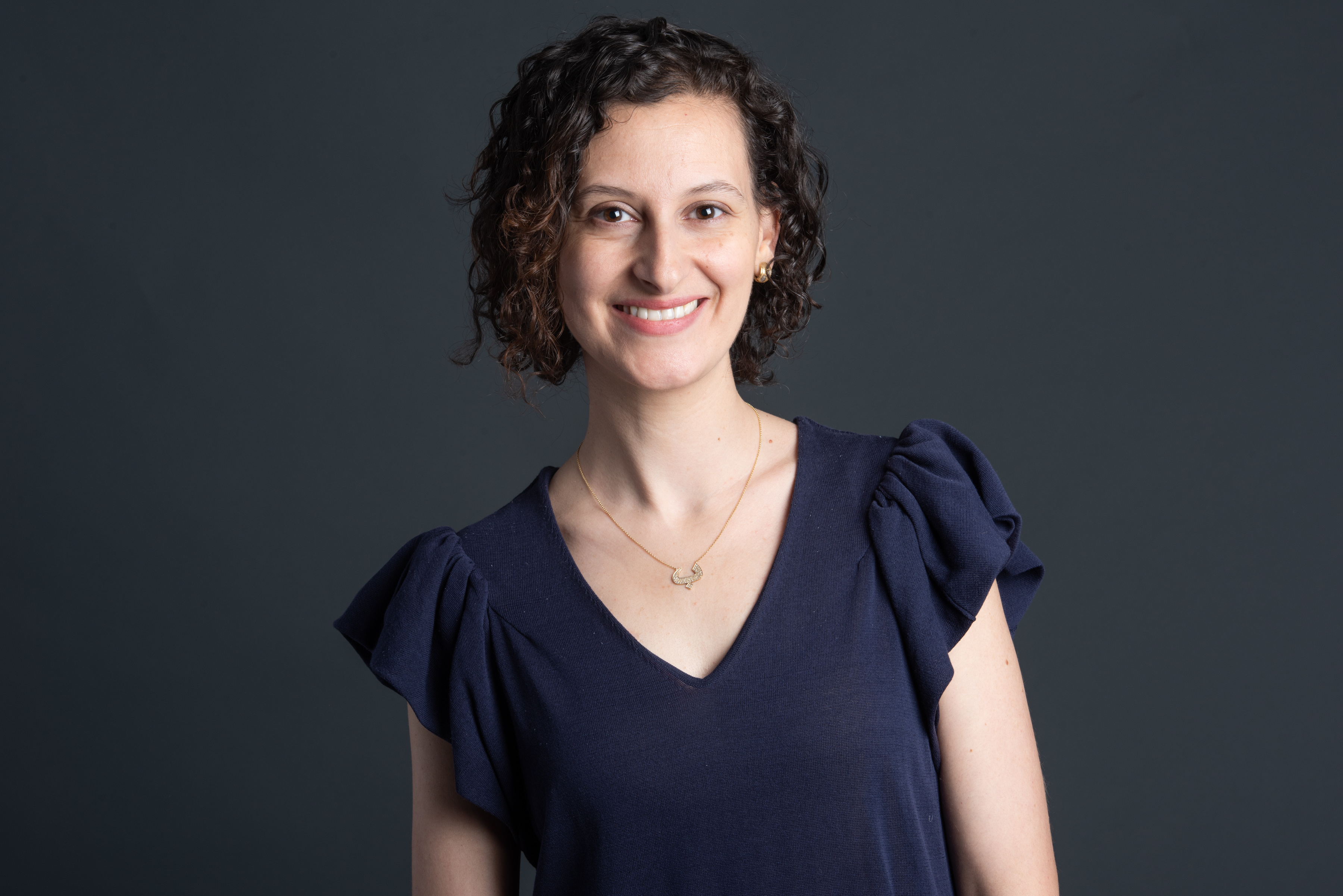 Immigrants have faced many challenges since President Donald Trump took office – and the COVID-19 pandemic has only made things worse. Though immigration policy is largely set by the federal government, New York City Immigrant Affairs Commissioner Bitta Mostofi's goal is to prioritize the needs of immigrants at the local level. "The pandemic, for us, underscored why so much of what we've been doing to push back against federal policies and to pivot the way we approach working with communities was important," she says. 
Her priorities since March include litigation against the public charge rule, which penalizes residents seeking permanent residency status if they receive certain public benefits. And as the city addresses hunger and other needs arising from the pandemic, Mostofi works to ensure programs are open and accessible to all New Yorkers – regardless of immigration status.
As the daughter of Iranian immigrants, Mostofi's work is personal. Much of her career was spent focusing on immigration and human rights. She went to Iraq to protest the war before going on to study immigration law. Before joining the Mayor's Office of Immigrant Affairs in 2018, she represented immigrant crime victims, asylees and families at the nonprofit Safe Horizon.
Mostofi is proud to see that immigrant New Yorkers retain trust in local institutions despite their suspicion of the Trump administration. "Once you erode that trust, we lose the ability to do what we want to do," she says. "We can't reduce the health equity gap, we can't address the social disparities."
Corey J. Muirhead
Executive Vice President, Logan Bus Company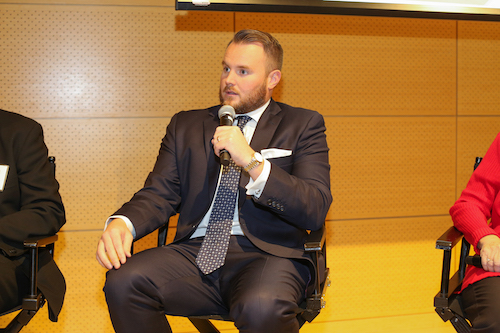 Corey Muirhead started working for the Logan Bus Company Inc. during summers off while studying at Marist College. After graduating in 2011, he was offered a full-time job and spent the next three years learning the various facets of the industry, from finance and procurement to maintenance and collective bargaining. "If you don't understand what you're spending in maintenance, then you don't understand your true cost," Muirhead says. "What I really enjoyed about the early years was that I was constantly challenged."
The late nights and hard work paid off, as Muirhead learned the ins and outs of the family-owned company, which was founded in 1979 and is New York City's largest school bus provider. He worked his way up to executive vice president, a role he has held since January 2019. As the city navigated the reopening of public schools amid a global pandemic, Muirhead – who oversees more than 2,000 buses in the city and on Long Island that transport 30,000 to 40,000 children daily – coordinated with the Department of Education and recommended safety measures such as staggered seating and mandatory masks. 
"Something that I'm extremely proud of in my career is I've bridged the gap between the private companies and government relations," says Muirhead, who also is president of the New York School Bus Contractors Association. "You have to have these relationships. You have to be able to speak on behalf of your company – because who's going to know it better than you?"
Bill Murray
New York City Director of Government Relations, American Council of Engineering Companies of New York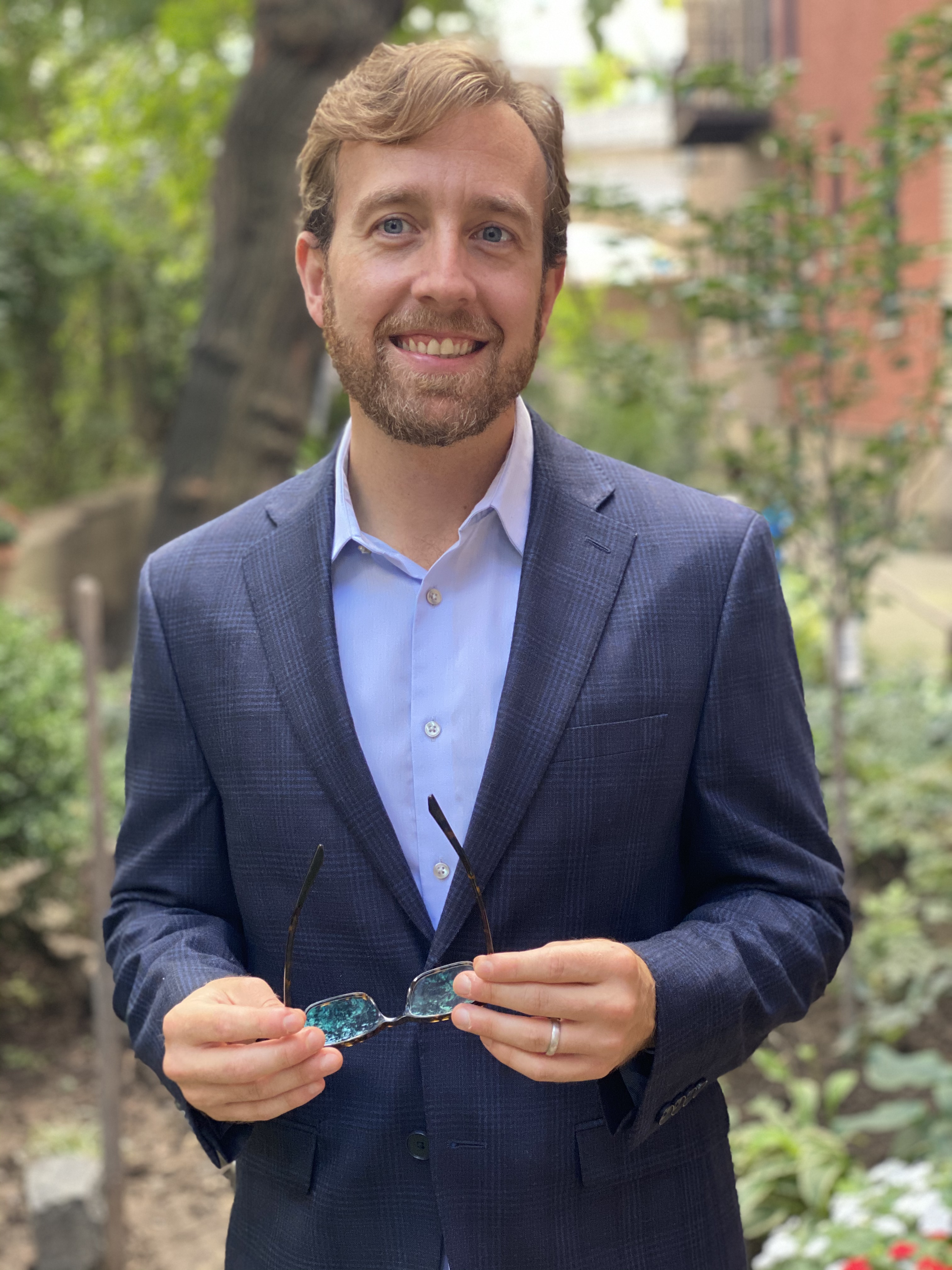 In high school, Bill Murray considered a future in professional ice hockey. But he decided to pursue environmental science instead, thinking he might end up working in academia or renewable energy. Then, he learned that James Gennaro, the New York City Council member representing his Jamaica, Queens, neighborhood, was chair of the council's environmental committee. "I took that as the universe showing me a path here," Murray recalls. "I took an internship in his office, and it kind of was my first step toward government."
Murray, who went on to spend several years in the City Council working on legislation and policy related to the environment, says he enjoyed working in "the realm of ideas and concepts." But ultimately, he was more interested in seeing those ideas implemented. 
"The reason I transitioned into the engineering world is because it's sort of where the rubber meets the road," he says of his role at ACEC, an organization representing 300 engineering and affiliate firms. "Engineering is about using creative ideas, using science and finding practical solutions to things."
Last year, Murray worked on Local Law 97, which is designed to reduce carbon emissions from city buildings. Lately, members of his organization have been busy advising their clients on safety measures to prevent the transmission of COVID-19 and working with the city School Construction Authority, assessing the ventilation systems for 1,500 schools. "I'm trying to strengthen the voice of the engineering community in the public policy process," he says.
Matthew Orama 
Deputy Director for Government Affairs, Columbia University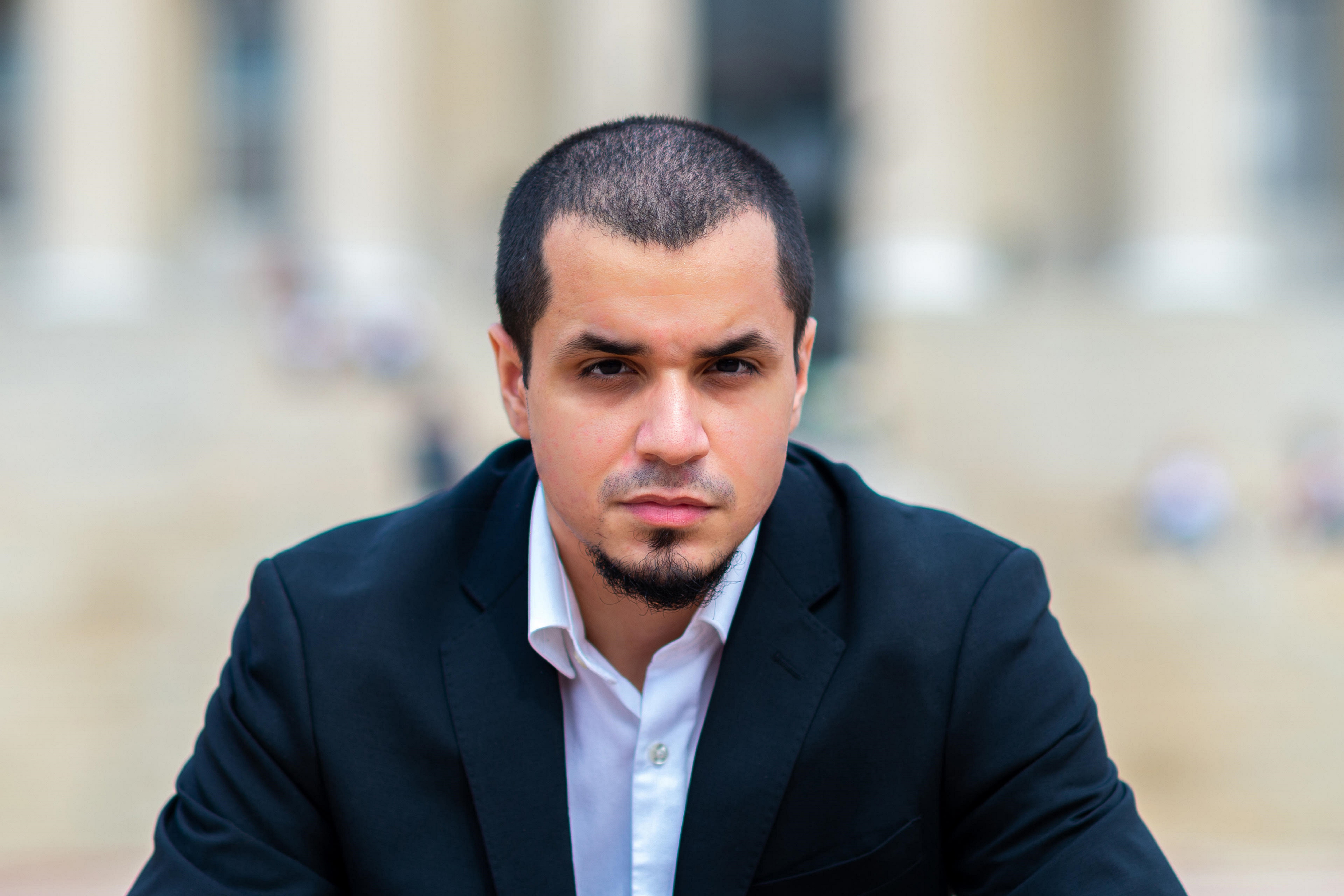 "I remember telling my mom I don't want to do politics – why would I want to do politics?" Matthew Orama recalls. Yet at the age of 18, the East Harlem native got his start in government, interning with the office of then-City Council Member Melissa Mark-Viverito. At the time, Orama's interests lay in civil engineering, but at the urging of his mother, a community nonprofit leader, Orama applied for the city's Summer Youth Employment Program and eventually landed in Mark-Viverito's office.
After his internship, Orama studied sociology at Ithaca College. When he graduated in 2014, Mark-Viverito had been elevated to council speaker. Orama returned to her team as an intern again, which quickly led to a full-time position as a special projects manager. During this time, Orama completed the master of urban planning program at Hunter College. 
When Mark-Viverito's term as council speaker ended, Orama spent two months as a financial analyst at the Metropolitan Transportation Authority before moving into a district manager position at Manhattan Community Board 8. In September of 2019, Orama joined Columbia University as its assistant director of government affairs, managing the university's relationships with city and state officials. 
In January, he helped secure $1.5 million in funding for small business development centers throughout the state, which has also benefited Columbia's own small business development center. "I do think that wealthier and more powerful institutions do have an obligation," Orama says, "to help their local community and to add their voice to real community issues."
Jimmy Rivera
Vice President, Stonewall Democratic Club of New York City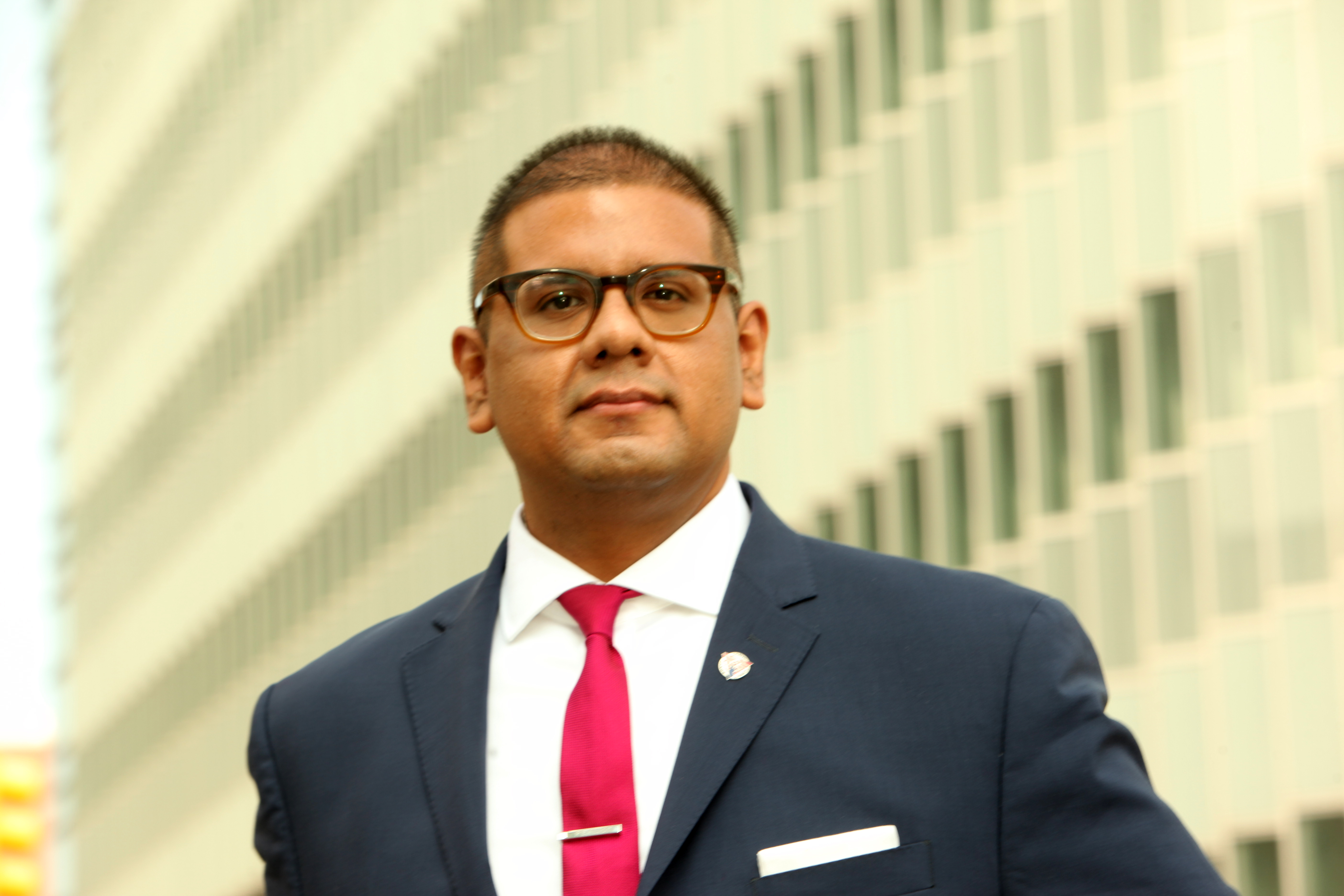 Jimmy Rivera has been organizing with the Stonewall Democratic Club of New York City since 2015 and is now in his second term as vice president of the venerable political organization. In addition to working to protect the rights of LGBTQ New Yorkers, the group is organizing for Joe Biden's presidential campaign, pushing for the repeal of the so-called Walking While Trans law in the state Legislature and advocating for more funding for housing for LGBTQ youth and seniors. 
This spring, after his mother died of COVID-19, Rivera explicitly came out to his father and his two brothers. "It was unplanned," he recalls. "It was just like that. I said, 'I'm gay.' And so they said, 'We're proud of you no matter what. We all knew you were, we just wanted you to come out.'" In June, his brother helped him to celebrate a socially distant Pride Month with rainbow decorations.
The Bronx native was the first in his family to graduate from high school, then college. A board member on the Bronx Community Board 4, he says he has worked on enough campaigns to gain the title of "canvassing royalty." Rivera's parents, both born in Tulcingo del Valle, Mexico, crossed the border to raise their family in the United States. Rivera wishes to dedicate his recognition on this list to his mother, Obdulia "Luli" Rivera Flores, who died of COVID-19 on April 4. She often used a Mexican saying: "Sigue adelante, y no hagas pendejadas," which Rivera translates as, "Keep moving forward, and don't fuck it up."
Najay F. Roache
Director of State Government Affairs, Charter Communications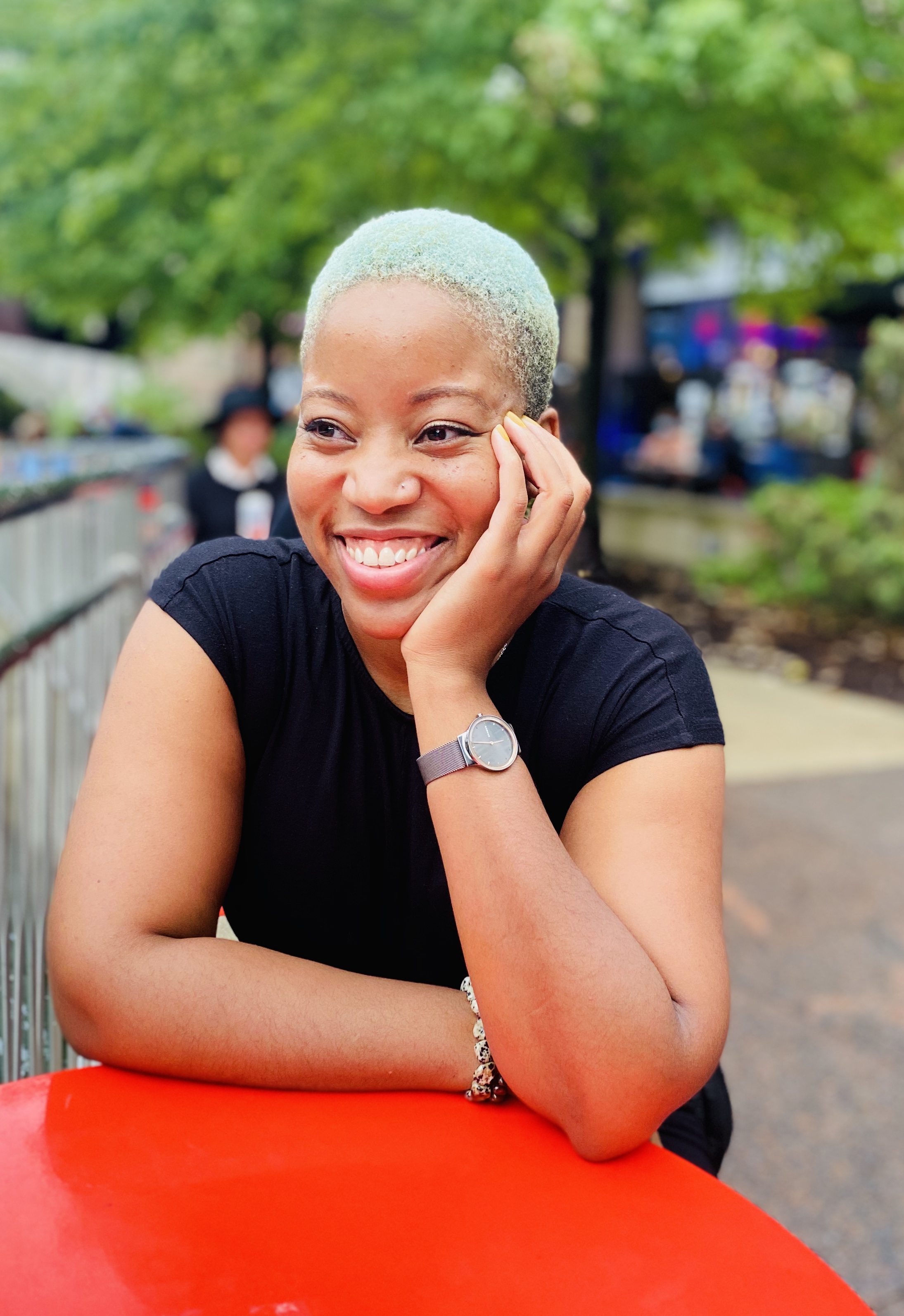 Najay Roache says her career in the Assembly – which began soon after graduating college, following a brief stint working in New York City's banking industry – brought everything "full circle."
Roache was at the Assembly for about 10 years, including as deputy press secretary and speechwriter to Assembly Speaker Carl Heastie. She says she learned a great deal from watching the work of representatives from districts like the one where she grew up, in Canarsie, Brooklyn.
"It really kind of opened my eyes to how nothing happens in a vacuum," she says. "If you only have $100 to spend, and you have to pick your priorities and where each of those dollars go, there are benefits and consequences to each of those decisions." 
Roache wanted to delve more deeply into the finance side of government. She moved back to the city and took a job at the Mayor's Office of Management and Budget. After about a year in that role – and having spent over a decade working in public policy in New York – Roache wanted to explore the regulatory and compliance aspect of government work. So in January, she took a job with Charter. 
"Whenever the state passes a law, or whenever a local government has a law or regulation in place, I work with the various parts of the business to implement those required changes," she says. "I learn something new every day, and it's been a fascinating ride so far."
Shawnta Salazar
Senior Vice President of Residential and Housing Programs, Heartshare St. Vincent's Services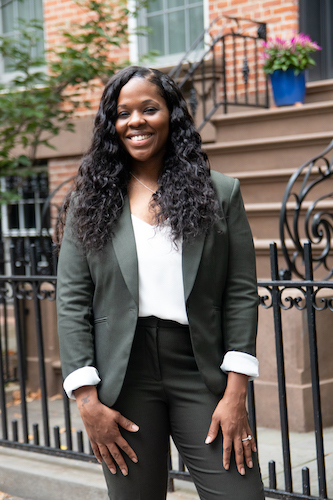 Shawnta Salazar oversees a network of group homes for youth, homeless shelters and supportive housing residences that provide various services to at least 300 people on any given day. She says the most challenging aspect of her job is leaving it behind when she goes home.
"You can't control, you know, individuals' destiny. You could certainly provide support and hope to foster and nurture their goals, but it doesn't always turn out the way we want it to," she says of her work at Heartshare St. Vincent's Services. "Every day, I'm thinking about, like, how can we improve?"
Salazar, who has worked at the social services organization for the last six years, found a passion for helping others when she was 12 years old and started working at a Bronx-based after-school program that helped young people develop conflict resolution skills. "I always knew I wanted to help people – I wanted to support disenfranchised individuals," she says. 
A longtime fitness aficionado who recently launched her own fitness company and who provides free online fitness classes to her colleagues, Salazar says she has seen firsthand that racial minorities are disproportionately affected by heart disease and diabetes, and wants to do her part to help people improve their health.
These days, Salazar's motivation comes from her 3-month-old son, Kaizer. "I just thought about him being a young African American man growing up in the world we live in," she says. "He's definitely a motivation for me to continue to fight and do this work."
Shea Savaria
Principal, Kivvit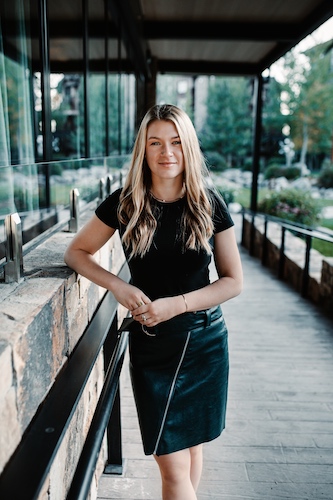 After growing up in New Jersey and completing her freshman year of college at New York University, Shea Savaria decided to step outside of her comfort zone, transferring to the College of Charleston in South Carolina during her sophomore year. She selected the school specifically for its partnership with the Instituto de Filosofía in Havana, Cuba, where she later spent several months studying Cuban politics, art and culture, and doing field research on sustainable urban farming.
"It just really opened my eyes, how much politics really touches every aspect of our lives, as an outsider in this place that was a highly planned economy," Savaria says. "And then coming home, (having had) the experience, I realized that's not uniquely Cuban. It's everywhere."
Savaria says her immersive experience in Cuba gave her a deeper appreciation of how politics impacts aspects of our daily lives in ways we rarely consider – and she still draws from these lessons in her strategic communications and brand development work at Kivvit. In 2017, she led digital strategy on a campaign for a piece of construction safety legislation in response to a number of worker deaths in the city. Lately, Savaria has been focusing on digital advertising in higher education and co-authored a report analyzing how more than 400 schools adjusted their Facebook advertising strategy – increasing messaging around affordability, for instance – in response to the coronavirus pandemic.
"I like the variety of work," she says. "No day is the same, and no approach to achieving a certain goal is the same."
Amanda Septimo 
Democratic Nominee, 84th Assembly District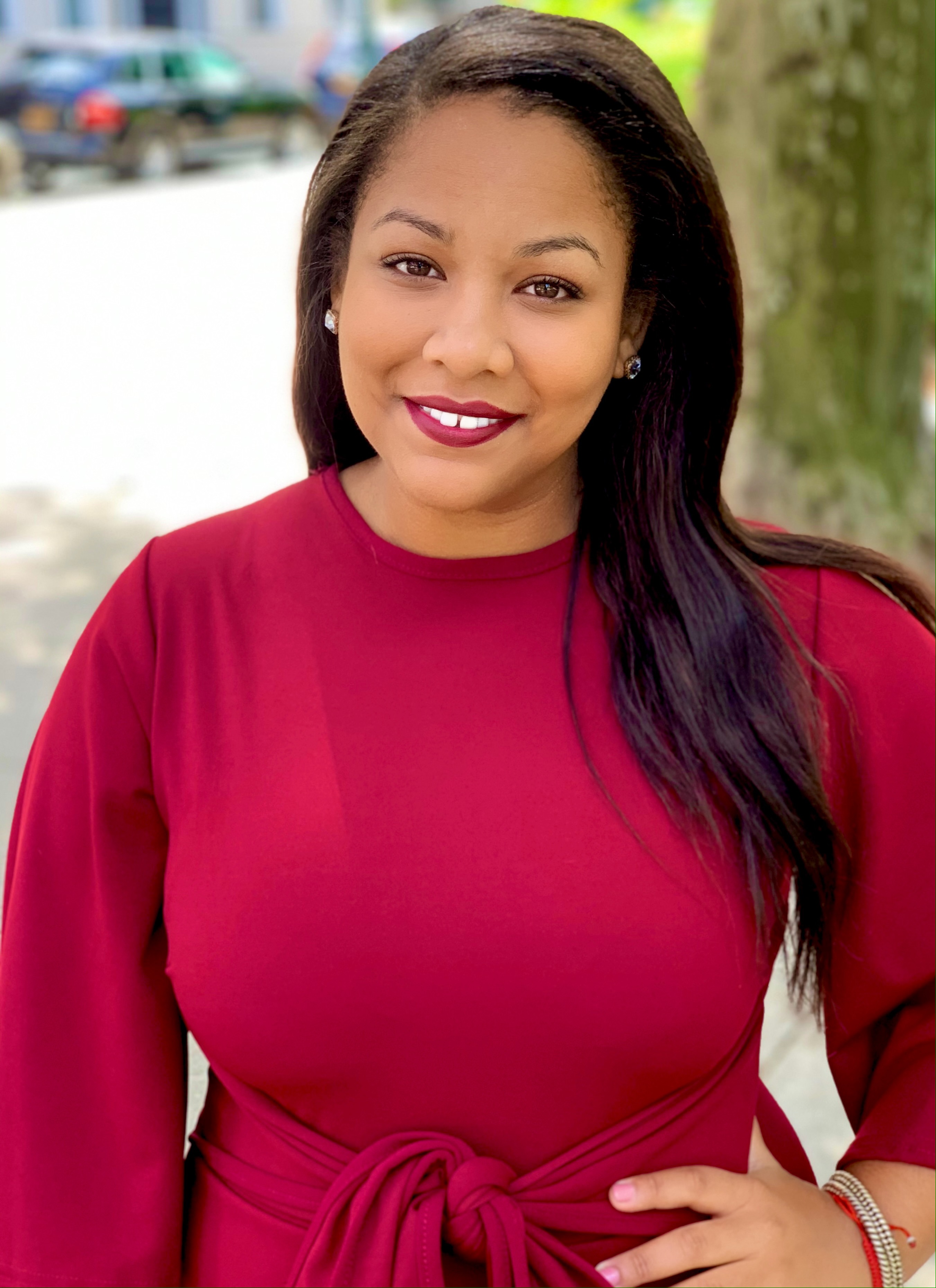 Earlier this year, Assembly candidate Amanda Septimo filed a lawsuit accusing the incumbent, Carmen Arroyo, of petition fraud – and ultimately got the 17-year lawmaker removed from the Democratic primary ballot. Now Septimo – who garnered endorsements from the Working Families Party, 1199SEIU, Teamsters, and Run For Something – is set to win in her heavily Democratic district in November. 
It's a turnaround two years after she lost a bid for the same seat in 2018. "That was devastating, but, you know, you've got to take your lessons in stride," Septimo says. 
Before running for office, the Bronx native joined The Point Community Development Corporation's teen activist program in high school, interned with Rep. José E. Serrano's office and enrolled at Vanderbilt University. After completing her bachelor's degree, she continued to work for Serrano's office for four years, during which time she held the positions of community liaison and district director. Later on, Septimo worked for the Council of School Supervisors and Administrators. 
Since her initial primary challenge, Septimo has worked for The Point Community Development Corporation and the New York State Nurses Association. 
As she prepares to take on her new role in Albany, Septimo has advocated for free public transportation for city residents and for more economic opportunities for her community. 
"The goal is really to just get to the work, to do the work that I've been fighting to do for years now," Septimo says. 
Denis Serdiouk 
Director, KPMG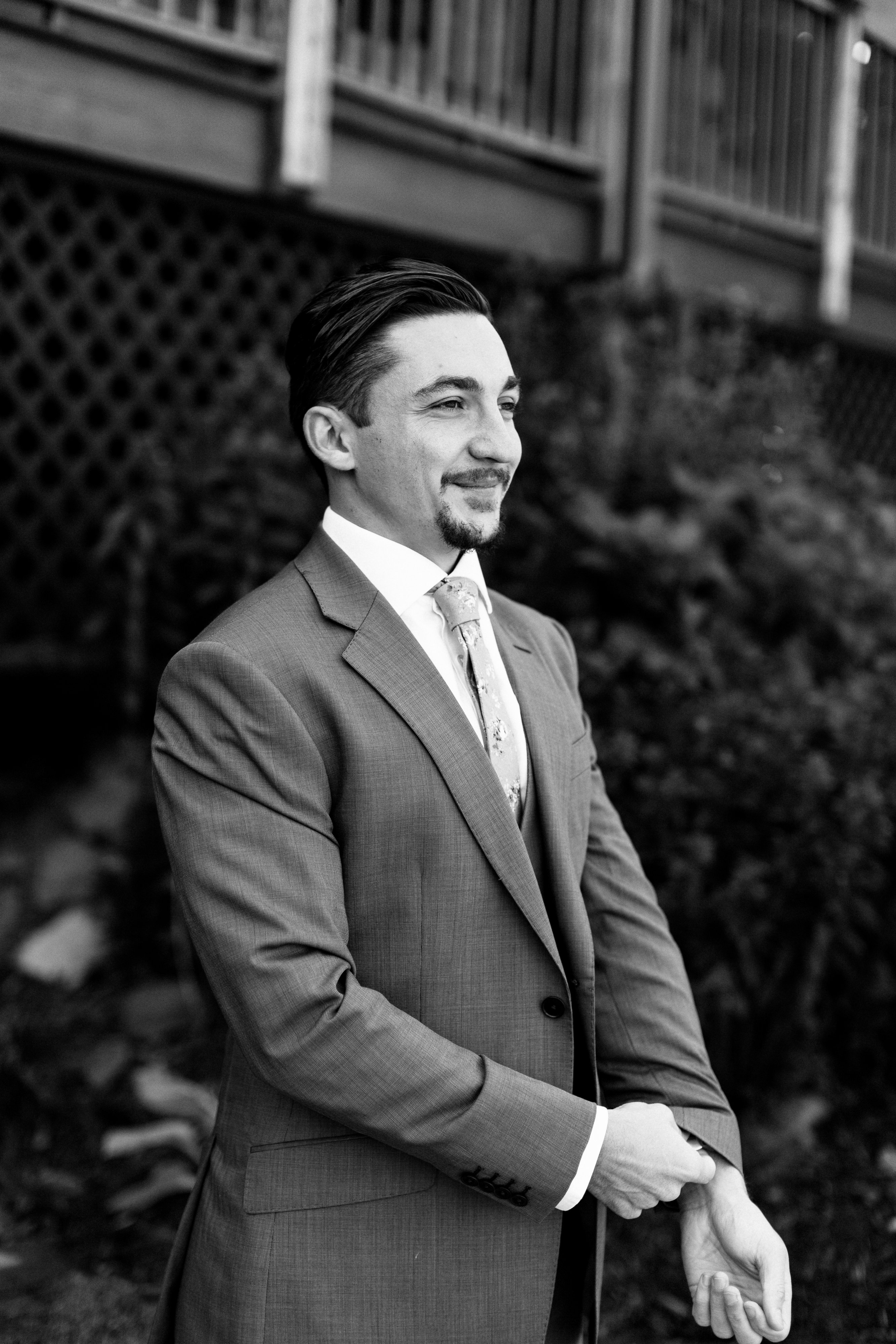 Over the past two and a half years, Denis Serdiouk's primary focus at KPMG, the global accounting firm, has been working with the New York City Administration for Children's Services on the implementation of the Raise the Age law, which was one of the most significant juvenile criminal justice reforms in recent memory.
As a director in the firm's state and local government solutions practice, he says juvenile justice in the city is a "24/7 operation."
Serdiouk was born in the Soviet Union, and he immigrated to New York City as a child with his mother in order to build a new life. Growing up in the city, Serdiouk attended Brooklyn Technical High School and earned his bachelor's degree and master's degree from the University at Albany. Later, Serdiouk worked as a legislative director for various state senators and state Senate committees, mostly focusing on criminal codes and social services. He began working at KPMG in 2012 and has worked his way up in the organization.
"Government and work in the public interest is kind of the direction that my whole life has been heading so far, so whatever the best opportunity to help advance the public good there is, that's where I would gravitate towards – and KPMG has very fortunately offered me a lot of those opportunities in my career to date," he says.
Throughout his time at KPMG, Serdiouk has worked on various projects, including creating an access portal for people to apply for government benefits, along with his juvenile justice work.
Emil Skandul
Principal and Founder, Capitol Foundry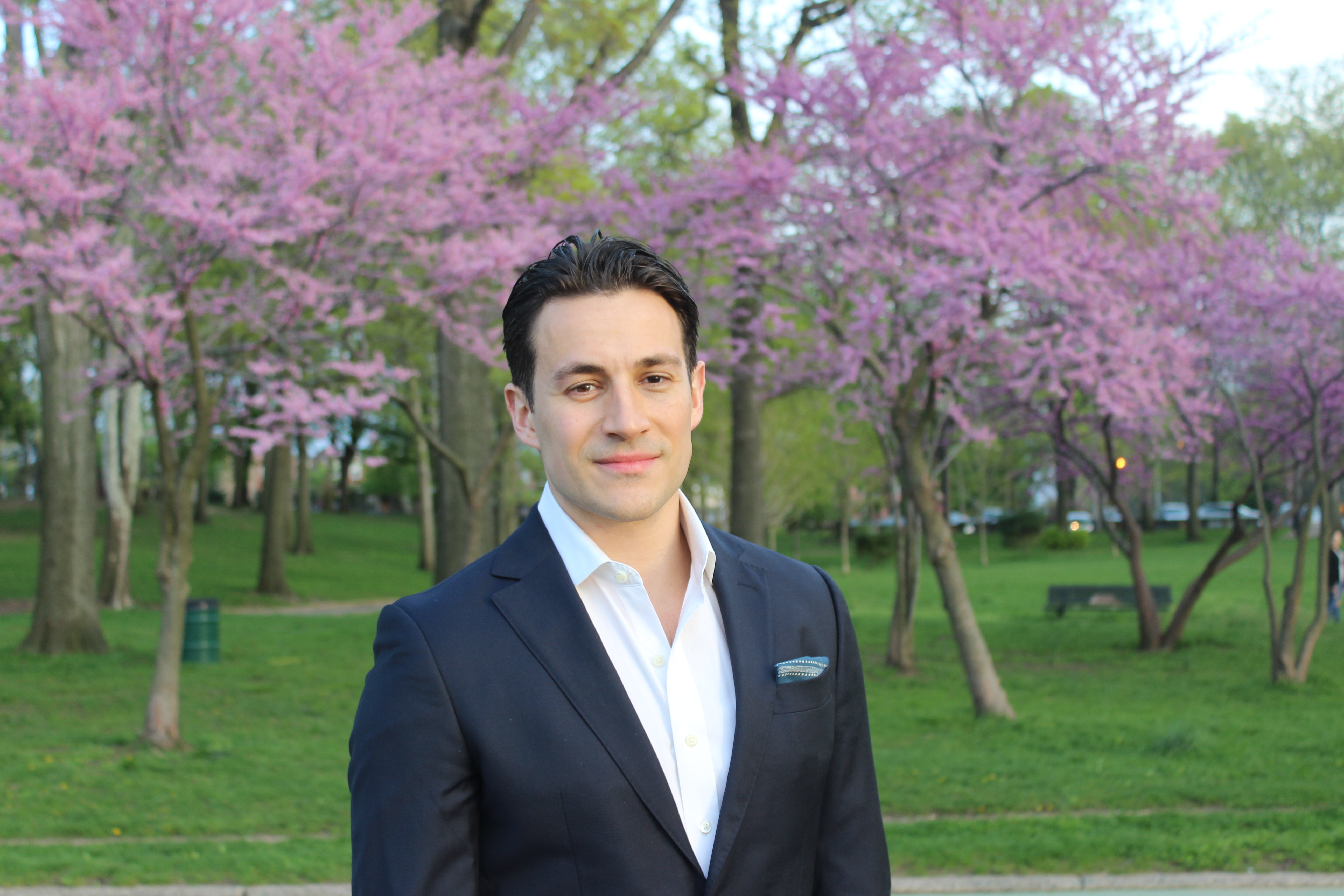 Emil Skandul has written countless op-eds on economic development in New York City, but when he published his first opinion piece in the Daily News, he didn't get permission from his boss, then-City Council Member James Sanders Jr. 
Skandul, a Queens native, had been working on economic development in the Rockaways with Sanders and helped to launch Coalition for Queens, a nonprofit advocating to make Queens a tech hub. "I was just so driven to advocate for Queens that I was like, 'To hell with it, I'm going to get this published and draw attention to this opportunity, and I'll deal with the consequences afterward,'" Skandul recalls. "(Sanders) was really upset, but I think he realized in the end that I was fighting for the same things that he was fighting for."
Since then, Skandul hasn't stopped advocating for Queens and the city. In 2012, Skandul started his own firm, Capitol Foundry, which builds applications and other digital products for startups and large companies. 
But Skandul's finger is still on the pulse of New York politics and the tech ecosystem. As an example, he correctly predicted in 2017 that Amazon would choose Long Island City as its second headquarters. Skandul continues to advocate for government's embrace of technology, and for the tech sector as a driver of economic development. "I think the root cause of many of society's issues – whether it's housing, crime, poverty – those are economic problems," he says. "And we can address those issues by providing economic opportunity for people."
Veronica Georgina Smith
Vice President, Ichor Strategies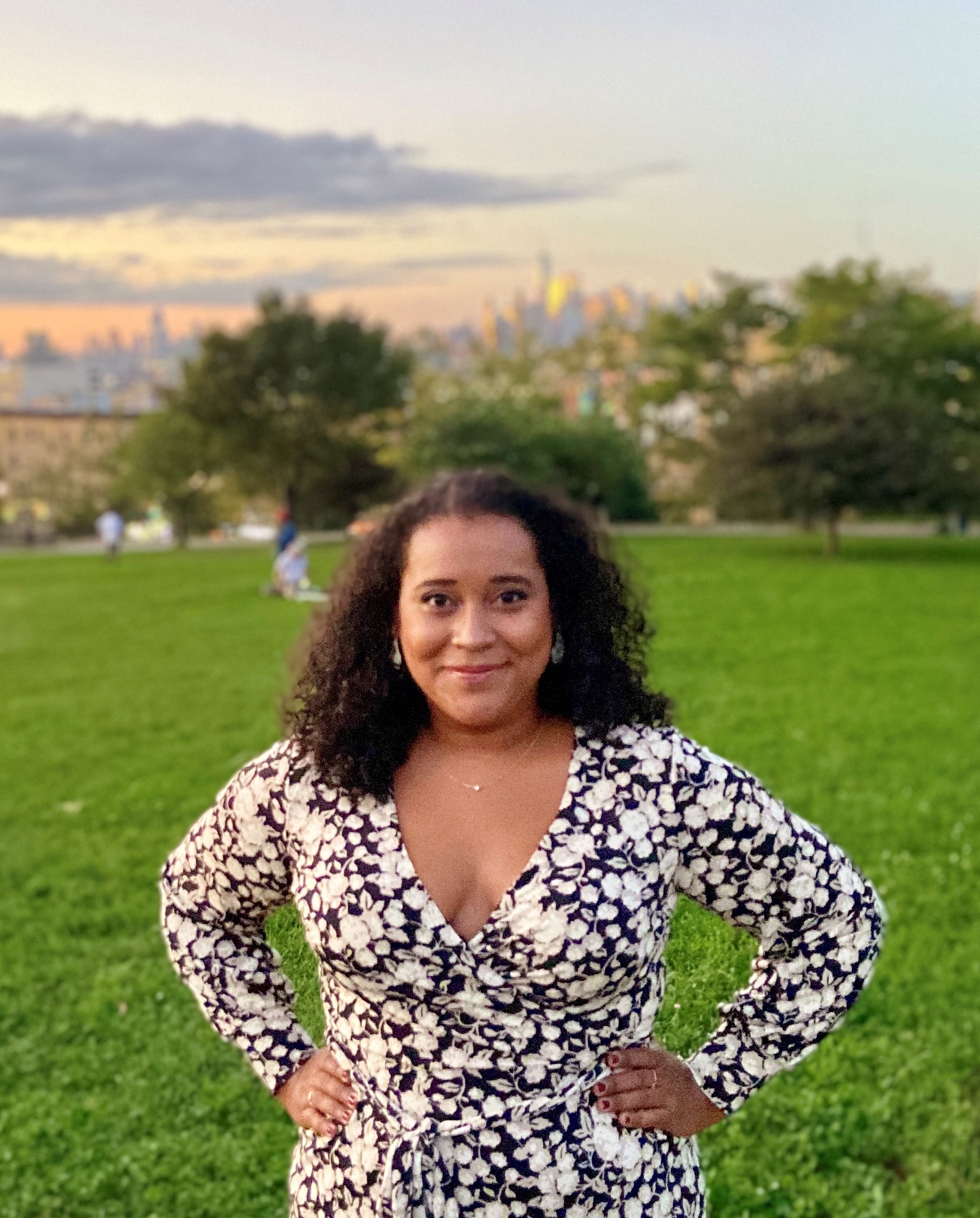 While earning her master's degree in international affairs, management and urban policy at The New School, Veronica Georgina Smith focused her studies on cities and social justice by delving deeply into the history behind New York City's infrastructure and transportations systems. She learned that some of the city's highways, built in the 1950s and '60s to serve as connectors, ended up cutting off access for residents of some neighborhoods. 
"I was very interested to kind of understand how those systems came to be. Who are the power players?" Smith says. "I think, to me, transportation is the key to economic mobility. If you can't take your kid to school, if you have to walk an hour to get groceries or to employment, that's going to make your life that much more difficult."
Smith's interest in the interaction between transportation and social justice led to a job at the Port Authority of New York & New Jersey, where she spent almost six years serving as government and community relations liaison on a few high-profile projects, including the George Washington Bridge Bus Station Redevelopment Project. In her current role handling external affairs at the research and advisory firm Ichor Strategies, where she started in March, Smith works to build relationships between her company's clients – in industries ranging from transportation to telecommunications – and neighboring communities.
"We want to make sure companies and businesses take into account what the community feels regarding their product, their market," she says.
Maxwell L. Sokol 
Supervising Planner, WSP USA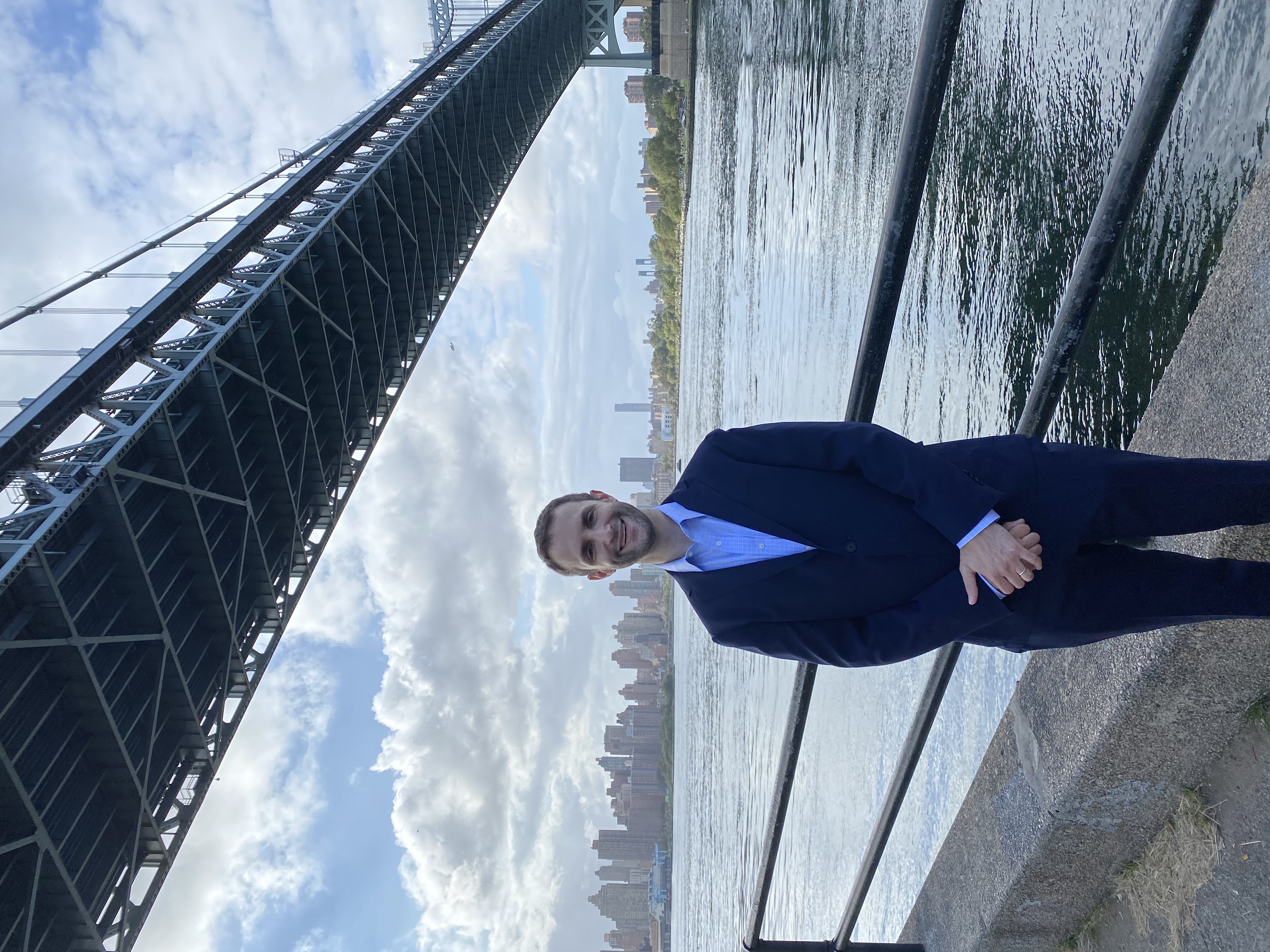 Maxwell Sokol's interest in urban planning can be traced back to a course in transportation and land use planning he took while studying abroad in Australia. Throughout the course, he says, the U.S. was an example of what not to do, due to its shift towards the highway system and away from transit-oriented development. Believing New York City to be the exception to this assertion, Sokol's interest in urban planning was ignited. 
After studying anthropology and economics at Brown University, he received his master's degree in urban planning at Columbia University and was awarded a September 11 Memorial Fellowship to work at the New York Metropolitan Transportation Council.
After graduate school, Sokol completed regional planning for Nassau County, and in 2012, he began working at WSP as a planner, rising over the past eight years to become a lead planner, winning the 2018 WSP USA's Rising Star Award. Projects Sokol is currently working on include the Utica Avenue Transit Improvement Study and the Nassau Hub Transit Initiative, for which he brainstorms solutions, carries out development and listens to the community. 
"If you plan for communities without the community that you are serving, you're doing a real disservice to the profession and, more important, to the community," says Sokol.
Also working as the president of the American Planning Association's New York Metro Chapter, Sokol has supported the chapter's nationally recognized diversity committee and focuses on maintaining partnerships with allied organizations. 
Jordan Stein 
Head of Public Policy, Rhino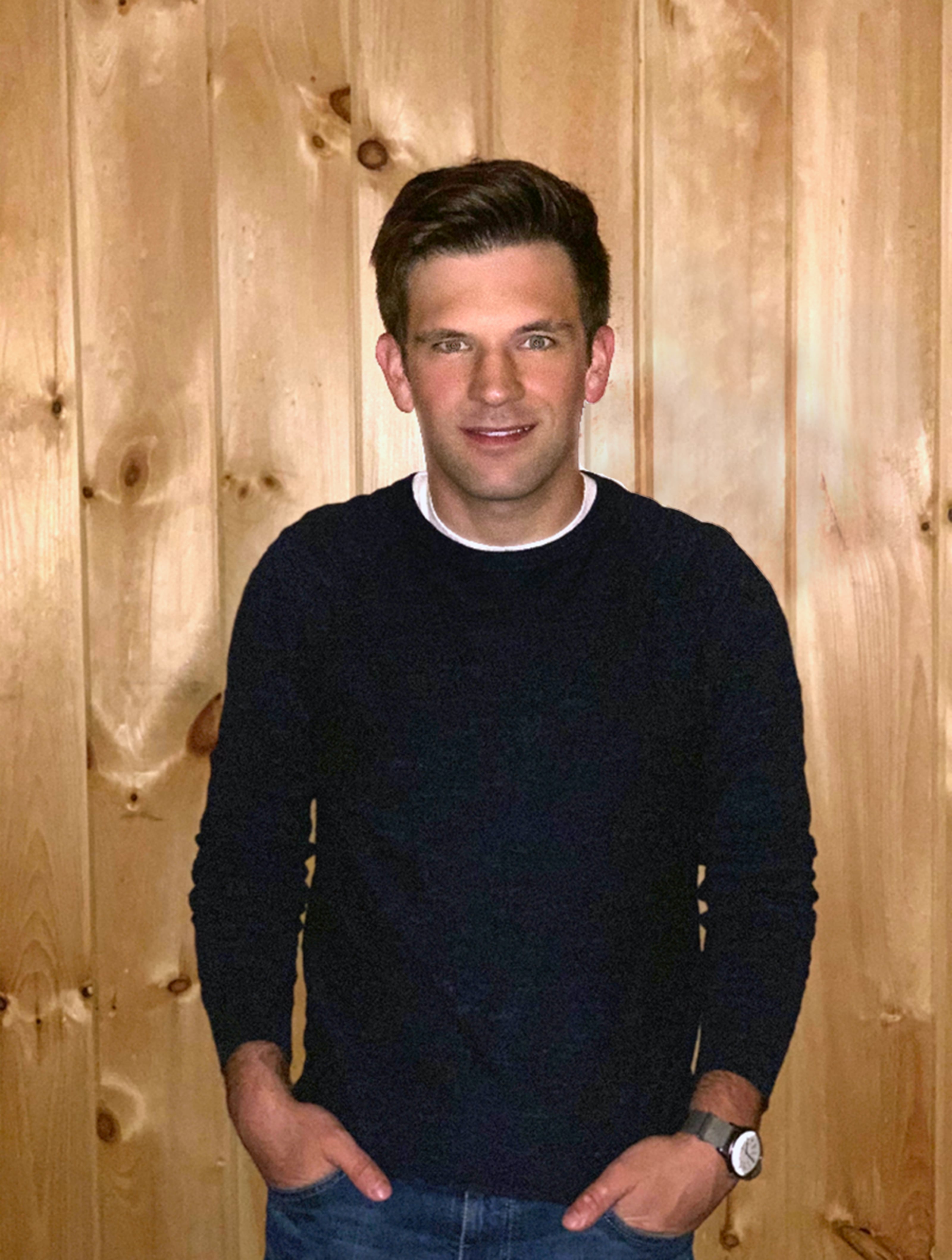 Having worked in both the public and private sectors, Jordan Stein says his passion lies in bridging the gap between the two. 
Before joining Rhino as its head of public policy last year, Stein began his career in politics through interning in then-New York City Council Speaker Christine Quinn's office – which he describes as a formative experience – while completing his undergraduate degree at Emory University. Today, Stein also serves on the Emory College Alumni Board. 
After graduating from college, Stein forged a connection with the Bloomberg administration and worked as a special assistant in the mayor's office. Following the end of Bloomberg's term, Stein followed him in his transition back into the private sector, managing Bloomberg's trips around the world to facilitate the growth of his business and philanthropic initiatives. 
In September 2019, Stein was hired as head of public policy at Rhino, a company that works to replace cash security deposits with low-cost insurance for renters. In the past year, Stein successfully led a campaign in Cincinnati, Ohio, to pass renter's choice legislation – the first of its kind in the country. More recently, Stein has been facilitating a series of virtual roundtables with elected officials across the country to understand how the pandemic is affecting constituents, where lawmakers are developing solutions and how Rhino can factor in. 
"Far too many people don't have access to stable affordable housing," he says, "and, if they do, far too many are on the brink."
Becky Stern 
Senior Associate, Pythia Public Affairs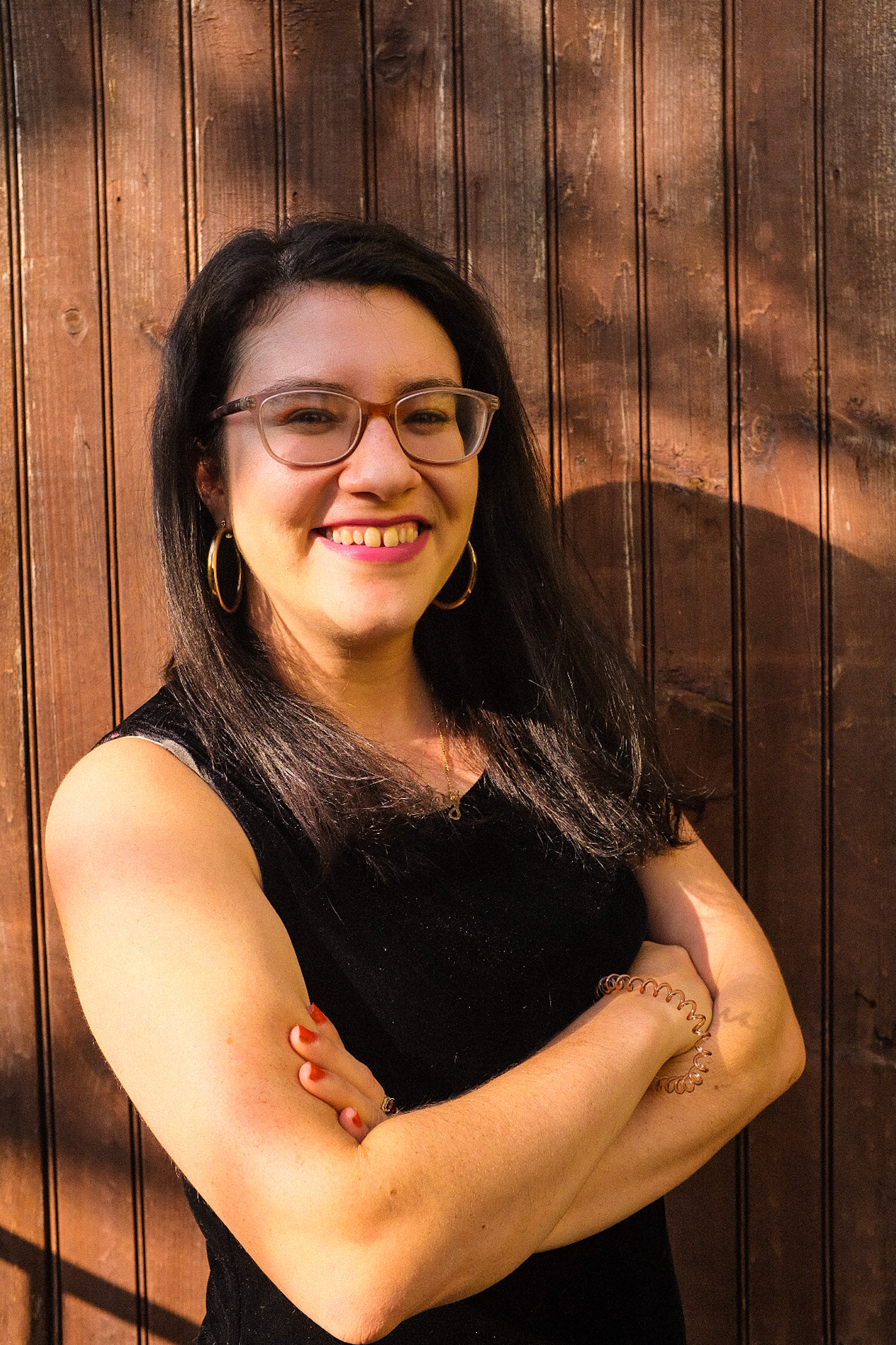 Becky Stern discovered her career path during a local government class at Skidmore College. She hasn't looked back since. "It made me realize that the real way to make actual changes is on the local level," she says. "I fell in love with local politics. I knew it was what I wanted to do." 
After interning at the Saratoga Springs mayor's office, the Upper West Side native returned to New York City to work for the City Council as constituent liaison and budget and district director for then-Council Member David Greenfield. She enjoyed having a direct impact on people's lives – for instance, helping a constituent access food stamps, or get a stop sign on their street. It's something she continues to do in her current role at Pythia.
"What I love about my job now, too, is that we're telling people's stories in order to change the world – or change New York," Stern says. She recently worked on the Child Victims Act, which was signed in 2019, extending the statute of limitations for child sexual abuse victims to file claims. She also worked on the successful campaign to bring ranked-choice voting to New York City. 
In her free time, Stern offers a lighthearted take on politics, music and television as co-host of "The B-Sides," described on Spotify as a podcast "for lefties who love pop music." The series' most recent episodes discussed the show "Glee," including some of its political storylines. 
Jessica Tamayo
Supervising Clinical Forensic Specialist, Safe Horizon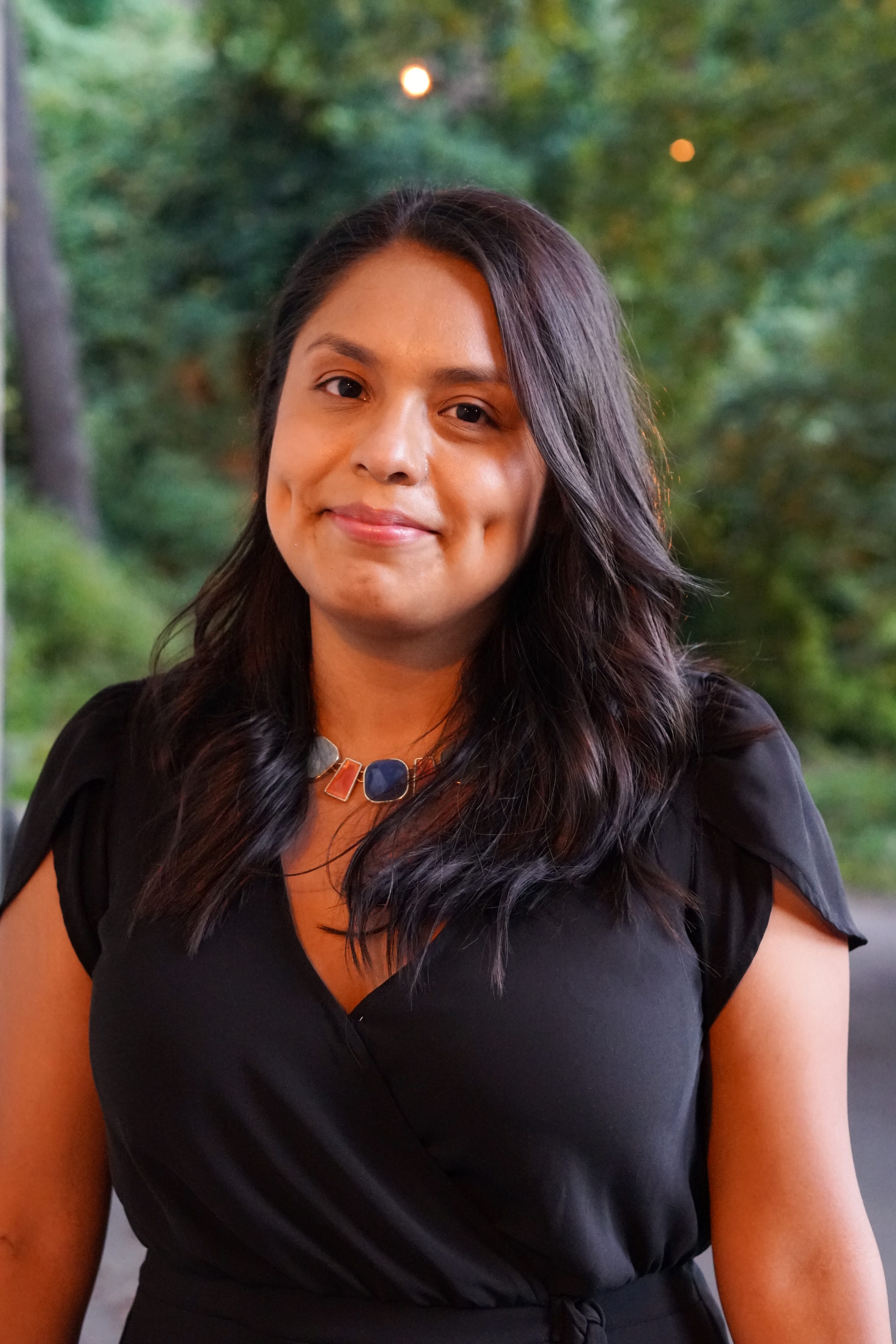 Jessica Tamayo often works alongside children and families during some of the most stressful times in their lives. As a supervising clinical forensic specialist at the nonprofit Safe Horizon, she focuses on helping survivors of child abuse find justice and heal from the trauma they experienced.
Her role involves holding forensic interviews, offering trauma-informed counseling and working with multiple city agencies, including the New York City Police Department and the New York City Administration for Children's Services. Throughout the process, she also serves as an advocate for families and children. This is particularly important for the families that she works with, who may not be proficient in English or are confused about navigating the legal system. Tamayo also guides youth and families who may not be able to pursue criminal charges against abusers.
"Although they want justice, they may not get it at that moment through the legal aspect," she says. "But they can get justice through their own healing process and taking control of their lives."
And seeing that recovery process motivates her work on a daily basis. "The most rewarding part of working at Safe Horizon and working with these families is being able to see that families are able to heal from the trauma that they faced and being able to hear the victims are doing much better," Tamayo says.
Outside of work, Tamayo spends plenty of time with her family, including her 7-year-old daughter, who sees her as a "superhero." She also unwinds with mindfulness walks and boxing.
Konstantine Tettonis
Senior Policy Analyst, Office of Government Affairs, New York University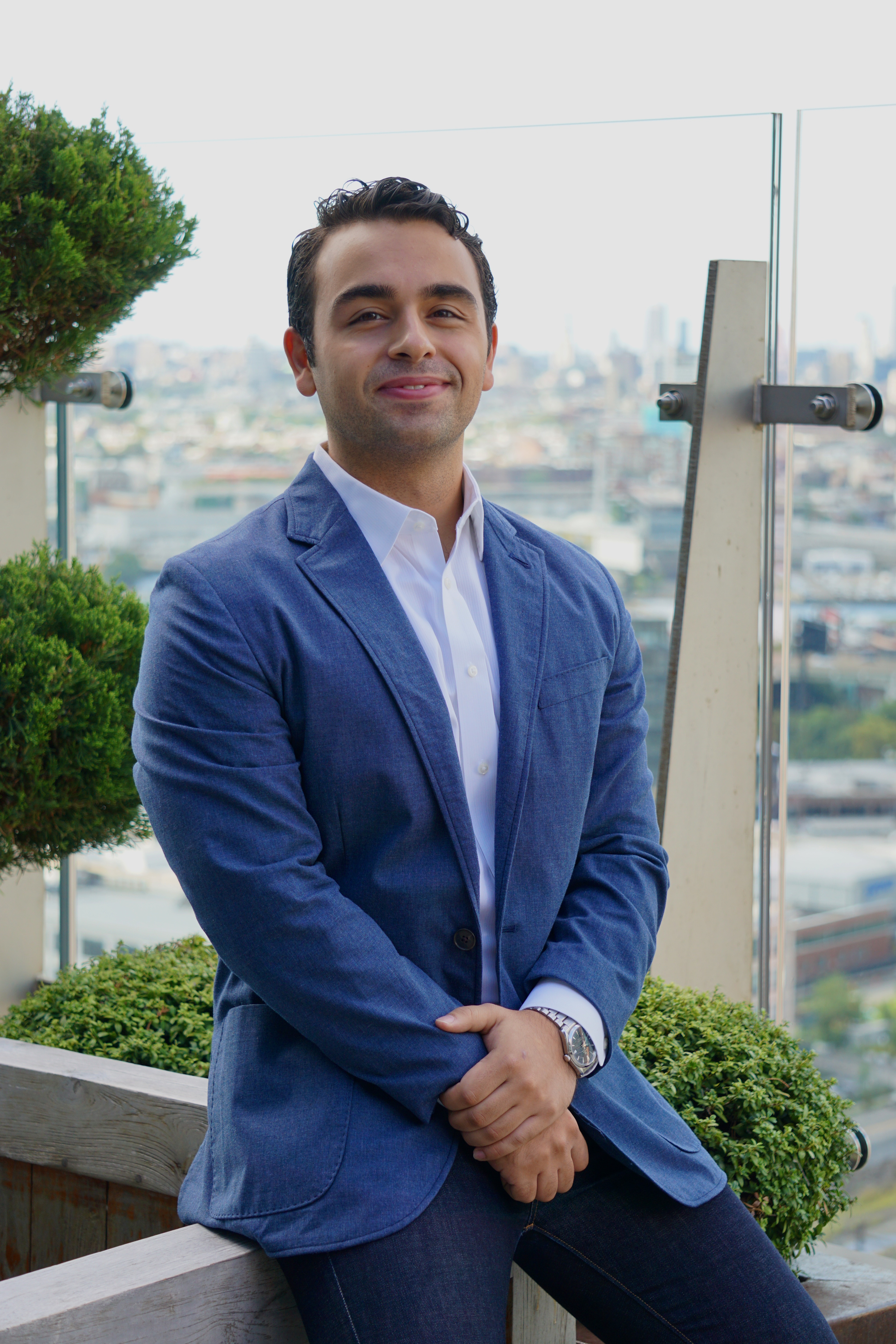 Growing up in Bay Ridge, Brooklyn, Konstantine Tettonis says he took New York City "a little bit for granted." But after enrolling at New York University and meeting students who had moved from across the world to live in the city, he began to see his hometown through a new lens. "I started feeling like I had a stake in the future of the city," Tettonis says.
This realization, plus the example set by his civil servant parents, inspired Tettonis to pursue a career in government. After college, he took a fellowship that placed him in the legislative and urban affairs section of the New York City Fire Department.
"I was thrust into this vast bureaucracy," he says. "I learned to become a problem-solver."
During his time at the FDNY, Tettonis noticed that many major policy decisions were made depending on the budget – an observation that led him to pursue a master's degree in public administration at NYU at night. He completed his degree in May and just started night school again, this time in pursuit of a law degree at New York Law School.
Tettonis, who currently serves as a liaison between NYU representatives and city officials, says he is particularly proud of an annual trip to Albany in which high school students have an opportunity to meet with legislators. "I'm really impressed every year by the students and their passion for learning and their insight," he says.
Reggie V. Thomas
Senior Vice President, Government Affairs, Real Estate Board of New York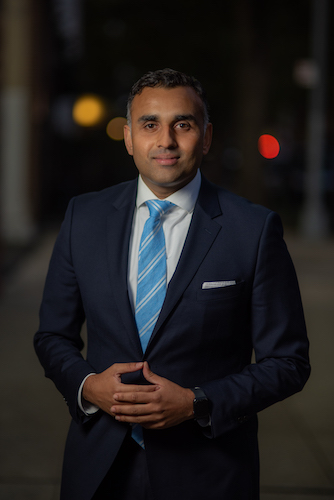 Since joining the Real Estate Board of New York in 2018, Reggie V. Thomas has increased member engagement, connecting the real estate community directly with their elected representatives. Over the course of the coronavirus pandemic, Thomas has advocated for rental assistance, and state and local aid from the federal government. "Oftentimes, I don't feel like a real estate advocate," he says. "I feel like an advocate for New York City."
Since graduating from Pace University in 2008, Thomas' career in New York City politics has spanned both the private and public sectors. Right out of college, Thomas worked as a special assistant for then-Manhattan Borough President Scott Stringer for six months before joining the New York City Council as the legislative and budget director for then-City Council Member Leroy Comrie. At City Hall, Thomas connected with members of the Bloomberg administration through a major land use negotiation. Shortly after a vote on the project was held, he joined the mayor's legislative affairs office, remaining in his role into the start of the de Blasio administration. 
Deciding to pivot to the private sector, Thomas then joined Manatt, Phelps & Phillips as a senior adviser in its government and regulatory practice, working with clients like New York University and the New York City BID Association.
Busy as he is, he still finds time for a hobby. "I love to barbecue," Thomas says. "It's sort of a running joke with elected officials and government folks because my Instagram feed is just me barbecuing or cooking every day."
Keith Tubbs
Principal, Capalino+Company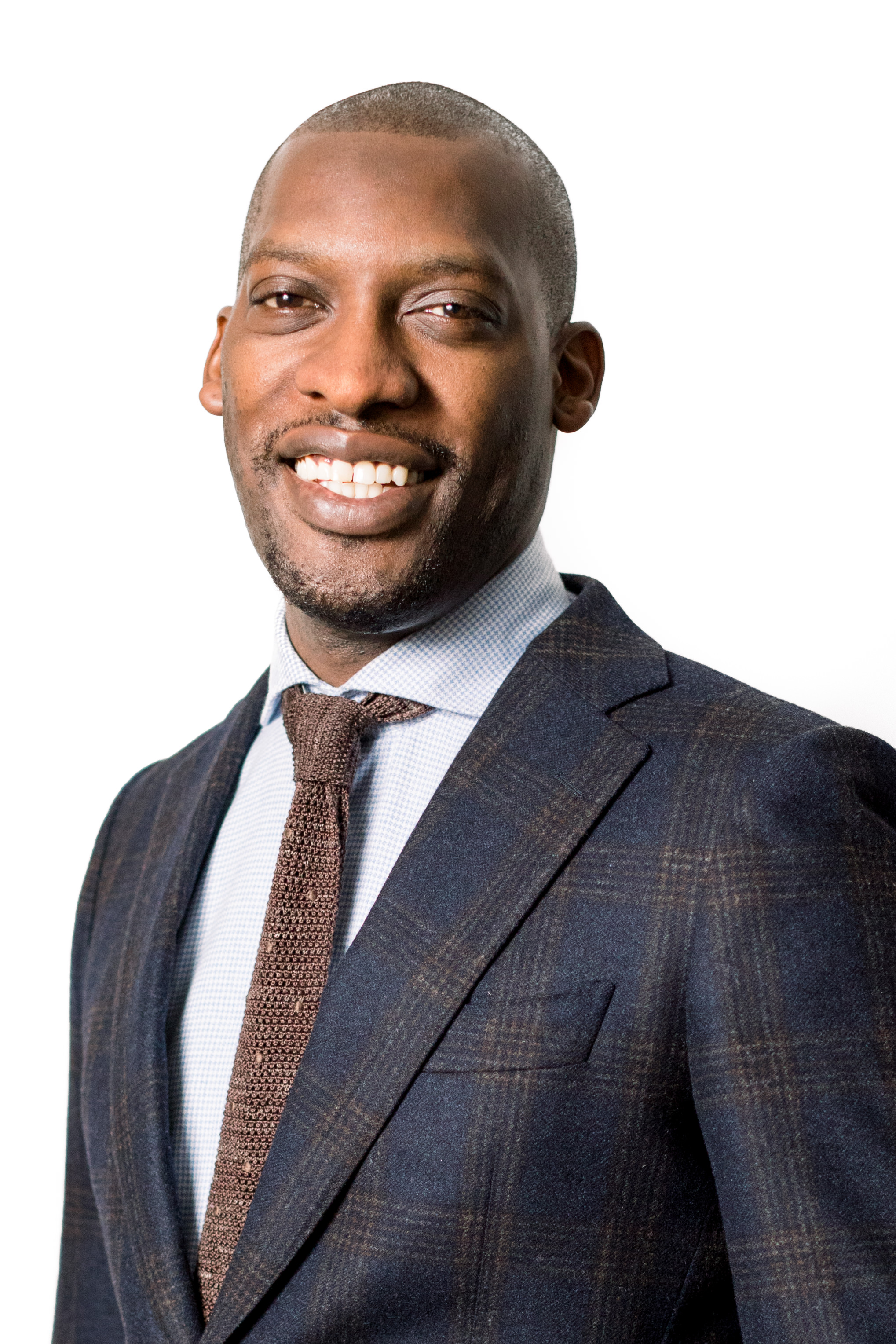 Keith Tubbs has garnered a dizzying array of work experience for someone his age. Since he completed his degree in electrical engineering, the 39-year-old has worked as a manager at a truck manufacturing facility and led an NAACP campaign to register thousands of people of color to vote in Missouri. He worked on two U.S. Senate campaigns in Missouri and led labor union 32BJ SEIU's legislative work in New York and Pennsylvania. He was chief of staff for Assembly Member Latrice Walker, handled outreach for the New York City Civilian Complaint Review Board, and served as a senior adviser to Bronx Borough President Ruben Diaz Jr. before joining Capalino+Company as a lobbyist for companies like electric scooter company Lime.
"To me, it always comes back to: How I can bring the resources that are available to me to folks who look like me, particularly Black and brown people," he says. Tubbs says his recent work with Lime to legalize electric scooters in New York City was a victory that involved convincing lawmakers that the scooters would alleviate congestion and give more people access to micromobility. Tubbs says his perspective on the coronavirus pandemic, working with city and nonprofit leaders, has left him optimistic about the future of his adopted hometown. "Seeing how people are making things work in the best way possible, it's something that you love about New York City," he says. "It shows you the grit of New York City, that it's always going to figure out a way to come back."
Angel R. Vazquez
Chief of Staff, New York City Council Member Ritchie Torres' Office
After advising New York City Council Member Ritchie Torres throughout his successful congressional primary victory, Angel R. Vazquez has had months to think about what is likely to be his next job: chief of staff to a member of Congress. So Vazquez has been making calls for advice. "I've spoken now to about 12 or 13 chiefs of staff between the House and Senate," he says, adding that they had more than 100 years of experience combined. Of course, Vazquez has some experience of his own. He has already served as chief of staff to Assembly Member David Weprin and continues to serve as chief of staff in Torres' City Council office. But Torres says that title isn't enough to describe Vazquez's role as his "closest confidant and chief strategist on politics and policy (who has) a hidden hand in everything that happens." As Torres puts it, "No decision is made without his buy-in."
Vazquez, a self-professed "Queens kid" who was raised in East Elmhurst and still lives in Forest Hills with his girlfriend, is a bit more humble about his chief of staff role. "Some days, I feel like I'm conducting an orchestra, and other days I feel like I'm making sausage," he says.
Vazquez says he plans to commute with Torres between New York and Washington, D.C., if Torres is victorious in November. After all, he and Torres are basically attached at the hip. "Batman and Robin, Double Dragon, Bill and Ted," he jokes. "We're always going back and forth."
Trip Yang
Founder and President, Trip Yang Strategies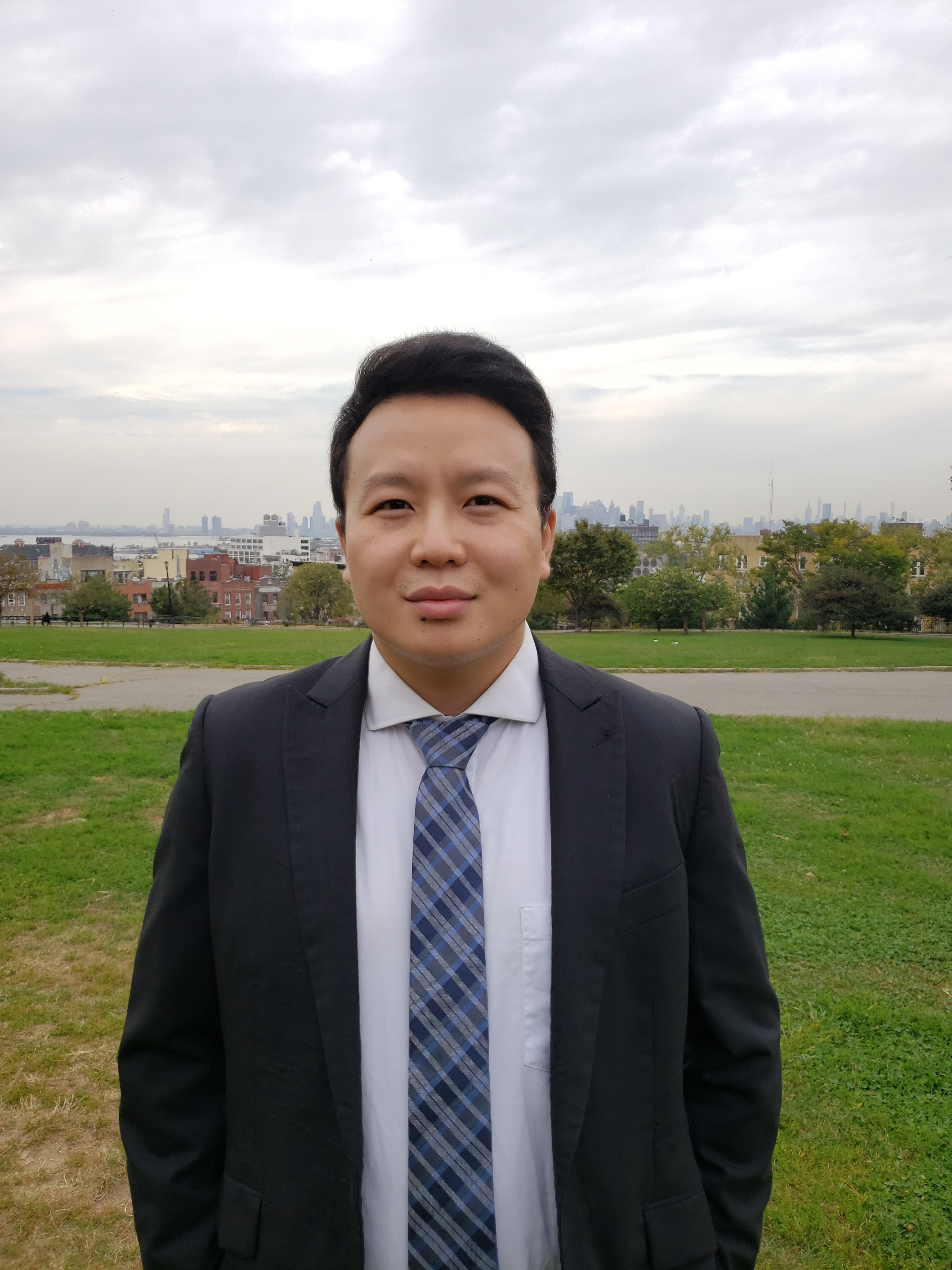 Fresh out of college in 2011 and uninspired by jobs in finance, Trip Yang took a sharp left turn: Why not take an unpaid internship with President Barack Obama's reelection campaign? By the summer of 2012, the campaign sent him to a rural part of Iowa to be a field organizer. "I went there for the summer and fall of 2012, and I learned everything about the nuts and bolts of running campaigns," he says.
Afterward, Yang returned to New York City, where he forged a career working on political campaigns. He started by managing City Council Member Margaret Chin's reelection campaign and recently turned heads managing Jumaane Williams' successful campaign for public advocate. Yang, who did not become a U.S. citizen until he was 25, said he "worked (his) heart out" on races while knowing that he wasn't allowed to vote. "It gave me a really good bullshit detector," he says. "If I was putting all this work in for people to elect someone … it really made me want to be selective about working for people who I thought were authentic and genuine."
Yang continues to be selective. Over the past seven years, he has largely worked with progressive candidates of color. "That's something that's intentional, and something that's part of my lived values," Yang says. As his consulting business grows, Yang hopes to elevate other people of color and help diversify his own field.
Louise Yeung
Director of Resiliency, New York City Department of Transportation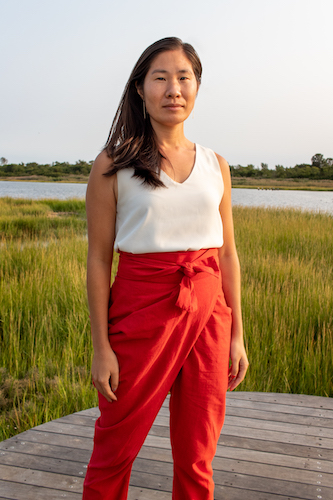 Louise Yeung was confronting climate change, one of the great challenges of our time, when she was tasked with handling another: spearheading efforts to secure New York City's food supply chain at the start of the coronavirus pandemic.
Yeung has a record of solving problems in her adopted city. A Chicago native, Yeung says coming to New York City to launch her career felt like a homecoming, thanks to familial ties to the city forged when her parents immigrated to the United States. When working at the New York City Economic Development Corp., Yeung created and led an initiative to develop renewable energy on the city's 60 million square feet of real estate assets. "Climate change has been my focus for my whole career, everything from how to develop new resilience and renewable energy systems on city properties to flood protection infrastructure and stormwater management as flooding and heat and coastal storms are expected to increase in the future," Yeung says.
Since joining the Department of Transportation, Yeung has worked on a sustainability assessment process to ensure that capital projects undertaken by the department consider the impact of climate change.
Yeung also serves on the board of a nonprofit called SustainUS, whose focus is to empower young people across the country to engage in climate change issues. "I'm really interested to think about how we as city planners can better engage the young people in our cities; there's so much energy and passion in working with young people," she says.
Correction: An earlier version of this list incorrectly identified one of Reggie Thomas' clients when he worked for Manatt, Phelps & Phillips.