Staten Island Power 100
Richmond County's ruling class.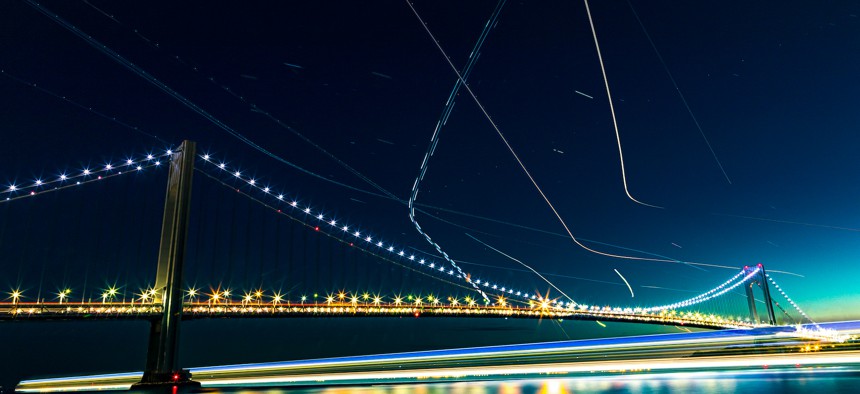 Staten Island has always been a borough apart. Unlike the rest of New York City, which is heavily Democratic, it's fairly evenly divided between the two major parties. This month, Assembly Member Nicole Malliotakis knocked out Rep. Max Rose, flipping the borough's House seat back to the Republicans. The last Democrat to hold the seat before Rose, Michael McMahon, is now the local district attorney, but he hasn't gone as far as some of his city counterparts in pursuing criminal justice reforms. And Staten Island's borough president, Republican Jimmy Oddo, has a history of working across the aisle to help his constituents. City & State's Staten Island Power 100 ranks these political players, along with the leading business executives, health care professionals, government officials, advocates, activists and others who make up the borough's power structure.
1. Jimmy Oddo
Staten Island Borough President
Staten Island lifer Jimmy Oddo encountered the worst crisis of his career when coronavirus cases surged in the spring. He warned residents to "wake the freak up" and begged for personal protective equipment for Staten Island's hospitals. His support for mask-wearing and social distancing, and his bipartisan work with Democratic Rep. Max Rose may put him out of step with some Republicans, but for Oddo, it's all about serving his constituents.
2. Michael McMahon
Richmond County District Attorney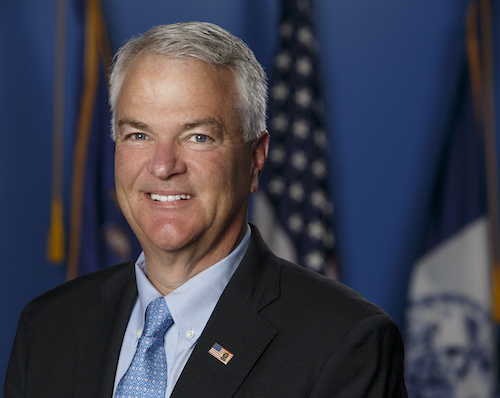 Michael McMahon is so entrenched as the borough's top prosecutor that no one challenged him in last year's election. He has made strides to contain illegal drug use on Staten Island by busting kingpins while allowing defendants with misdemeanor drug possession charges to go to rehab. McMahon extended his drug program for those with nonviolent misdemeanors, established a domestic violence bureau with 13 attorneys, created anti-firearm and financial crime units, and strengthened the Family Justice Center.
3. Nicole Malliotakis
Congress Member-elect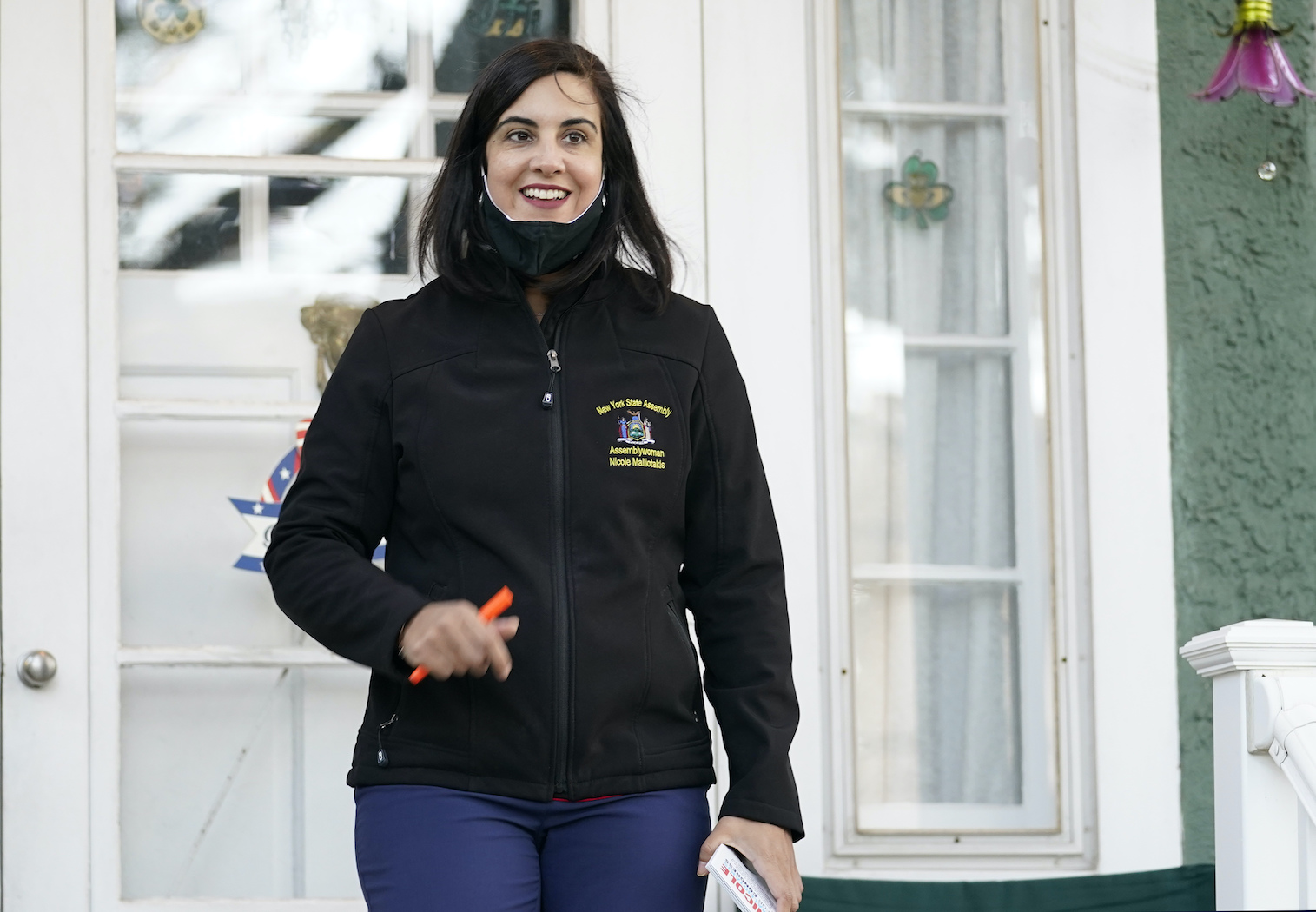 The East Shore Republican and former New York City mayoral candidate is one of a contingent of Republican candidates to win office in New York this year, triumphing in a swing district in a deep blue state. Nicole Malliotakis earned the president's endorsement in January and secured another from the island's Republican Party in advance of her victory over Democratic Rep. Max Rose. She has strived to keep constituents safe and solvent during the coronavirus crisis.
4. Deborah Rose
New York City Council Member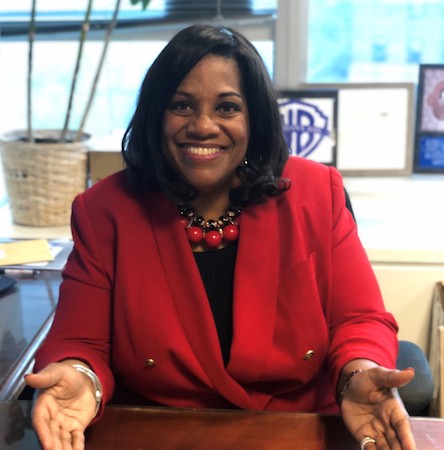 New York City Council Member Deborah Rose hasn't said what she'll do when she's term-limited out of office at the end of 2021, but she registered a new committee with the state Board of Elections in March 2019. The borough president's race is an option, although Rose has been silent about her intentions. Meanwhile, she has encouraged social distancing, asked New York City Health + Hospitals to open more local facilities, and pushed to reopen child care centers in July.
5. Brahim Ardolic
Executive Director, Staten Island University Hospital
Dr. Brahim Ardolic oversaw Staten Island University Hospital's response to the coronavirus pandemic, expanding capacity by 50% and tripling intensive care beds in just weeks. Gov. Andrew Cuomo lifted hospital visitation restrictions in June, and SIUH installed thermal scanners for visitors and employees in August. Ardolic is also overseeing the construction of a $3 million pediatric emergency facility in Prince's Bay and a new power plant at the hospital's Ocean Breeze campus.
6. Daniel Messina
President and CEO, Richmond University Medical Center
Daniel Messina was on the front lines of the pandemic when COVID-19 patients inundated the borough's hospitals, including RUMC, in the spring. His staff secured personal protective equipment and instituted a telemedicine program. The hospital's valiant work galvanized donations for the construction of a state-of-the-art emergency department. And in October, Messina hosted a beam signing ceremony for the new facility, which will be completed in spring 2022.
7. Linda Baran
President and CEO, Staten Island Chamber of Commerce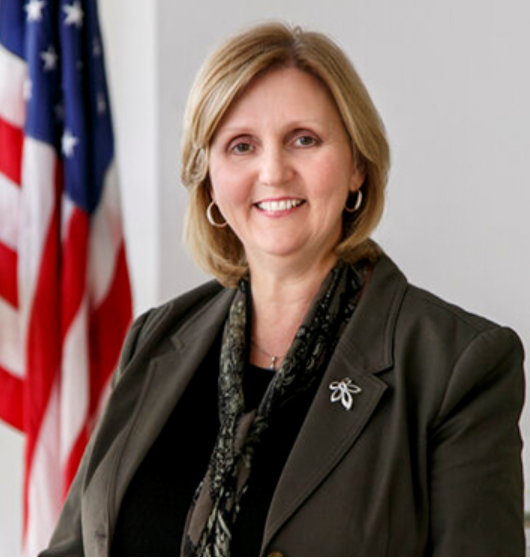 The pandemic has pummeled small businesses for months, and Linda Baran has been defending the interests of those whose livelihoods were upended. She led efforts to convince the state to reopen mom and pop shops this summer, argued that ferry service shouldn't be cut, warned that borough restaurants may need assistance to remain viable and demanded the Metropolitan Transportation Authority keep Verrazano-Narrows Bridge toll discounts.
8. Caroline Diamond Harrison and Brian Laline
Publisher; Executive Editor, Staten Island Advance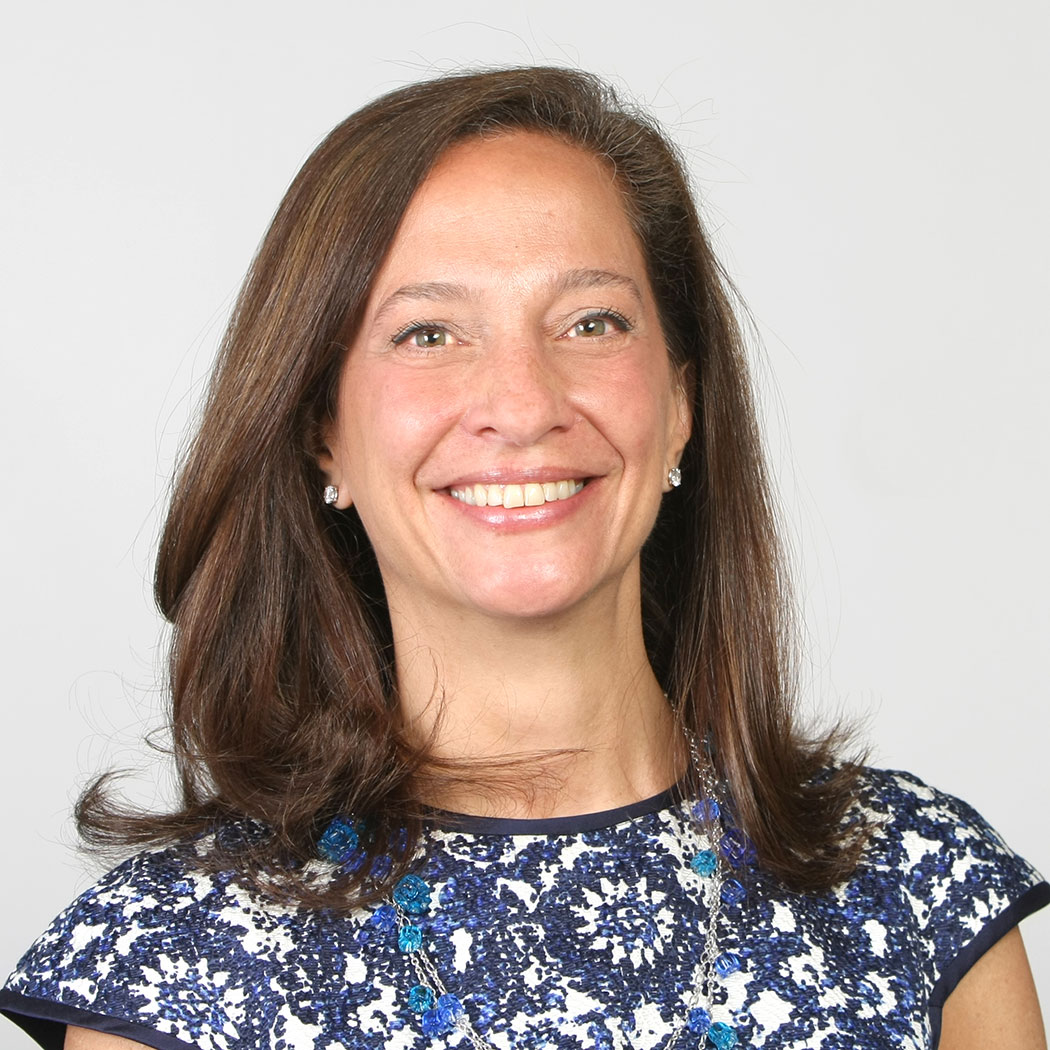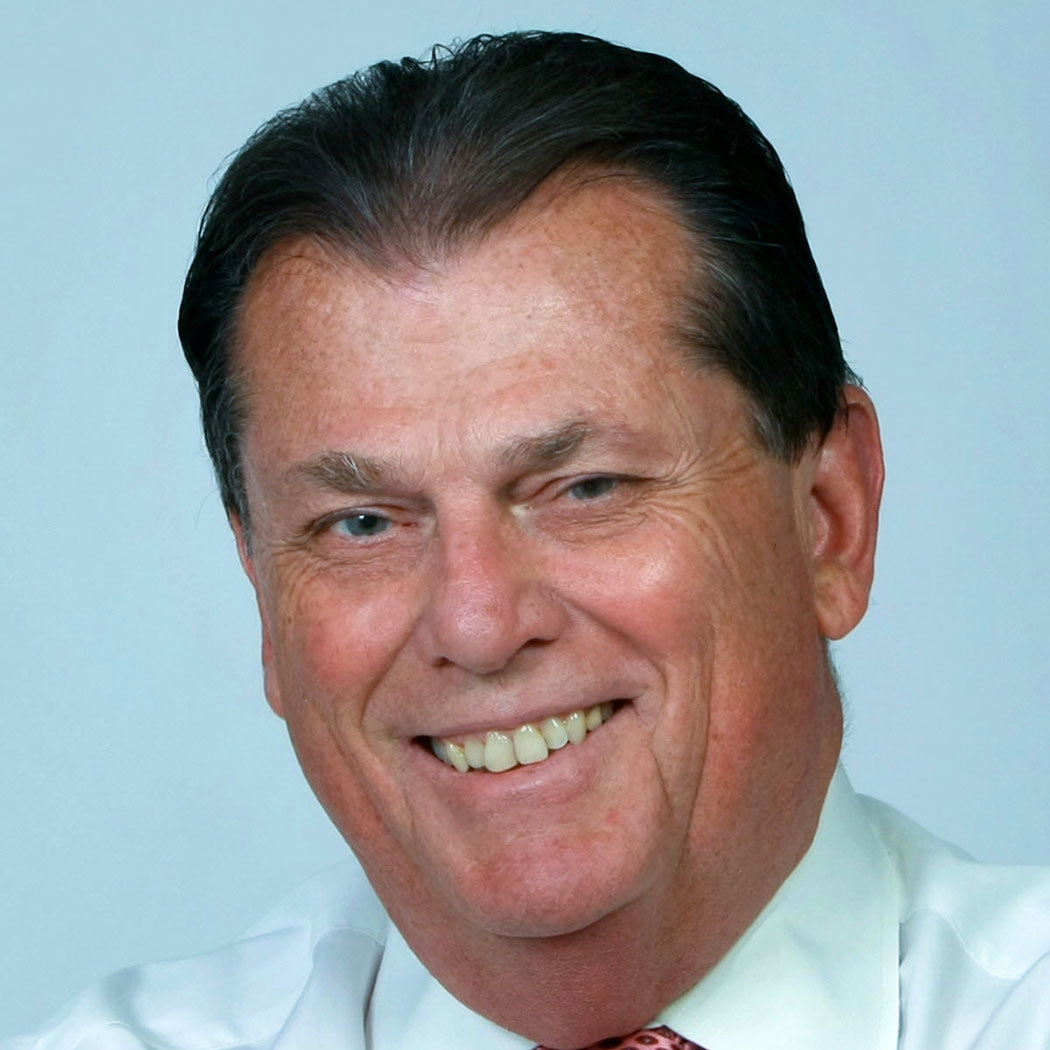 The collapse of local news has left many communities uninformed, but Brian Laline and Caroline Diamond Harrison are keeping Staten Islanders up to date on the borough's biggest stories, including the coronavirus pandemic, with more than 18,000 residents testing positive and more than 700 deaths from the virus. The paper has been a leader on coverage of NYPD Officer Daniel Pantaleo's firing, the opioid epidemic and the Bay Street Corridor rezoning.
9. Diane Savino
State Senator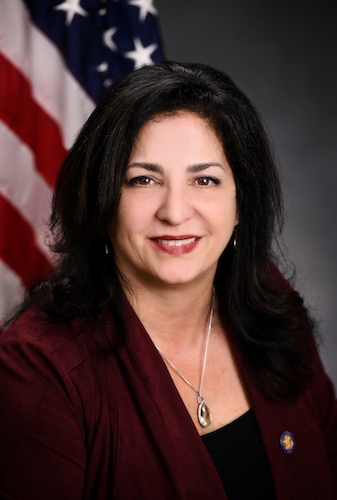 Diane Savino hasn't missed a beat since the Independent Democratic Conference dissolved two years ago. While she'll be the only ex-IDC member still in Albany next year, she has moved on, now chairing the Internet and Technology Committee, co-sponsoring a paid leave bill to help New Yorkers affected by the pandemic and calling out the de Blasio administration for limiting the window in which parents could sign up their children for in-person learning.
10. Gwen Carr
Criminal Justice Reform Activist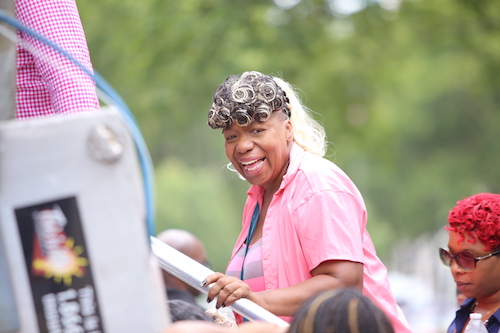 After George Floyd was killed by police in Minneapolis in May, Gwen Carr gave his family this advice: "You cannot let this go." As the mother of Eric Garner, a Staten Islander who died due to a police chokehold six years ago, Carr has advocated for criminal justice reforms, joined the governor for the signing of the state Eric Garner Anti-Chokehold Act in June and has been demanding an end to police chokeholds nationwide.
11. Steven Matteo
New York City Council Minority Leader
New York City Council Minority Leader Steven Matteo is focused on the borough president's race in 2021 – he has more than $150,000 on hand. But the mid-island Republican isn't ignoring lunch pail issues like restarting the Travis Avenue elevation project, adding an auxiliary lane to the Staten Island Expressway and reviving the city's e-waste program. Matteo urged his constituents to stay home during the peak of the pandemic.
12. Michael Cusick
Assembly Member, Chair, Staten Island Democratic Party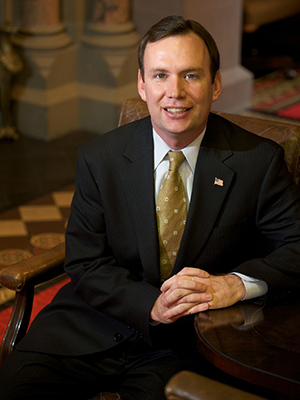 The mid-island state lawmaker had quietly been one of the borough's power brokers during his 18 years in Albany – until he took a second job as chair of the Staten Island Democratic Party last year. Yet on Cusick's watch, the borough's House seat is flipping from blue to red. In a close race, he held on to his Assembly seat in the general election.
13. Lois and Richard Nicotra
Co-Owners, The Nicotra Group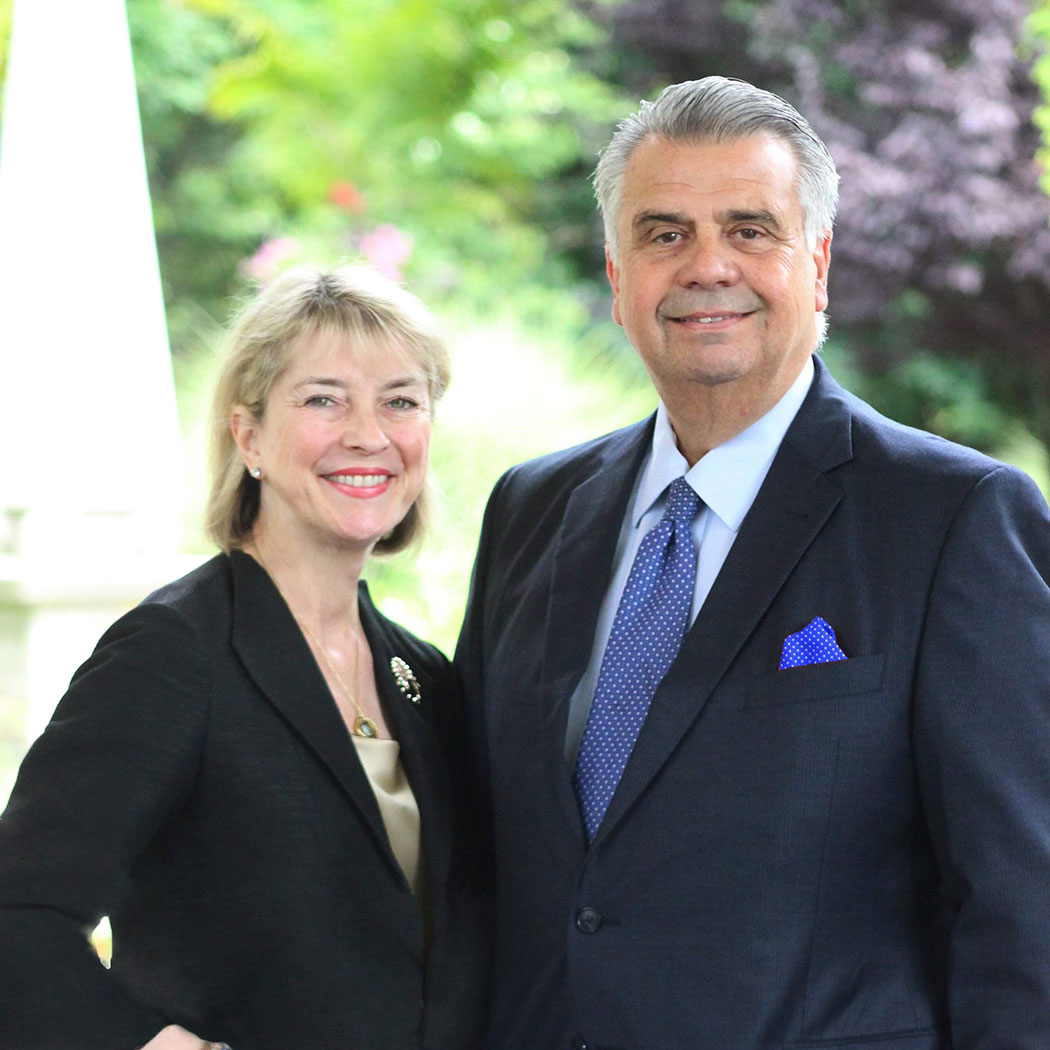 Staten Island's dynamic developer duo, who manages more than 1 million square feet of commercial office space and a 415-acre wildlife preserve, celebrated the "topping off" of their eight-story Corporate Commons Three office building in April 2019. Plans are underway to open the site, which includes outdoor work pods and a walking trail, by the end of the year.
14. Joseph Borelli
New York City Council Member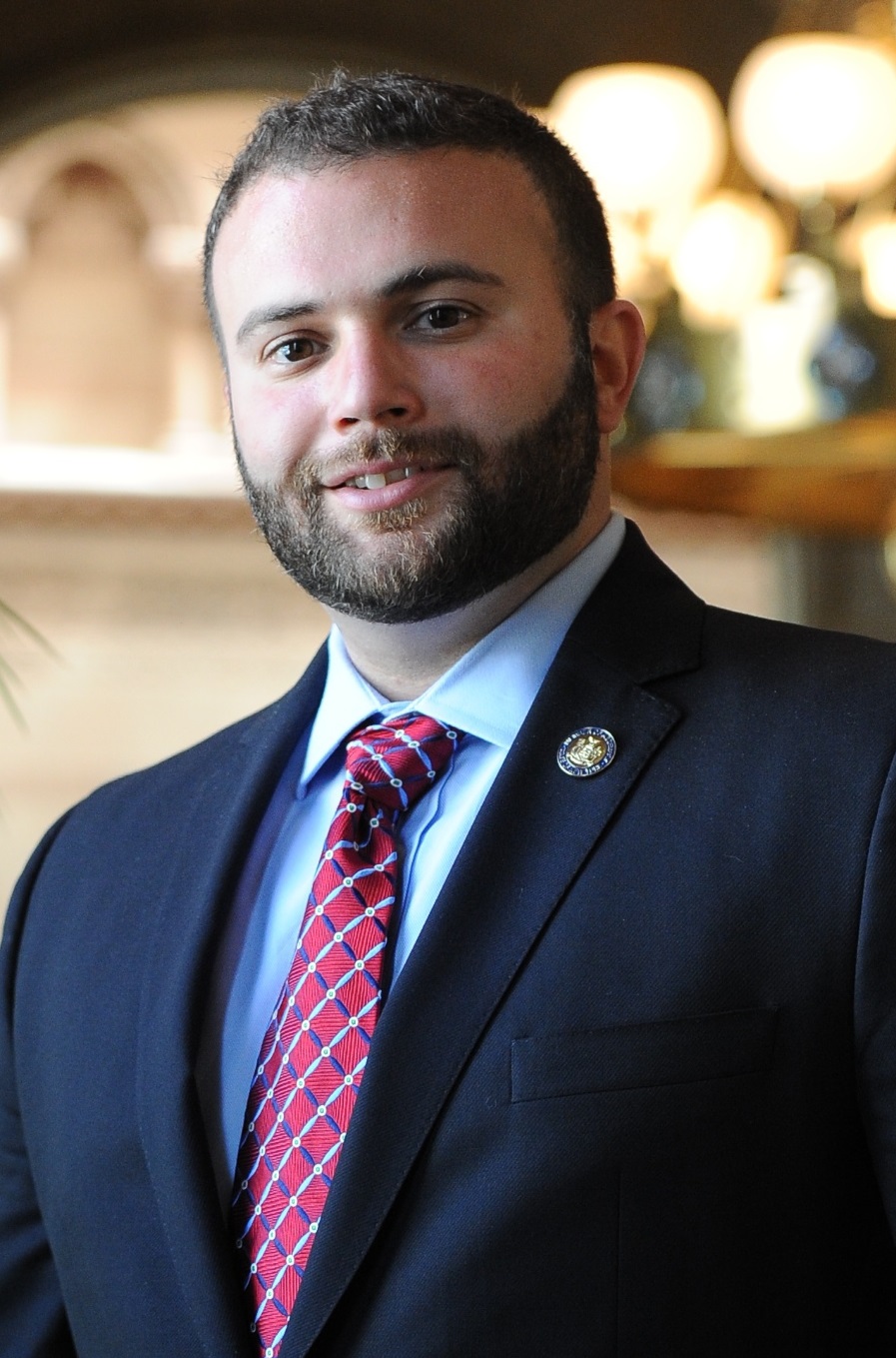 New York City Council Member Joseph Borelli has been his borough's most visible Trump surrogate, rallying for the since-vanquished president and defending the first family from "tacky" Times Square billboards. But he's been just as active advocating for borough residents by organizing a class-action lawsuit to force city public schools to reopen. He's also helped restaurants boost revenue with a new law allowing them to add a 10% COVID-19 surcharge.
15. Charles Fall
Assembly Member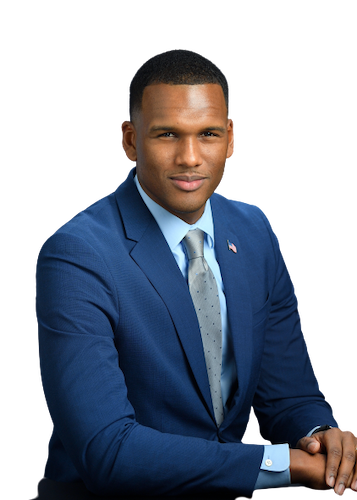 Charles Fall's first-term Assembly priorities – like everyone else's – were upended by the coronavirus pandemic. He warned people to stay inside in March to mitigate overcrowded emergency rooms. When a surge of new cases occurred seven months later, Fall handed out hand sanitizer at a Project Hospitality site and encouraged residents to visit mobile testing sites. The Democrat drew an opponent, Paul Ciurcina Jr., this cycle but won easily.
16. Matthew Titone
Surrogate, Richmond County Surrogate's Court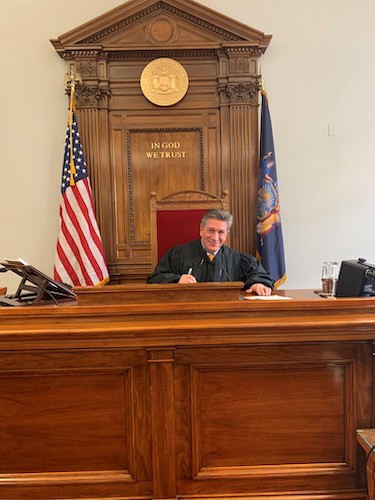 Matthew Titone has settled into his job at the Richmond County Surrogate's Court after edging Republican Ron Castorina in 2018. Titone had Assembly Member Michael Cusick's backing then and returned the favor when Cusick succeeded John Gulino as the borough's Democratic Party chair. Titone has been a gay rights trailblazer for decades, making history as the borough's first openly gay elected official when he was elected to the Assembly in 2007.
17. Andrew Lanza
State Senator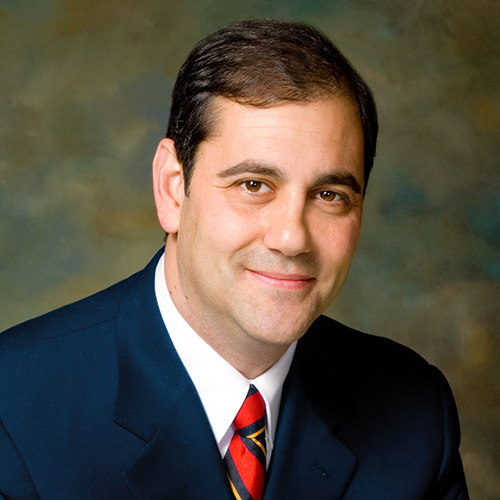 Andrew Lanza has focused on meeting Staten Island's transportation and environmental needs while providing what Republicans view as a necessary check on Cuomo's use of executive power during the coronavirus pandemic. He urged Cuomo to reopen the borough in May and has been working with Rep.-elect Nicole Malliotakis to push for income tax relief for constituents. He also wants to expand the Mid-Island Bluebelt stormwater drainage system.

18. Desmond Green
Administrative Judge, Richmond County Supreme Court
It is the responsibility of Desmond Green, Staten Island's administrative judge, to make sure the borough's courts remain safe and continue functioning during the pandemic – which remains a significant challenge. That has meant having judges preside via video, delaying trials and grand juries, and ensuring unwell employees stay home. Green, who has served as a judge for more than 15 years, welcomed back jurors in criminal trials in early November.
19. Brendan Lantry
Chair, Staten Island Republican Party
When Staten Island Republicans reelected Brendan Lantry for a second term last year, the party's prospects looked bleak. But Lantry, who is also an attorney at Menicucci Villa Cilmi, helped a slate of Republicans on the ballot this year tap into conservatives' burgeoning enthusiasm for the president and held Trump-themed rallies in Charleston. He even snookered teen TikTok activists into donating money and helped Nicole Malliotakis with her apparent congressional upset.
20. Cesar Claro
President and CEO, Staten Island Economic Development Corp.
With coronavirus cases rising in Staten Island, the borough will increasingly rely on leaders like Cesar Claro to bounce back after the economic hit from restrictions on business activity. Claro has spent more than a quarter century leading the nonprofit Staten Island Economic Development Corp., which advocates for business investment in the borough. Claro also runs the Richmond County Savings Foundation, which offers grants to community nonprofits.
21. Kathryn Krause Rooney
Chair, The Staten Island Foundation
Kathryn Krause Rooney is truly the borough's grand matriarch, serving dual roles as chair of The Staten Island Foundation board and as board chair of the Richmond University Medical Center. That doesn't even include her work serving on the boards at one time or another of ArchCare, Carmel Richmond Nursing Home, Sisters of Charity Housing, St. Joseph Hill Academy and the former St. Vincent's Hospital. She is also a founding chair of the Pax Christi Hospice board.
22. Vincent Pitta & Jon Del Giorno
Founding Members, Pitta Bishop & Del Giorno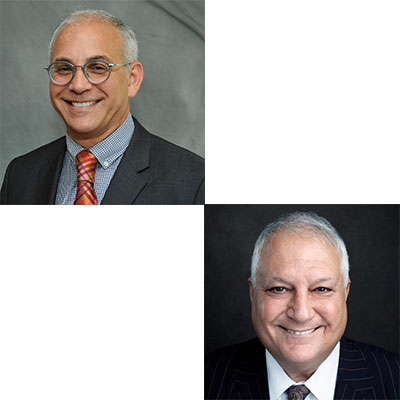 Pitta Bishop & Del Giorno aren't just a top 5 lobbying firm in New York City – they've also got deep roots in Staten Island and among the most impressive client lists in organized labor. And Staten Islanders Vincent Pitta and Jon Del Giorno specialize in a broad array of areas beyond labor, including health care, housing and nonprofits. Also on their team are former Borough President James Molinaro and former FDNY Commissioner Salvatore Cassano.
23. Michael Reilly
Assembly Member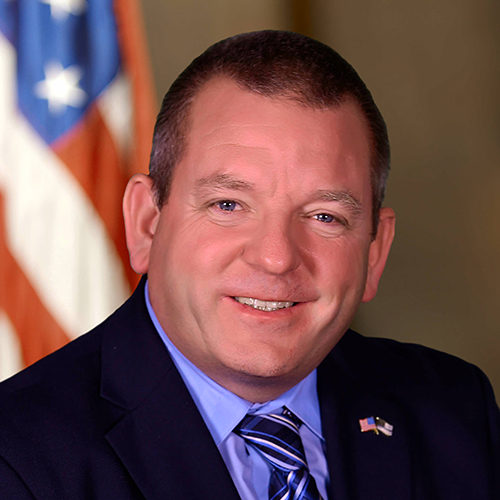 First-term Assembly Member Michael Reilly, a former U.S. Army reservist and former NYPD officer, encouraged Staten Islanders to stay home in March but chided the city for randomly testing students for the coronavirus without parental consent. The Republican also called for bail reform rollbacks following commercial burglaries in Great Kills. Reilly, who nabbed his party's endorsement, didn't have to worry about an opponent: He ran unopposed in November.
24. Betsy Dubovsky
Executive Director, The Staten Island Foundation
As The Staten Island Foundation's executive director, Betsy Dubovsky helps her colleagues distribute about $3 million annually to community groups in education, health and the arts. That includes up to $3,000 grants that the group gives to residents for local projects, such as a community garden destroyed by Superstorm Sandy, an oral history program for Liberian and Sierra Leonean immigrants, and a program to improve police-community relations.
25. Alfred C. Cerullo III
Commissioner, New York City Planning Commission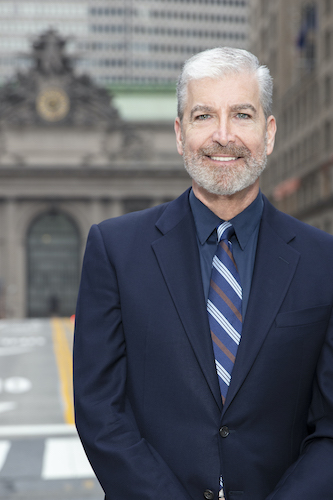 Alfred C. Cerullo III – who is revitalizing midtown Manhattan as the head of the Grand Central Partnership, the massive business improvement district adjacent to Grand Central Terminal – knows how to develop a commercial corridor. However, last year he opposed the Bay Street Corridor rezoning because New York City agencies wouldn't discuss sewer systems, transportation and other essential services. The measure passed anyway.
26. John Sudnik
Chief of Department, FDNY
John Sudnik, a 35-year FDNY veteran and Staten Island fixture, became the highest-ranking uniformed official in February 2019 after the previous chief, James Leonard, retired. Since then, he reported on a five-alarm fire that ripped through several row houses in Huguenot in January and presided over paramedic graduations and EMS promotion ceremonies. 
27. Favio Ramirez-Caminatti
Executive Director, El Centro del Inmigrante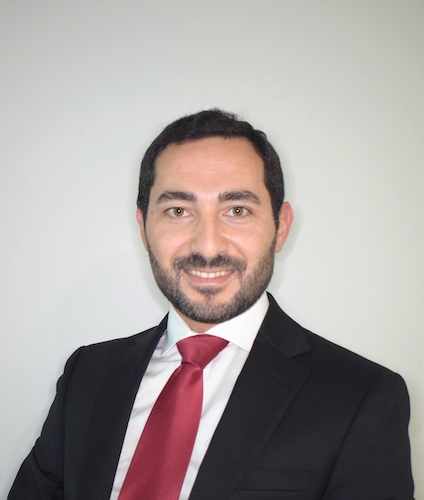 Favio Ramirez-Caminatti has been on the front lines of the ongoing conflict regarding undocumented immigrants. During the pandemic, the immigrant rights advocate and his staff have provided employment opportunities, legal services and basic necessities to one of Staten Island's most vulnerable populations. His organization is also a founding member of the Staten Island Immigrant Council.
28. Edward Burke & Jason Razefsky
Deputy Borough President; Chief of Staff, Staten Island Borough President's Office
Jimmy Oddo's top advisers are no strangers to crises. Edward Burke and Jason Razefsky are the point people in the borough president's office between the city and numerous businesses and community organizations in normal times. They've been in overdrive during the coronavirus outbreak, coordinating with schools, restaurants and businesses about closing and the city's phased reopening plans. They are readying the borough for the second wave of COVID-19. 
29. Vincent Ignizio
CEO, Catholic Charities of Staten Island
Vincent Ignizio has been out of politics for five years, but in that time, he has carved out a niche as a philanthropic leader. His local Catholic Charities branch is fighting hunger in the borough, delivering refrigerators to nonprofits in August and seeking to raise enough money to provide 10,000 meals in the runup to Thanksgiving.
30. William Fritz
President, College of Staten Island
Like other higher education institutions, the College of Staten Island has been in unfamiliar territory due to the coronavirus. Under the leadership of President William Fritz, the school resumed fall classes primarily through remote learning. Fritz, who has led the CUNY school since 2012, has also called for changes to a federal funding formula in order to boost aid to Staten Island military veterans attending college in their home borough.

31. Edward Josey
President, Staten Island NAACP
Edward Josey and fellow NAACP members rose to the occasion this summer when they participated in mass demonstrations against police misconduct and demanded justice after police killed George Floyd and Breonna Taylor. Josey and the next generation are continuing to push to end systemic racism in American institutions, and the chapter's youth council won a statewide award last year thanks to their work fighting discrimination in the borough.
32. Terry Troia
President and CEO, Project Hospitality
When COVID-19 arrived in the borough, the Rev. Terry Troia and her organization, Project Hospitality, launched a takeout soup kitchen and delivered meals to isolated people. Troia also welcomed homeless people into Bethel United Methodist Church when the virus was spreading rapidly through the city. As a newly appointed member of the city Commission of Human Rights, Troia drew attention to the plight of homeless New Yorkers.
33. Joel Martin
President, Wagner College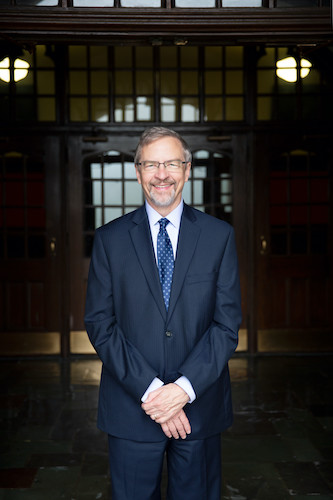 Joel Martin's first year as president of Wagner College came with the difficult decision of postponing commencement ceremonies when two students tested positive for the coronavirus in March. But the university adapted to the COVID-19 era and restarted in the fall with screenings and visitor limitations. Its coronavirus dashboard received an A+ rating compared with other colleges. U.S. News & World Report also recognized Martin's institution as a top-tier northern school.
34. Michael Tannousis
Assembly Member-elect
Michael Tannousis rode the red wave to Albany as voters elected the Dongan Hills Republican to the East Shore Assembly seat that Nicole Malliotakis vacated. Tannousis, an attorney for City Council Member Joseph Borelli and a former assistant district attorney in the borough, defeated his Democratic opponent Brandon Patterson by 23 points on Election Day. The Advance endorsed Tannousis but warned he should take a page from Joe Biden's playbook and focus on getting the virus under control.
35. Aileen Chumard Fuchs
President and CEO, Snug Harbor Cultural Center & Botanical Garden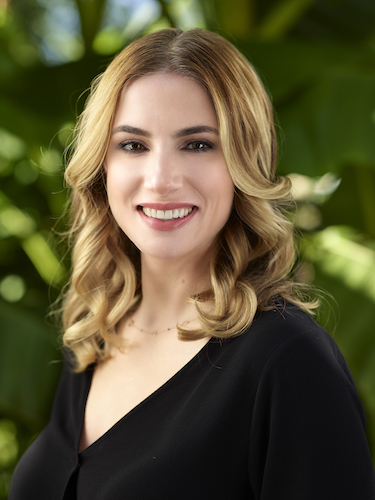 The "crown jewel" of Staten Island closed its buildings but kept its grounds open to provide a necessary pandemic respite for borough residents. Aileen Chumard Fuchs ensured the cultural center featured virtual embroidery and typography workshops, and community dance parties, in the spring. It welcomed a gay pride-themed mural painting project in June. Its Chinese Scholar's Garden reopened in September and hosted socially distanced plays in October.
36. Luke Nasta
CEO, Camelot Counseling
Luke Nasta has led this addiction treatment center for young adults dealing with substance use disorders during the height of the opioid crisis. The mayor picked Nasta to serve on his coronavirus public health care advisory council in May. Nasta has since raised alarms about a lack of urgency tackling the opioid epidemic after a 23% rise in emergency medical technicians administering naloxone over last year and the doubling of overdoses since the pandemic began.
37. Amoy Barnes, Selina Grey & Kamillah Hanks 
New York City Council Candidates
When Debi Rose was elected to the New York City Council in 2009, she made history as Staten Island's first Black elected official. When her tenure concludes at the end of 2021, there's a good chance her seat will be filled by another Black politician. While more than half a dozen candidates are vying for the seat, three Black female candidates made headlines for winning early endorsements from the 21 in '21 initiative, which seeks to elect more women to the City Council. With ranked-choice voting coming next year, 21 in '21 urged voters to rank Amoy Barnes first, Selina Grey second and Kamillah Hanks third.
Barnes is the Staten Island director for the Department of Education Transition and College Access Center. Hanks, the founder of the Historic Tappen Park Community Partnership and president and CEO of a youth program, mounted a Democratic primary challenge against Rose in 2017 but fell short. In the early fundraising race, Hanks is second behind Barnes. Grey, a campaign operative and an ally and former aide to Rose, is also in the mix. If Rose gets behind Grey, it could boost her chances in the race.
38. Amanda Farinacci
Reporter, NY1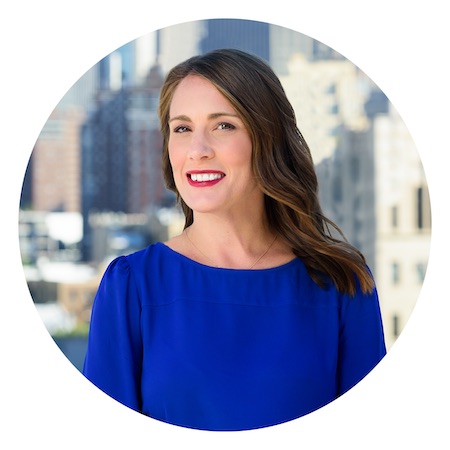 Staten Island's most-trusted reporter (and plaintiff in an age discrimination lawsuit against Charter Communications) has shown her mettle by providing anxious residents with informative stories about the spread of COVID-19. Amanda Farinacci has reported on how the pandemic worsened food insecurity, how parents and kids are coping with remote learning and how city officials planned to randomly test students for COVID-19.
39. Henry Thompson
CEO, Community Health Center of Richmond
Henry Thompson's task as the head of the Community Health Center of Richmond has been to provide primary care and dental services for residents in high-need neighborhoods, and to help uninsured residents sign up for health insurance. His health center received $62,000 in April from the federal government to combat COVID-19 and another $271,000 in May to expand coronavirus testing. The center also hosted mobile mammogram screenings and community baby showers to help residents this fall.
40. Diane Arneth
Executive Director, Community Health Action of Staten Island
Public health is a calling for Diane Arneth. The health care advocate helped lead a "10,000 calls" initiative that contacted patients and ensured they got their prescriptions refilled during the early days of the coronavirus pandemic. As the shutdowns continued, Arneth's organization began offering telehealth and telephone appointments for mental health and substance use services so that patients could get necessary treatments.
41. Leticia Remauro
Secretary, Staten Island Downtown Alliance
The Republican operative harnessed the energy of the red wave that crashed over Staten Island and southern Brooklyn in November, helping Republican Vito Bruno compete for a state Senate seat. This political climate could help Leticia Remauro in her quest for the borough presidency in 2021. She protested the city's installation of speed cameras in school zones and her organization sued the city to stop the placement of a family homeless shelter in St. George.
42. Paul DiGiacomo
President, Detectives' Endowment Association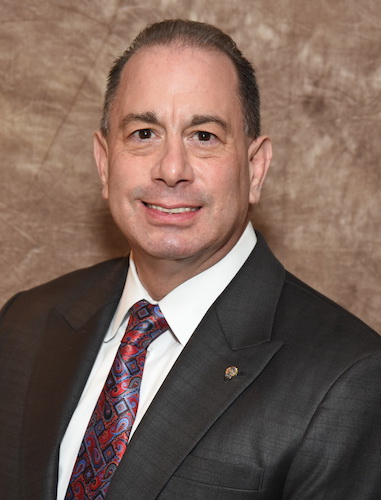 The 36-year NYPD veteran, who became Detectives' Endowment Association president in January, is looking out for detectives. Paul DiGiacomo has demanded more COVID-19 testing for his members and pushed the pension board to grant line-of-duty status for officers who died from the virus. A supporter of Rep.-elect Nicole Malliotakis, DiGiacomo has drawn attention for threatening to sue George Floyd protesters who attacked cops and for dismissing calls to "defund the police."
43. Yesenia Mata
Executive Director, La Colmena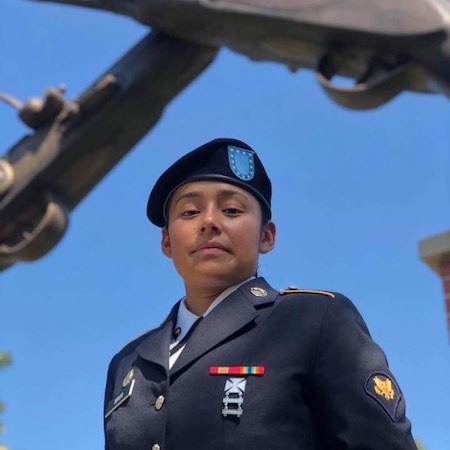 It's been a busy year for Yesenia Mata, who has been grappling with one crisis after another since taking the reins of La Colmena in January. In response to the coronavirus pandemic, Mata's immigrant and day laborer rights organization provided food and distributed emergency payments. In the runup to the November election, she helped spur turnout. La Colmena has also been assisting families with members apprehended by U.S. Immigration and Customs Enforcement agents misrepresenting themselves as police officers.
44. Tony Baker
Pastor, St. Philips Baptist Church
St. Philips Baptist Church has been a beacon in the community for 150 years, and Tony Baker has been at its helm since 1996. The Port Richmond church was one of the few that stayed open through March 15, giving parishioners a sanctuary during turbulent and uncertain times. Baker continues to play a role to stem the coronavirus crisis as a board member of the Richmond University Medical Center.
45. Daniel Cassella
President and Business Agent, Amalgamated Transit Union Local 726
As businesses closed and state leaders urged nonessential workers to stay home, Daniel Cassella's union members, who run the borough's buses, didn't have that luxury. That's why Cassella in March called on the Metropolitan Transportation Authority to limit bus capacity to 50%, erect a 6-foot perimeter around drivers and suspend fare collection to keep drivers safe. The MTA agreed to allow rear-door boarding and required passengers to stay three rows behind drivers.
46. Adrienne Abbate
Executive Director, Staten Island Partnership for Community Wellness
For the past eight years, Adrienne Abbate has helped Staten Islanders tackle substance use, chronic disease, mental health distress and obesity. She has done that by promoting farm stands on the North Shore, working with the district attorney's office to provide treatment for opioid users and holding conversations about the drug epidemic. Her organization joined marches against police brutality this summer and is leading a campaign to tackle health disparities in Black and Latino communities. 
47. Patricia Anne Taylor
President, New York City Board of Elections
Patricia Anne Taylor's appointment to the New York City Board of Elections more than a year ago made history – the Democratic attorney from Staten Island is the board's first Black commissioner. But the board came under scrutiny when 1 in 5 mail-in ballots were rejected during the June primary, nearly 100,000 people received the wrong absentee ballot in September, and long lines during early voting in October prompted claims of voter suppression.
48. James O'Keefe
Vice Provost, Staten Island Campus, St. John's University
James O'Keefe had the foresight to cancel programs at St. John's University's Rome campus and bring students back from Italy at the end of February, even though there weren't any positive coronavirus cases on campus. The university then moved classes at all its campuses online as the number of cases grew exponentially. Over the summer, O'Keefe declared his commitment to antiracist policies in solidarity with victims of injustice.
49. Sheila McGinn & Jay Duskin
President; Immediate Past President, Richmond County Bar Association
Shortly before Jay Duskin transferred the presidency of the Richmond County Bar Association to Sheila McGinn this summer, the two attorneys worked together to express the organization's gratitude to staffers who worked through the pandemic at the Staten Island Courthouse and at the Family Court by buying them lunch. McGinn, who eyed a judicial post last year but ultimately didn't run, is well known in the borough's legal circles. Duskin, a partner at Duskin & Crowe, specializes in landlord-tenant litigation.
50. Ken Mitchell
Executive Director, Staten Island Zoo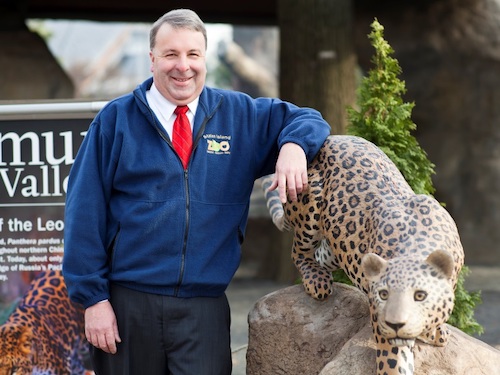 The Staten Island Zoo closed in March along with the borough's other tourist attractions amid rising COVID-19 cases. But Ken Mitchell ensured patrons could still enjoy the zoo's exotic offerings via a virtual meet and greet in May. He oversaw the zoo's reopening on July 25 to the delight of its greater rheas, a baby sloth named Pancakes and Grandpa the spider monkey, who had to celebrate his 48th birthday without his adoring fans.
Correction: Assembly Member Michael Cusick's opponent conceded before this list's publication. This list originally misstated the number of firefighters who died from the coronavirus this year.