The 2021 Nonprofit Power 100: 51-100
Recognizing the nonprofit leaders who are serving the most vulnerable New Yorkers.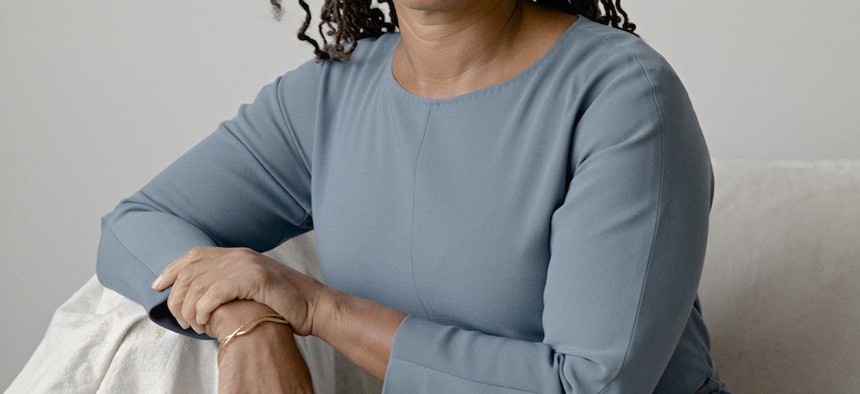 51. George Contos
CEO, YAI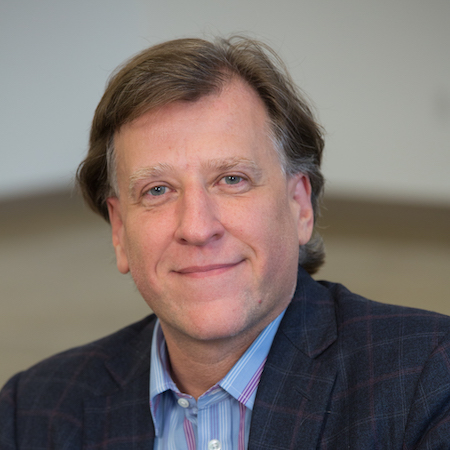 Since 2015, George Contos has been at the helm of YAI, which serves New Yorkers with intellectual and developmental disabilities. The 64-year-old nonprofit reaches more than 20,000 people through more than 300 programs in downstate New York, and its reach extends to northern New Jersey and California. Contos serves on the board of directors for the InterAgency Council of Developmental Disabilities Agencies and was a member of New York City's Crisis Prevention and Response Task Force.
52. Raun Rasmussen
Executive Director, Legal Services NYC
Raun Rasmussen has been with Legal Services NYC for more than three decades, including as its chief of litigation and advocacy before becoming executive director. He has been leading the nonprofit's wide range of litigation and initiatives during the COVID-19 pandemic, including filing a lawsuit over the New York State Labor Department providing unemployment benefits to Uber and Lyft drivers, as well as calling to remove "safety agents" from New York City schools.
53. Beth Goldman
President and Attorney-In-Charge, New York Legal Assistance Group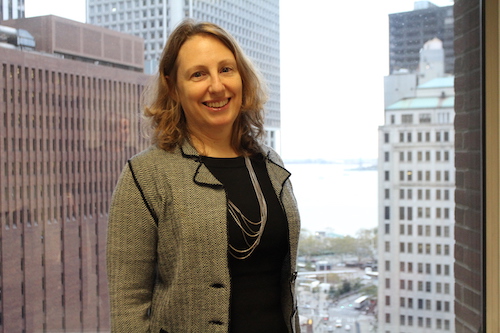 Beth Goldman brings two decades of experience in government to her role leading New York Legal Assistance Group, having previously served as commissioner of New York City's Department of Finance. Now in her sixth year heading the $29 million organization that helped about 89,000 New Yorkers last year, Goldman is responsible for its legal services, litigation, advocacy and other initiatives. In response to the COVID-19 pandemic, NYLAG launched a free hotline to help people with unemployment benefits, eviction prevention and stimulus payments.
54. Kathleen Brady-Stepien
President and CEO, Council of Family and Child Caring Agencies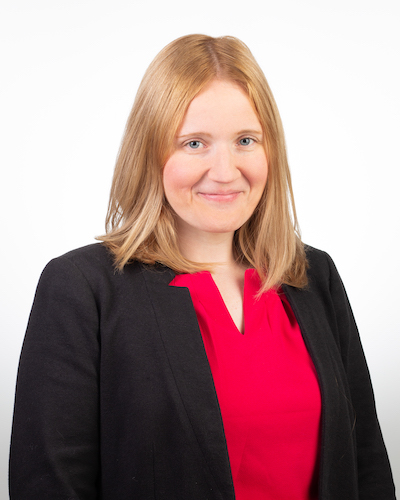 Kathleen Brady-Stepien, who has led the Council of Family and Child Caring Agencies' statewide budget and legislative advocacy for seven years, became its president and CEO earlier this month. She now advocates for the interests of more than 100 nonprofits doing child welfare and juvenile justice work across New York state, as well as coordinating for the New York State Coalition of 853 Schools.
55. Donna Colonna
CEO, Services for the UnderServed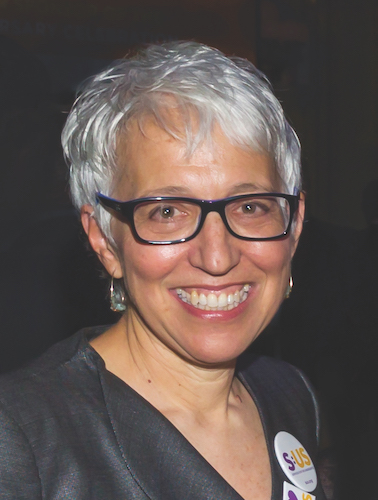 Donna Colonna has guided Services for the UnderServed for almost two decades, putting her extensive background in the nonprofit sector and state government to work helping at-risk populations. The $22 million organization primarily serves New Yorkers with disabilities, people in poverty, and those facing homelessness. In addition to her leadership at the nonprofit, Colonna served as a member of Gov. Andrew Cuomo's Medicaid Redesign Team II last year.
56. Bill Baccaglini
President and CEO, The New York Foundling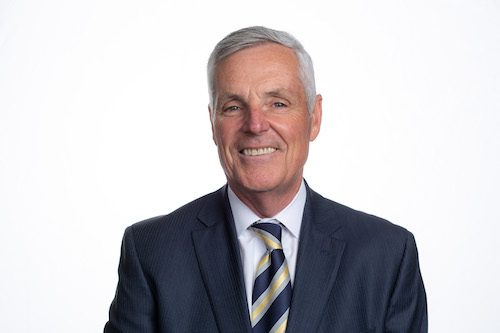 As president and CEO of The New York Foundling since 2003, Bill Baccaglini has helped the 152-year-old nonprofit – which offers programs in child welfare, juvenile justice, and education – reach 30,000 people in New York each year. Baccaglini has expanded The New York Foundling's focus and reduced its operating deficit over the course of his tenure. Previously, Baccaglini worked in state government for more than two decades and played a key role in the creation of the state's Office of Children and Family Services.
57. Myung Lee
President and CEO, Volunteers of America-Greater New York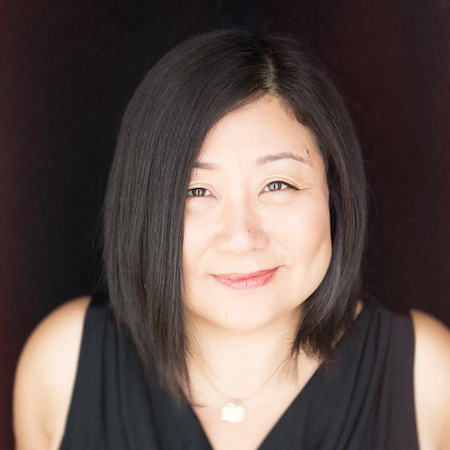 Myung Lee took over the top spot at Volunteers of America-Greater New York in May 2020. Previously, she was the founding executive director of the global nonprofit Cities of Service. Lee is now responsible for Volunteers of America-Greater New York's range of human services, which reaches 30,000 people each year in New York City, Westchester County and Northern New Jersey. Its 80 programs help people facing homelessness, families surviving domestic violence, youth with developmental delays and veterans.
58. Alan Mucatel
CEO, Rising Ground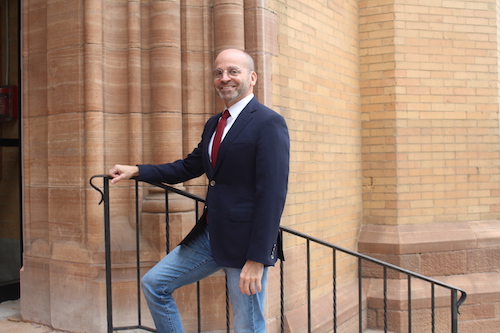 Since joining the child welfare nonprofit Rising Ground in 2009, Alan Mucatel has led it through a major merger, programmatic changes and a rebranding. The 190-year-old organization serves more than 25,000 people annually through foster care, early childhood programs and other initiatives. Rising Ground is now a key partner in New York City's recent initiative to keep girls out of juvenile detention.
59. Kelsey Louie
CEO, GMHC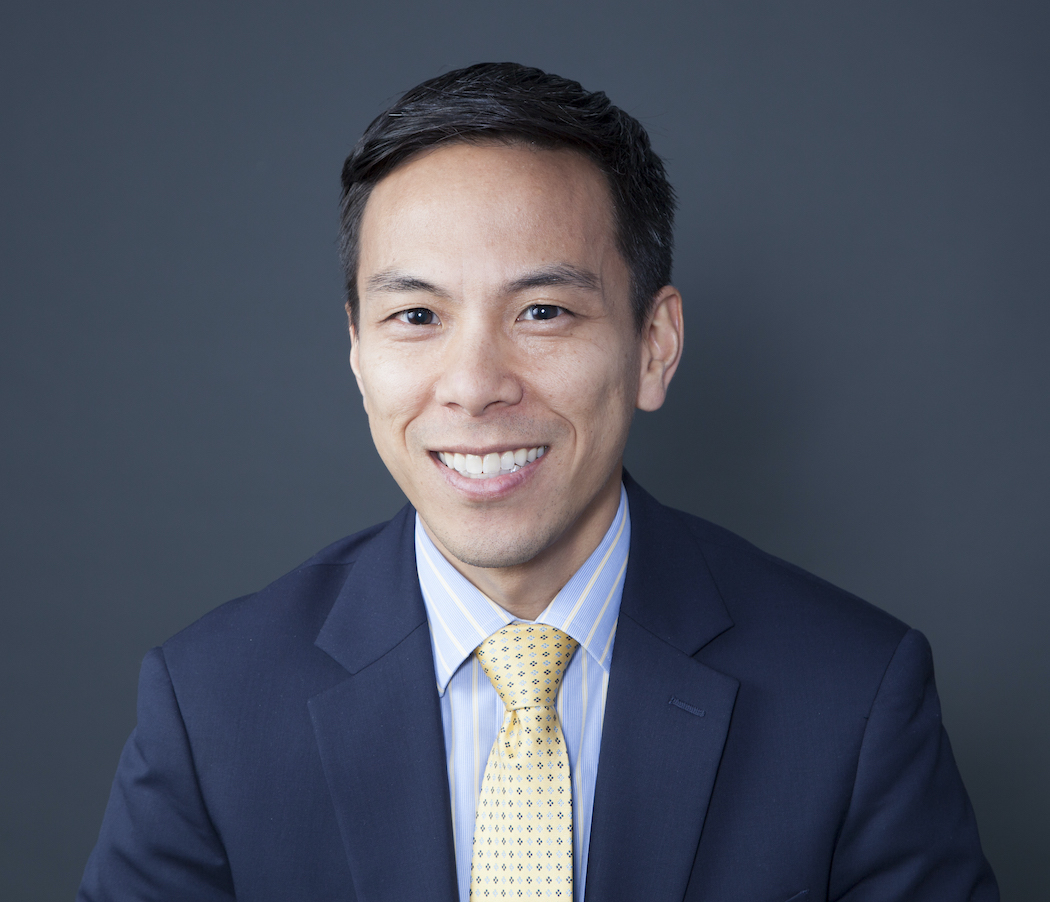 Kelsey Louie heads GMHC, the world's first organization providing HIV/AIDS services, including HIV testing, food assistance, housing support and workforce development. In 2014, he joined Gov. Andrew Cuomo's task force charged with ending the AIDS epidemic statewide by 2020, and serves on the boards of directors for the NMAC, formerly known as the National Minority AIDS Council, and the Network for Social Work Management.
60. Katy Gaul-Stigge
President and CEO, Goodwill Industries of Greater New York and Northern New Jersey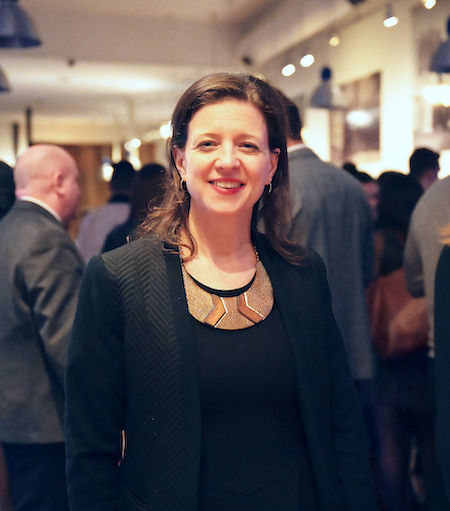 Katy Gaul-Stigge is in her fifth year of leading Goodwill NYNJ, a $120 million organization with 57 programs and 37 retail locations across New York City, Long Island, the Hudson Valley, New York's Capital Region and northern New Jersey. Pre-pandemic, the nonprofit provided work and behavioral health services to more than 26,000 people facing unemployment or underemployment. Despite the transition to offering these services remotely, the organization has now reached about 90% of its original service levels.
61. Elizabeth McCarthy
CEO, Sheltering Arms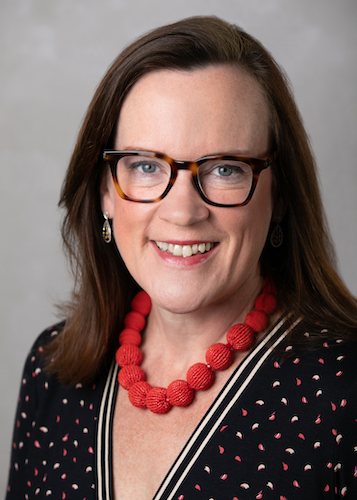 Over the course of Elizabeth McCarthy's 10 years at Sheltering Arms, the nonprofit has doubled in size and commensurately expanded its programming in early childhood education and juvenile justice. The $98 million organization has assembled packages of food, diapers and other products for its families in need throughout the pandemic while continuing to operate its residences for children and adults with developmental disabilities.
62. Joyce McMillan
Founder, Parent Legislative Action Network
Joyce McMillan remains one of the most outspoken activists advocating on behalf of parents dealing with New York's child welfare system. She played a key role organizing racial justice protests this past year criticizing the New York City Administration for Children's Services' disproportionate scrutiny of Black parents and has pushed for the agency to be abolished altogether. McMillan leads child welfare family engagement and advocacy efforts at Sinergia.
63. Courtney Bryan
Executive Director, Center for Court Innovation
Initially founded as a public-private partnership between the New York State Unified Court System and the Fund for the City of New York, the Center for Court Innovation, led by Courtney Bryan since last year, has spearheaded new programs in the criminal justice sphere in violence prevention, alternatives to incarceration and reentry initiatives. Bryan previously served as a member of its advisory board and as and executive director at the JPMorgan Chase & Co. Foundation.
64. Lisa Schreibersdorf
Founder and Executive Director, Brooklyn Defender Services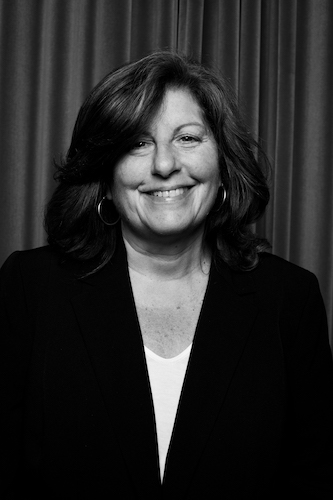 Over the course of more than 20 years, Brooklyn Defender Services has grown from an organization of 38 employees to become one of the largest public defender offices in the country, serving close to 35,000 New Yorkers annually – and Lisa Schreibersdorf has led the legal services nonprofit through it all. Brooklyn Defender Services continues to be active in representing immigrants in detention and pushing for reforming the New York City Police Department among other priorities.
65. Justine Olderman
Executive Director, The Bronx Defenders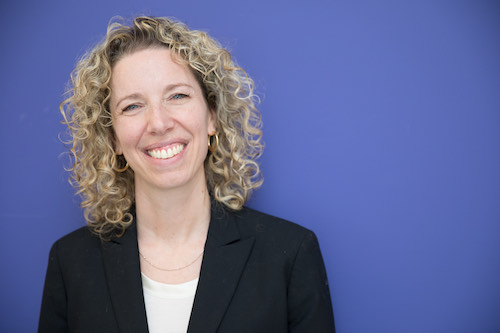 During Justine Olderman's time in leadership roles at The Bronx Defenders, she has helped facilitate the expansion of its criminal practice, created an in-house forensic practice group and worked to promote changes to New York's cash bail system. Under her watch, the legal aid organization has spent the past year pushing for COVID-19 vaccine access for prisoners and representing those injured after NYPD officers confined and arrested demonstrators in Mott Haven.
66. Joanne Oplustil
President and CEO, CAMBA
Since the 1980s, Joanne Oplustil has been an essential part of CAMBA's growing roster of programs for New Yorkers in poverty, which now stretches across 95 locations in New York City. The $169 million nonprofit's initiatives, which include supportive housing, community centers, gun violence prevention and case management, reach over 65,000 people in the five boroughs. Oplustil also leads CAMBA Housing Ventures, a separate nonprofit focused on affordable housing development.
67. Bill Chong
Commissioner, New York City Department of Youth and Community Development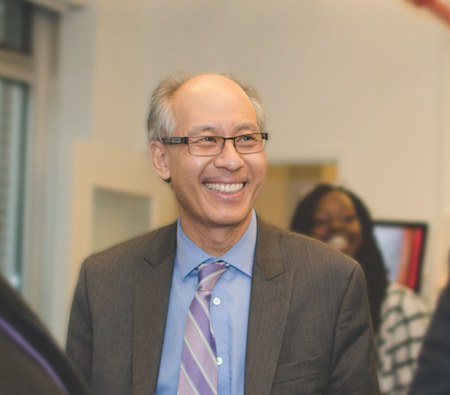 Under Commissioner Bill Chong's leadership, the city Department of Youth and Community Development coordinates with a network of nonprofits to provide after- school programs, literacy services and other services for youth. The city agency came into the spotlight this past year after the city cut its Summer Youth Employment Program due to the coronavirus pandemic, resulting in backlash from teenagers, community organizations and elected officials. 
68. Frankie Miranda
President and CEO, Hispanic Federation
Frankie Miranda held various roles at the Hispanic Federation over the past 15 years before being named its president and CEO in 2019. During his tenure with the organization, which advocates on behalf of Latino nonprofits and Latinos in New York and beyond, Miranda has managed its expansion into Florida and Puerto Rico. He also runs its annual gala, which now raises more than $2.7 million each year.
69. Jo-Ann Yoo
Executive Director, Asian American Federation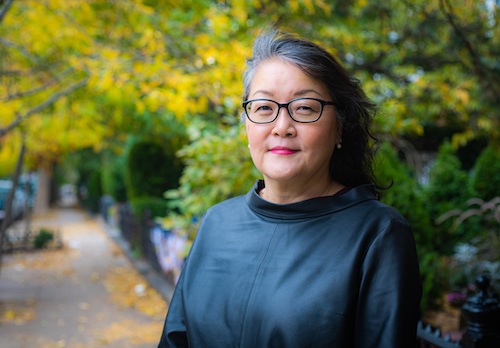 About 60 organizations compose the membership of the Asian American Federation, which represents and supports Asian American nonprofits and the communities they serve. Under Jo-Ann Yoo's leadership through the pandemic, the federation has helped secure relief grants for small businesses, distributed cash assistance, collected records of bias incidents against Asian Americans, and conducted research to draw attention to Asian American unemployment. 
70. Leslie Gordon
President and CEO, Food Bank For New York City
Leslie Gordonbecame president and CEO of Food Bank For New York City in March 2020, at the start of an unprecedented crisis that put greater pressure on the nonprofit's hunger relief efforts than ever before. She is leading the effort to connect New Yorkers to food across the five boroughs. Before joining the organization, she headed Feeding Westchester, where food distribution increased by 20% under her leadership.
71. David Woodlock
President and CEO, Institute for Community Living
David Woodlock spent more than 30 years in state government before becoming president and CEO of ICL, which provides services for people struggling with mental illness and substance use and those with developmental disabilities. Spurred on by the rising need for assistance caused by the COVID-19 pandemic, the nonprofit launched a new program at its East New York Health Hub to help connect locals to meals, housing and health services.
72. Muzzy Rosenblatt
President and CEO, Bowery Residents' Committee
Muzzy Rosenblatt oversees 30 programs and services in his role as president and CEO of Bowery Residents' Committee, including permanent housing and mental health services. Despite reports from government officials questioning the quality and effectiveness of its outreach efforts in New York City's subway system, the Bowery Residents' Committee continues to lead outreach to homeless people in the subway system.
73. Elizabeth Gaynes
President and CEO, Osborne Association
Over the course of her 37 years at the Osborne Association, Elizabeth Gaynes has transformed the nonprofit from a two-person office into an extensive organization serving people and families affected by incarceration in New York City and the Hudson Valley as well as in jails and prisons. Gaynes is often called on for her expertise in incarceration and reentry, having served on task forces for both New York City and New York state government. 
74. Arva Rice
President and CEO, New York Urban League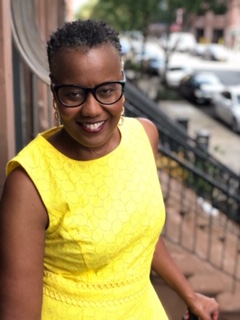 Arva Rice has spent nearly 12 years as the head of the New York Urban League, a century-old civil rights organization connecting Black New Yorkers to education and employment support. Before joining the nonprofit, she was the executive director of both Project Enterprise and Public Allies New York. In addition to her leadership at the New York Urban League, Rice serves as a key adviser to NYPD Commissioner Dermot Shea's efforts to enact a police reform plan.
75. Doug Sauer
CEO, New York Council of Nonprofits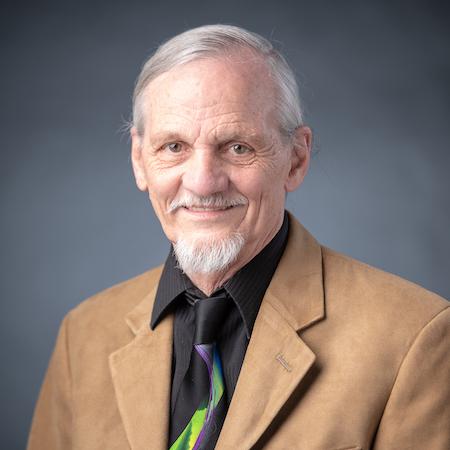 For the past 41 years, Doug Sauer has led the New York Council of Nonprofits, the largest state association of its kind in the country. More than 3,000 organizations serve as members and benefit from its consulting services and advocacy efforts. Sauer sounded the alarm about state-contracted payment delays to nonprofits during the pandemic and has also coordinated with the Hudson Valley Funders Network to provide guidance and resources to local nonprofits.
76. Catherine Trapani
Executive Director, Homeless Services United
Many of New York City's major homeless shelter providers are members of Homeless Services United, which advocates on behalf of its 50 members. Catherine Trapani has led the organization since 2016, after directing housing programs for domestic violence survivors at New Destiny Housing. She has focused efforts on ensuring shelters have adequate resources during the COVID-19 pandemic, including sufficient access to personal protective equipment.
77. Elizabeth Guggenheimer
Executive Director, Lawyers Alliance for New York
Elizabeth Guggenheimer became Lawyers Alliance for New York's executive director in 2019, where she previously led its pro bono program, strategic planning and fundraising, among other responsibilities. She now heads the organization's efforts to provide legal services to more than 700 New York City nonprofits annually. Before joining Lawyers Alliance for New York, Guggenheimer served as deputy bureau chief and acting bureau chief of the New York State Attorney General's Charities Bureau.
78. Frederick Shack
CEO, Urban Pathways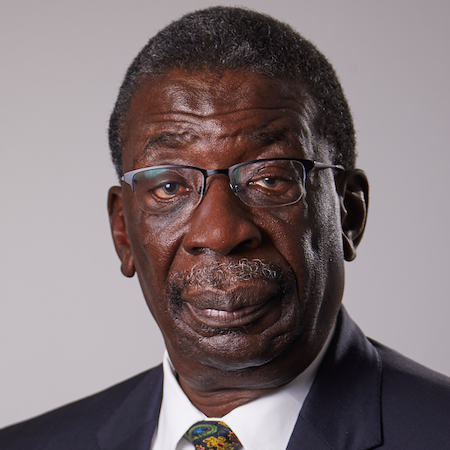 Over the course of Fred Shack's 16 years leading Urban Pathways, the nonprofit has become one of New York City's largest supportive housing providers. Shack has been called on to provide his insight on plans to improve New York's response to the COVID-19 pandemic, both as a member of the state's Vaccine Equity Task Force and as co-chair of the Human Services Council's Human Services Recovery Task Force.
79. Joseph DeGenova
President and CEO, Center for Urban Community Services 
Joseph DeGenova has been with the Center for Urban Community Services for three decades, becoming its CEO in December after founder Tony Hannigan stepped down from the role. After having previously served as its associate executive director, DeGenova supervised the nonprofit's senior staff across its different service programs, medical affiliate and its staff training institute. The Center for Urban Community Services helps 50,000 people in New York and beyond, offering housing and other services for people facing homelessness.
80. William "Bill" Gettman Jr.
CEO, Northern Rivers Family of Services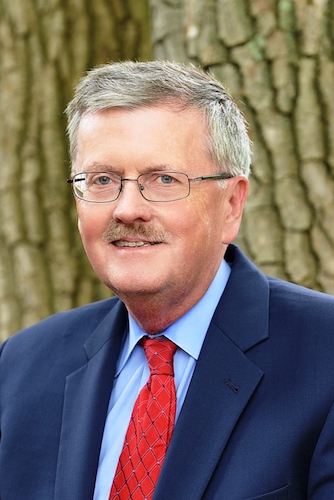 Northern Rivers Family of Services' service area stretches across 42 counties in New York, reaching more than 18,000 people. Its programs include foster care services, residential facilities for youth, and behavioral health support. William Gettman has led the 190-year-old nonprofit since 2016, bringing with him more than 30 years' experience in the public, private and nonprofit sectors. He serves as treasurer for the New York State Coalition for Children's Behavioral Health and as a board member with the Council of Family and Child Caring Agencies.
81. Gerard McCaffery
President and CEO, MercyFirst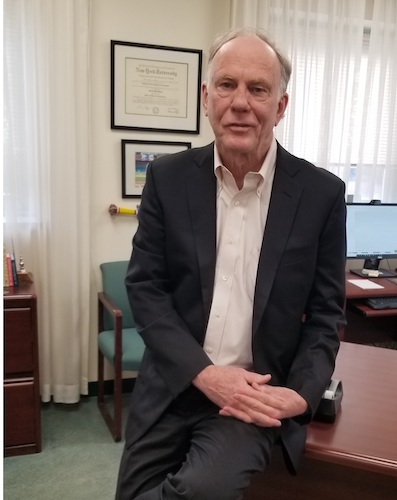 Since its founding as an orphanage in 1894, MercyFirst has transformed into a multiservice organization serving the youth and families of Brooklyn, Queens and Long Island. As president and CEO, Gerard McCaffery oversees its group homes and programs, which provide foster care services, mental health support and other services. He joined MercyFirst in 2006, soon after it was formed from the merger of St. Mary's of the Angels and Angel Guardian.
82. Cal Hedigan
CEO, Community Access
While Cal Hedigan has served as CEO of Community Access since 2019 – overseeing its work providing supportive housing, training, and other services to people living with mental health challenges – she's been with the nonprofit for much longer, having held leadership roles there since 1999. In addition to its direct services, Community Access has amped up its advocacy efforts to remove police from responding to mental health crisis calls.
83. Raul Russi
President and CEO, Acacia Network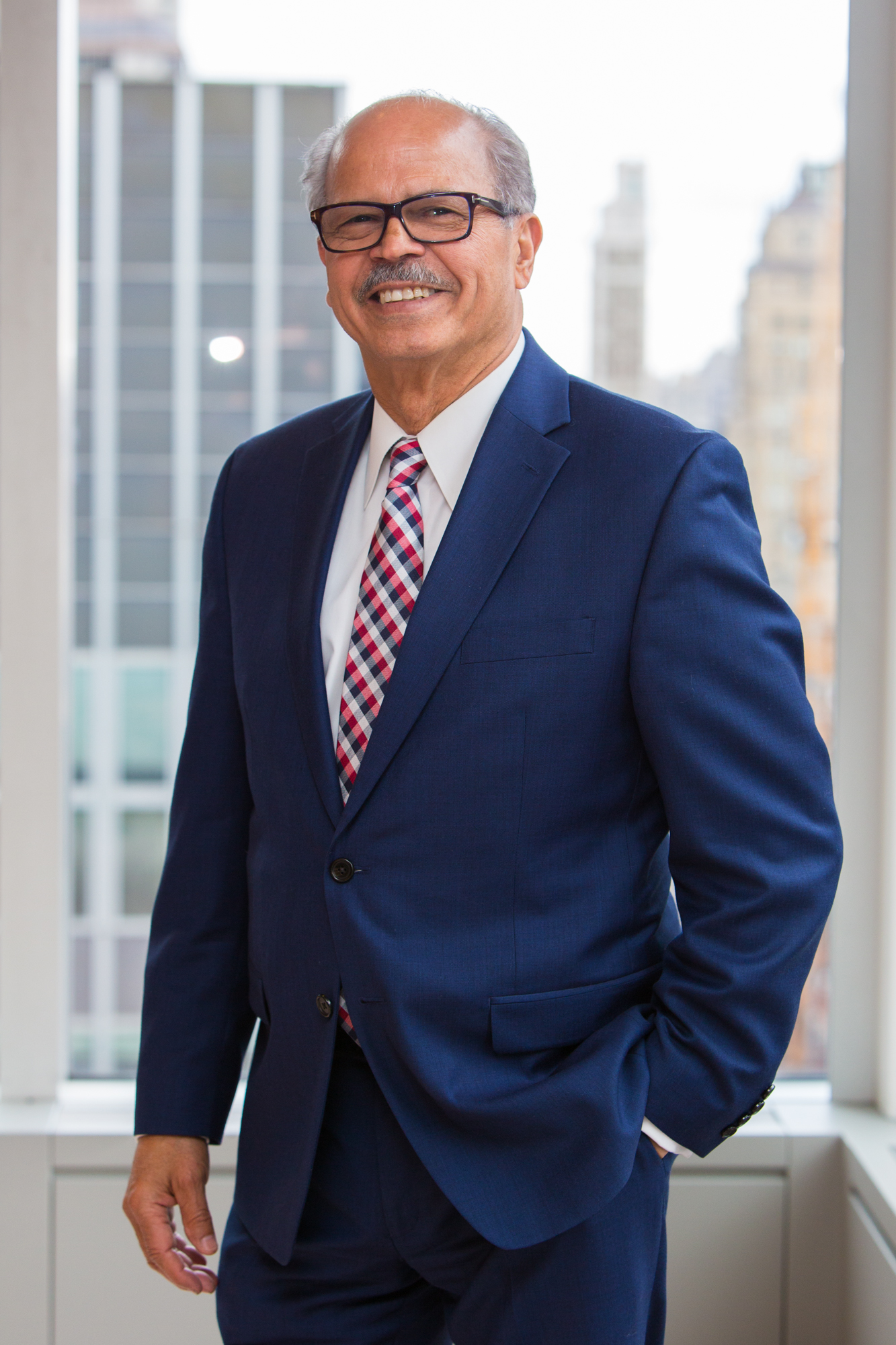 Raul Russi leads New York City's largest provider of homeless housing, with 100-plus affiliates serving over 150,000 people in seven states and Puerto Rico. Before entering the nonprofit sector, Russi was a Buffalo police officer and chaired the New York State Parole Board. During the coronavirus pandemic, Acacia Network maintained critical services for those struggling with such challenges as mental health and addiction disorders and chronic health conditions, while its federally qualified health centers were among the first to vaccinate city patients.
84. Melissa Aase
Executive Director, University Settlement
Melissa Aase joined University Settlement in 1992 as a student intern and has now led the 135-year-old nonprofit for over eight years, including through its recent landmark announcement last year that it was ending its 20-year legal partnership with The Door, after seeing how significantly each has expanded over time. New York City Mayor Bill de Blasio appointed Aase to his Education Sector Advisory Council this past year.
85. Damyn Kelly
President and CEO, Lutheran Social Services of New York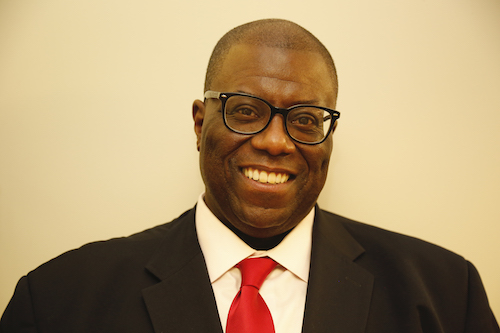 Damyn Kelly is in charge of Lutheran Social Services of New York, a $60 million social services nonprofit serving more than 7,000 New Yorkers each day through affordable housing, foster care services, early education support and other programs. Kelly has spent more than 18 years as a chief executive at organizations helping vulnerable communities in New York, including as CEO of Southeast Bronx Neighborhood Centers.
86. John Kastan
Interim CEO, The Jewish Board
Before serving as The Jewish Board's interim CEO, John Kastan was chief program officer for all four of the nonprofit's divisions: community services, children's residential, adult and family residential, and services for the intellectually and developmentally disabled. He played a key role in rolling out its electronic health record and launched new programs. Kastan also serves as a member of the state's Behavioral Health Services Advisory Council.
87. David Garza
President and CEO, Henry Street Settlement
David Garza has led Henry Street Settlement – and its health care, arts and social services programs for New Yorkers – since 2010. He serves on the board of directors for several organizations, including the New York City Employment and Training Coalition, Citizens' Committee for Children, Human Services Council and United Neighborhood Houses. He is also on two of New York City Mayor Bill de Blasio's Sector Advisory Councils helping with the city's recovery.
88. Allison Nickerson
Executive Director, LiveOn NY
Allison Nickerson advocates for more than 100 nonprofits serving older New Yorkers in her role as executive director of LiveOn NY. Throughout the pandemic, the organization has called on New York City to better support its home-delivered meals program and improve its COVID-19 vaccine distribution plan so it is more accessible for seniors. In addition to its advocacy work, LiveOn NY provides benefits assistance to older adults and capacity-building support to nonprofits helping aging New Yorkers.
89. Joanne Smith
Founder, President and CEO, Girls for Gender Equity
Founded by Joanne Smith two decades ago, Girls for Gender Equity is a youth development organization that aims to support the well-being of girls in New York and beyond. It has recently made advocacy around policing and criminal justice one of its top priorities, collaborating with New York City on an initiative aiming to keep girls out of the juvenile justice system and calling for the removal of police officers in schools.
90. Roxanne Persaud & Linda Rosenthal
Chairs, State Senate and Assembly Social Services Committees
The two state lawmakers chair their respective legislative bodies' committees overseeing social services in New York. State Sen. Roxanne Persaud has spent the past year pushing New York to release federal funds provided through the CARES Act to help nonprofits and supporting continued funding for New York City's Summer Youth Employment Program. Assembly Member Linda Rosenthal, who has been active in monitoring the state's rental assistance program created during the coronavirus pandemic, was recently appointed to lead the Assembly's social services committee.
91. Beth Shapiro
Executive Director, Citymeals on Wheels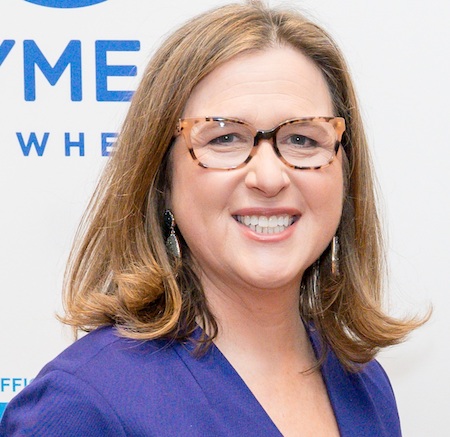 During her tenure leading Citymeals on Wheels, Executive Director Beth Shapiro began a strategic budgeting process to improve its emergency readiness and launched efforts to connect more people to food benefits. Citymeals' mission to connect older adults in New York City to home-delivered meals took on even greater importance once pandemic lockdowns began in earnest last year. Since the start of the health crisis, the nonprofit has managed to deliver 2 million meals to elderly New Yorkers. 
92. Ashwin Vasan
President and CEO, Fountain House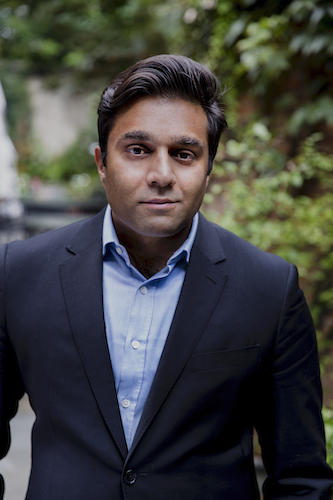 As the president and CEO of Fountain House, Dr. Ashwin Vasan heads a nonprofit whose model for supporting people with mental health challenges has been replicated in over 300 locations in 30 countries. He brings with him experience as a primary care physician and academic. Vasan also served as the founding executive director of the Health Access Equity Unit at the New York City Department of Health and Mental Hygiene, which focused on the intersection of health, clinical systems and the social welfare needs of vulnerable communities.
93. Ralph da Costa Nunez
President and CEO, Homes for the Homeless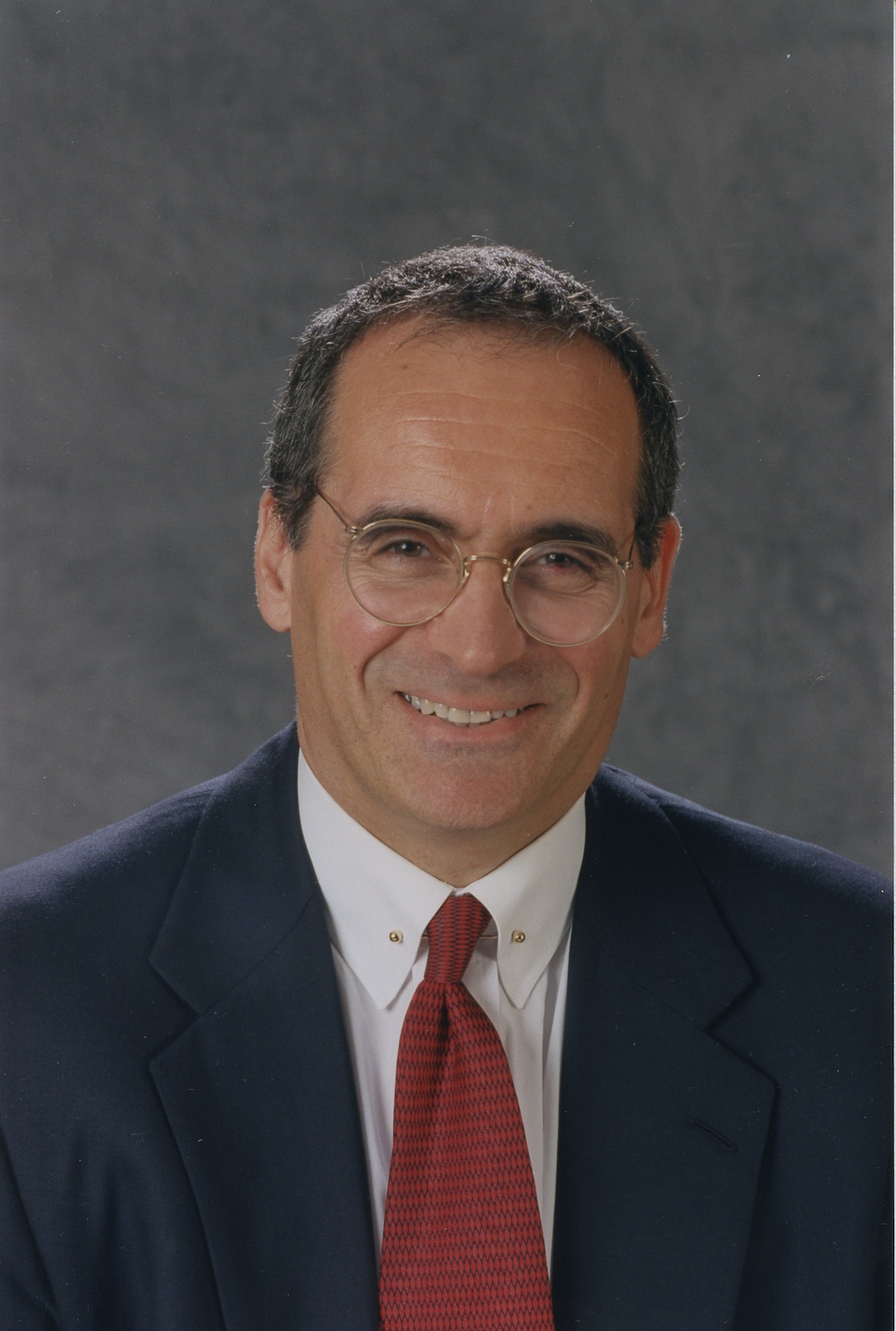 Ralph da Costa Nunez has headed Homes for the Homeless for more than three decades, supporting its efforts to house homeless families and connect them to educational opportunities, health care, job training and legal services. Nunez is also president of the Institute for Children, Poverty, and Homelessness, which conducts research on homelessness among children and families. Before joining the housing nonprofit, he served as a deputy director overseeing policies and services for homeless New Yorkers under New York City Mayor Ed Koch.
94. Peter Goldberg
Executive Director, Brooklyn Community Bail Fund
While the Brooklyn Community Bail Fund pivoted away from posting criminal bail – instead focusing on getting immigrants out of detention and legislative changes – it made an exception to support protesters responding to George Floyd's death in 2020. Seeing a flood of donations, the organization, led by Peter Goldberg, distributed millions of dollars to other funds posting bail for demonstrators and to Black-led groups focused on police brutality and incarceration in New York. 
95. Scott Short
CEO, RiseBoro Community Partnership
Under the direction of CEO Scott Short, RiseBoro Community Partnership provides support ranging from affordable housing to home-delivered meals for seniors and legal services. The nonprofit boosted its efforts to deliver meals to its senior center clients once the pandemic hit, while rolling out plenty of other programming online. Short serves on the boards of several organizations, including the Association for Neighborhood & Housing Development and Enterprise Community Partners.
96. Laura Mascuch
Executive Director, The Supportive Housing Network of New York
As executive director of the Supportive Housing Network, Laura Mascuch works on behalf of more than 200 nonprofits developing and operating supportive housing. The organization has served as a resource to providers through the COVID-19 pandemic, and continues to advocate for greater investment in supportive housing. Before joining the Supportive Housing Network of New York, Mascuch ran her own consulting firm for 10 years.
97. Wendy McClinton
President and CEO, Black Veterans for Social Justice
Wendy McClinton spent a decade serving in the U.S. Army before she began helping fellow veterans as president and CEO of Black Veterans for Social Justice. The nonprofit provides a range of services to help military personnel transition into civilian life, such as housing, employment services and substance abuse treatment. McClinton serves on the board of directors at the National Coalition for Homeless Veterans and as a member of New York City Mayor Bill de Blasio's Veterans Advisory Board.
98. Eric Rosenbaum
President and CEO, Project Renewal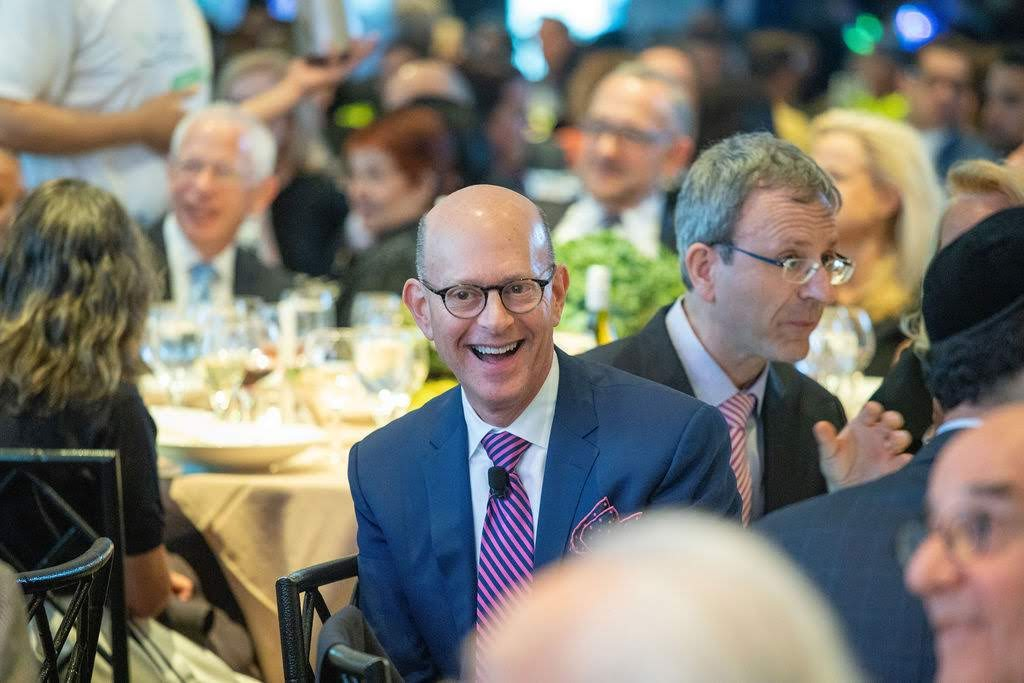 Eric Rosenbaum is in his third year leading Project Renewal, a homeless services provider in New York City helping 16,000 people annually with health care, housing, and employment services. Project Renewal made headlines when one of its temporary shelters at the Lucerne Hotel on the Upper West Side drew the ire of locals and spurred calls to remove its homeless residents from the neighborhood – although the courts have blocked the effort.
99. Tiloma Jayasinghe
President and CEO, Community Resource Exchange
Having led nonprofits herself, Tiloma Jayasinghe – who became Community Resource Exchange's new president and CEO at the start of the year after serving as director of member organizing at the Donors of Color Network – is familiar with the challenges facing the nonprofits her organization helps. She is now facilitating efforts to connect with local nonprofits to help them with strategic planning and financial management, as well as diversity, equity and inclusion.
Correction: This has post has been updated to clarify how the Brooklyn Community Bail Fund funneled money through other funds to post bail for Black Lives Matter protesters.