The 2021 Queens Power 100
The local leaders who are bringing the borough back from the brink.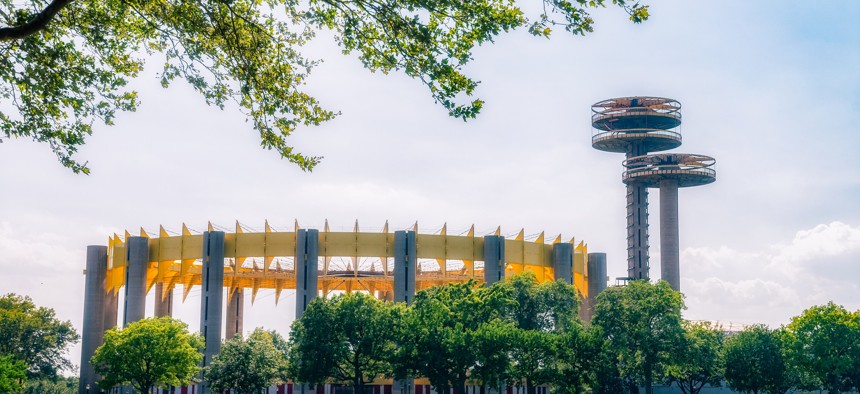 When the first wave of the coronavirus pandemic hit New York, Queens quickly became an epicenter of the deadly virus. But thanks to the collective efforts of public officials, civic leaders and everyday New Yorkers, the borough is on the rebound. State Sen. Michael Gianaris, the No. 2 in the state Legislature's upper house who also represents western Queens, has championed legislation instituting new protections for workers and tenants. State Sen. Jessica Ramos, who hails from Jackson Heights, spearheaded a measure that delivers badly needed assistance to undocumented immigrants. And Queens' own Rep. Grace Meng has been speaking out loudly against rising xenophobia and hate crimes directed at Asian Americans during the pandemic. 
These three lawmakers are among the many government officials – along with health care professionals, business executives, nonprofit leaders, union chiefs, advocates and activists of every stripe – who have responded forcefully to the public crisis as well as the economic shutdown that ensued. City & State's latest Queens Power 100, which was researched and written in partnership with freelance journalist Clarissa Sosin, highlights the diverse array of leaders in the borough who are bringing it back from the brink. 
1. Michael Gianaris
State Senate Deputy Majority Leader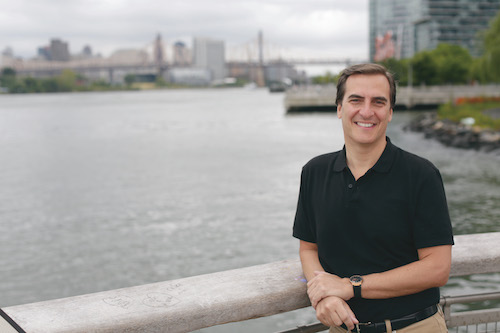 As the second-in-command in the state Senate, District 12 Sen. Michael Gianaris has led New York's legislators to pass numerous bills this year as the state attempts to recover from the ravages of the coronavirus pandemic. On his list of wins are the NY HERO Act, which seeks to protect workers against COVID-19, a series of rollbacks of restrictions set in place by executive orders issued by the governor at the start of the pandemic, and the passing of a resolution to provide rent relief.
2. Grace Meng
Member of Congress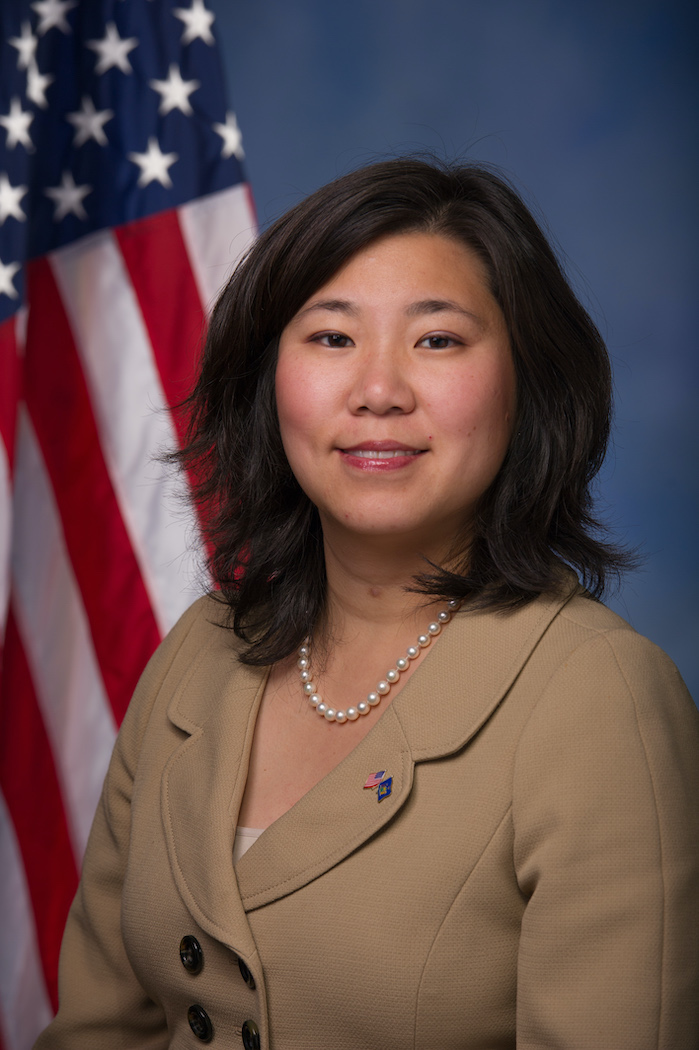 As the state and the borough's only Asian American representative in Congress, Rep. Grace Meng, a lifelong Queens resident, has led the fight against the rise of anti-Asian violence and hate crimes during the ongoing coronavirus pandemic. Her extensive efforts paid off in April with the passing of the COVID-19 Hate Crimes bill, legislation that she introduced a year earlier that creates a position in the Department of Justice to expedite the review of COVID-19 hate crimes.
3. Gregory Meeks 
Member of Congress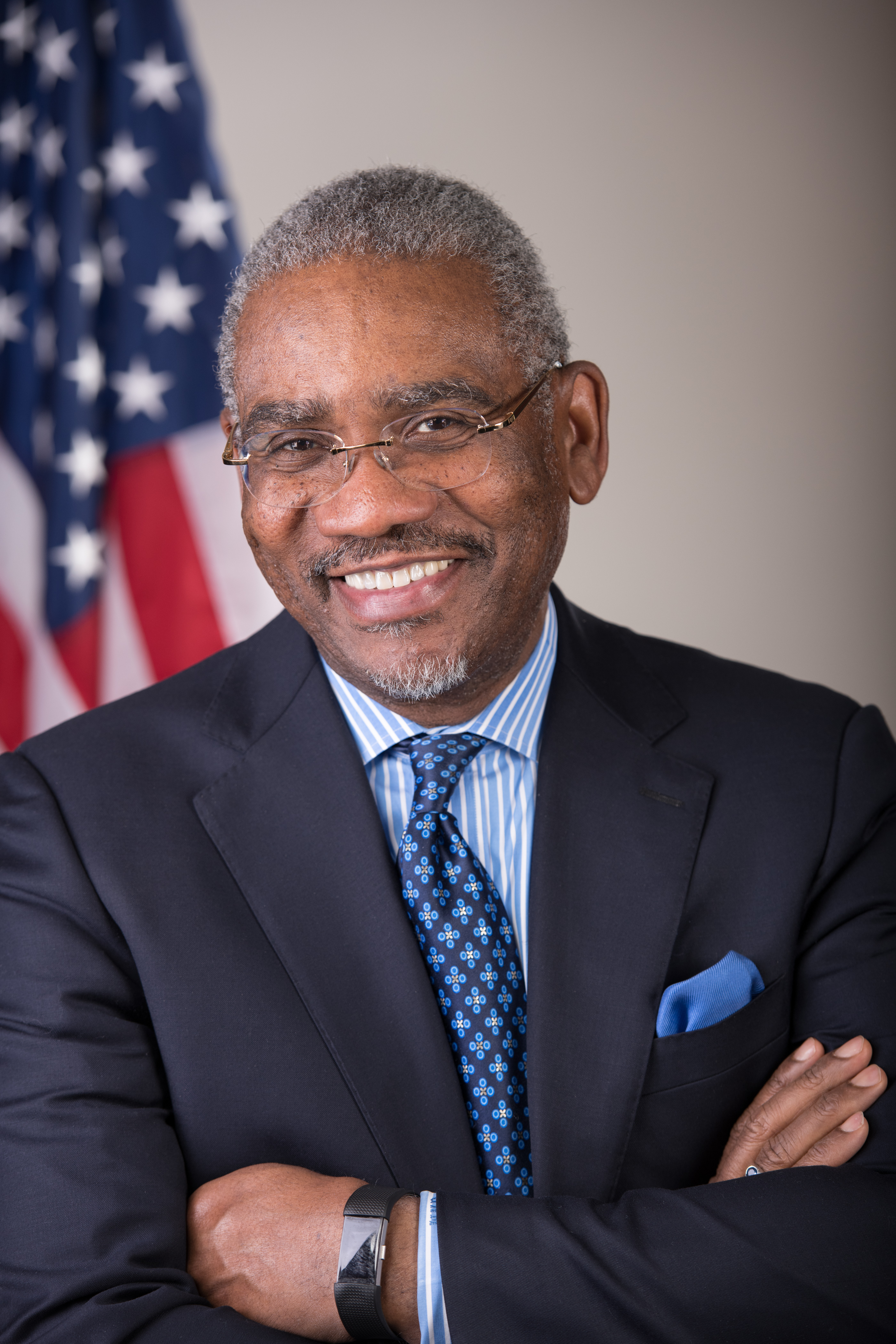 Rep. Gregory Meeks started off the year with a new role on the world stage. Just weeks before 2020 ended, he was elected to chair the House Foreign Affairs Committee – the first Black man ever to hold the position. Since then, Meeks has opposed a constitutional referendum in Haiti, passed a resolution condemning China's actions in Hong Kong and proposed strengthening economic ties between Africa and the U.S., all while managing local politics back in the world's borough in his continued role as chair of the Queens County Democratic Party.
4. Alexandria Ocasio-Cortez
Member of Congress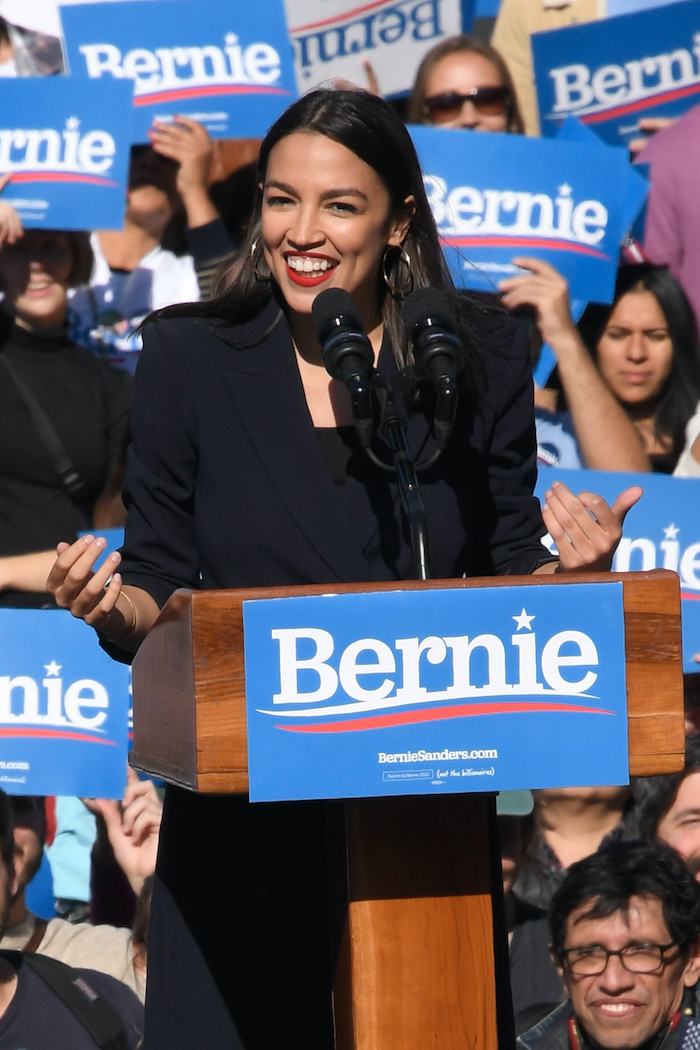 After two years in office, Rep. Alexandria Ocasio-Cortez, the youngest woman elected to Congress, remains a progressive icon, influencing politics within the borough, city and nation. Her monthly virtual town halls for her constituents in District 14 draw a wide audience, sometimes making headlines on international news sites. Last year, Ocasio-Cortez won a second term, and now with a new administration under U.S. President Joe Biden, she's using the power of persuasion instead of resistance to try to turn her agenda into policy, like the Green New Deal which she recently reintroduced.
5. Melinda Katz
Queens District Attorney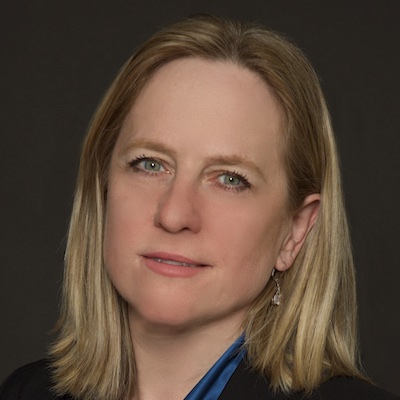 The first woman elected for the role, Melinda Katz has served as Queens top prosecutor for more than a year now, most of which has been during the coronavirus pandemic. And despite her office weathering COVID-19 outbreaks, she took steps toward reform by launching the office's first Conviction Integrity Unit, which led to three vacated convictions and a longtime prosecutor's resignation for misconduct. She has also stopped aggressively prosecuting a variety of low-level, nonviolent crimes.
6. Jessica Ramos
State Senator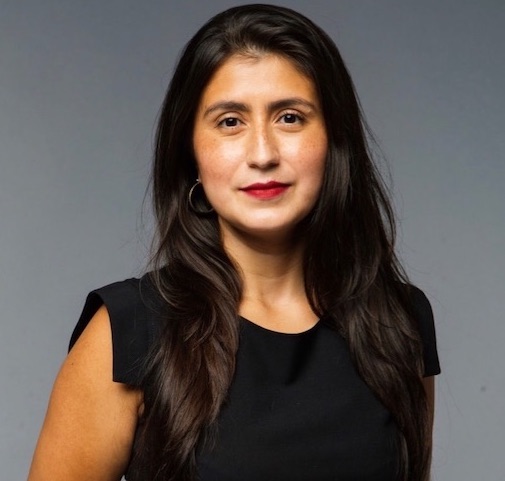 State Sen. Jessica Ramos has quickly become a progressive powerhouse in the state Legislature, spearheading legislation protecting workers and immigrants in her role as chair of the state Senate Labor Committee. One of her notable successes this year concerned the inclusion of the $2.1 billion Excluded Workers Fund in the 2021-2022 state budget. The fund will issue a one-time payment to undocumented workers excluded from the COVID-19 stimulus payments and from unemployment insurance. She has also prioritized policymaking around food and the people who make, harvest and deliver it.
7. Donovan Richards
Queens Borough President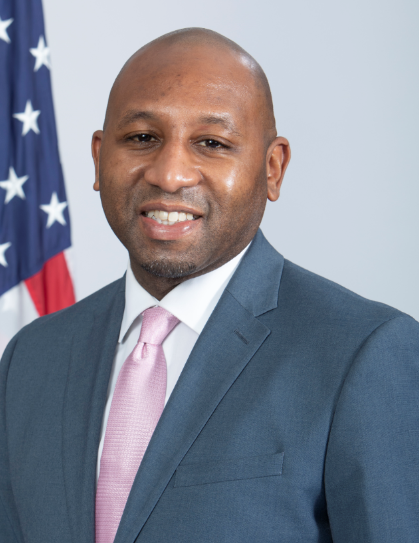 Lifelong Queens resident Donovan Richards became the borough's first Black male borough president after emerging victorious from an unprecedented election complicated by the ongoing coronavirus pandemic, including a cancelled special election. The former council member from Southeast Queens hit the ground running, assisting small businesses through a COVID-19 relief grant program and advocating for affordable housing. Richards will now have to defend his role as Queens' top executive in the June primary and the November general in order to hold office for a full term. 
8. John Liu
State Senator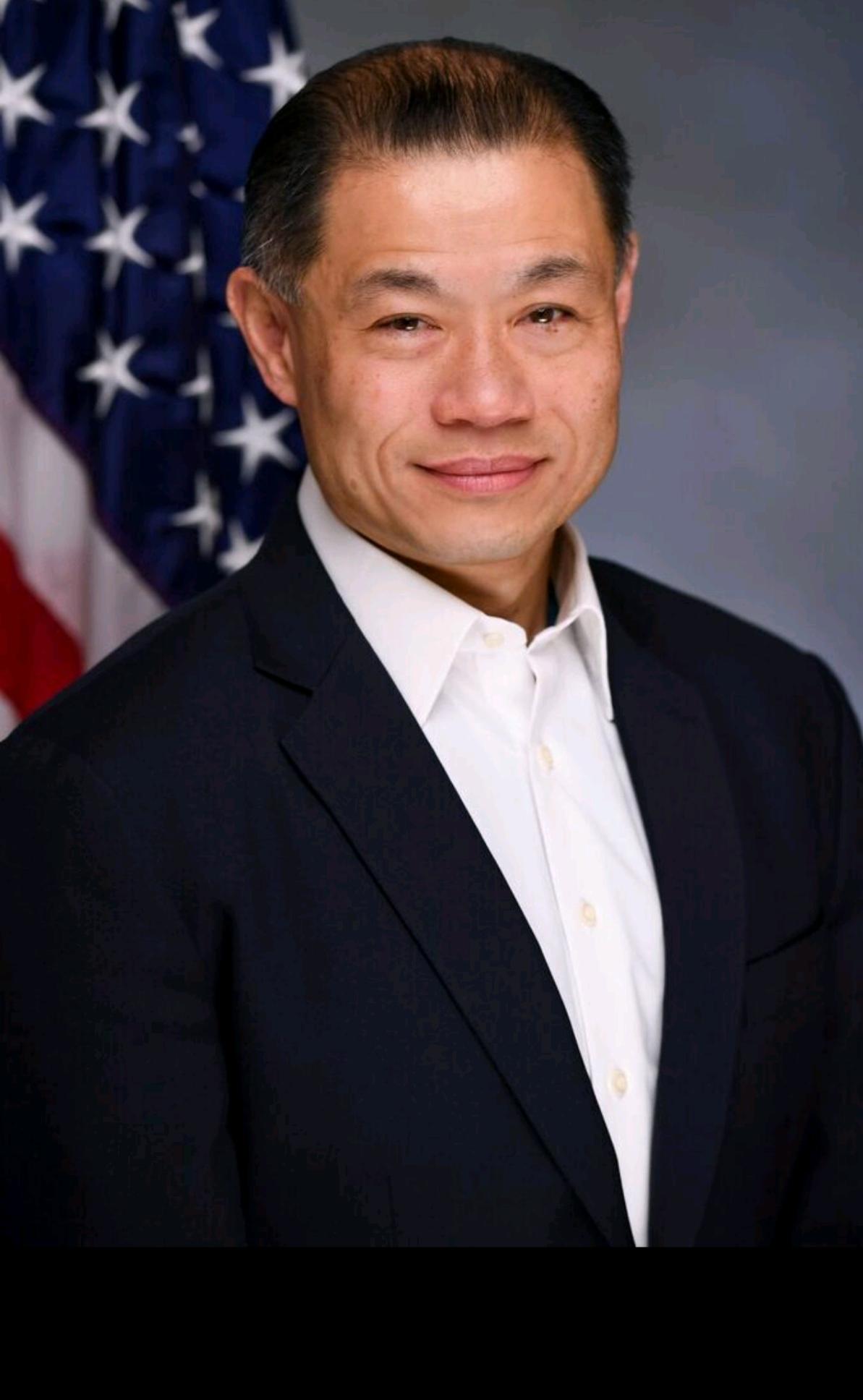 State Sen. John Liu began his second term representing Senate District 11 this year after beating a far-right Trump supporter in the general election. As chair of the New York City Education Committee, Liu has questioned the push to eliminate the controversial entrance exam for the city's elite high schools, calling the proposal "racist" for its exclusion of the Asian American community in the deliberation process. Liu previously served in the City Council and as New York City comptroller and mounted a groundbreaking run for mayor in 2013. 
9. Adrienne Adams
New York City Council Member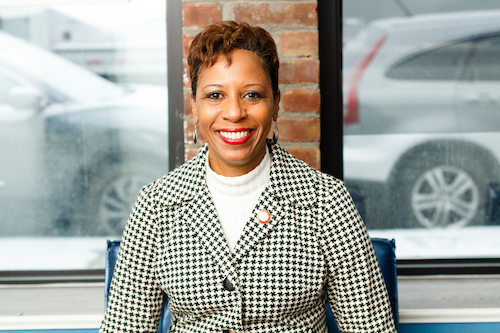 As chair of the Public Safety Committee, Adrienne Adams successfully steered the City Council through politically complicated police reform legislation that resulted from the protests following the death of George Floyd. And while the Southeast Queens council member is up for reelection this year, many people seem to be working under the assumption she'll win since Adams is among the top contenders to replace Corey Johnson as City Council speaker when the leadership post is up for grabs heading into 2022. 
10. Rick Cotton
Executive Director, Port Authority of New York and New Jersey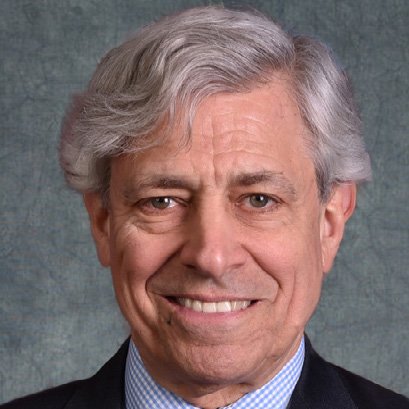 Rick Cotton has the thankless yet important task of keeping the Port Authority afloat despite the uncertainty and fiscal crisis caused by the COVID-19 pandemic. Fewer people are taking the planes and trains that operate under the 100-year-old agency's domain, leaving them facing a projected $3 billion loss by March 2022 and forcing Cotton to make difficult decisions like scaling back the expansion of the Delta terminal at Queens' own JFK Airport by 60%. However, with March cargo volumes 35% higher than pre-COVID levels, Cotton is hopeful for the authority's future.
11. Karen Koslowitz & Danny Dromm
New York City Council Members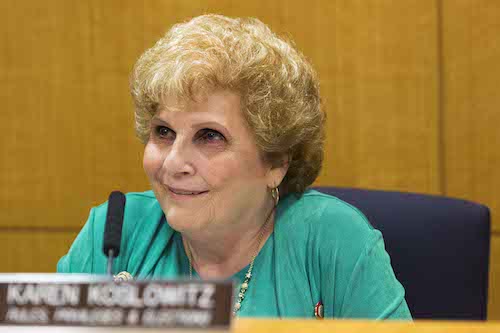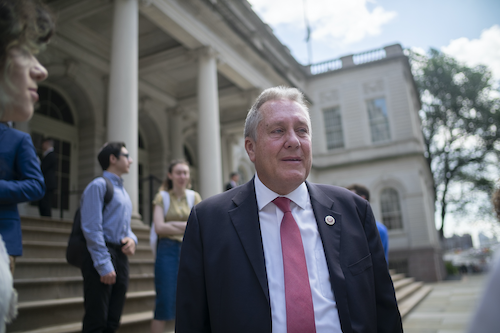 New York City Council Members Karen Koslowitz and Danny Dromm have both had long careers representing their Queens districts. Koslowitz, the leader of the Queens delegation, was first elected to the council in a special election in 1991. She stepped down because of term limits in 2001, served in the Queens Borough President's Office, and then won back her old seat in 2009. Meanwhile, Dromm, the chair of the influential Finance Committee, was elected to the council in 2009 after spending more than 20 years as a public school teacher. Dromm, who also chairs the LGBT Caucus, organized the first Queens LGBT Pride Parade and Festival. The elder statesman and elder stateswoman are both term limited and will be stepping down in the new year.
12. Ron Kim
Assembly Member
A once little-known Assembly member who represents Flushing and Linden Hill, Ron Kim, the first Korean American elected to state Legislature, became a national figure this year when he took to task none other than Gov. Andrew Cuomo for his handling of COVID-19 in nursing homes at the peak of the pandemic. Despite the emotional toll of weathering threats from the governor, losing an uncle who lived in a nursing home to COVID-19, and suffering a bout of the virus himself, Kim passed a repeal of nursing home immunity, which the governor signed into law in April.
13. Leroy Comrie
State Senator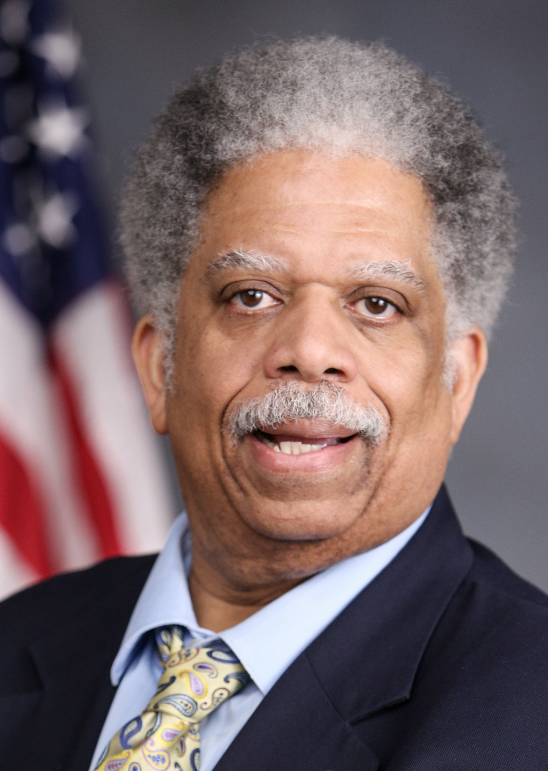 State Sen. Leroy Comrie has enjoyed a long career serving Southeast Queens – as an aide to the late City Council Member Archie Spigner, as a council member himself, as deputy borough president and as a member of the state Senate, where he chairs the Committee on Corporations, Authorities and Commissions. He recently passed a bill reinstating voting rights to some people on parole and introduced legislation to postpone the controversial tax lien sale until a year after the COVID-19 state of emergency has been lifted – an important issue to Southeast Queens.
14. Joseph Addabbo Jr. 
State Senator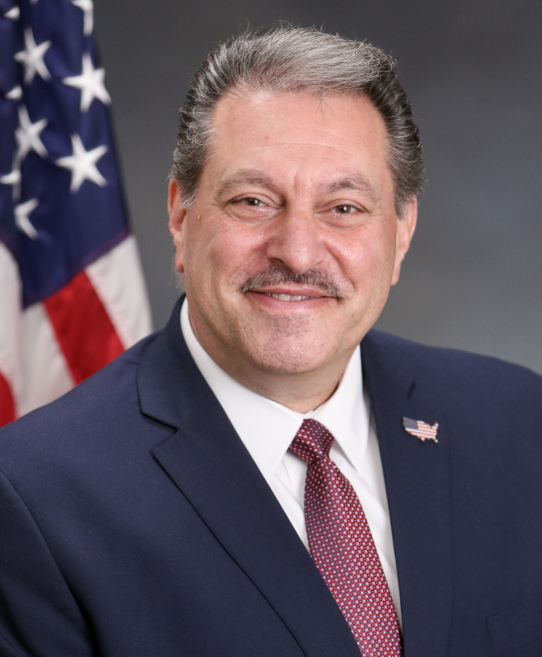 State Sen. Joseph Addabbo Jr. has represented the 15th Senate District for more than a decade. As the chair of the Committee on Racing, Gaming and Wagering, Addabbo worked hard for two years to legalize mobile sports betting in New York state, a measure which was finally passed as part of this year's budget. Before entering the Senate, Addabbo served on the New York City Council. Politics runs in the family, as his father, the late Joseph Addabbo Sr., was a member of Congress. 
15. Toby Ann Stavisky
State Senator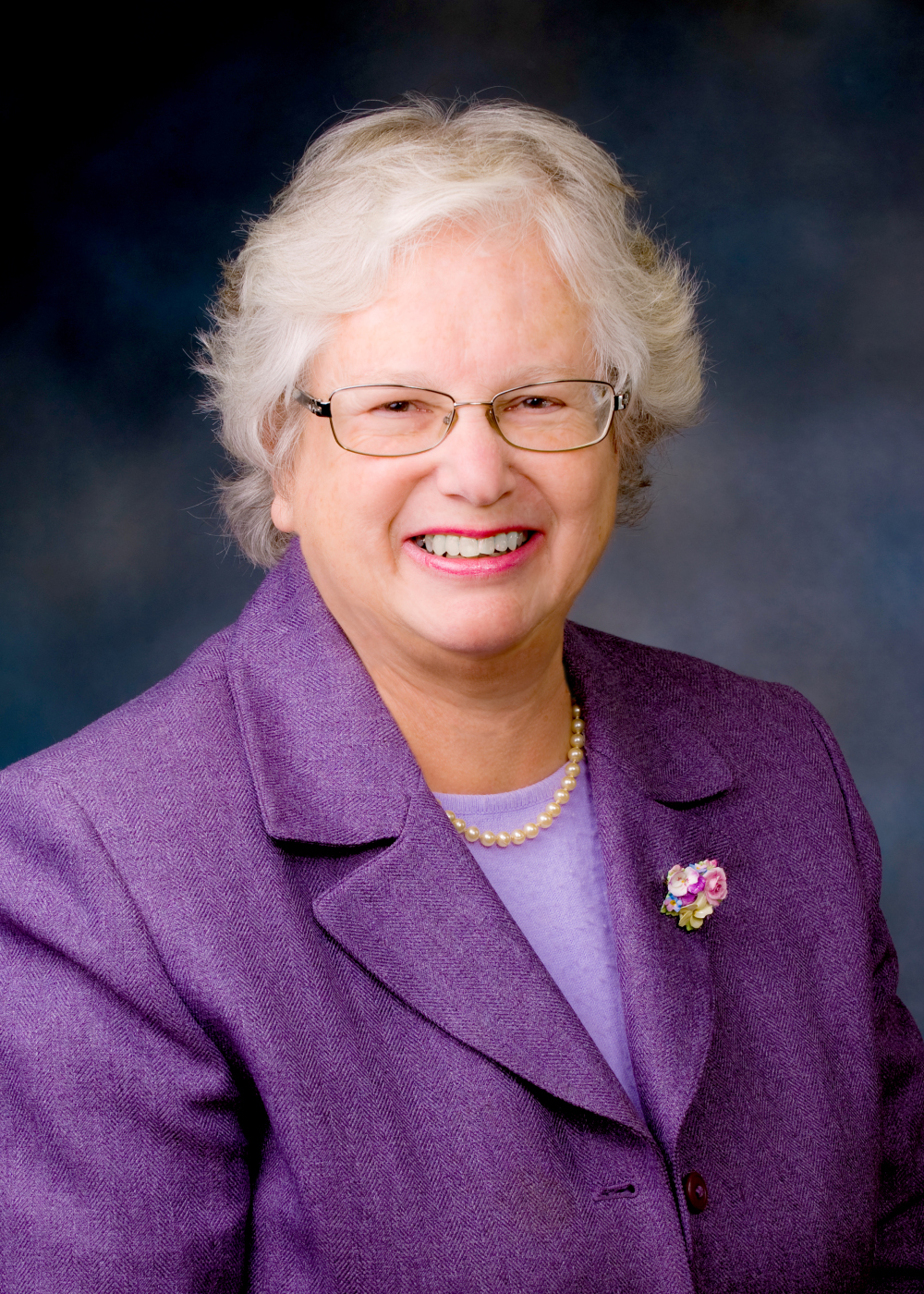 As chair of the state Senate Committee on Higher Education, state Sen. Toby Ann Stavisky has pushed for more funding for the state's public university systems and passed legislation to improve student aid. Her advocacy for education comes from her experience working as a social studies teacher. Stavisky took office in 1999 after the previous seatholder, her husband Leonard, died. Politics is still a family affair. Her son, Evan Stavisky, is a well-connected lobbyist. 
16. James Sanders Jr.
State Senator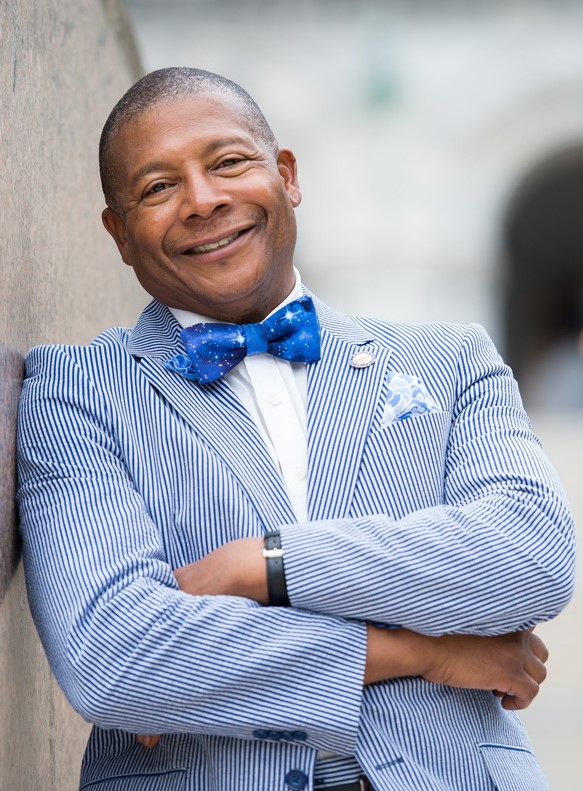 State Sen. James Sanders Jr. has represented the 10th Senate District of New York since 2013. He is the chair of the Committee on Banks and has introduced multiple pieces of legislation that were signed into law this year regulating delinquent mortgages and loans, protecting victims of domestic violence and more. A champion of minority- and women-owned businesses, Sanders previously served in the New York City Council and worked for then-Rep. Floyd Flake.
17. Patrick Jenkins
Founder, Patrick B. Jenkins & Associates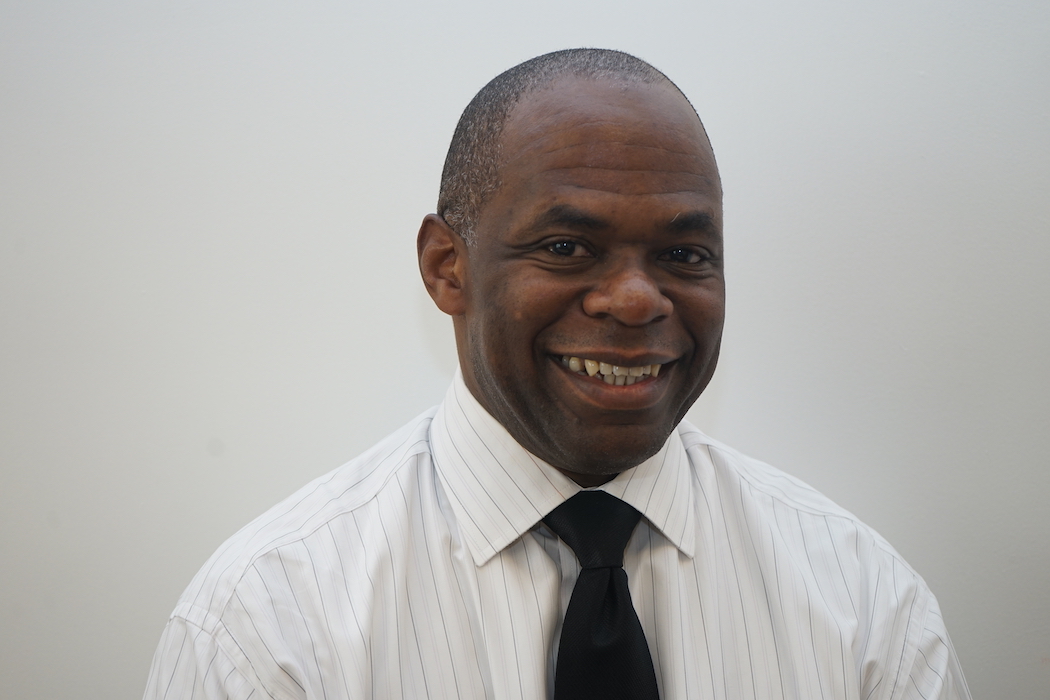 A native of Southeast Queens, Patrick Jenkins has played a role in consulting mayoral, gubernatorial and attorney general campaigns and has close ties to Assembly Speaker Carl Heastie. One of his big successes this year is the legalization of recreational marijuana which finally happened with the passage of the Marijuana Regulation and Taxation Act, or MRTA, a bill that he both lobbied for and advised on. He's also a successful lobbyist with high profile clients such as REBNY. 
18. Thomas Grech
President and CEO, Queens Chamber of Commerce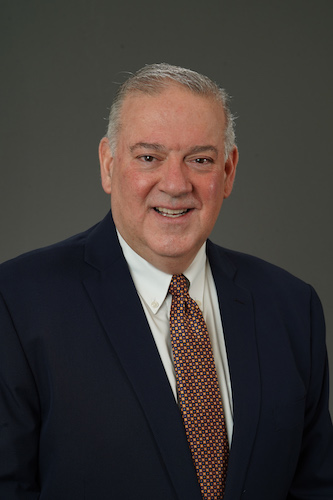 From advocating for help for small businesses to pushing for a full-scale casino at Resorts World, Thomas Grech has been at the forefront of helping businesses in Queens recover from the hardships of the COVID-19 pandemic. Grech launched a council dedicated to turning Queens into a tech hub, created resources to help business owners access PPP loans, and helped secure $155 million for small business recovery and job training in the latest city budget.
19. Kyle Bragg
President, 32BJ SEIU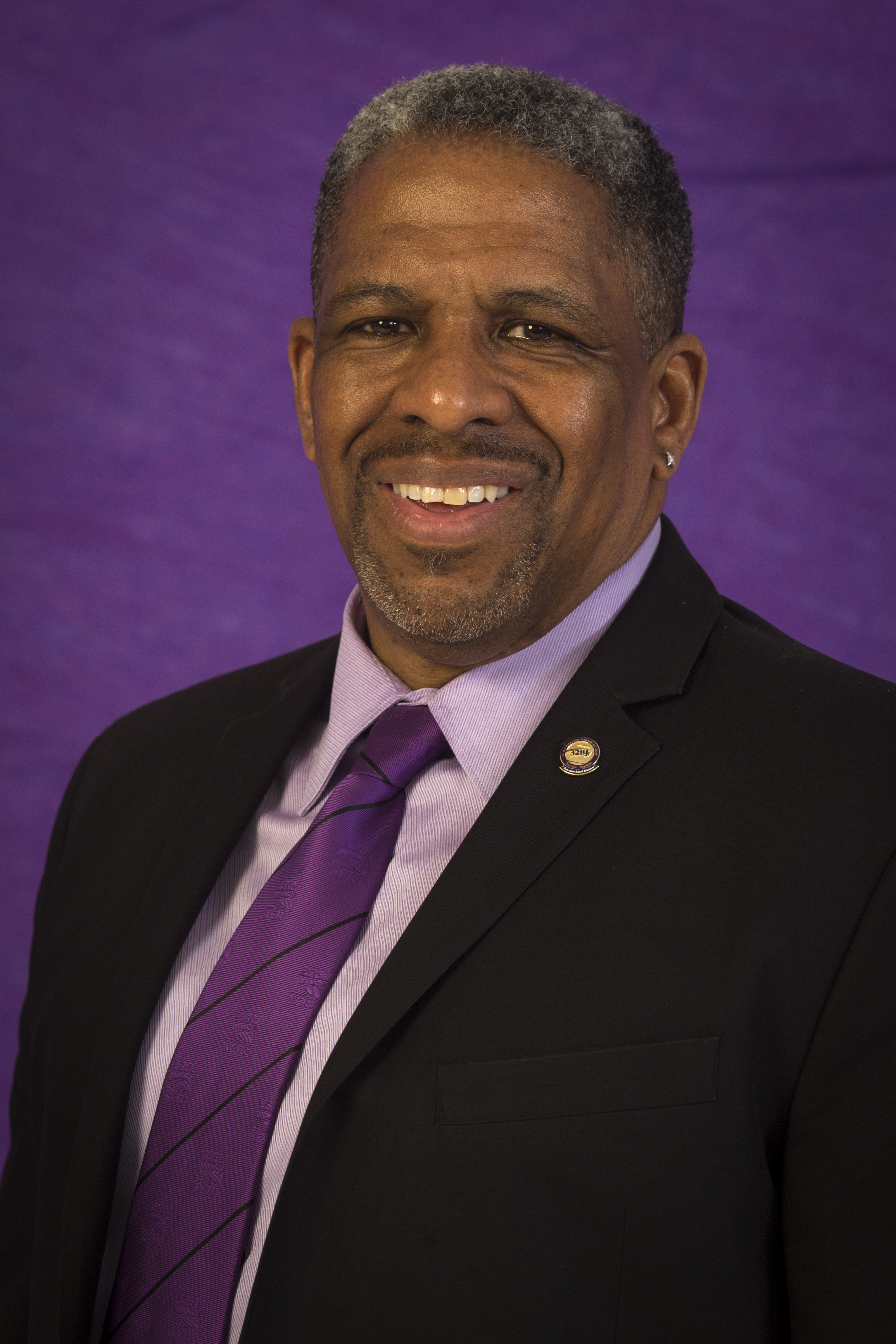 Kyle Bragg's efforts as the head of his union led to the signing into law of the Healthy Terminals Act, which takes effect in July 2021 and provides airport employees with access to affordable and quality health care and other benefits. He put the weight of the union behind Los Deliveristas Unidos – food delivery gig workers fighting for better wages and protections. He's also on the committee to decide the placement of the Essential Workers Monument to honor those lost during the pandemic. Bragg quietly took the lead in pressuring District Attorney Melinda Katz to vacate decades old wrongful convictions of three men: George Bell, Rohan Bolt and Gary Johnson.
20. Patrick Lynch
President, New York City Police Benevolent Association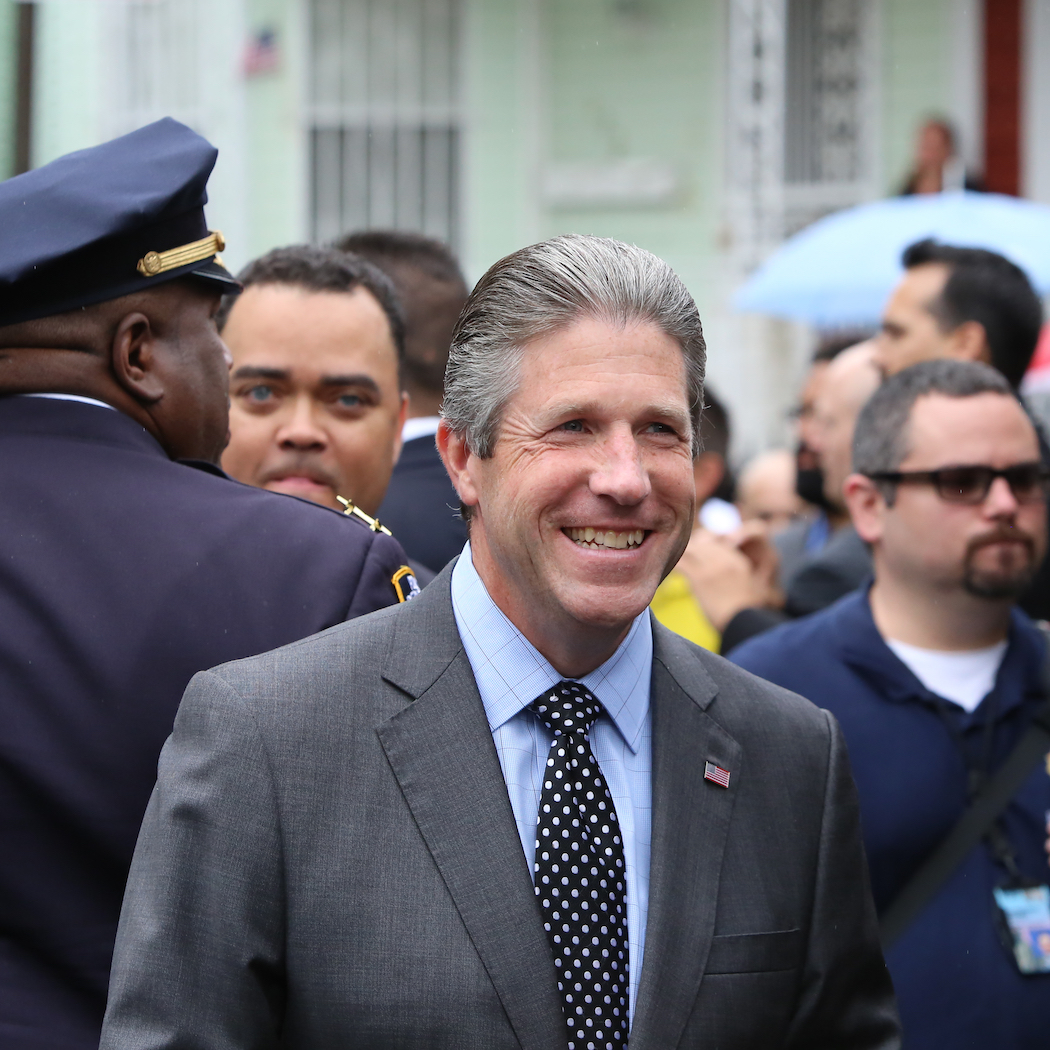 No matter how you feel about the New York City Police Department, you can't deny Patrick Lynch's influence as the head of the New York City Police Benevolent Association, the largest municipal police union in the country. The Bayside resident makes headlines and flexes his muscles when he defends individual officers involved in incidents, advocates for better pay when faced with a city residency requirement for officers, and takes legal action against the state's push for a federal monitor to oversee the department after officers clashed with protesters during the George Floyd protests.
21. Dennis Walcott
President and CEO, Queens Public Library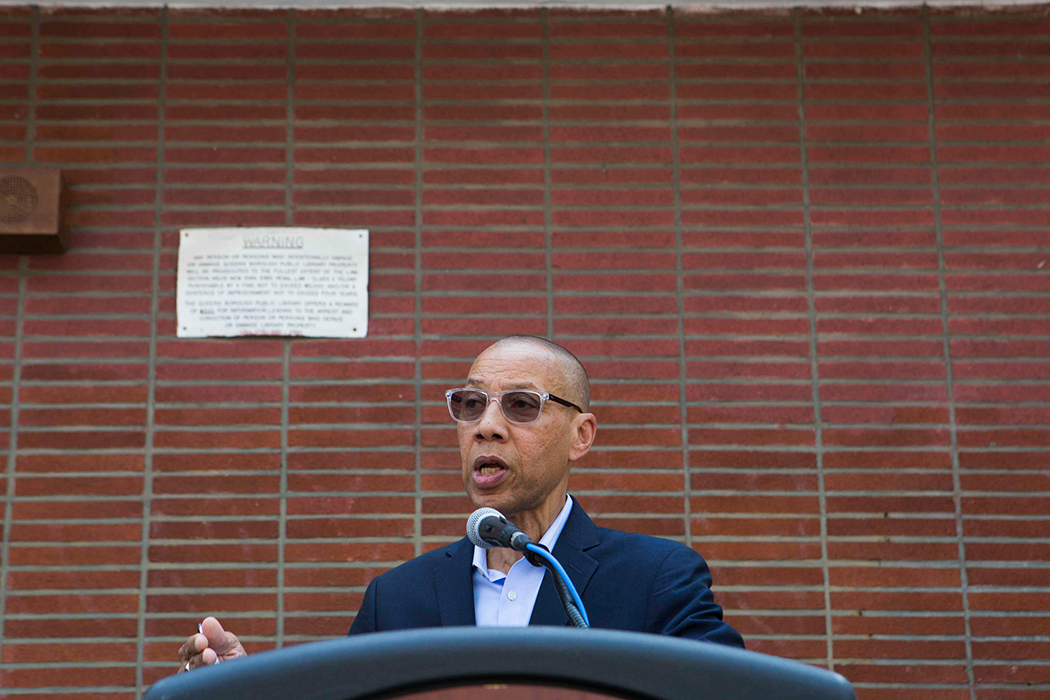 After more than a year of being closed to the public because of the coronavirus and having to switch to remote services, lifelong Queens resident Dennis Walcott welcomed the public back with open arms to the Queens Public Library system by reopening 26 public library branches in the borough in May. The former city schools chancellor has steered the 125-year-old library system and its 66 branches since March 2016, providing Queens residents with books, community programming and more.
22. Carolyn Maloney
Member of Congress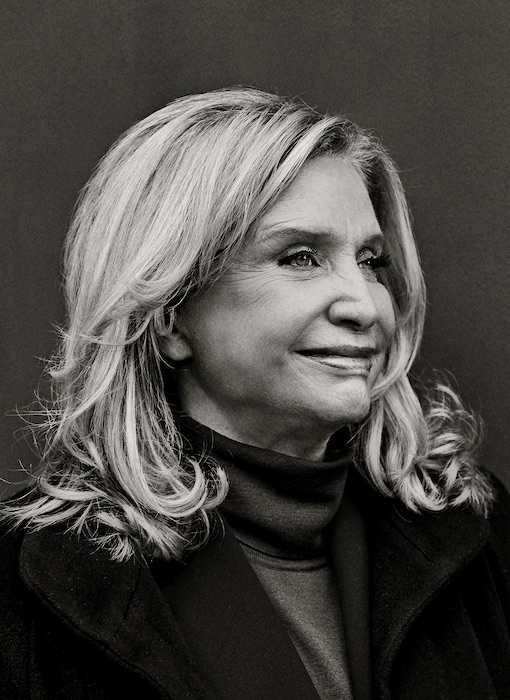 Rep. Carolyn Maloney, a member of the House of Representatives for nearly 30 years, represents a large swath of western Queens along with much of eastern Manhattan. She also chairs the House Oversight Committee. In recent years, Maloney helped push for expanded NYC Ferry service for Astoria, and secured federal funding to help New York City recover from the pandemic and to expand 3-K across the city. Maloney just started a new term in January 2021, but she'll soon face another challenge to her seat in the 2022 Democratic primary. 
23. Hope Knight
President and CEO, Greater Jamaica Development Corporation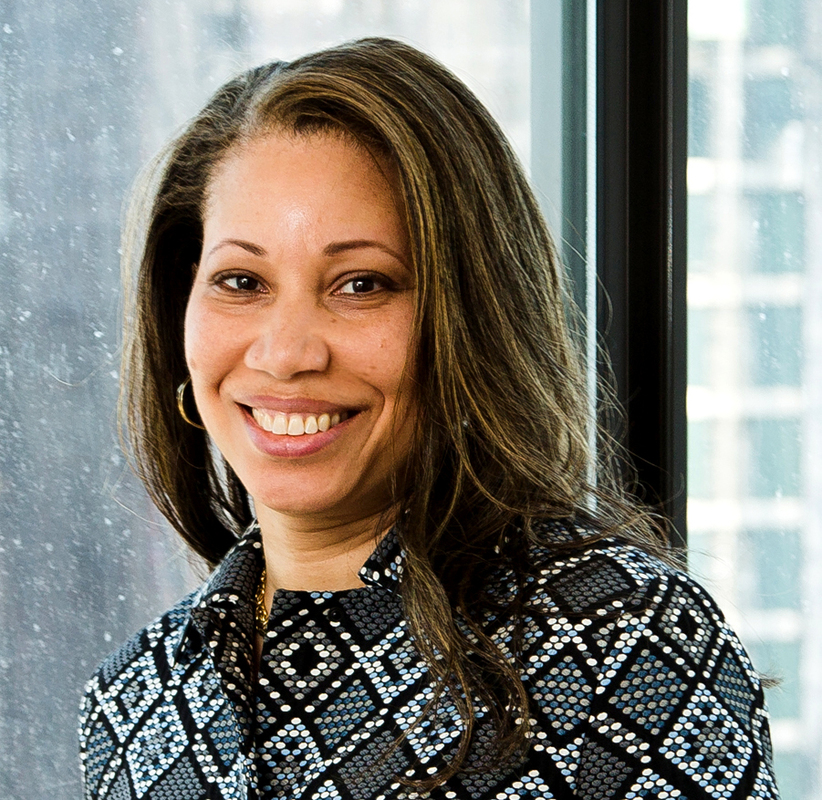 Since 2015, Hope Knight has led efforts to revitalize Downtown Jamaica and the surrounding areas but this past year, the focus has been on helping businesses recover from the COVID-19 pandemic. One example is through the $500,000 grant from the Wells Fargo Open for Business Fund that the Greater Jamaica Development Corporation received, which is being used to help women- and minority-owned businesses in the area.
24. Elizabeth Lusskin
President, Long Island City Partnership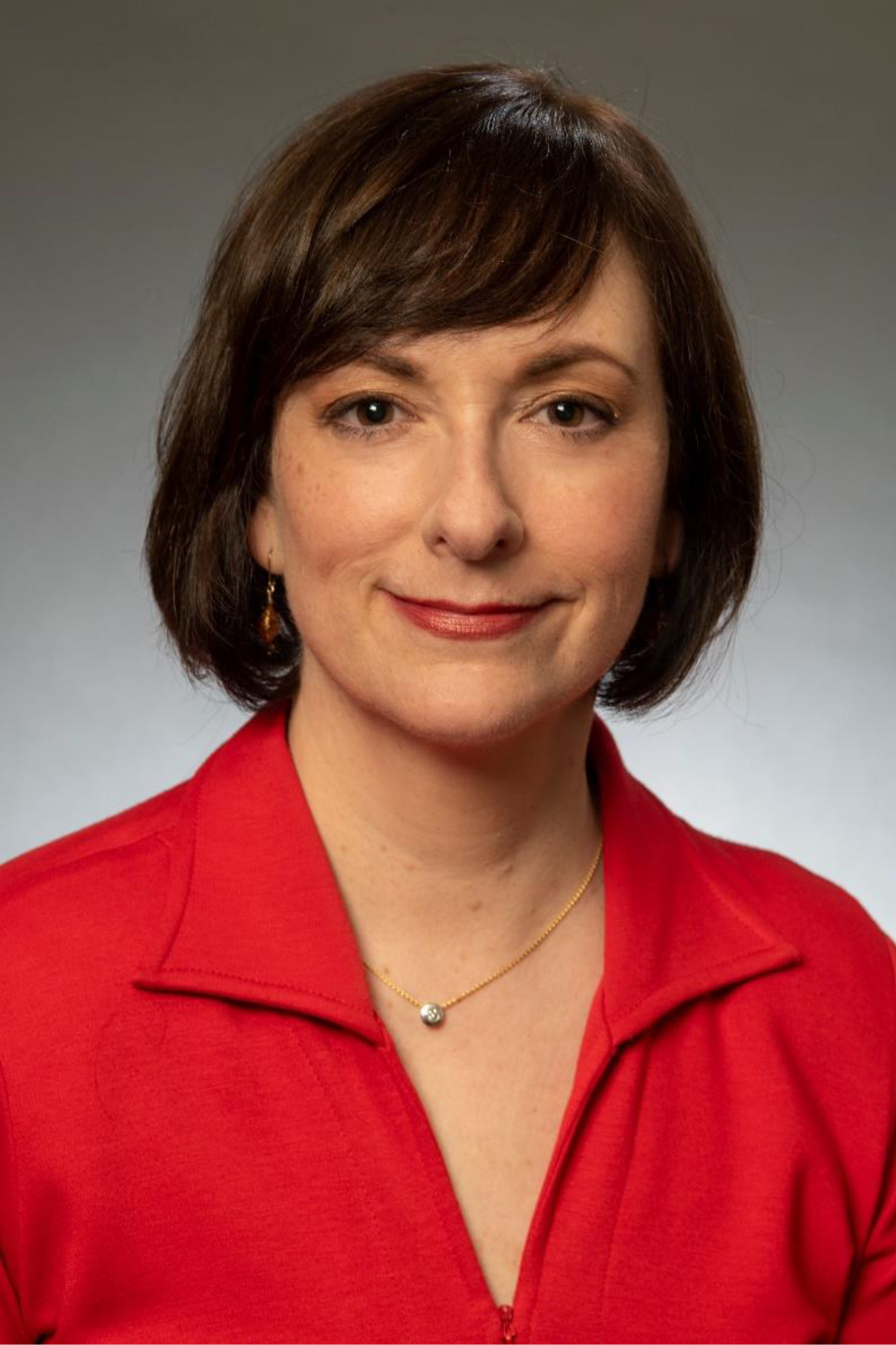 Elizabeth Lusskin continues to promote and develop the ritzy waterfront neighborhood of Long Island City in her role as the Partnership's leader. Though postponed due to the COVID-19 pandemic, the Long Island City Partnership raised spirits by hosting its annual LIC Springs Back festival in October to celebrate small businesses. It also held an outdoor public art installation that scattered local artists' work in five locations throughout the neighborhood and conducted a survey of local businesses to determine how to boost the area's economy.
25. Jimmy Van Bramer
New York City Council Member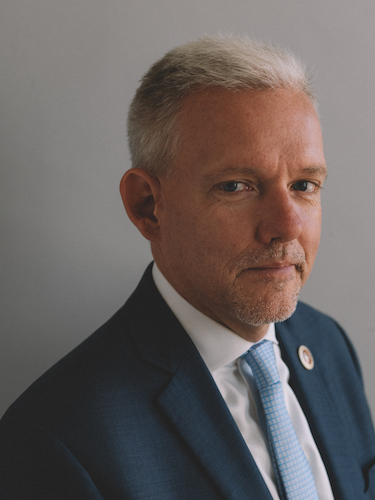 The progressive City Council Member Jimmy Van Bramer is set to be term-limited out of his Western Queens district and is once again running for borough president. Regardless of whether he is successful in his effort to oust Queens Borough President Donovan Richards, Van Bramer has shifted the race to the left. After winning the battle against Amazon's proposed HQ2 in 2019, Van Bramer took on Gov. Andrew Cuomo again this year, arguing that ballot petitioning should be scrapped due to the pandemic. 
26. Tyquana Henderson-Rivers
President, Connective Strategies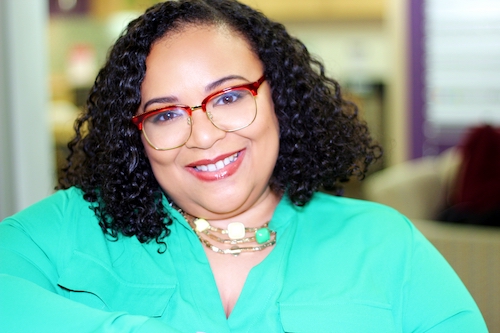 Tyquana Henderson-Rivers has quite the track record with her government relations firm, Connective Strategies, and is one of New York's leading Black and female political strategists. Last year she successfully advised and helped reelect Assembly Members Jeffrion Aubry, Harry Bronson and Catherine Nolan. Her client list also includes Rep. Gregory Meeks and Queens Borough President Donovan Richards. Now she's a senior adviser to mayoral candidate Ray McGuire. 
27. Robin Hayes
CEO, JetBlue
To say that the past year has been difficult for airlines is an understatement, given the record lows in travel caused by the pandemic. And yet, under the leadership of CEO Robin Hayes, Queens-based JetBlue managed to break even in March as vaccinated travelers returned to the skies. The airline has a long way to go to fully recover, but Hayes has a few tricks up his sleeve – like entering the trans-Atlantic market for the first time.
28. Michael Woloz
President and CEO, CMW Strategies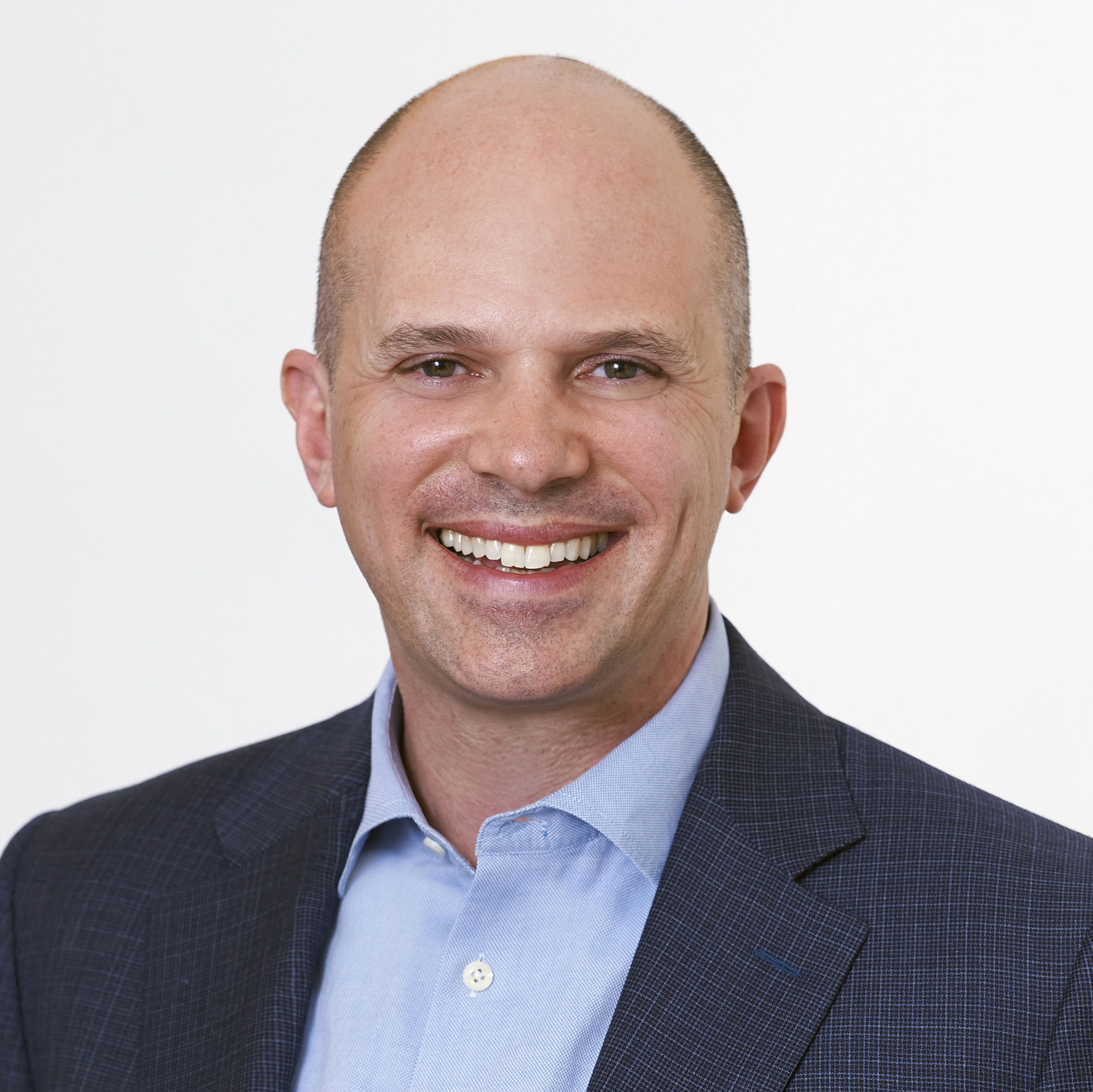 Michael Woloz is a partner at the government relations and consulting firm CMW Strategies, formerly known as Connelly McLaughlin & Woloz. A former freelance journalist who also spent several years working in the New York City Council Governmental and Legal Affairs Division, Woloz represents clients across various sectors, including transportation, technology, corporate, real estate and nonprofits. During the coronavirus pandemic he advocated for hard-hit restaurants and taxicab drivers. The native New Yorker lives in Astoria. 
29. Steve Cohen
Owner, New York Mets
Billionaire hedge fund manager Steve Cohen became the majority owner of the New York Mets in late 2020 – the result of a reported $2.4 billion deal that beat out Alex Rodriguez's bid and ousted former owner Fred Wilpon. Mindful of Mets fans' high hopes that their team is entering a new era, Cohen is trying to live up to their expectations by going after big-name free agents, getting to know the team over dinners at his home, and offering a $341 million contract to shortstop Francisco Lindor.
30. Khaleel Anderson, Jessica González-Rojas, Zohran Mamdani & Jenifer Rajkumar 
Assembly Members
Assembly Members Khaleel Anderson, Jessica González-Rojas, Zohran Mamdani and Jenifer Rajkumar are the freshest faces representing Queens in the state Assembly. The four new lawmakers took office after a series of electoral upsets in the June 2020 Democratic primaries. Anderson, a progressive who was backed by the Working Families Party, won his seat in Assembly District 31 in a special election to replace Michele Titus. He is now the youngest representative in the Assembly. Meanwhile, Rajkumar, Mamdani and González-Rojas all took the borough by surprise when they unseated longtime incumbents. Rajkumar beat Michael Miller, and González-Rojas beat Michael DenDekker in landslides. Mamdani, one of a handful of candidates backed by the Democratic Socialists of America, unseated Aravella Simotas in a close contest. Moral of the story for complacent incumbents? Beware the insurgent candidate.
31. Helen Arteaga Landaverde & Neil Moore
CEOs, Elmhurst Hospital Center; Queens Hospital Center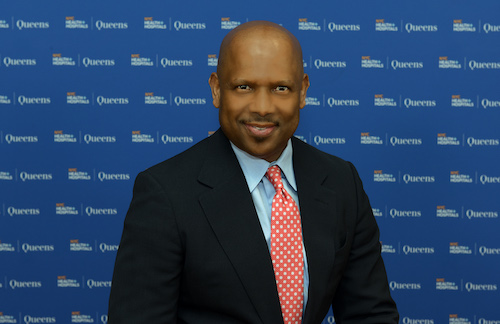 Helen Arteaga Landaverde was appointed as CEO of NYC Health + Hospitals/Elmhurst, also known as the Elmhurst Hospital Center, in January this year, just months after the hospital was the main battleground in the fight against COVID-19 in the epicenter of the pandemic. Landaverde is using her own COVID-19 hospitalization at Elmhurst to inform how she guides the hospital and its ongoing response to the pandemic. Landaverde grew up in Corona and is the first woman and the first Latina to run Elmhurst Hospital.
Neil Moore was appointed as the CEO of Jamaica's NYC Health + Hospitals/Queens, also known as the Queens Hospital Center, in January. The appointment marked his return to the city's public hospital system after he served as the principal of the consulting firm LIEN Healthcare Solutions. Moore previously held positions at NYC Health + Hospitals/Harlem, Kings County and Woodhull. He even interned at the Kings County location before graduating from his Brooklyn high school. 
32. Peter Tu
Executive Director, Flushing Chinese Business Association
Peter Tu is striving to help the business community in Flushing recover from the effects of the COVID-19 pandemic. As a representative of one of the hardest hit business communities in the city, Tu worked with the Queens Chamber of Commerce to create a formal affiliation between the two organizations so that they can share resources and information. Tu, a member of Community Board 7, has also stood with the NYPD and local lawmakers to denounce the rise in anti-Asian violence and hate crimes.
33. Jaclyn Mucaria
President, NewYork-Presbyterian Queens Hospital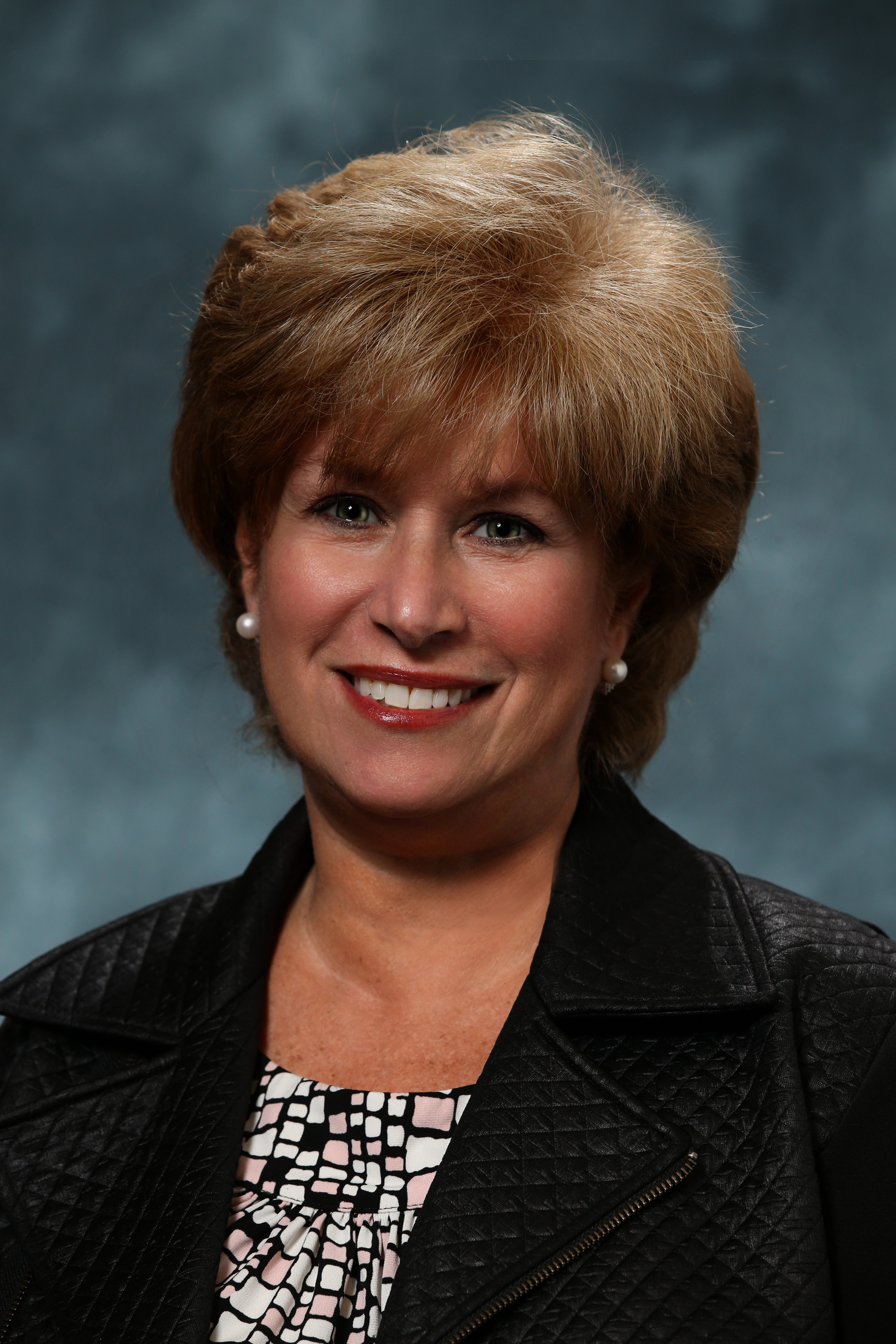 Jaclyn Mucaria has worked with NewYork-Presbyterian for more than 20 years. She stepped into her role as president of the Flushing-based NewYork-Presbyterian Queens in 2015 after a lengthy tenure as senior vice president at NewYork-Presbyterian in Manhattan. In spring 2020, during the first wave of the coronavirus pandemic in New York City, her hospital was swamped with patients – and made news for playing "Don't Stop Believin'" whenever a recovered COVID-19 patient was discharged to go home. 
34. Floyd and Elaine Flake
Co-Pastors, Greater Allen A.M.E. Cathedral
Looked up to around the country as role models for aspiring pastor-politicians, Floyd and Elaine Flake have mastered taking care of their flock's spiritual and economic empowerment needs. The Jamaica church has a food pantry, has held COVID-19 testing and vaccination drives and more for the "Allen Family," as their 23,000-plus members are called. Floyd served in the House of Representatives for 11 years before leaving to run the church full time while his wife, Elaine, helped create the Allen Women's Resource Center for victims of domestic violence. In May, Elaine took over for her husband as the lead pastor.
35. Jason Naidich
Senior Vice President and Regional Executive Director, Central Region, Northwell Health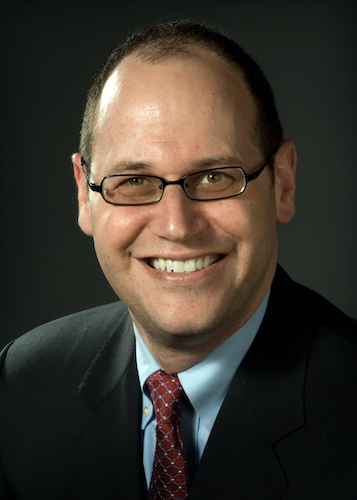 Dr. Jason Naidich is the senior vice president and executive director for the central region of Northwell Health, including its Queens locations. New York's largest health care provider ranked 19th on this year's Fortune magazine's list of the top 100 companies to work for – a big jump from its place in 93rd the year before. During the COVID-19 pandemic, Northwell Health has taken innovative steps to help their employees and patients by tracking variations and mutations in the SARS-CoV-2 virus, establishing programs such as prescription digital therapy for opioid users and launching a mental health center for their employees and the community. A radiologist by trade and a leader in the field, Naidich also studies the effects of the pandemic on radiology practices.
36. Mark Weprin
Shareholder, Greenberg Traurig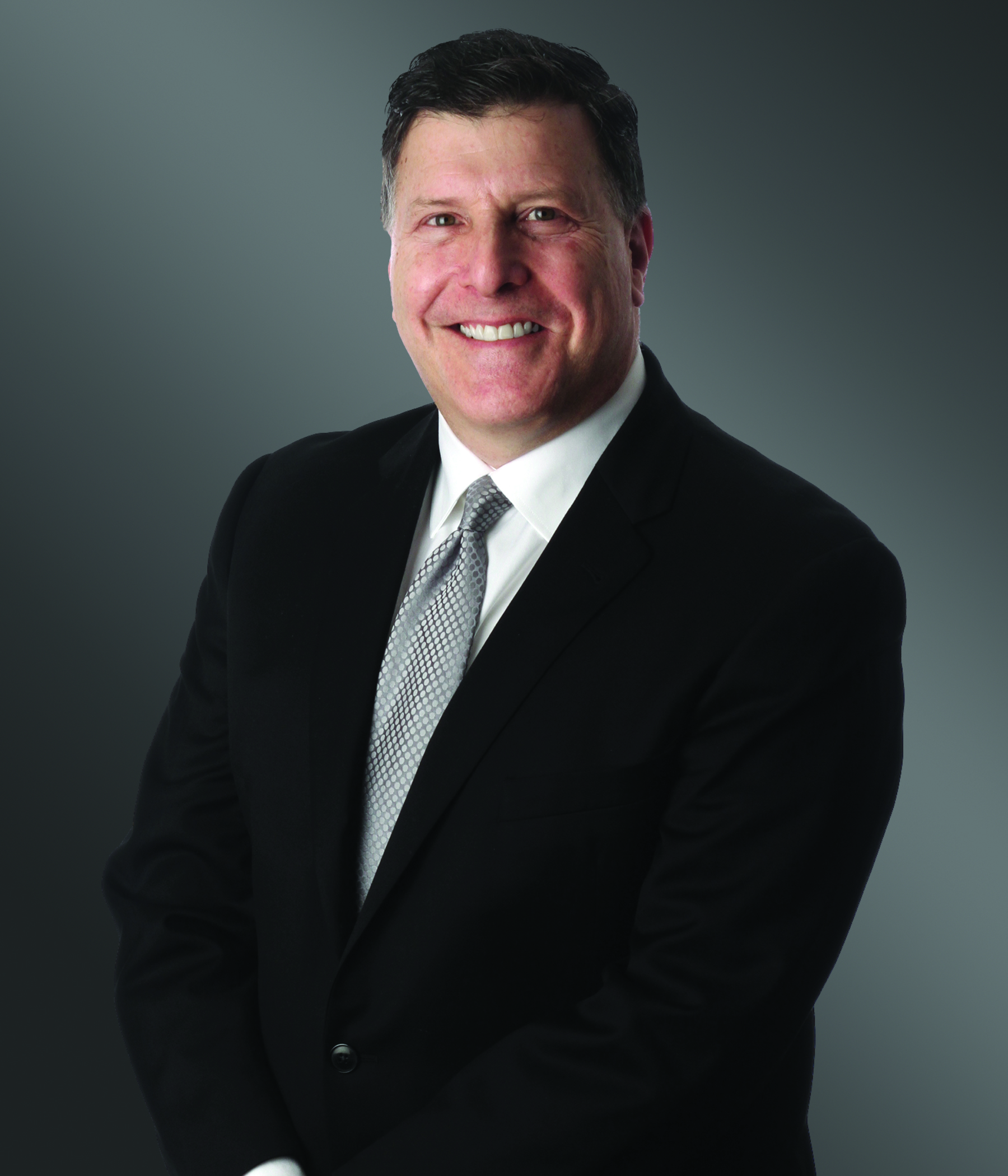 Mark Weprin is a shareholder at the law firm Greenberg Traurig. While his focus is on New York's real estate industry, he represents a wide array of clients, both corporate and nonprofit, in their legislative and regulatory needs where he puts his years of experience in local and state politics to work. Weprin was an Assembly member and City Council member, including as chair of the Queens City Council delegation, and was also deputy secretary of legislative affairs for Gov. Andrew Cuomo.
37. Cameron Hernandez
Executive Director and Chief Operating Officer, Mount Sinai Queens
Dr. Cameron Hernandez took over as executive director and chief operating officer of Mt. Sinai Queens in January after Caryn Schwab retired. Before taking the helm, Hernandez served as the chief medical officer. While in that role, which he started in 2018, he worked to improve the hospital's services by taking actions such as integrating the hospital's intensive care unit with Mount Sinai's Critical Care Institute and creating an emergency department observation unit.
38. Nily Rozic
Assembly Member
Recently appointed chair of the Assembly's Committee on Consumer Affairs and Protection, Assembly Member Nily Rozic oversees legislative efforts to protect New Yorkers from fraud and discriminatory business practices. Previously the chief of staff to Assembly Member Brian Kavanagh, Rozic won office in 2012 and became the youngest woman elected to the Assembly at the time. The prolific legislator has also been aligned with the progressive movement that's on the rise in New York. 
39. Alicia Hyndman
Assembly Member
Assembly Member Alicia Hyndman has made a name for herself as an up-and-comer in the Assembly since first winning her seat in 2015. She sponsored last year's legislation that declared Juneteenth, the anniversary of the date Union soldiers announced the end of the Civil War in Galveston, Texas, an official state holiday. She also ran for Queens borough president during last year's special election but dropped out of the race early and backed the eventual winner, Donovan Richards.
40. David O'Rourke
President and CEO, New York Racing Association
As the President and CEO of the New York Racing Association, David O'Rourke kept horse racing alive despite the COVID-19 pandemic – just without any fans in the stands at Belmont Park and Aqueduct Racetrack in Queens. And with life starting to resemble something normal, those fans are now being let back in. O'Rourke also allowed the state to use the first floor of Aqueduct as a COVID-19 vaccination site and reserved the track as a location for an overflow field hospital for coronavirus patients that, thankfully, was never needed.
41. Frank Wu
President, Queens College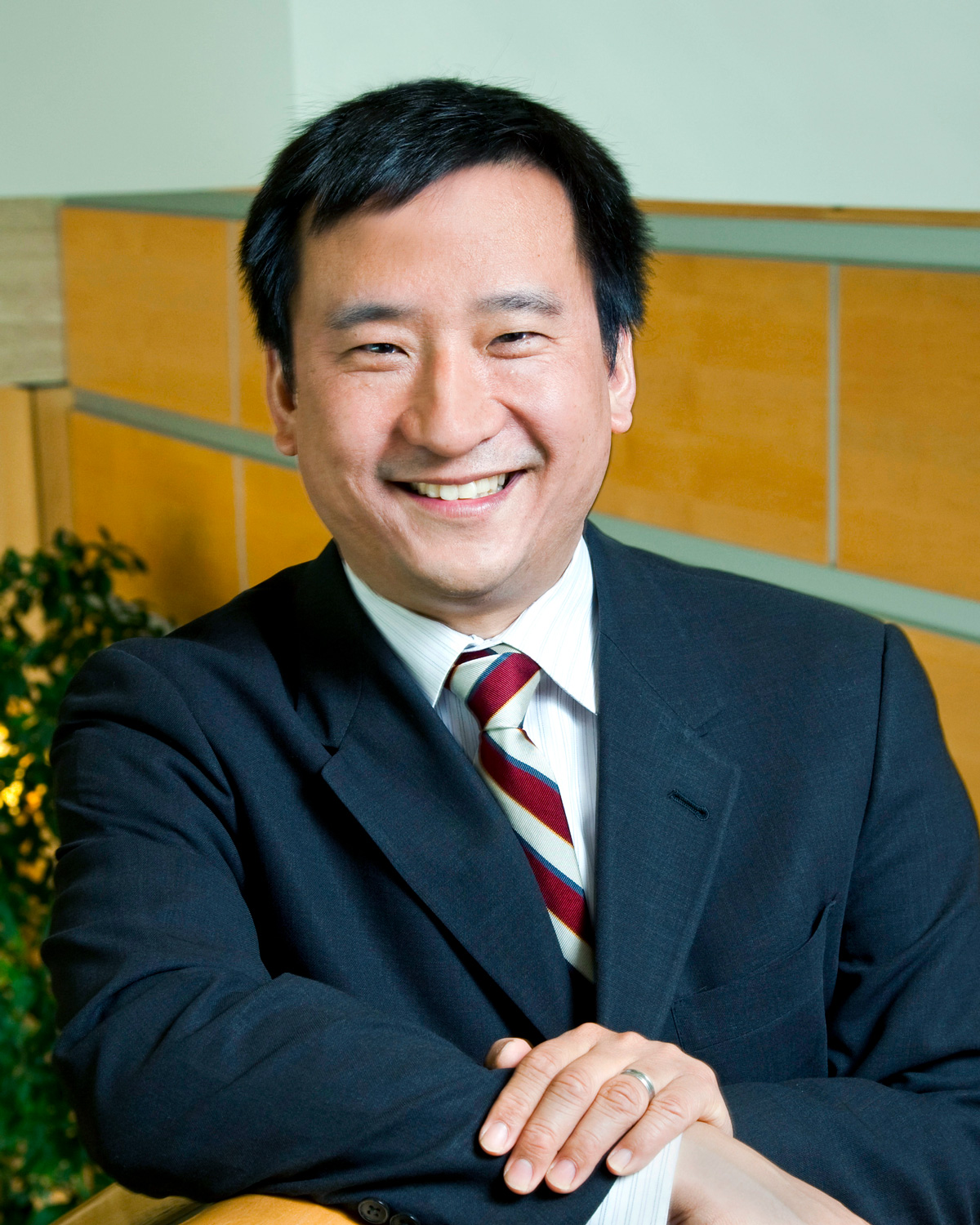 Frank Wu is nearly a year into his new role as the first Asian American president of Queens College. Since his appointment in July 2020, he has announced the creation of the Queens College School of Arts and the Queens College School of Business, two new schools that will offer undergraduate and graduate degrees and will work with local corporations and community partners while utilizing the expertise of Queens College professors. Wu also has his sights set on having most students return to class on campus for the 2021 fall semester.
42. Brian Shanley
President, St. John's University
Rev. Brian Shanley took the helm as the 18th president of St. John's University at the start of this year. He arrived at St. John's after spending 15 years leading Providence College, making him its longest-serving president. The reverend is a member of the Dominican order. Shanley said he plans to start his new role as president of the nation's second largest Catholic university by tackling the emotional and financial hardships faced by students because of the coronavirus pandemic. He also joined other university presidents in pushing for international students to be allowed to return to campus in fall 2021.
43. Seth Bornstein
Executive Director, Queens Economic Development Corporation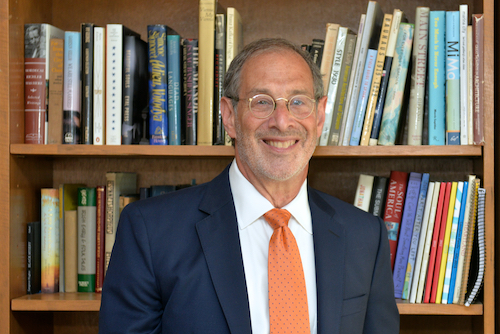 Seth Bornstein has been with the Queens Economic Development Corporation since 1979, and has served as its executive director since 2009. Bornstein worked on the borough's first commercial revitalization programs, which led to the founding of multiple business improvement districts and local development corporations. Since becoming executive director, he has expanded the organization's scope with programs such as the Entrepreneur Space and a "Made in Queens" initiative while publishing reports about how to best help businesses in the borough.
44. Gerard Sweeney, Michael Reich and Frank Bolz III
Founding Partners, Sweeney, Reich & Bolz
Bring up the Queens County Democratic Party and you're bound to hear about their behind-the-scenes attorneys – Gerard Sweeney, Michael Reich and Frank Bolz III. This trio has had a tight legal grasp on the county organization for more than 30 years despite being based in Long Island, and they continue to influence decisions such as judgeship nominations as they advise the county chair, Rep. Gregory Meeks.
45. Tiffany Cabán
New York City Council Candidate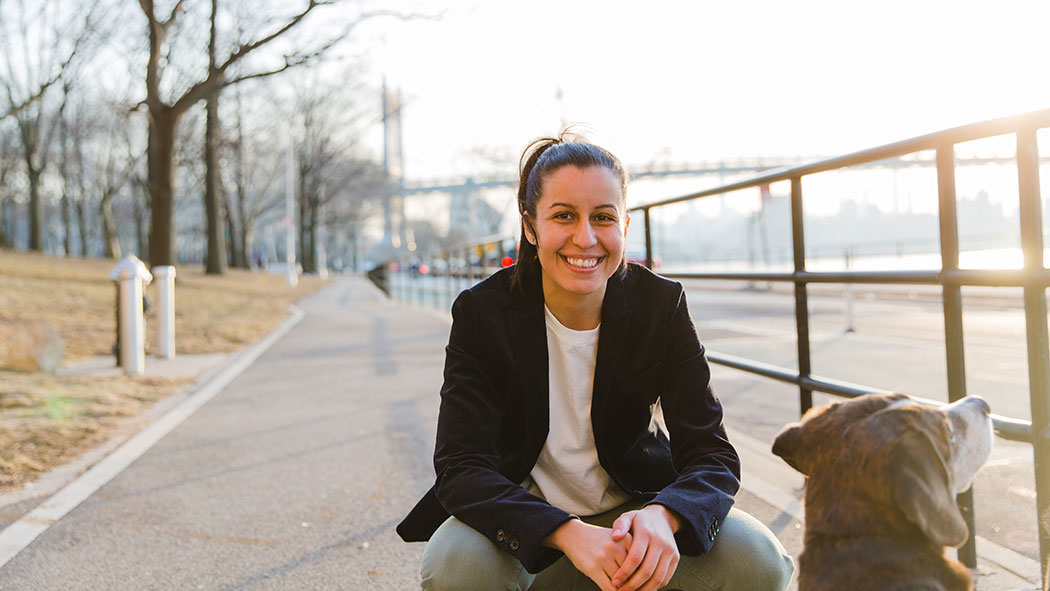 Tiffany Cabán, a progressive former public defender who lost to now-District Attorney Melinda Katz in an incredibly tight election, is running for office again – this time to represent District 22 on the New York City Council. Shortly after the district attorney primary, she became a national political organizer for the Working Families Party to help recruit progressive prosecutors. Even if the Astoria resident somehow loses in the June primary, Cabán's presence in Queens politics has already shaped the conversation around progressive politics in the borough and helped boost criminal justice to the forefront.
46. Hal Rosenbluth
President and CEO, Kaufman Astoria Studios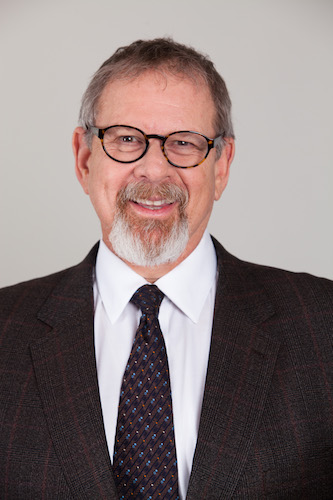 Hal Rosenbluth is the president and CEO of Kaufman Astoria Studios, a movie studio where many famous productions have been made over the years. It became the home of Sesame Street in 1992 and recently closed a deal with Apple TV+. Like many businesses, they carefully reopened during the pandemic. Kaufman Astoria Studios is now up for sale, and the iconic studios are being subjected to a bidding war.
47. Robert DeSalvio
President, Genting New York State
Last year, the coronavirus pandemic forced Genting to shutter its Resorts World casinos in Queens and the Catskills, but the Malaysian conglomerate's fortunes are improving: Casinos have reopened, Resorts World New York City has a new 400-room hotel opening this yearand the site is widely seen as a top contender to become one of the first full-fledged casinos in the five boroughs in coming years. That would be hitting the jackpot for Robert DeSalvio, who has led the company's New York operations since late 2019.
48. David Weprin
Assembly Member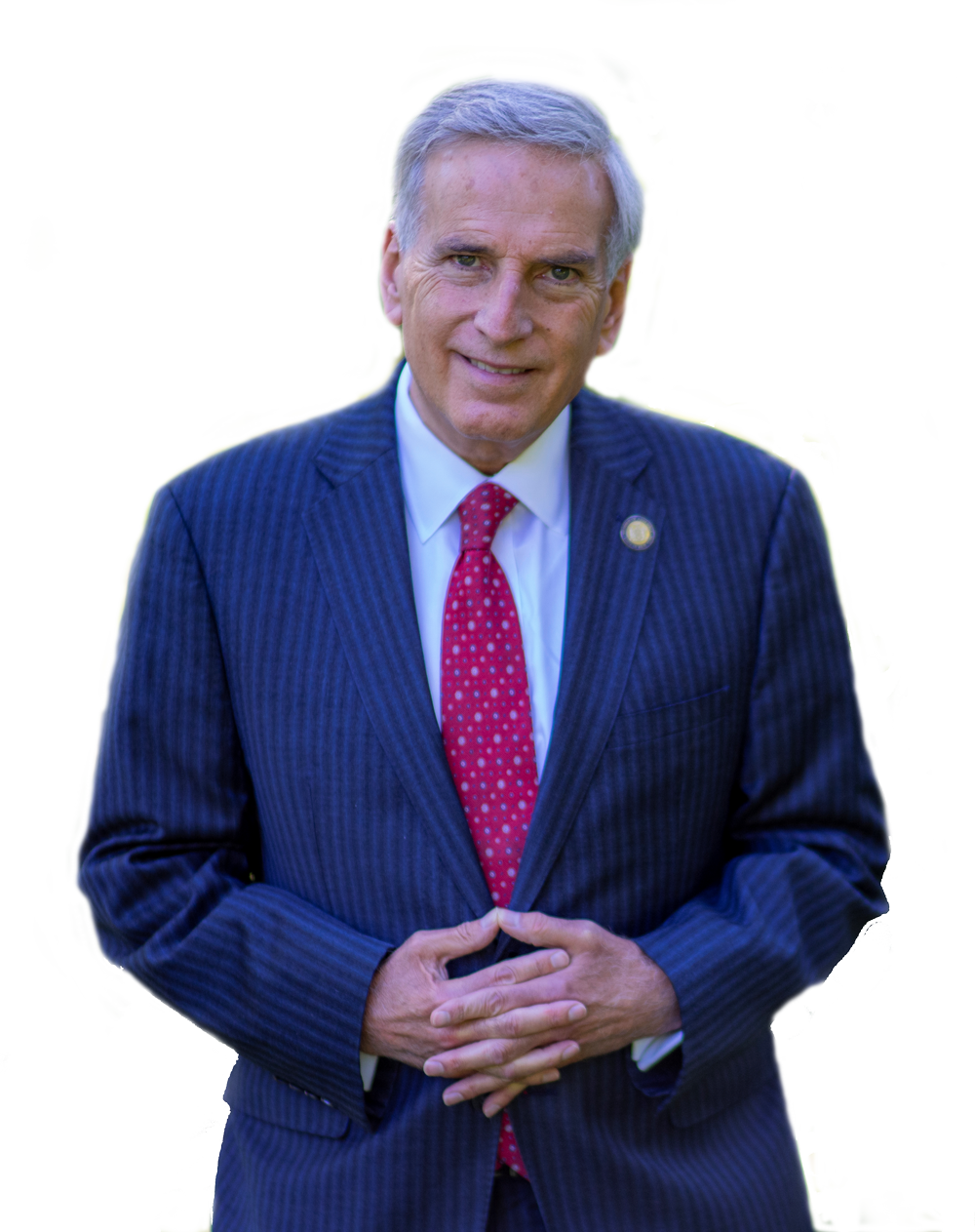 Assembly Member David Weprin carries on his family tradition of representing Assembly District 24, an office both his father, late Assembly Speaker Saul Weprin, and his brother, Mark Weprin, held before him. A candidate for New York City comptroller, Weprin is leveraging his tenure chairing the New York City Council Finance Committee to make the case for why he should be the watchdog over the city's finances – and the new ranked-choice voting system could give him an outside shot at winning. 
49. Catalina Cruz
Assembly Member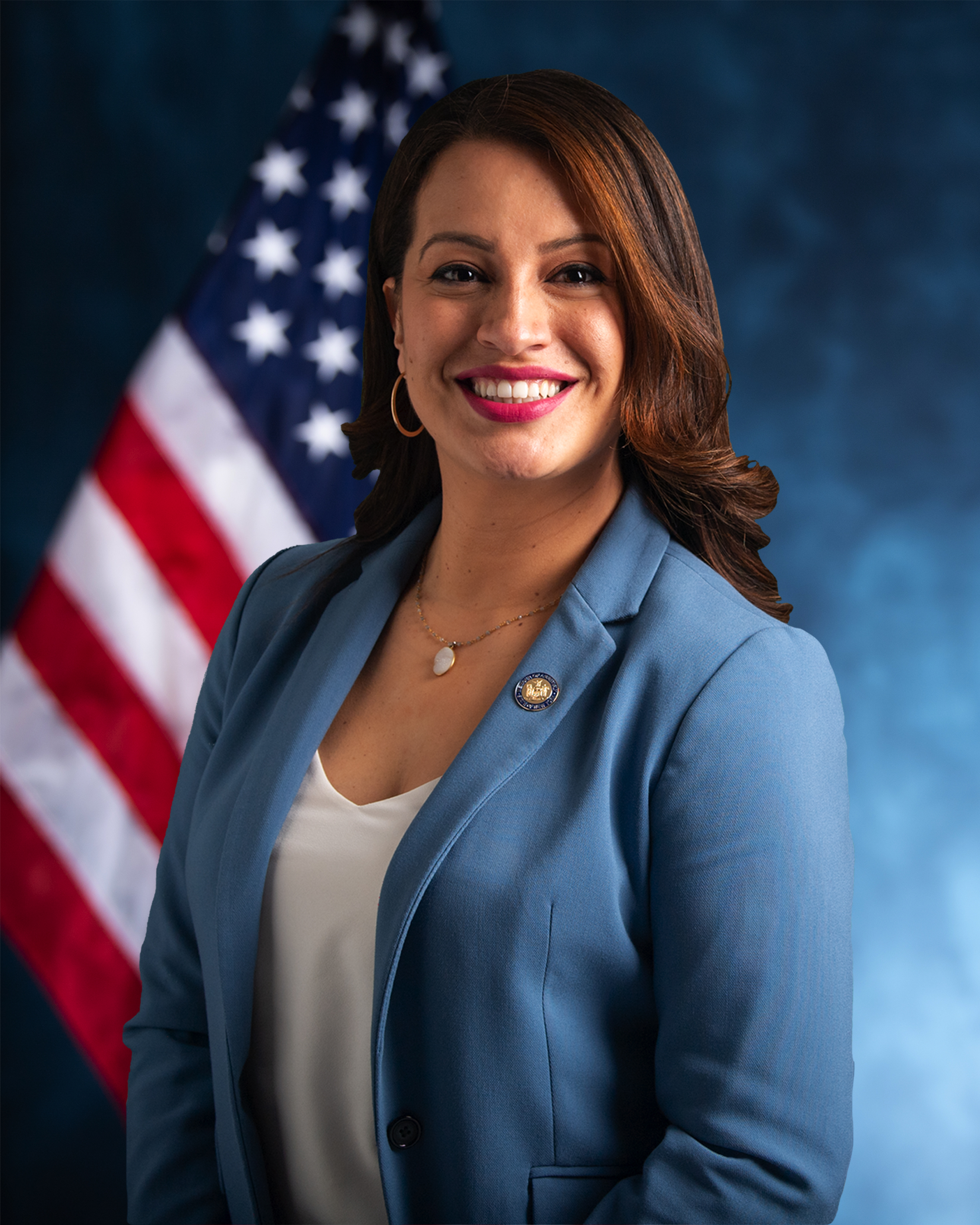 Throughout her career in public service, both in office and prior to her election in 2018, Assembly Member Catalina Cruz has been a voice for New York's immigrant residents. She was born in Colombia and moved to Queens as a child, where she grew up as a DREAMer. Cruz is also the sponsor of legislation known as the "clean slate bill," which would expunge or seal the records of certain people who have been convicted of crimes and served their sentences.
50. Kenneth Adams
President, LaGuardia Community College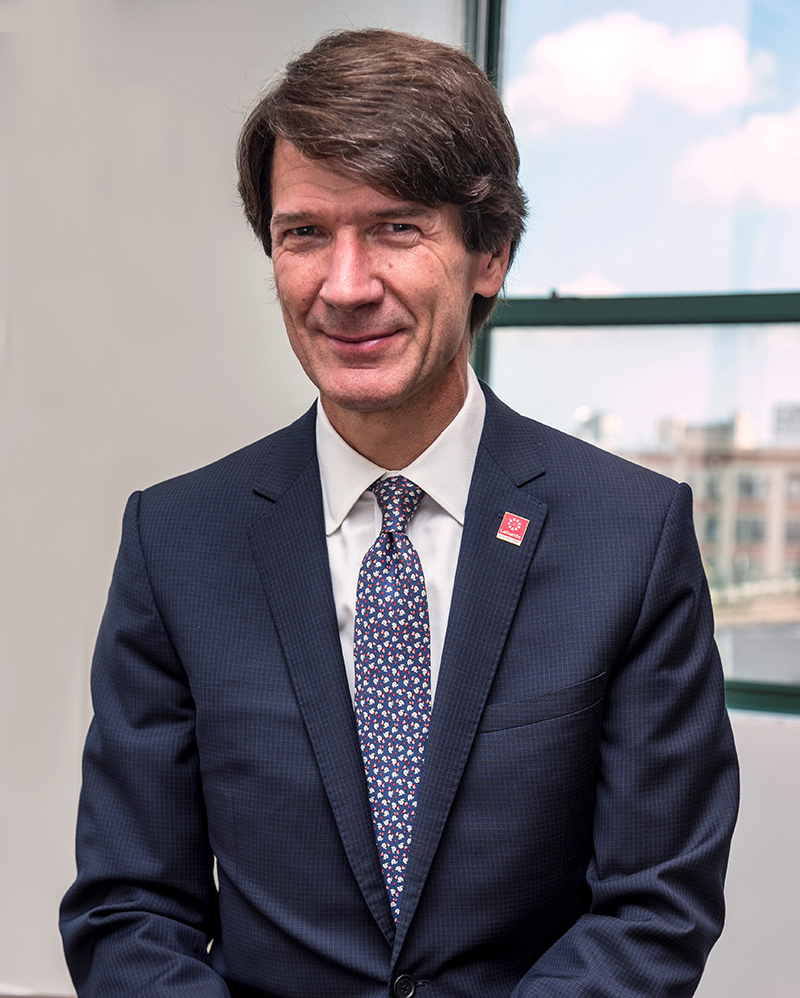 After Kenneth Adams took the helm last year, LaGuardia Community College was selected to lead a virtual program connecting students from educational institutions in the U.S. with students at institutes in North Africa and the Middle East through the Stevens Initiative's Global Scholars Achieving Career Success. Under Adams' leadership, LaGuardia has also become the leading CUNY college for graduates with STEM degrees. He previously led Empire State Development and served as Gov. Andrew Cuomo's tax and finance commissioner.
Correction: An earlier version of this post had incorrect details about when Jaclyn Mucaria of NewYork-Presbyterian began working in Queens.