The 2021 Albany Power 100: 11-50
Who's flexing their political muscle in a state Capitol in flux?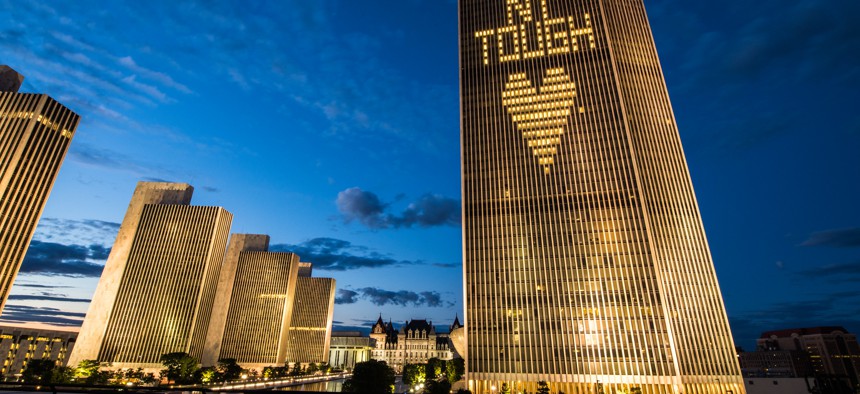 11. Betty Rosa
Commissioner, State Education Department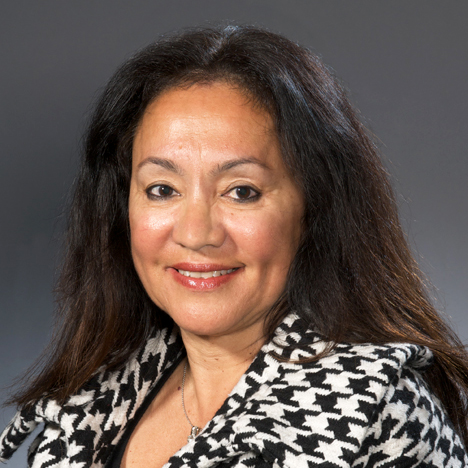 Former Board of Regents Chancellor Betty Rosa has brought stability to the state education department since becoming its third commissioner in the past two years. Since Rosa's interim title was removed, she's wrestled with the U.S. Department of Education, which denied a request to postpone state testing for grades three through eight. She also became an advocate for emphasizing diversity and inclusion instruction in school curricula.
12. Elizabeth Garvey
Acting Counsel to the Governor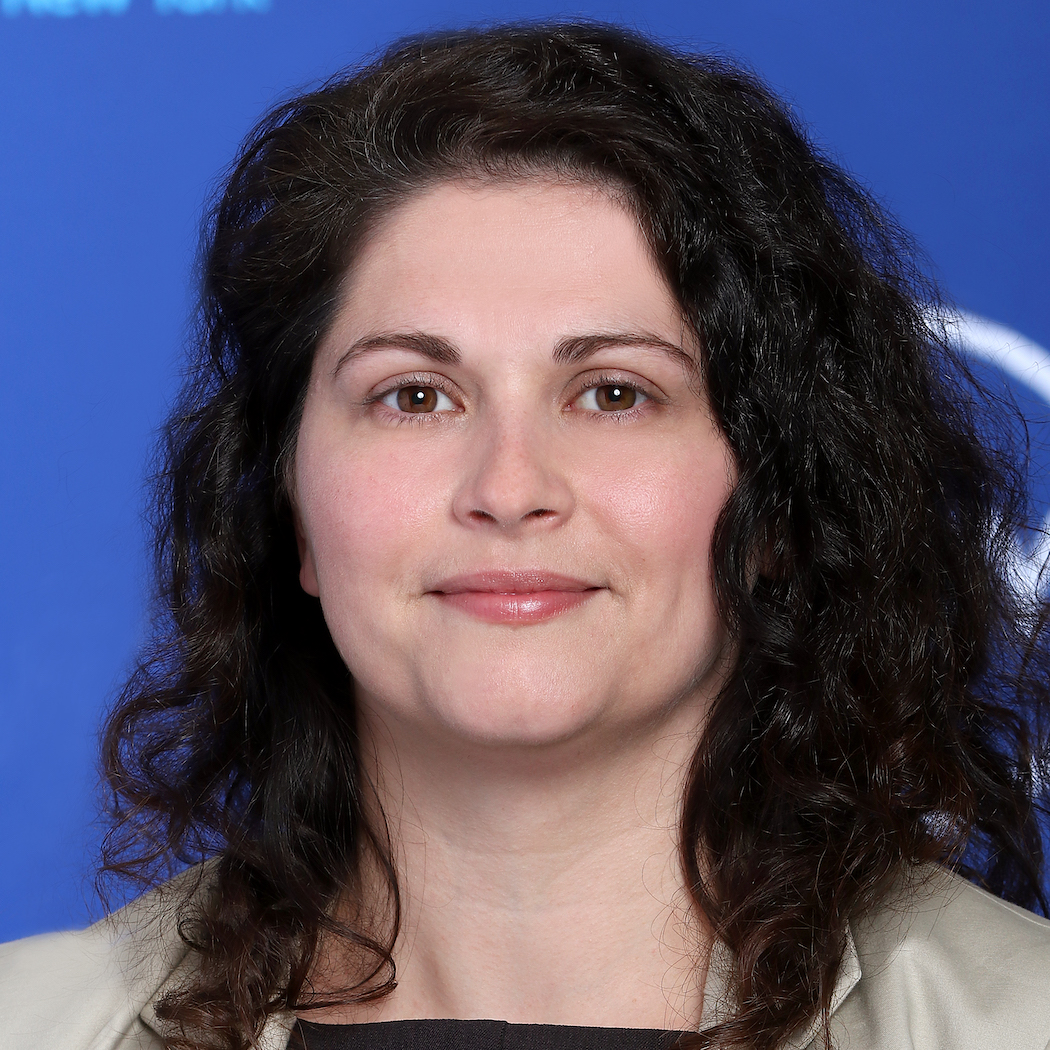 Beth Harvey is a key defender of Gov. Andrew Cuomo as he faces intense scrutiny over his alleged workplace misconduct, and counting of COVID-19 deaths in nursing homes. Garvey reportedly clashed with nursing home operators over vaccine shipments in March, and defended the governor from sexual harassment allegations made by multiple current and former aides. She has also looked into the legal questions surrounding a possible mandate requiring college students to receive shots, and expanded the eligibility of vaccines to state prisoners. 
13. Jim Malatras
Chancellor, The State University of New York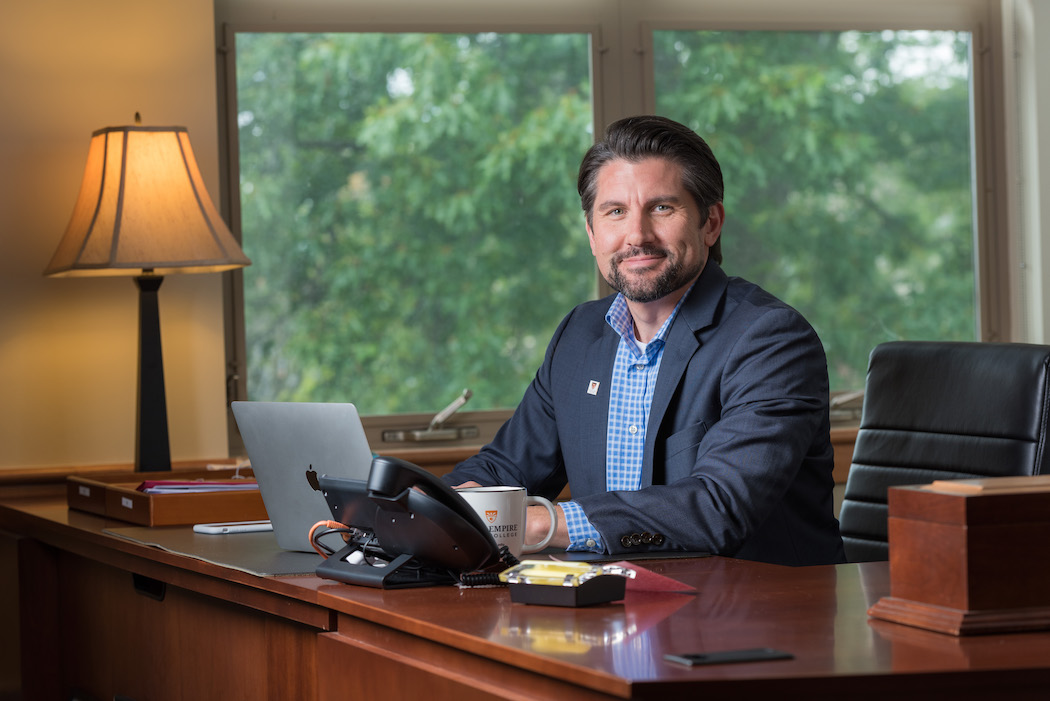 The longtime aide to Gov. Andrew Cuomo was appointed to lead the state's large public university system last summer after serving on the governor's COVID-19 task force. JimMalatras leveraged his Cuomo ties to ensure more tuition support and operating aid for SUNY while freezing tuition rates. Securing hazard pay for teaching hospital staff, and reopening campuses by the fall with a vaccine mandate in place for students are among his current challenges. 
14. Kenneth Raske
President, Greater New York Hospital Association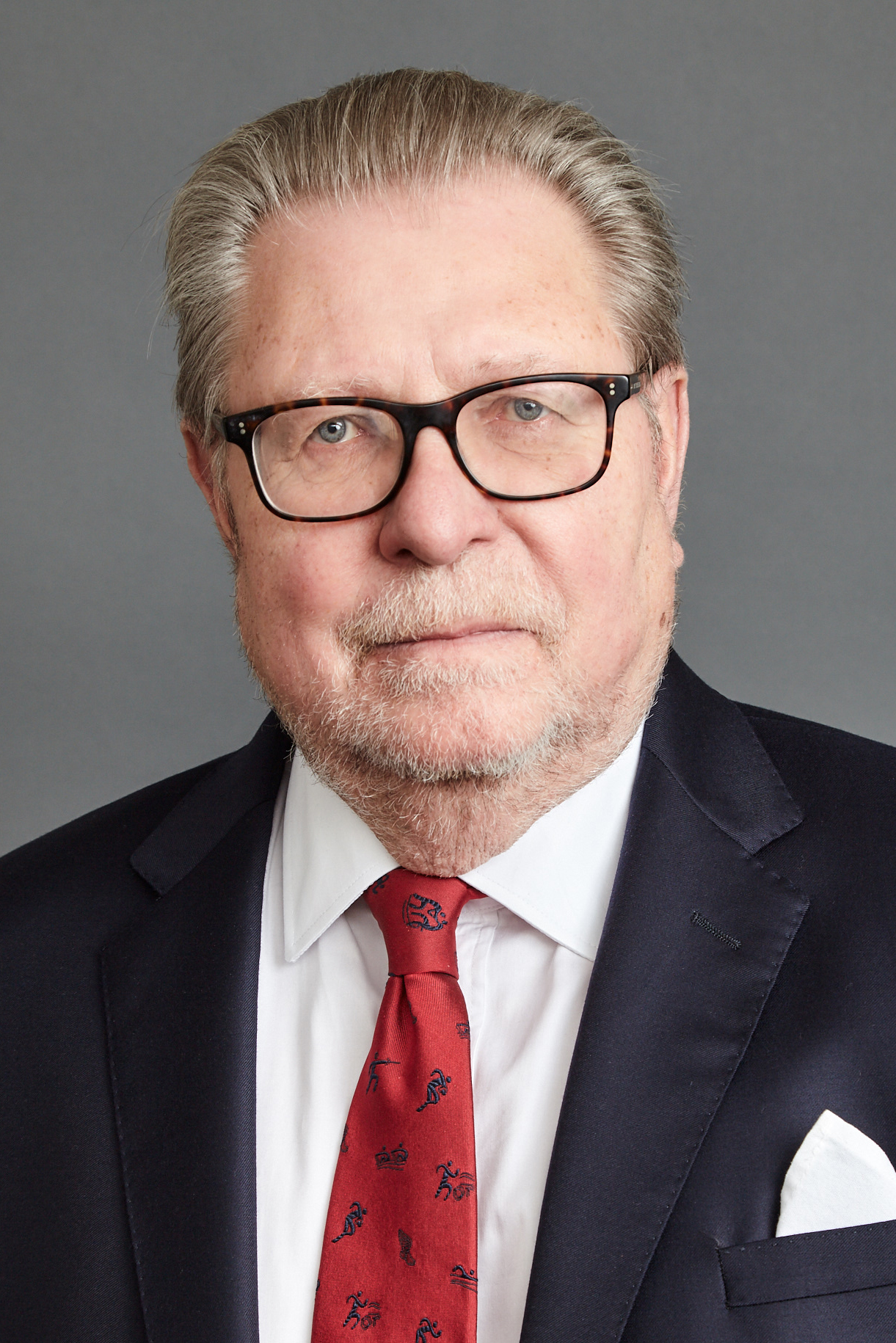 In the year-plus since the pandemic first began ravaging New York, Kenneth Raske has sought to reduce the financial burdens state hospitals racked up through the Medicare Accelerated and Advance Payments Program. Raske has estimated the coronavirus-driven cost to hospitals could reach $25 billion – a number that represents the expense of both treating COVID-19 patients, and delaying non-essential surgeries and medical procedures. Acknowledging the looming crisis, the state dropped $600 million in cuts to health care spending from the budget – which hasn't deterred Raske from pushing for more federal aid.
15. George Gresham 
President, 1199SEIU
Last year, George Gresham clashed with state Health Commissioner Howard Zucker for the lack of personal protective equipment available for nurses and health care workers during the pandemic. Gresham has successfully pressed for safe staffing legislation which ensures hospitals and nursing homes maintain enough workers to properly care for patients. His next big challenge may involve convincing reluctant union members to get the COVID-19 vaccine.
16. Michael Dowling
President and CEO, Northwell Health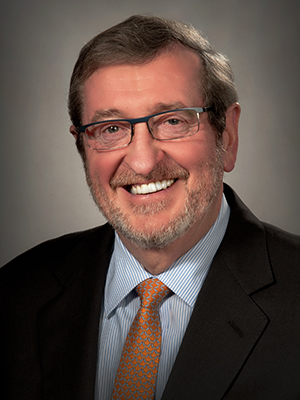 As the pace of new COVID-19 cases slowed down, Northwell Health took steps to address the long-term repercussions of the pandemic. Under Michael Dowling's leadership, Northwell Health opened a traumatic stress center for health care workers, and launched a nationwide gun violence prevention initiative. The longtime leader of the major hospital system has also served as a trusted adviser to Gov. Andrew Cuomo through the worst of the public health crisis. 
17. Howard Zucker
State Health Commissioner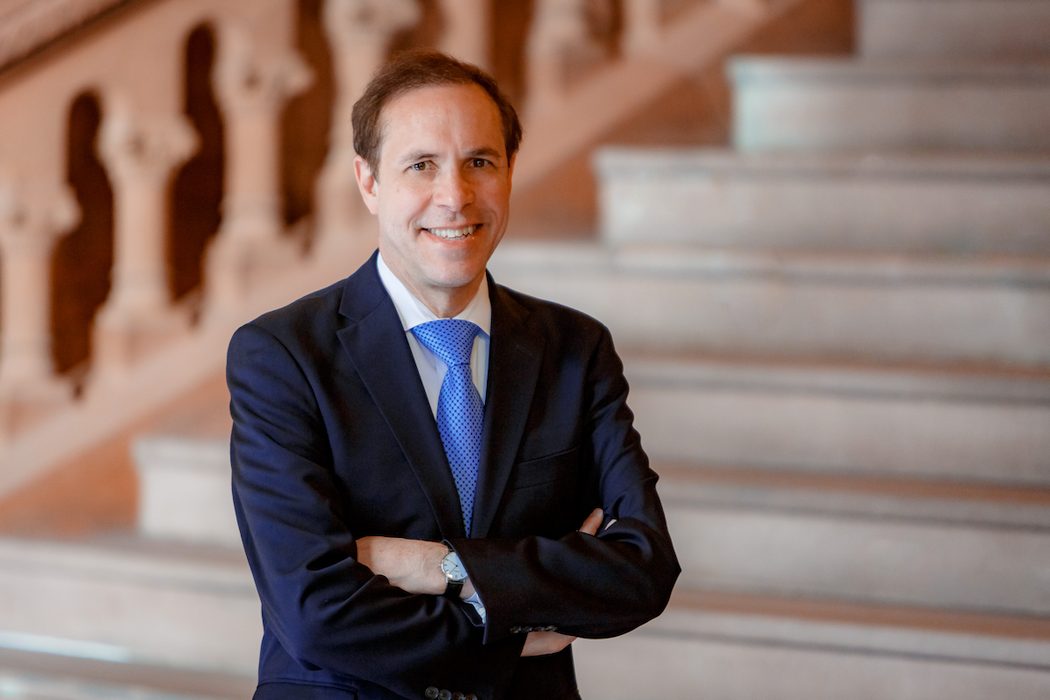 When the coronavirus pandemic hit New York, Dr. Howard Zucker relied on his impressive training and experience – at the White House, the World Health Organization and leading health care and academic institutions – to battle the deadly public health threat. But in recent months, the efforts of Zucker and the Cuomo administration have come into question. Reports that political considerations trumped the assessments of agency experts, and evidence that Cuomo insiders had priority access to state-provided COVID-19 testing both drew criticism. 
18. Bill de Blasio
New York City Mayor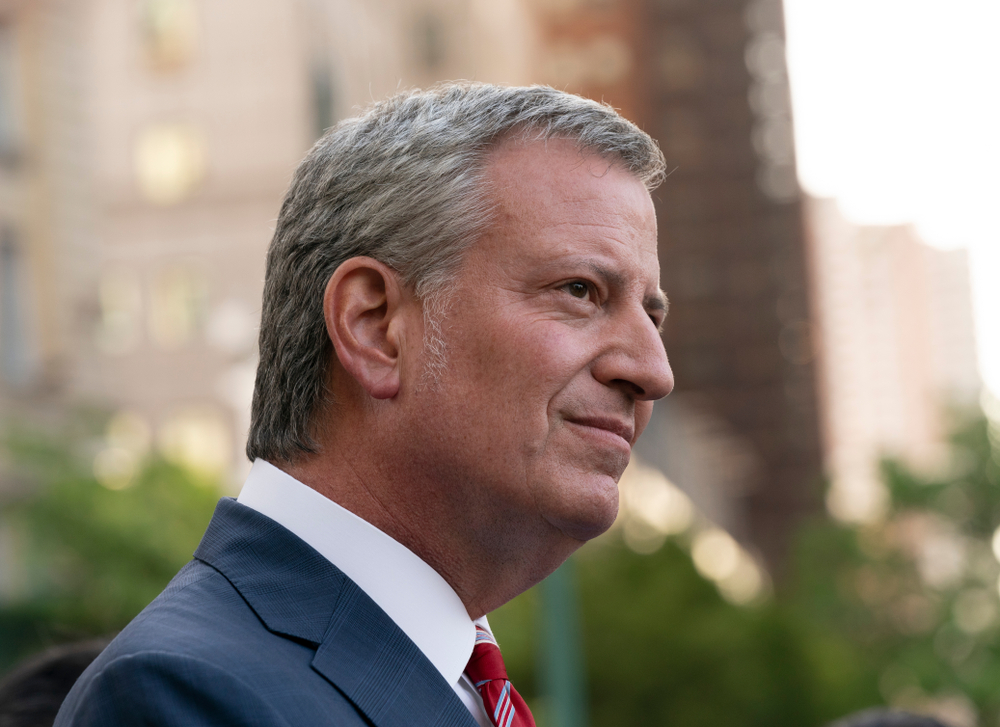 New York City Mayor Bill de Blasio has been positively giddy lately, and not only because his term is wrapping up. After being bullied by the governor for his entire two terms, the lame-duck mayor rebuked his former friend's alleged workplace behavior as "grotesque" and "perverse," and said he should resign to "save lives." He's even subtly entertained a long-shot gubernatorial bid next year, and has been reopening schools and iconic tourist destinations in the meantime.
19. Kathy Hochul
Lieutenant Governor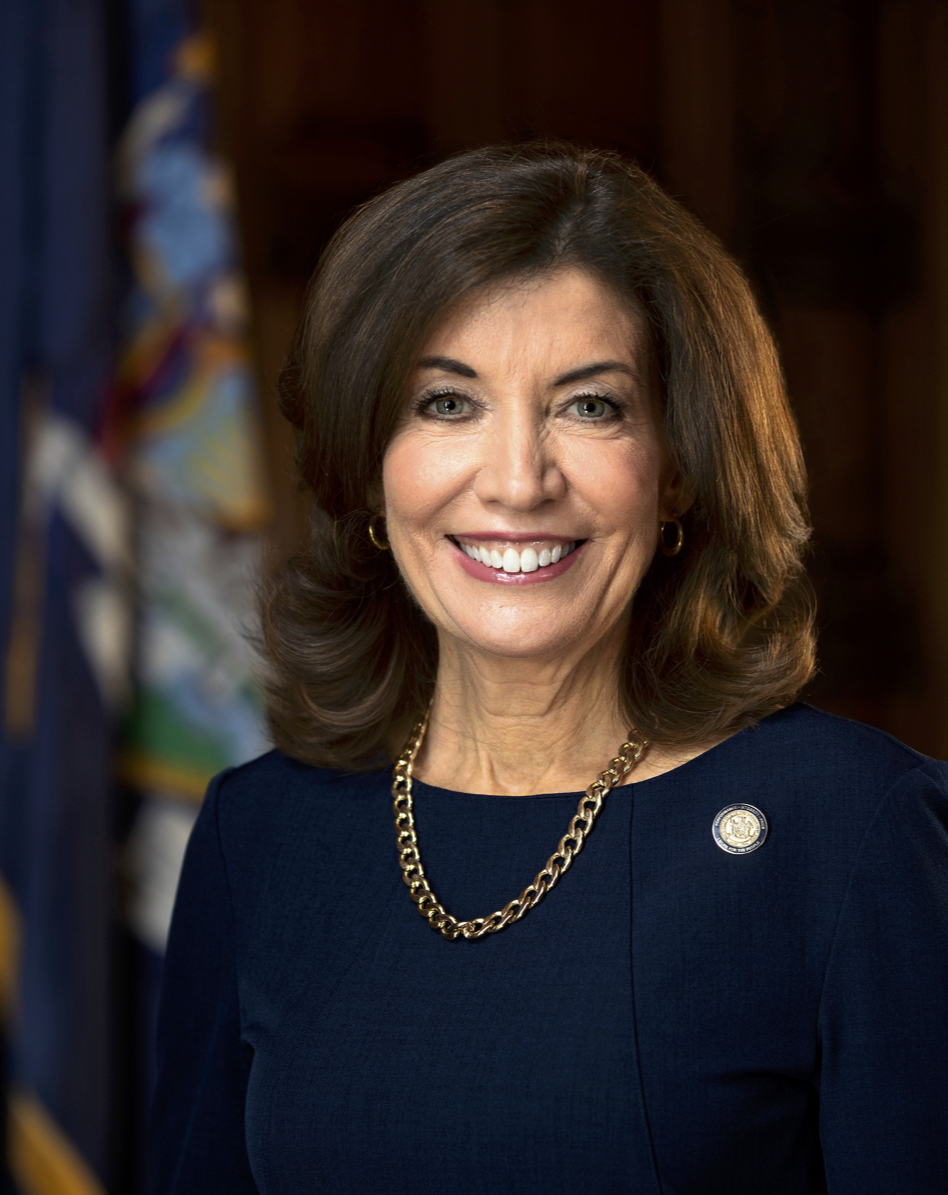 There was no shortage of palace intrigue during the Ides of March this year. For a brief moment that month – when stories about the governor's harassment allegations further broke – Lt. Gov. Kathy Hochul profiles appeared in droves, complete with insiders speculating what a Hochul governorship would look like. For her part, Hochul insisted that Gov. Andrew Cuomo's accusers will be taken seriously, ducking interviews while allies quietly made known she would run next year if Cuomo were to resign.
20. Michael Mulgrew
President, United Federation of Teachers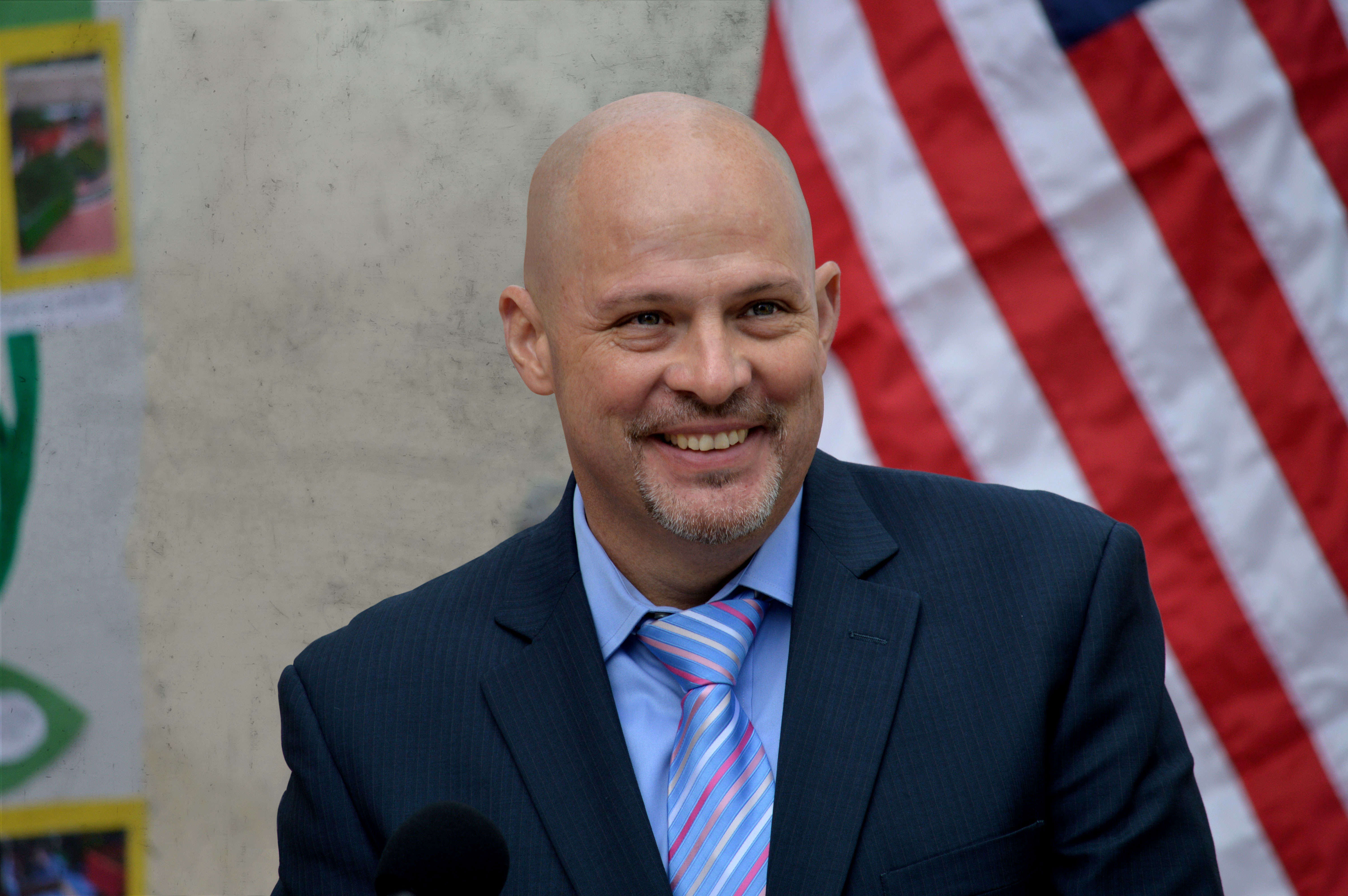 The powerful teachers' union leader has played a key role in setting school safety protocols throughout the pandemic. Michael Mulgrew has been instrumental in negotiating a hybrid learning system amid multiple COVID-19 spikes and severe teacher shortages. When New York City altered the two-case rule to keep schools open longer, Mulgrew urged the state health department to override it. His union is also putting its muscle behind a number of New York City candidates this cycle. 
21. Robert Mujica
State Budget Director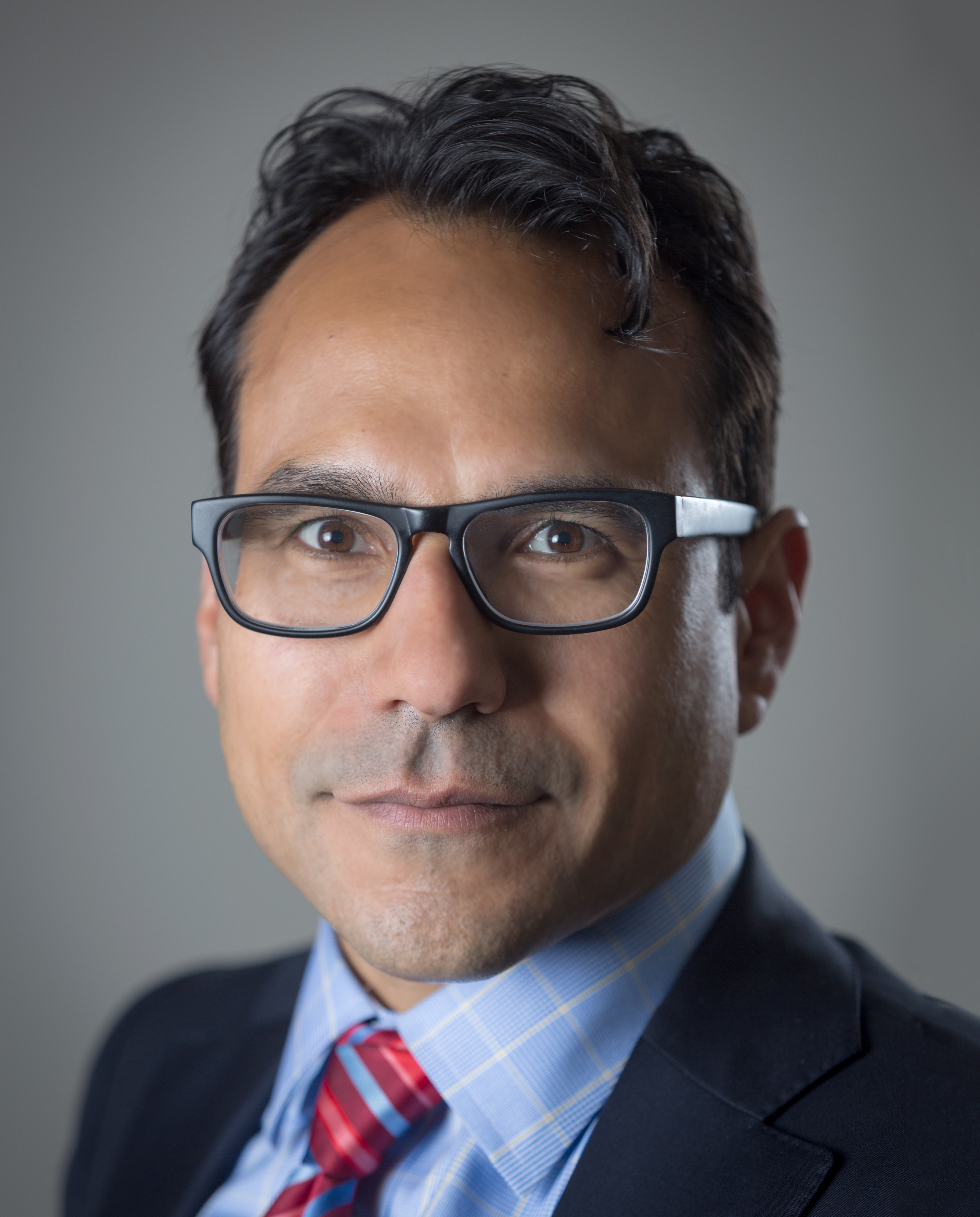 Ever since he took office over a decade ago, Gov. Andrew Cuomo has exerted maximum control over the state budget. In 2016, the governor brought on Robert Mujica, a savvy former state Senate Republican staffer who has brought invaluable experience and insight as he assists in drafting and negotiating the annual spending plan. However, as the political winds shifted this year, state legislators have clawed back some budget power – most notably by raising taxes on New York's wealthiest residents. 
22. Pat Foye
Chair and CEO, Metropolitan Transportation Authority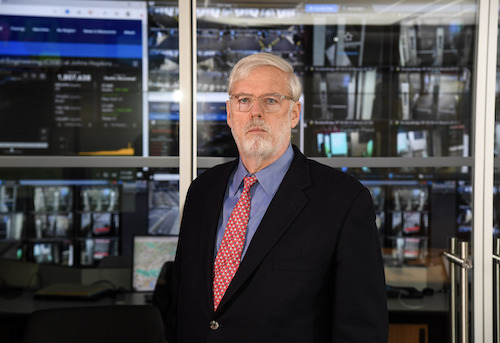 It seemed all but certain that the MTA's pandemic-crushed fiscal outlook for 2021 would mean devastating cuts, but the prospects for Pat Foye's agency are now looking up thanks to a $6 billion infusion from the American Rescue Plan. The long-sought relief will allow Foye to call off a wage freeze and most service cuts. It also means he can turn his attention back to a $54 billion capital investment plan – something he says was made possible by Gov. Andrew Cuomo's newfound goodwill toward the agency.
23. Rick Cotton
Executive Director, Port Authority of New York and New Jersey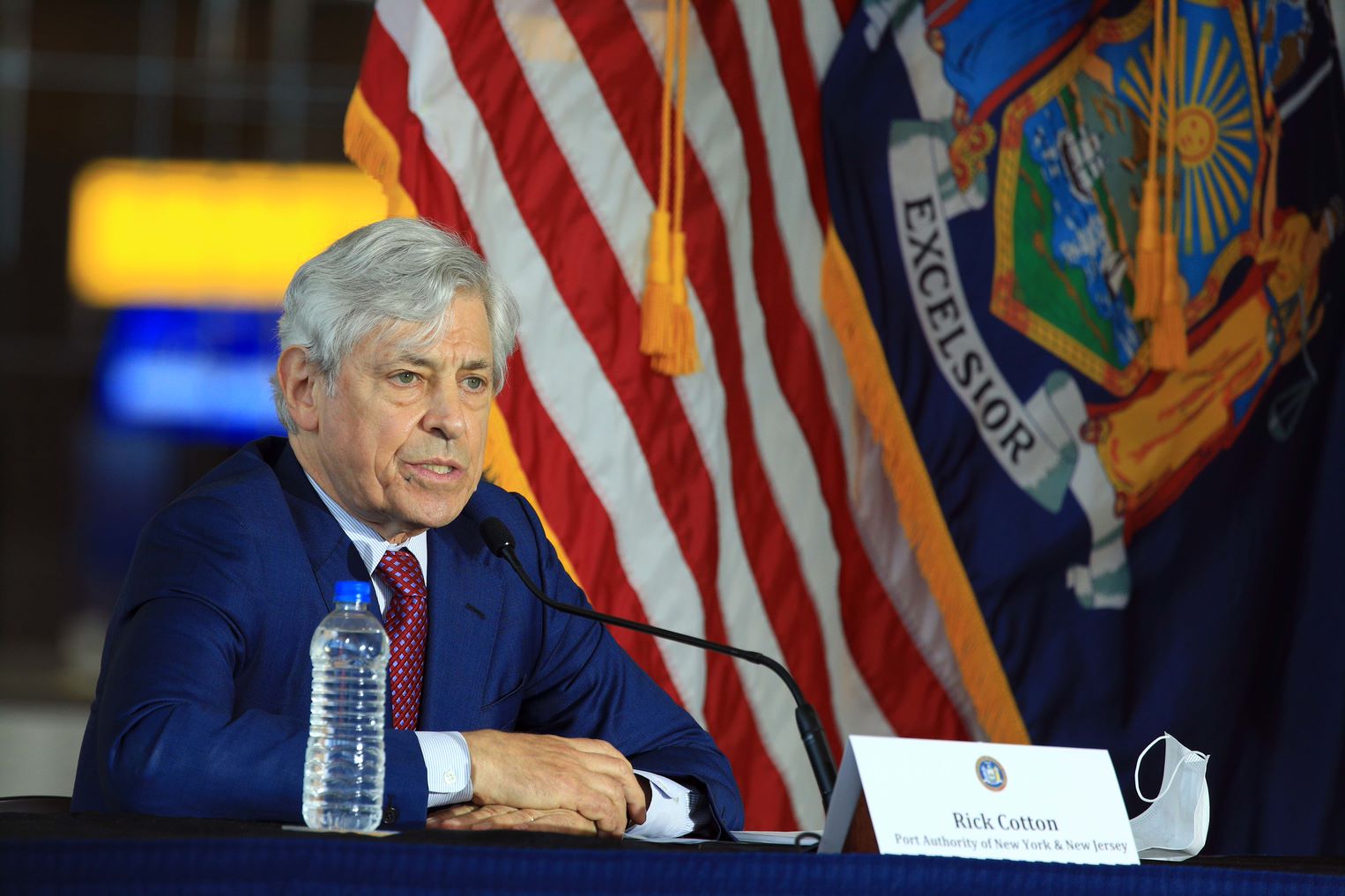 After surviving one of the state's earliest known bouts of COVID-19, Rick Cotton has steered the Port Authority out of $3 billion in losses over a two-year period due to travel shutdowns. Delta's Terminal 4 expansion at John F. Kennedy International Airport will be scaled back, and air travel is only at around 40% of pre-pandemic levels. Bridge traffic has rebounded nicely, restoration of the George Washington Bridge continues and Stewart Airport is adding more nonstop flights for suburban travelers.
24. Kathryn Wylde
President and CEO, Partnership for New York City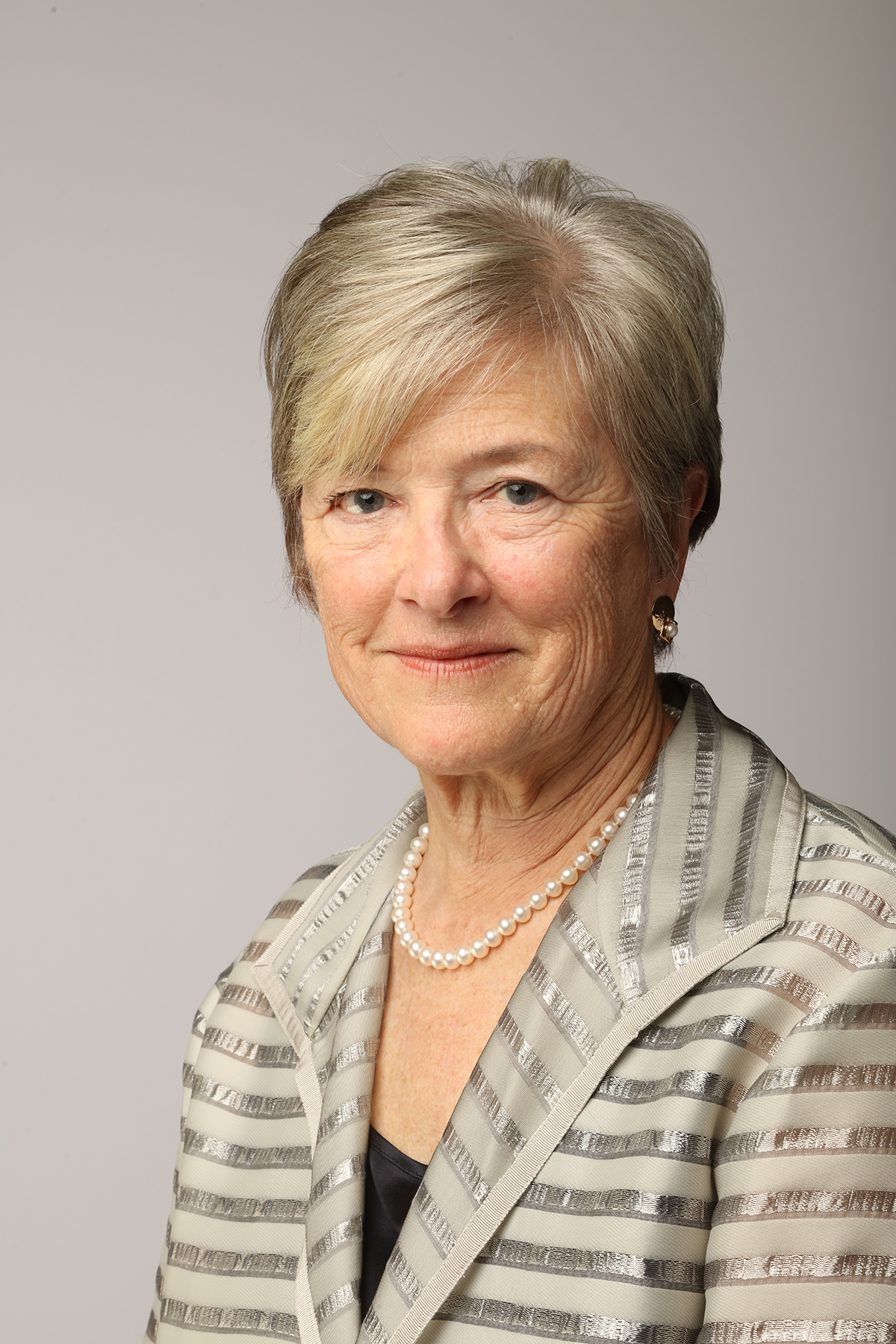 As the city's top business booster, Kathryn Wylde was pleased the state allowed offices to increase capacity to 75% starting mid-May after she warned the real estate sector was in "deep trouble" during the pandemic. Wylde has plenty of other short and long-term concerns about the city's future. She wants more police to make commuting safer after a spate of subway crimes, and worries that companies could threaten to leave due to higher taxes.
25. Kirsten Gillibrand
U.S. Senator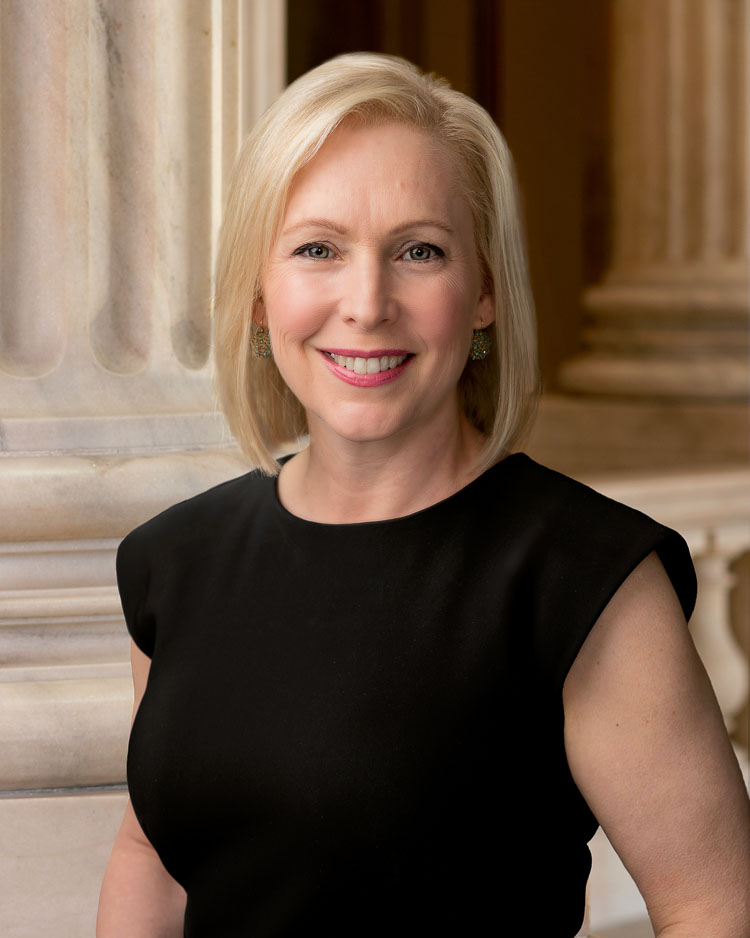 U.S. Sen. Kirsten Gillibrand may finally be gaining headway on her long-standing campaign to reduce sexual assault in the armed forces by getting Republicans to sign on to her legislation that would take such cases out of the chain of command. The state's junior senator is also backing the White House's infrastructure plan, as well as measures to cut prescription drug costs and lower the threshold for Medicare buy-ins to age 50. She also plans to secure $175 million for towns impacted by Indian Point's closure.
26. Kyle Bragg 
President, 32BJ SEIU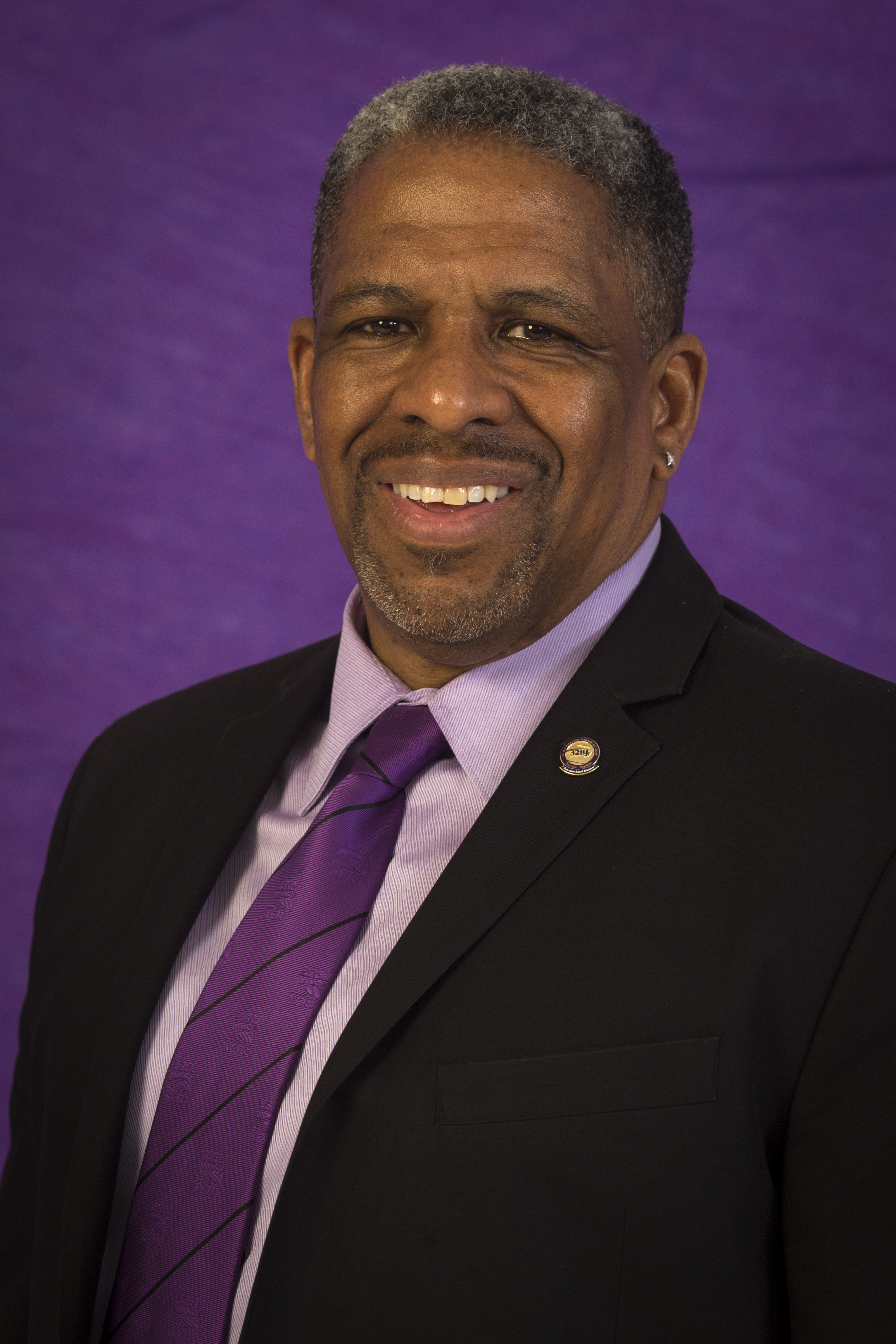 The large building services workers union 32BJ SEIU celebrated the Democrats' new state Senate supermajority, then mobilized against a proposed pied-à-terre tax citing its potential adverse effect on members. Kyle Bragg has since focused on organizing airport workers for a fair contract, and has questioned a legislative effort to let gig workers collectively bargain but still not be classified as employees. Bragg has also held off on calling for Gov. Andrew Cuomo to resign amid sexual harassment allegations, giving the governor some breathing room.
27. Janet DiFiore
Chief Judge of the Court of Appeals and the State of New York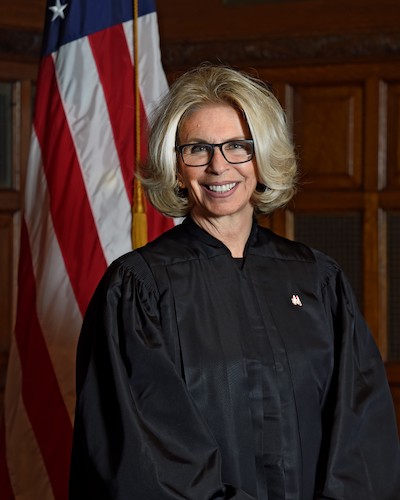 Janet DiFiore has leaned into her influence as the state's top judge to address systemic issues that have only become more urgent during the coronavirus pandemic. Her latest effort would amend the state constitution to allow for a restructuring of the court system. The goal? Boosting diversity in the courts, and addressing issues of accessibility and institutional racism. With two openings on the state Court of Appeals, she'll soon be welcoming a pair of new associate judges to the state's highest court. 
28. Donna Frescatore
State Medicaid Director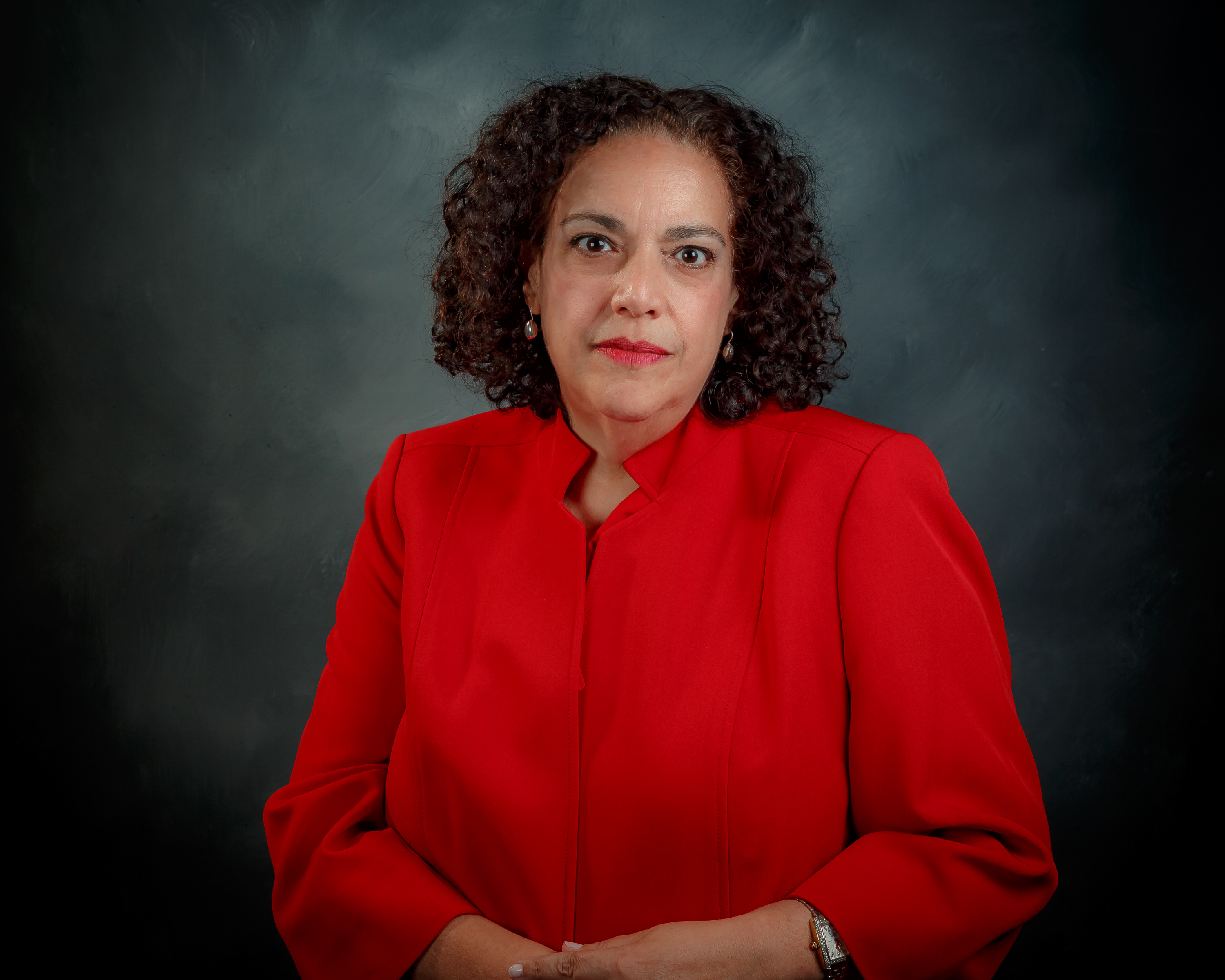 Lawmakers were initially dismayed that Gov. Andrew Cuomo's state budget proposal reduced hospital budgets by 1% while extending the open enrollment period on its health care marketplace to March 31. In response, Donna Frescatore helped restore $415 million in funds. The state stretched the open enrollment period for a second time to May 15, and aims to expand postpartum coverage from 60 days to one year. After four decades in state government, Frescatore is set to retire in August. 
29. Mario Cilento
President, New York State AFL-CIO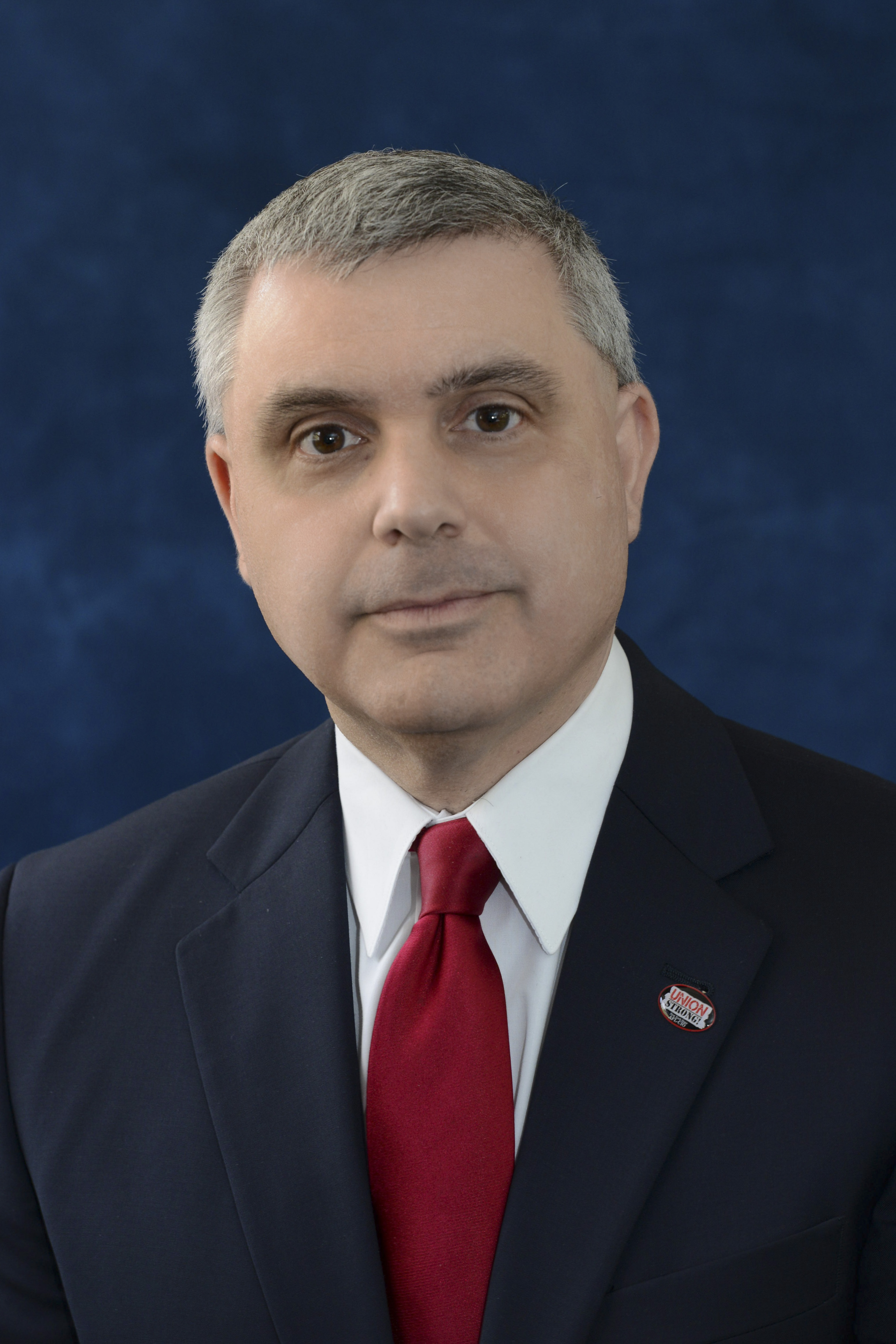 Organized labor scored a slew of victories during budget season, including higher taxes on the state's wealthiest residents, child care funding, paid leave for vaccinations and COBRA assistance. But Mario Cilento's members continue to face existential threats as union membership shrank for the third year straight, unemployment remains above the national average and the debate over how gig workers should be classified rages after Uber's victories in California.
30. Liz Krueger
Chair, New York State Senate Finance Committee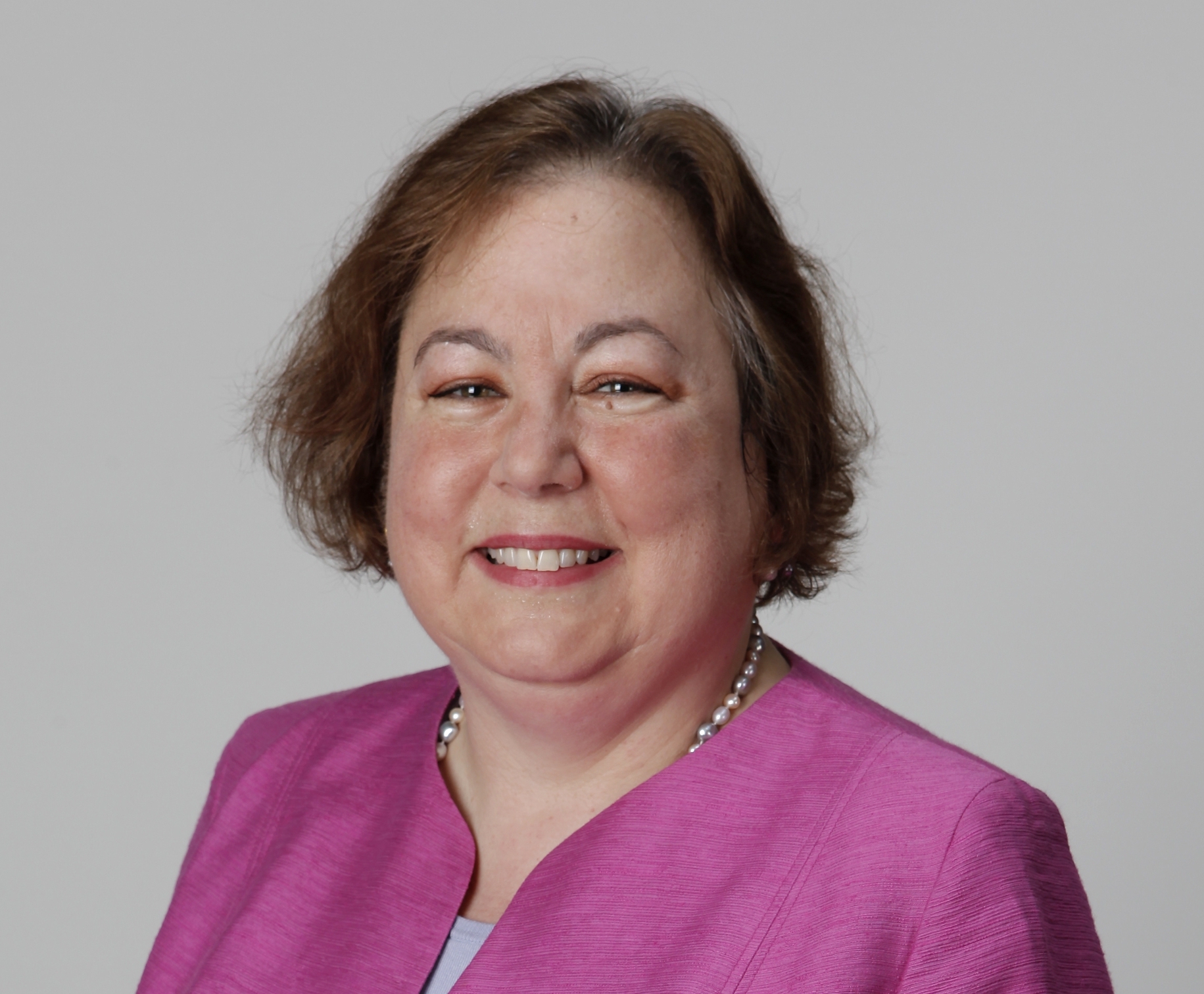 State Sen. Liz Krueger managed an impressive one-two legislative punch in March when the governor signed her landmark recreational marijuana legalization bill without major concessions. The governor also passed a $212 billion state budget endorsed by Krueger which includes new taxes on the wealthy and aid for undocumented immigrants. Now the Manhattan senator has her eye on overhauling state ethics laws after complaints about the governor's mishandling of nursing home data, and workplace sexual misconduct have continued to resonate.
31. Ron Kim
Assembly Member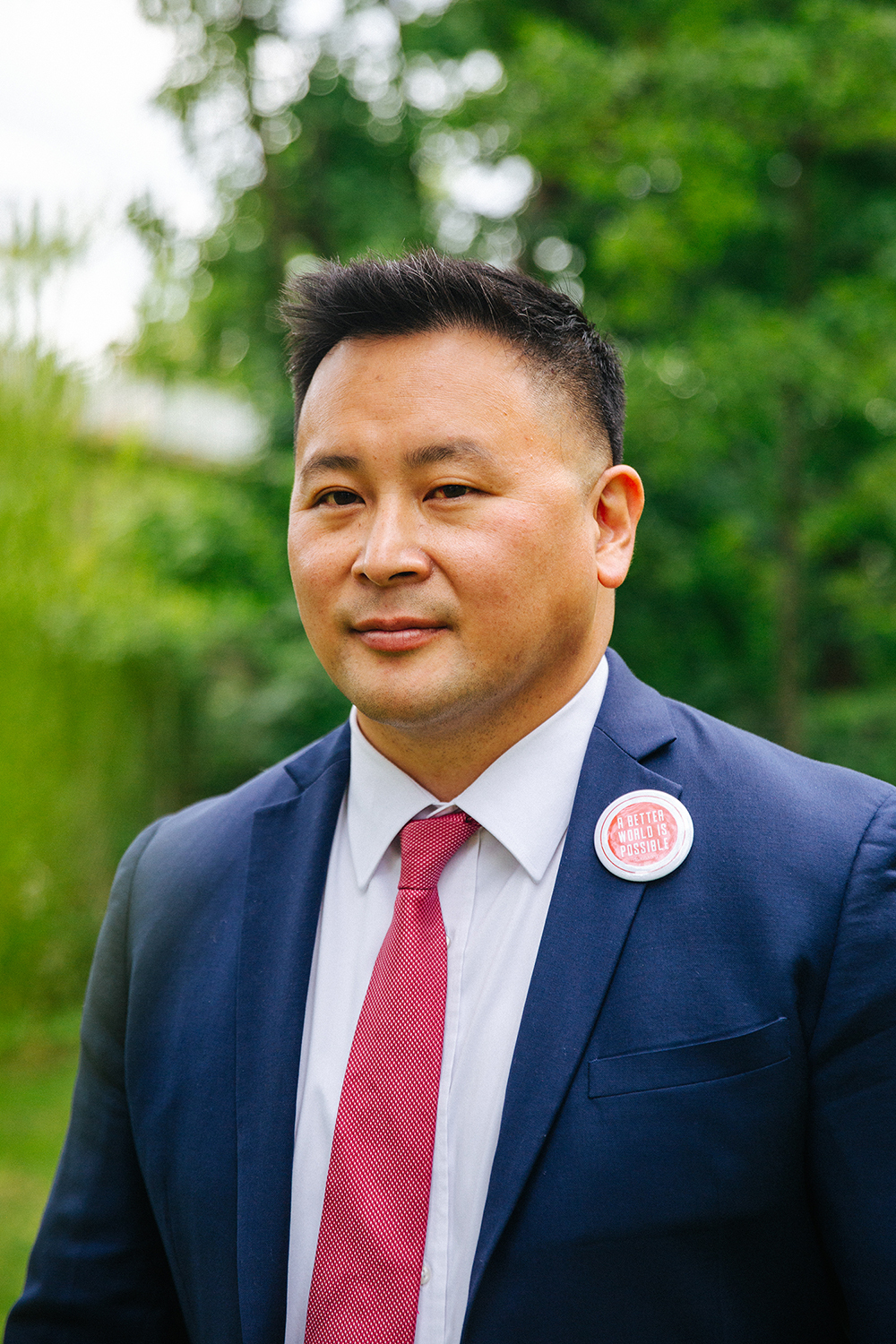 Flushing, Queens, Assembly Member Ron Kim's pushback against the governor's alleged bullying marked a turning point in Gov. Andrew Cuomo's stranglehold on the state. When Cuomo allegedly threatened to "destroy" Kim if he didn't issue a statement defending the administration amid fallout over nursing home deaths, Kim went on both CNN and ABC's "The View" to describe the governor's alleged abusive behavior. His appearance encouraged former aide Lindsey Boylan to come forward with her own experience involving Cuomo.
32. Félix Matos Rodríguez 
Chancellor, CUNY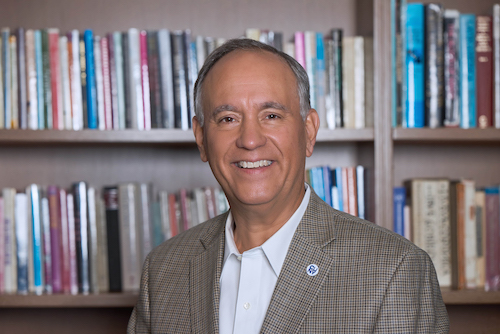 The nation's largest urban public university system laid off 400 adjunct professors and froze a 2% faculty pay bump last year. But better times appear to be on the horizon: Félix Matos Rodríguez is planning a return to in-person instruction this fall, $26 million in state budget cuts were restored and CUNY's York College unveiled a 7,500-seat stadium plan. Recently, Matos Rodríguez faced a setback when CUNY trustees scrapped a $3 million consultant contract he planned to use for assistance with the reopening.
33. Lester Young Jr. 
Chancellor, New York State Board of Regents
Students hoping to get out of taking annual Regents exams will have to buckle up after the feds denied Lester Young's request for a waiver. Young, who became chancellor of the New York State Board of Regents in January, argued that there was no way to standardize assessments because of the range of instruction formats students experienced during the pandemic. He is making his mark by asking schools to prioritize diversity and inclusion in their teaching and support systems.
34. Gary LaBarbera
President, Building and Construction Trades Council of Greater New York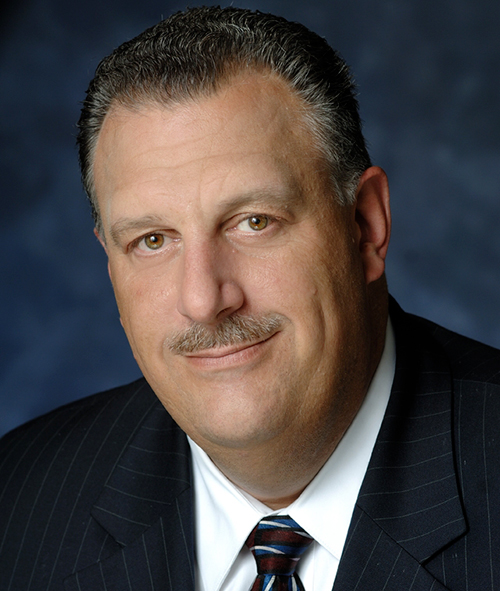 Longtime city labor leader Gary LaBarbera took the reins of the state building and construction trades union in January after former president James Cahill was indicted on racketeering and fraud charges last year in October. LaBarbera, who is serving simultaneously as the city's chapter leader, is looking forward to a construction industry rebound as more people get vaccinated and return to work.
35. Jessica Ramos & Carmen De La Rosa
State Senator; Assembly Member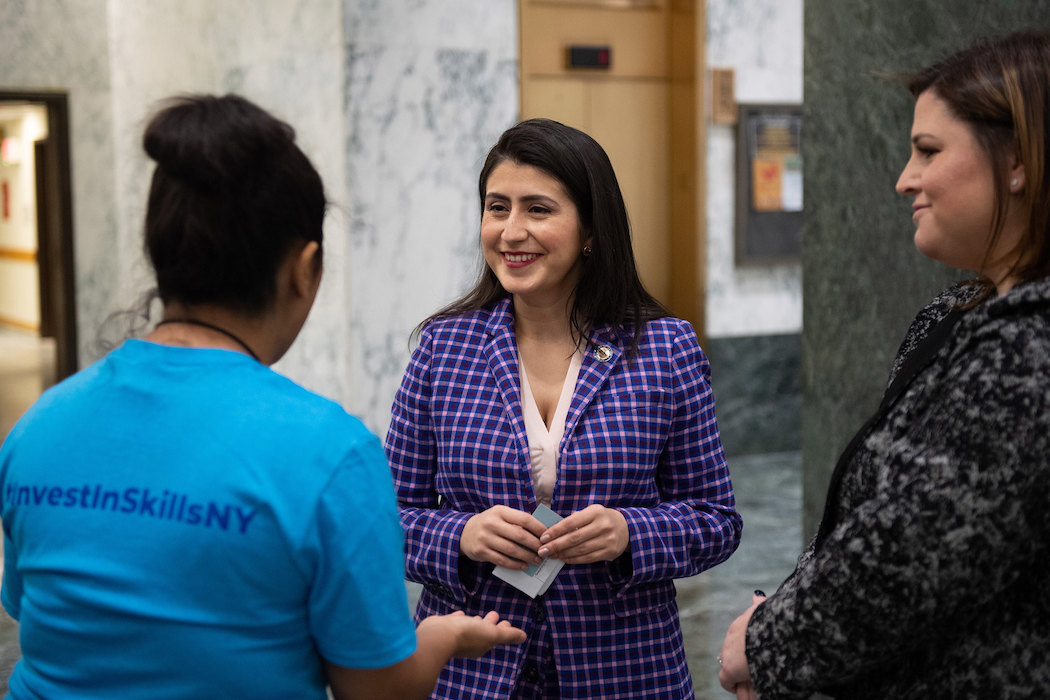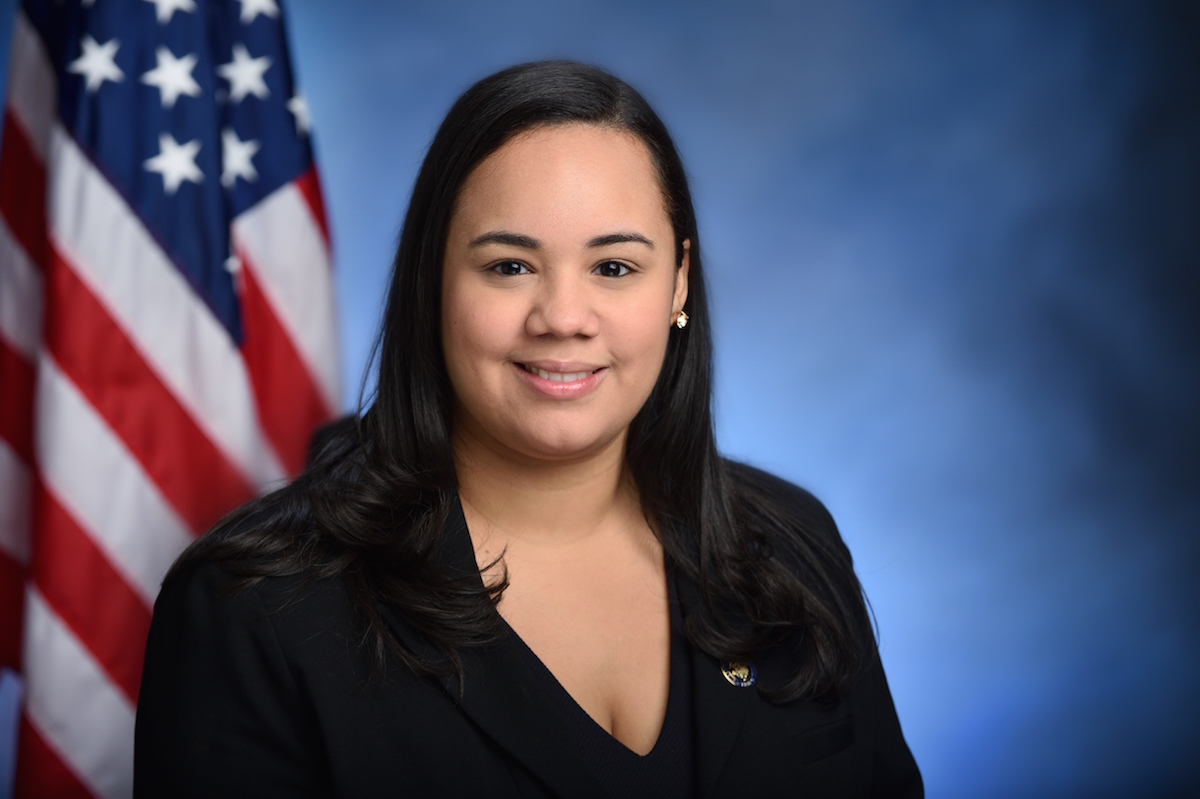 State Sen. Jessica Ramos has emerged as a force in Albany as the chair of the Labor Committee, while Assembly Member Carmen De La Rosa is looking for a change of scenery as she runs for the New York City Council. But if De La Rosa departs Albany, she'll have ended things on a high note. The legislative duo teamed up to pass one of the biggest bills this year – a $2.1 billion fund to assist undocumented immigrants in New York who missed out on unemployment insurance and relief funds. 
36. Suri Kasirer
President, Kasirer
The state's top-earning lobbying firm collected roughly $14.2 million last year in spite of the COVID-19 pandemic, virtually unchanged from its 2019 earnings. That's because Suri Kasirer represented an array of clients seeking state aid and tax relief. This includes three private health systems, and major real estate developers like TF Cornerstone, The Related Companies and SL Green Realty, and hotel and restaurant associations battered from shutdowns and battling to reopen. 
37. David Weinraub 
Managing Partner, Brown & Weinraub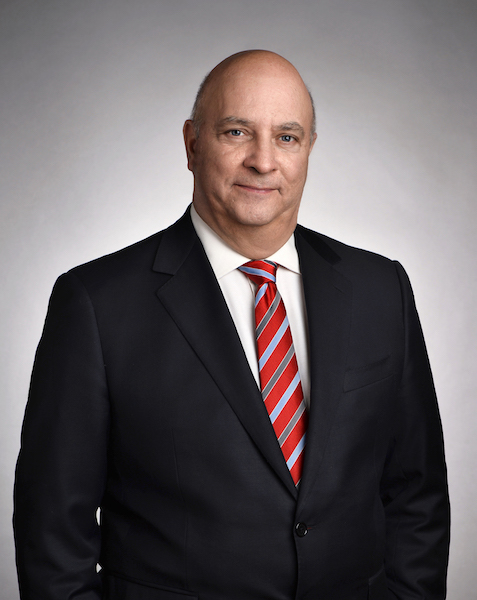 The second-largest lobbying firm in the state moved its office to a new commercial space on Pearl Street last year, and expanded its practice in January by hiring four new lobbyists ahead of the legislative session. David Weinraub helped health care clients like the Healthcare Association of New York State, and several major hospital systems weather through the coronavirus pandemic. However, lawmakers rolled back on immunity protections from COVID-related lawsuits enacted last year.
38. Giorgio DeRosa & Emily Giske
Partners, Bolton-St. Johns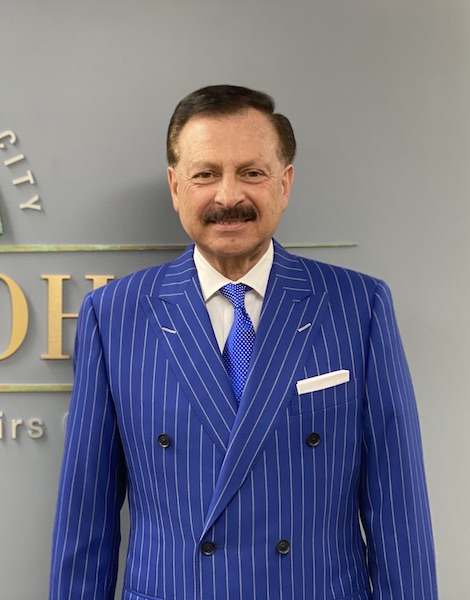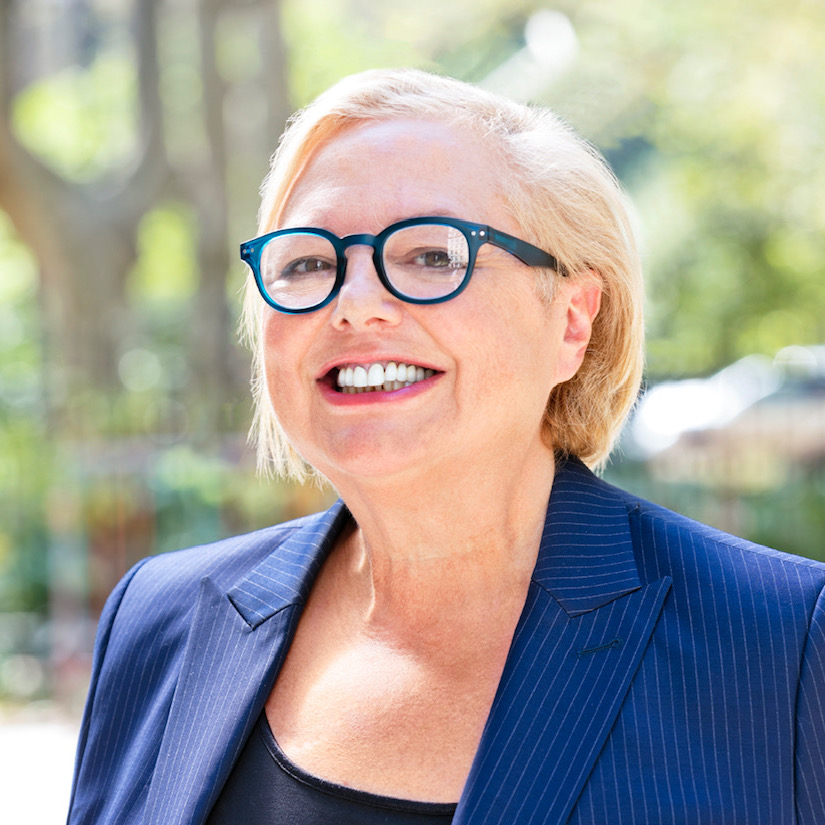 Even though lobbying has gone virtual during the coronavirus pandemic, Giorgio DeRosa and Emily Giske feel just as at ease on the marbled floors of the Capitol as in Albany's Zoom rooms. Giske predicted correctly that U.S. Senate Majority Leader Charles Schumer of New York would pass a stimulus package delivering billions in aid to help the state. DeRosa also helped clients push successfully for legislation to legalize recreational marijuana, which will also expunge criminal convictions for possession in the state.
39. Evan Stavisky
Partner, The Parkside Group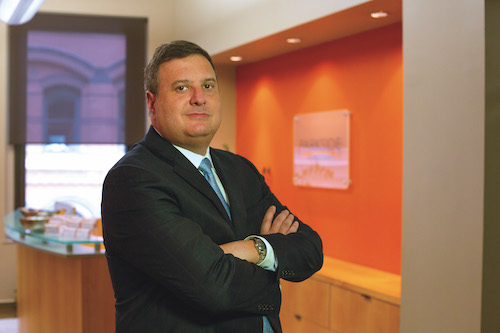 Last year, the Parkside Group helped progressives seize a supermajority in the state Senate. This spring, Evan Stavisky and his colleagues went all in on mobile sports betting, which the state ultimately legalized at brick-and-mortar sportsbook locations. Stavisky has also shown a keen interest in how several city races play out, including putting James Gennaro in position to return to the New York City Council. His advice to candidates: Cozy up to receiving labor endorsements. 
40. Alessandra Biaggi 
State Senator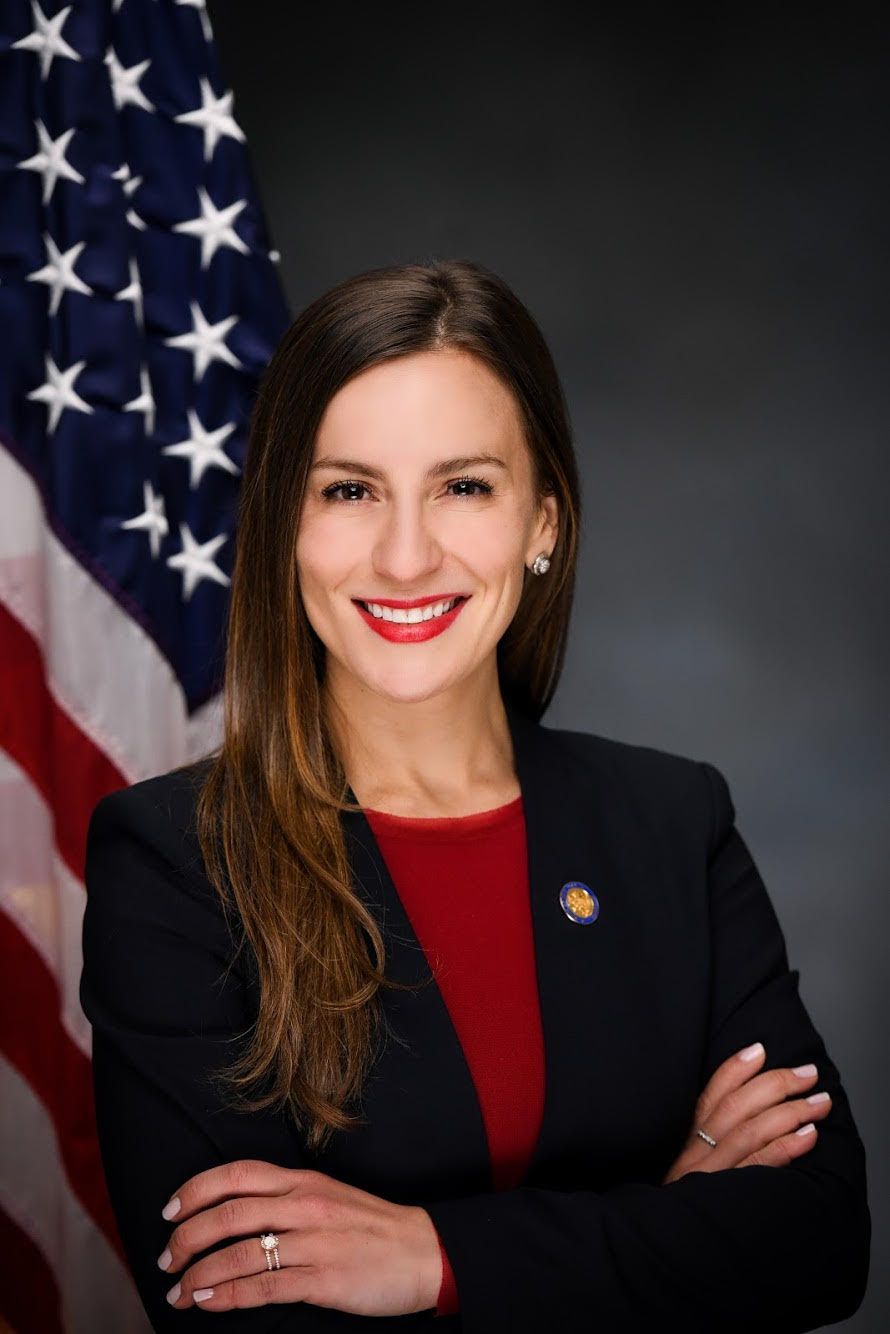 Bronx/Westchester state Sen. Alessandra Biaggi is one of the leading lawmakers exposing Albany's toxic work culture. She hasn't shied away from rebuking Gov. Andrew Cuomo for shielding nursing home death records and his alleged handsy behavior toward staff. She has also shamed the governor's aides for allegedly sending her abusive texts. Biaggi has gotten to know her way around the Capitol, and corralled support for a budget with progressive priorities like higher taxes for the wealthy and more support for immigrants.
41. Neal Kwatra
Founder and CEO, Metropolitan Public Strategies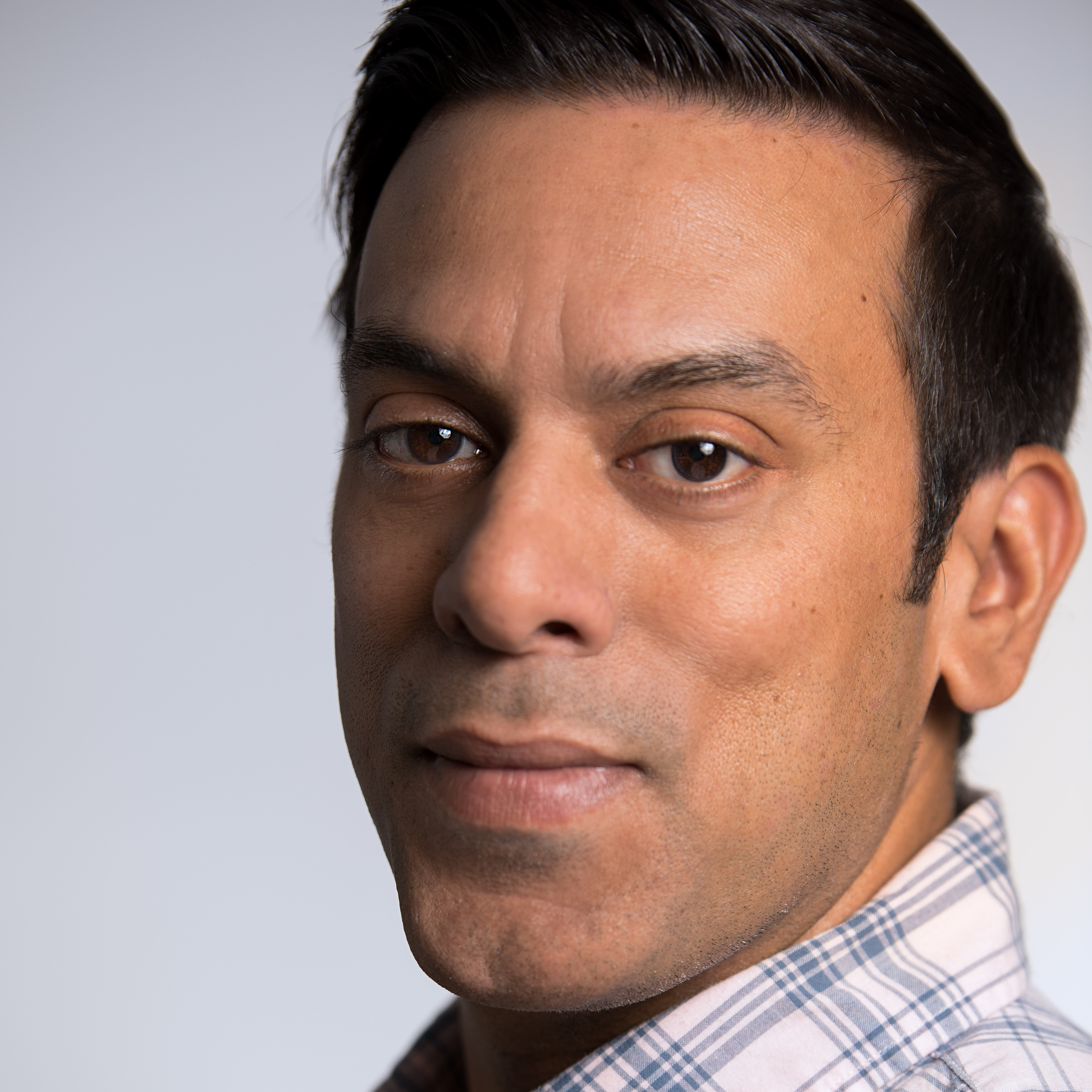 As the coronavirus pandemic hammered the hospitality industry, Neal Kwatra, a consultant for the New York Hotel and Motel Trades Council, has lobbied New York City to require City Council approval for any new hotel construction to preserve union jobs. He's also advocated for police reform with the New York Immigration Coalition and to expand offshore wind and has been weighing in on the crowded field seeking to replace New York City Mayor Bill de Blasio. 
42. James Whelan
President, Real Estate Board of New York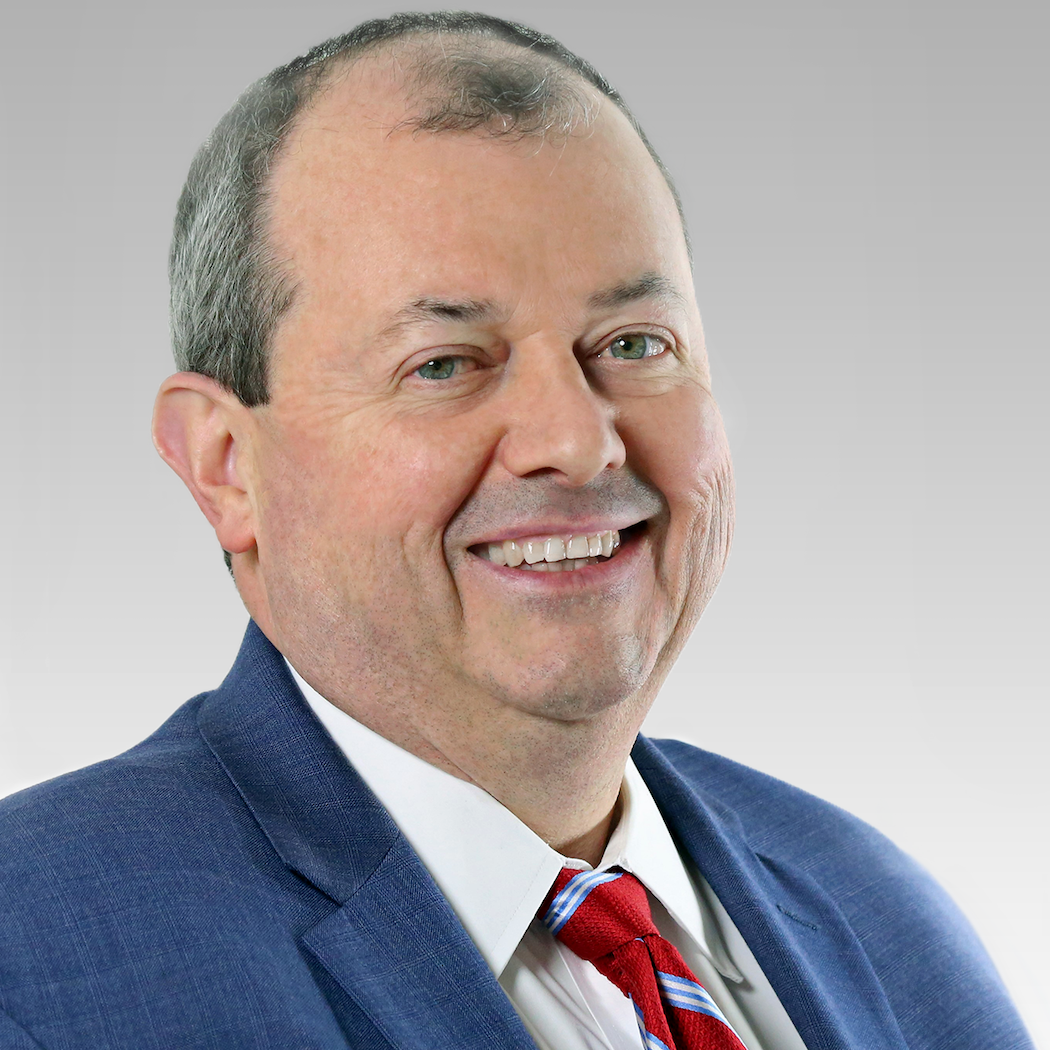 The real estate industry's influence in Albany seemed on the wane after legislators passed rent regulations in 2019, but James Whelan knows when to pick his battles. The sector avoided a new tax on second homes in the new state budget, and the pandemic's prolonged effects convinced lawmakers to provide relief to landlords and tenants who couldn't pay rent arrears. Whelan also pressed for another extension on eviction moratoriums throughout the summer.
43. Joon Kim & Anne Clark
Partner, Cleary Gottlieb Steen & Hamilton; Partner, Vladeck, Raskin & Clark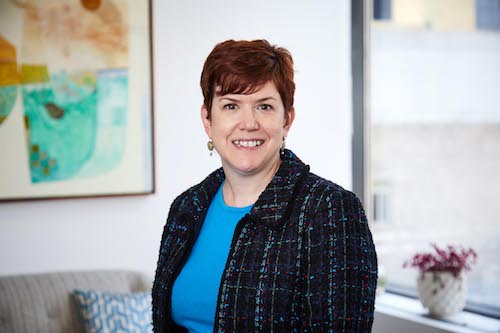 State Attorney General Letitia James meant business when she nominated Joon Kim and Anne Clark to lead an independent inquiry into the sexual misconduct allegations against Gov. Andrew Cuomo. The governor wanted a power-sharing arrangement with James and Chief Judge Janet DiFiore over the appointment. Instead, James gave Kim, a former federal prosecutor, and Clark, an employment lawyer, broad powers to investigate Cuomo's alleged workplace misdeeds. 
44. Linda Lacewell
Superintendent, State Department of Financial Services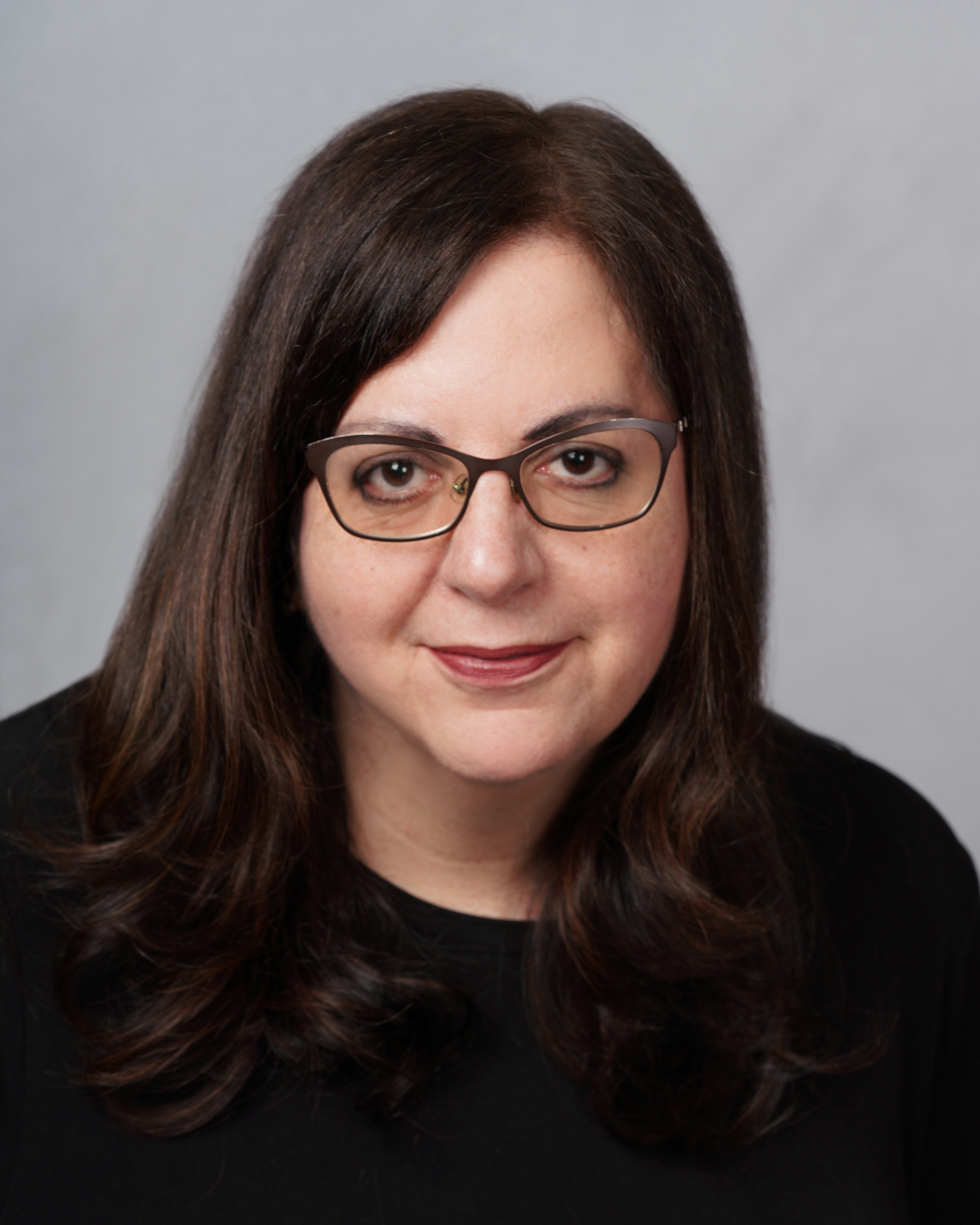 Linda Lacewell is one of the most powerful figures in the Cuomo administration simply because she runs the state Department of Financial Services, which regulates New York's insurance and banking industries. She's also one of the governor's most trusted advisers, having worked with him in various capacities since he was attorney general. Yet, her proximity to power has cut both ways, as she has become entangled in the administration's controversial rewriting of a health department report on COVID-19 deaths in nursing homes. 
45. Harold Iselin & Samir NeJame
Shareholders, Greenberg Traurig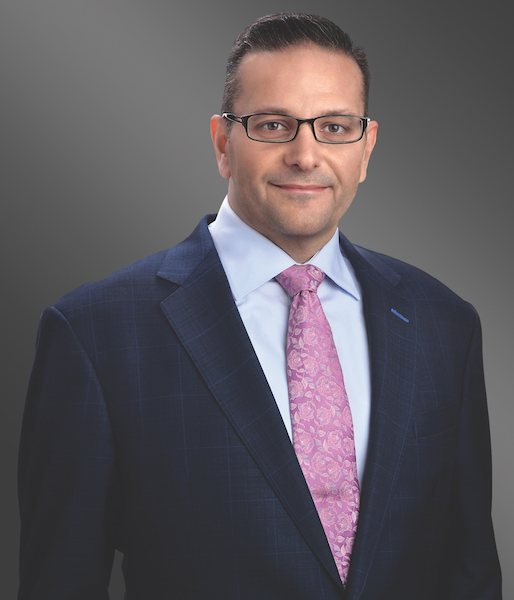 Greenberg Traurig has been the go-to firm for an array of health care and insurance-related interests, but Harold Iselin, Samir NeJame and the rest of their colleagues' biggest victory this session may have been the legalization of adult-use cannabis. Iselin is the managing shareholder of the top-10 lobbying firm's Albany office, and is co-chair of its government law and policy practice. NeJame heads the firm's state government law and policy practice. 
46. Jay Jacobs 
Chairman, New York State Democratic Party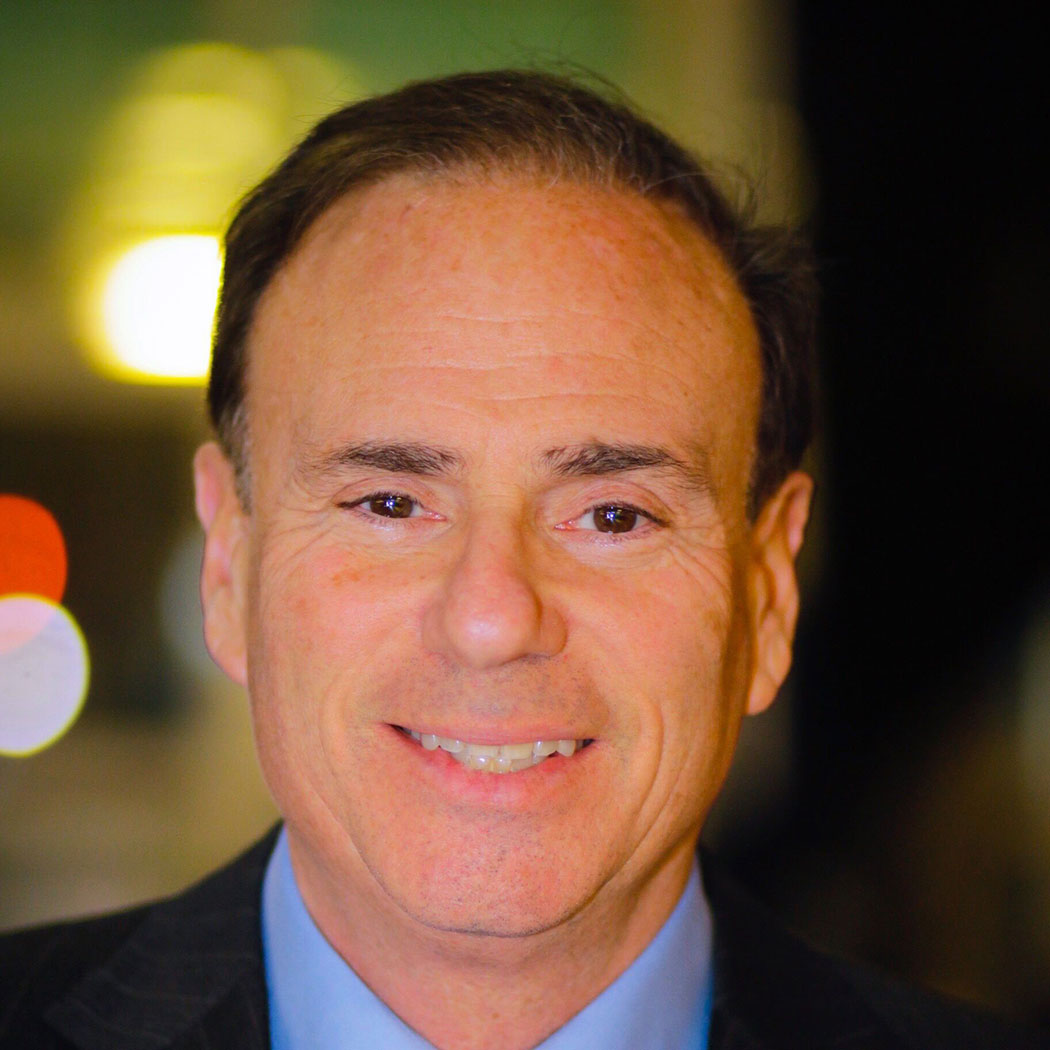 When the governor faced calls for impeachment amid multiple allegations that he harassed female aides, Jay Jacobs mounted a strong defense. He said Gov. Andrew Cuomo's alleged bullying behavior in Albany was "hardball" politics, and lawmakers should hold off on calling for his resignation until investigations are completed. Cuomo has stuck around, and Jacobs has since turned his attention to criticizing left-wing candidates launching primaries to unseat veterans like Rep. Carolyn Maloney.
47. Andrew Pallotta
President, NYSUT
Education leaders had their best budget season in years when state lawmakers approved $29.5 billion in school aid – a $3 billion increase from 2020. Andrew Pallotta called the funding a "major victory." Now he's asking the Legislature to allow for early retirement incentives for public employees. He also wants the governor to waive teacher evaluations and standardized testing requirements this year, and is urging the state to strengthen COVID testing for anticipated school reopenings this fall.
48. Eric Gertler
President and CEO, Empire State Development
Plans to erect the "PENN 15" tower may have gone limp in the state budget deal, but Eric Gertler and the state's development arm have high hopes for refurbishing the Penn Station transit hub and Midtown West. Gertler also has his hands in revitalizing Niagara Falls andcatalyzing Buffalo's life sciences industry, as well as diversifying the film industry and investing $2.3 million in companies to produce coronavirus-related protective equipment.
49. Pat Kane & Judy Sheridan-Gonzalez
Executive Director; President, New York State Nurses Association
New York's nurses had been demanding health care facilities to develop plans for minimum staffing requirements well before the COVID-19 pandemic exacerbated a nursing shortage. But recently, Pat Kane and Judy Sheridan-Gonzalez cheered a move by state lawmakers to split their long-sought "safe staffing" legislation to focus on hospitals and nursing homes separately, which have now passed both houses but have not been signed by the governor. The New York State Nurses Association also backed the recently passed workplace protections bill known as the NY HERO Act.
50. Heather Briccetti
President and CEO, The Business Council of New York State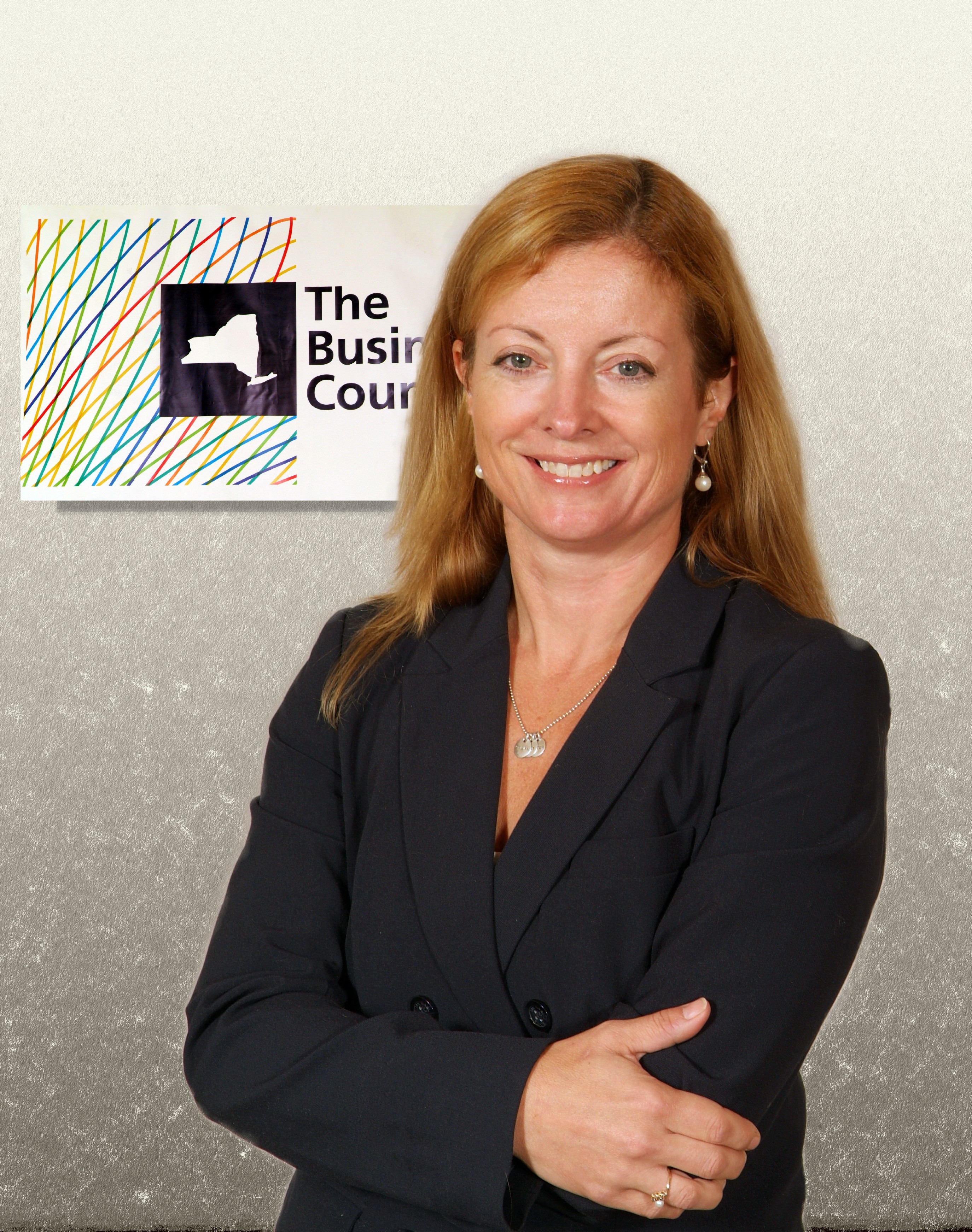 Heather Briccetti opposed new taxes on corporations and top earners included in the state budget, which she said could hurt businesses and encourage New Yorkers to leave. She pointed to a survey sponsored by the Business Council of New York State that found 80% of upstate CEOs agree that economic conditions have worsened since the pandemic, and only 40% expressed hope for a recovery. Briccetti is also worried about unemployment insurance rates that escalated by $200 per employee in some cases.