The 2021 Pride Power 100: 51-100
The LGBTQ leaders and allies of New York.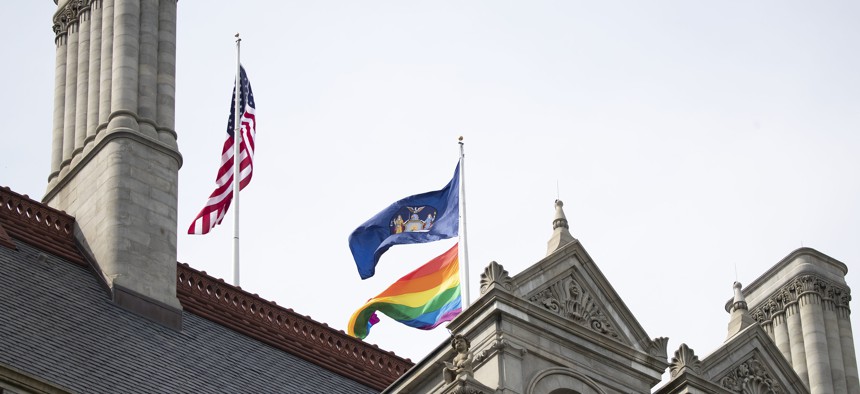 51. Luciano Reberte
Program Director of New York State Latino Gay/Bi Men's Initiatives, Latino Commission on AIDS
Even as HIV infection rates dip on account of PrEP use, the epidemic has worsened in the Latino community – a trend Luciano Reberte is trying to combat as head of Latino Gay/Bi Men's Initiativies at the New York-based Latino Commission on AIDS. "I believe that the biggest barrier for a healthy community is the stigma associated with HIV, followed by homophobia, transphobia and xenophobia," he told the Edge Media Network last fall.
52. Alexander Roque
President and Executive Director, Ali Forney Center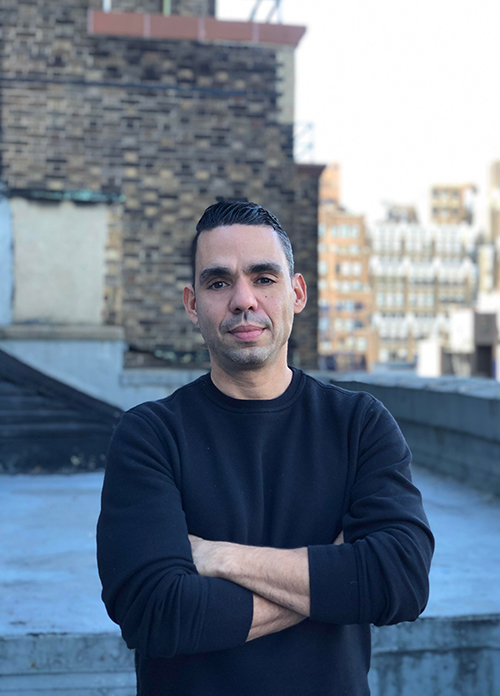 Since being promoted in 2019 to head the Ali Forney Center, the largest social services nonprofit in the country serving homeless youth, Alexander Roque has forged a partnership with the de Blasio administration to launch the country's largest workforce development program for LGBTQ youth, NYC Unity Works. Roque was also a vocal proponent of a law legalizing paid surrogacy in New York, which went into effect earlier this year.
53. Wendy Stark
Executive Director, Callen-Lorde Community Health Center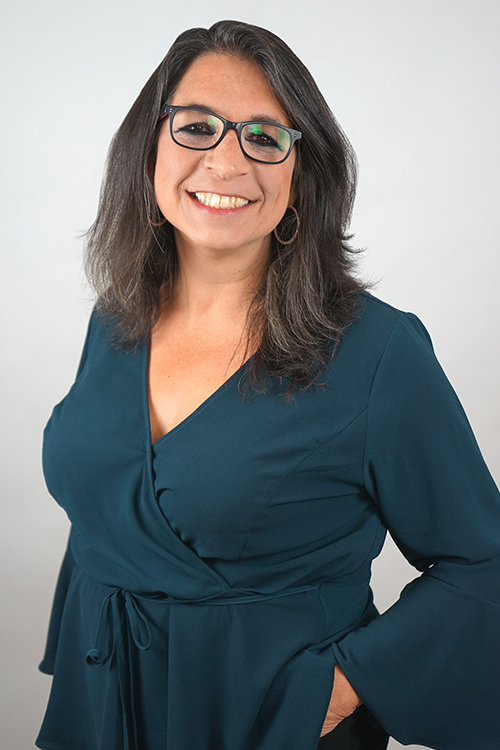 Despite a decline in visits last year, under Wendy Stark's leadership the Callen-Lorde Community Health Center – which typically serves more than 17,000 LGBTQ New Yorkers annually – was able to maintain some in-person services in the midst of the coronavirus pandemic. Along with other nonprofit providers of medical services to queer people, Stark early this year was a vocal critic of Gov. Andrew Cuomo's proposed cuts to Medicaid spending, which she has described as an "existential threat."
54. Kelsey Louie
Outgoing CEO, Gay Men's Health Crisis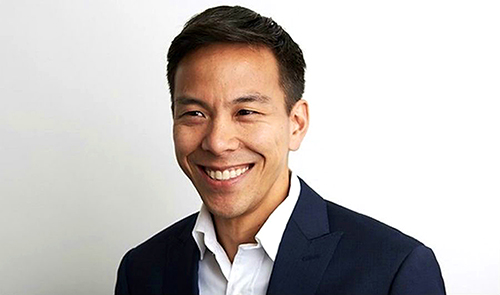 In May, Gay Men's Health Crisis announced that Kelsey Louie would be leaving his leadership post in order to run The Door, a social services nonprofit serving young people in New York City. Louie, who has served as CEO at GMHC since 2014, in July will hand the reins temporarily to Kishani Moreno, the chief operating officer, while the venerable HIV/AIDS services organization searches for a permanent leader to replace him.
55. Charles King
CEO, Housing Works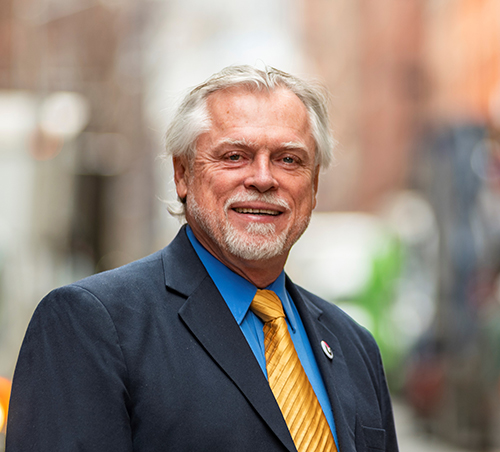 Dedicated to addressing the interrelated epidemics of homelessness and HIV/AIDS, Housing Works has set up extensive shelter space to house homeless LGBTQ New Yorkers who are suspected or confirmed to have COVID-19. A former Baptist minister, Charles King got his start in LGBTQ activism with ACT UP, serving on its housing committee. Along with other activists, he helped found Housing Works in 1990. He now co-chairs the Ending the Epidemic Subcommittee of the New York State AIDS Advisory Council.
56. Beverly Tillery
Executive Director, New York City Anti-Violence Project
With three decades of experience fighting for social justice, Beverly Tillery now serves as executive director of the New York City Anti-Violence Project. The organization seeks to end violence against LGBTQ individuals through organizing and education. She was previously deputy director of education and public affairs at Lambda Legal, where she headed national advocacy campaigns. She has also worked for Amnesty International, 1199SEIU and ACORN.
57. Jacquelyn Kilmer
CEO, Harlem United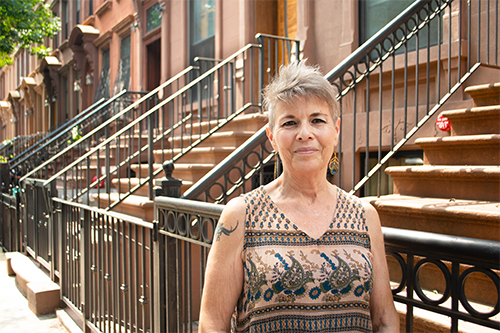 Despite funding shortages, Jacquelyn Kilmer has continued the work of Harlem United, which provides health care, housing, food and other services to over 10,000 New Yorkers of color every year, including HIV treatment and prevention strategies. Like many other LGBTQ leaders, Kilmer criticized proposed cuts to Medicaid's 340B program, which she said are at odds with Gov. Andrew Cuomo's pledge to end the state's HIV/AIDS epidemic. Harlem United recently launched a COVID-19 vaccination clinic, administering thousands of doses.
58. Jayson Littman
Senior Adviser for LGBTQ Community Affairs and Director of Events, Office of New York City Mayor Bill de Blasio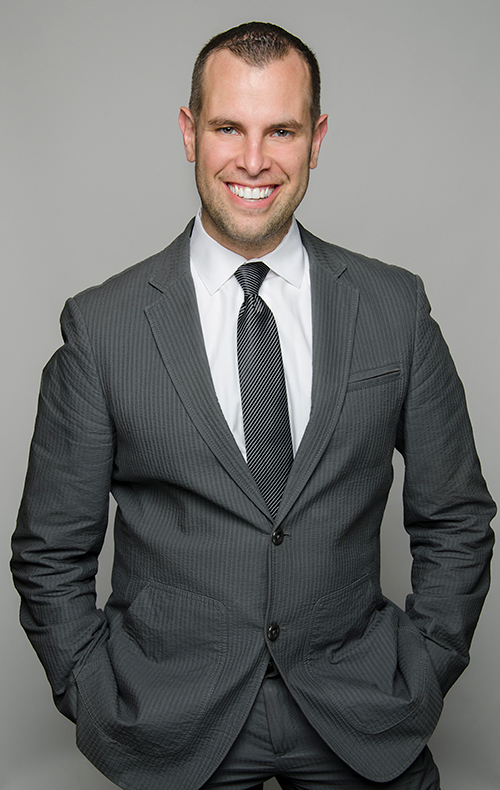 After temporarily acting as New York City Mayor Bill de Blasio's senior adviser for LGBTQ community affairs, Jayson Littman has filled the post on a permanent basis while retaining his position as director of events. Littman, who also founded the gay Jewish social group Hebro, applauded the de Blasio administration's recent move to certify LGBTQ-run businesses and designating them as minority-owned companies in competing for city contracts.
59. Sharon Kleinbaum
Senior Rabbi, Congregation Beit Simchat Torah
A prominent figure in the ACT UP era of HIV/AIDS activism in New York, Rabbi Sharon Kleinbaum has led Congregation Beitth Simchat Torah since 1992. The COVID-19 pandemic reminds Kleinbaum of those dark days as she has presided over funerals and tried to keep her congregation connected virtually. She is a co-founder and board member of New York Jewish Agenda, a liberal advocacy group. She is married to Randi Weingarten, president of the American Federation of Teachers.
60. Ronan Farrow
Investigative Reporter and Contributing Writer, The New Yorker
Ronan Farrow helped launch the #MeToo movement with his exposé of Hollywood mogul Harvey Weinstein. After releasing a book about Weinstein, "Catch and Kill: Lies, Spies, and a Conspiracy to Protect Predators," Farrow has continued his reporting on sexual assault. He most recently had an extensive interview with Lindsey Boylan, whose allegations of sexual harassment and retaliation against Gov. Andrew Cuomo paved the way for other women to come forward with similar claims. His reporting on former state Attorney General Eric Schneiderman's alleged mistreatment of women ultimately led Schneiderman to resign in 2018.
61. Matt Tracy
Editor-in-Chief, Gay City News
After joining Gay City News more than two years ago, Matt Tracy was elevated to the position of editor-in-chief of the Schneps publication beginning this year, succeeding longtime editor Paul Schindler. An Ithaca College graduate, Tracy was recently awarded first place by the New York Press Association for Coverage of Crime, Police, and Courts for a story about the death of a transgender woman in Newark, New Jersey. The publication is known for its in-depth reporting on LGBTQ policy and political issues in New York.
62. Oriol Gutierrez Jr.
Editor-in-Chief, POZ Magazine
With hundreds of thousands of visitors to its website each month and a popular print magazine, POZ is the leading publication dedicated to those affected by HIV/AIDS. Editor-in-Chief Oriol Gutierrez, who discovered he was HIV-positive while serving in the U.S. Marine Corps Reserve, has in the last year covered the effect of the COVID-19 pandemic on those living with HIV/AIDS. He even wrote a personal essay about contracting the virus as an HIV-positive man.
63. Allen Roskoff
President, Jim Owles Liberal Democratic Club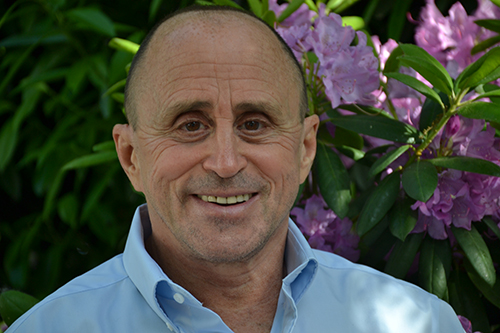 Allen Roskoff, a progressive power broker, leads the Jim Owles Liberal Democratic Club – named for his late partner and fellow activist – and his political involvement in New York stretches back to the 1970s. Roskoff's organization hosted an early mayoral forum for progressive Democratic candidates last fall, and its sought-after endorsements have gone to mayoral candidate Maya Wiley, as well as New York City Council Speaker Corey Johnson's comptroller bid and dozens of other local campaigns.
64. Rose Christ
President, Stonewall Democratic Club of New York City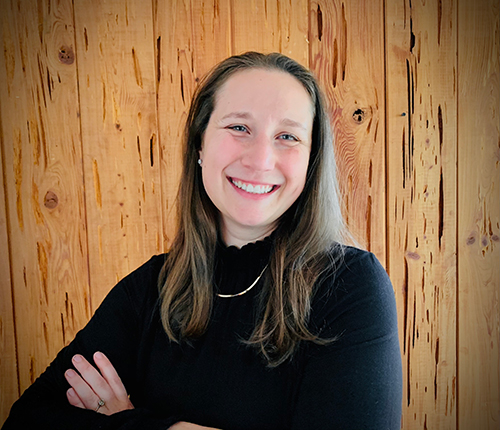 A senior principal at Cozen O'Connor Public Strategies, Rose Christ is also president of the influential Stonewall Democratic Club of New York City, which supports queer candidates and causes. The group made headlines when it screened New York City mayoral hopeful Andrew Yang for its endorsement. "He came across like he was a tourist in New York and said he wanted to visit a gay bar," Christ told Politico. By a narrow vote, the club upheld its mayoral endorsement of City Comptroller Scott Stringer, who has been accused os sexual assault.
65. Elisa Crespo, Ahmed Mohamed & Cynthia Dames
Executive Director; Program Manager; Development Chair, New Pride Agenda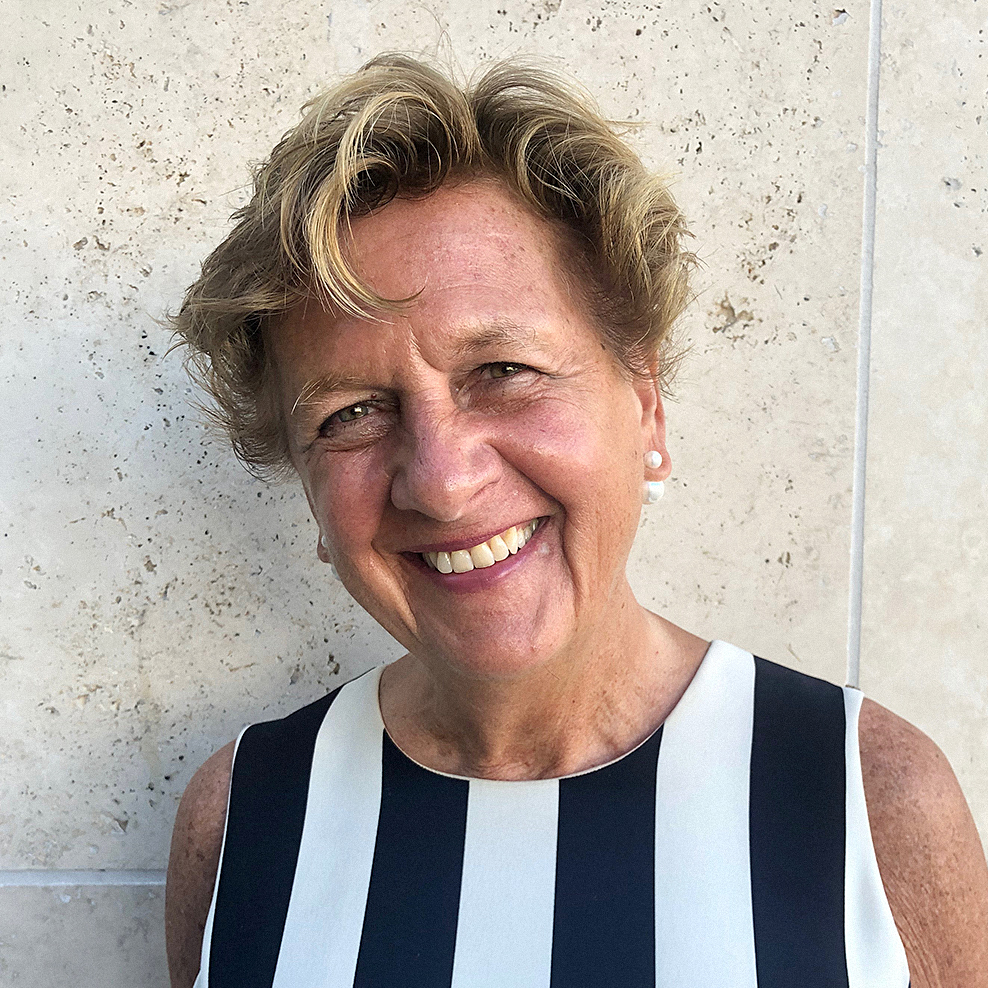 In July, former New York City Council candidate Elisa Crespo will take over as the executive director of the New Pride Agenda. The Bronx politico fell short last year in her bid to become the first transgender member of the council, but drew attention to LGBTQ issues. A leader of the organization and until recently its project manager, Cynthia Dames has pushed for the proper implementation of the state's Gender Expression Non-Discrimination Act. The organization succeeded in persuading the state to provide mandatory training on gender nondiscrimination for 340,000 state employees. Dames, who also runs Cynthia Dames Consulting, has stepped back from day-to-day work at the New Pride Agenda, which has been led recently by project managing consultant Cecilia Gentili and program manager Ahmed Mohamed.
66. Doug Wirth
President and CEO, Amida Care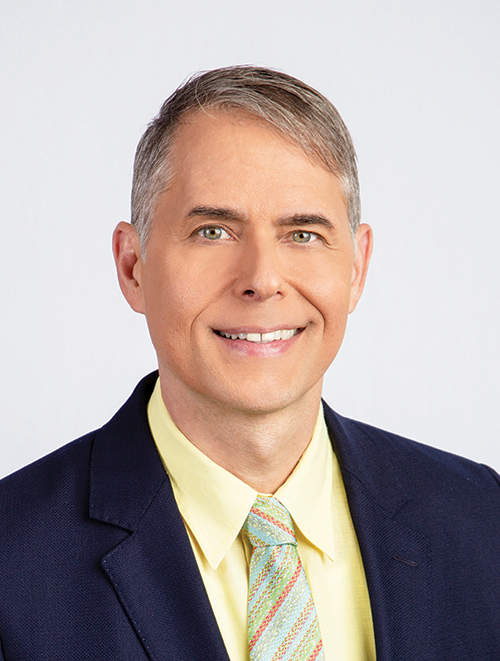 A warrior in New York's battle against HIV/AIDS, Doug Wirth runs Amida Care, a nonprofit, special-needs health plan in New York City funded by Medicaid. Despite serving on Gov. Andrew Cuomo's task force to end the HIV/AIDS epidemic by 2020, Wirth was among those who criticized the governor's proposed cuts to Medicaid, which have been delayed two years and coupled with a promise of $100 million in funding to help backstop affected organizations.
67. Ronald Richter
Executive Director and CEO, JCCA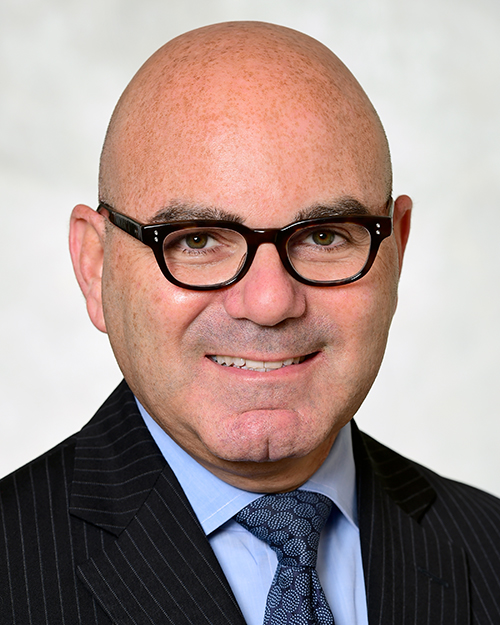 Ronald Richter has helmed JCCA – which serves more than 17,000 children and families with residential programs, family therapy, and other services in New York City and Westchester County – since 2015. He came to the organization with three decades of advocacy on behalf of children, which included a stint as a judge in New York City's Family Court as well as commissioner of the city's Administration for Children's Services.
68. Josh Meltzer
Head of Strategic Initiatives and Policy Partnerships for North America, Airbnb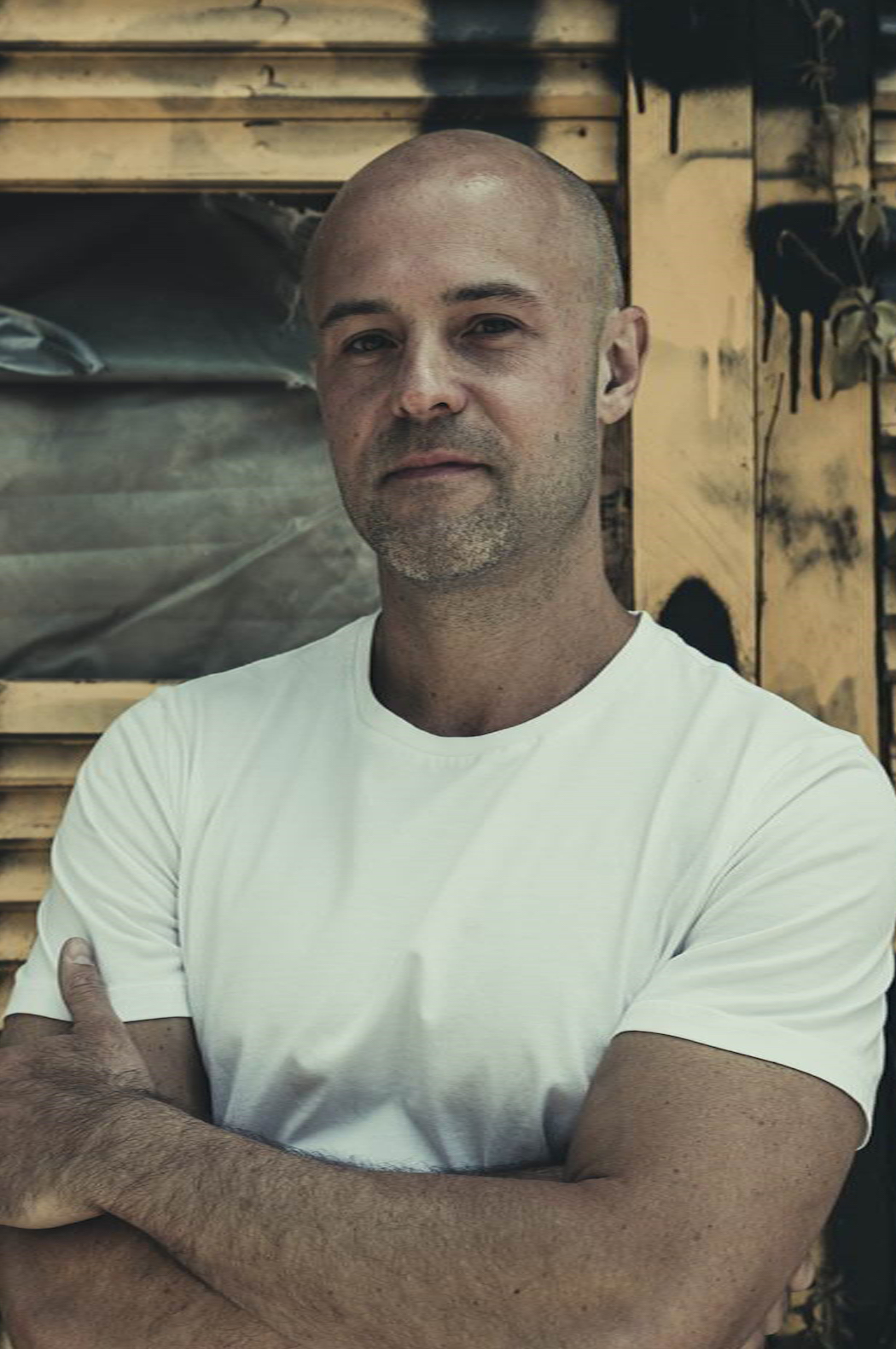 Josh Meltzer has a long history of political activism in New York, having worked for the Empire State Pride Agenda during the state's years-long battle over same-sex marriage. He was also formerly a deputy chief of staff to then-state Attorney General Eric Schneiderman. At Airbnb, Meltzer has helped the company expand in New York and advocated for the short-term rental company in Albany – and he's now driving its strategy nationally.
69. Freddy Molano 
Vice President of Infectious Diseases and LGBTQ Programs and Services, Community Healthcare Network
An advocate of universal access to health care, Dr. Luis Freddy Molano practiced medicine in South and Central America before joining Community Healthcare Network, which provides primary and behavioral health care services to more than 85,000 New Yorkers. At CHN, Molano pioneered the use of mobile units to bring HIV testing, PrEP education and other social services directly to LGBTQ patients. He also founded the New York City Transgender Health Conference, which takes place every year at Pace University.
70. Mitchell Draizin
Owner, Longview Capital Advisors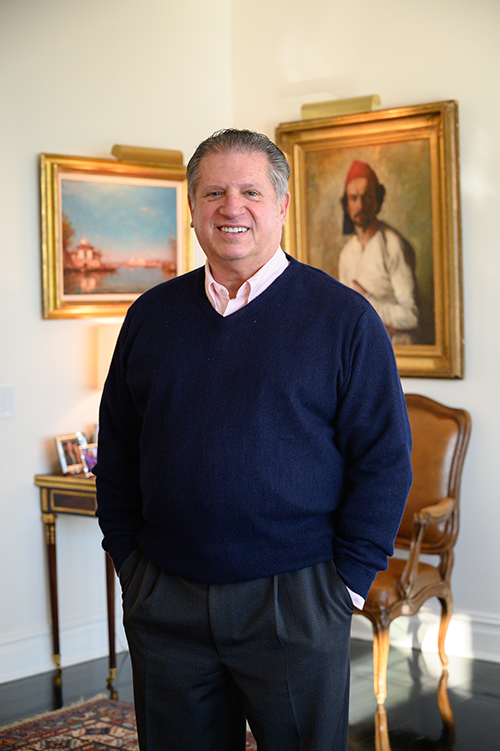 Mitchell Draizin is the longtime owner of Longview Capital Advisors, but he is better known in New York political circles for his civic engagement on LGBTQ causes and his funding of candidates for elected office. His Concordia Philanthropic Fund supports LGBTQ and progressive youth leadership initiatives and he founded the City University of New York LGBT Leadership Council. He has also backed LGBTQ officials including state Sen. Brad Hoylman, Assembly Member Deborah Glick and Rep. Ritchie Torres.
71. Richard Socarides
Chief Communications Officer, GLG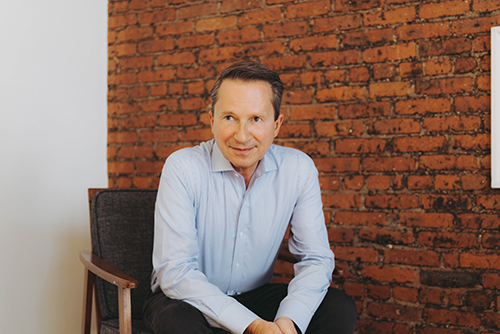 As a top executive at Gerson Lehrman Group and the leader of its social impact programming in the nonprofit and philanthropy space, Richard Socarides advocates for racial inclusivity within his organization – and without. A longtime LGBTQ activist and adviser to President Bill Clinton on queer issues, he regularly speaks on LGBTQ issues in the media, including CNN, and serves on the board of the State University of New York.
72. Cathy Marino-Thomas & Tanya Asapansa-Johnson Walker
Co-Chairs, Equality New York
Cathy Marino-Thomas and Tanya Asapansa-Johnson Walker last year were named co-chairs of Equality New York, a statewide LGBTQ advocacy group. The two have planned to expand the group's reach by building an organizing force to engage more deeply with local advocacy efforts. Last year, the organization's political action committee backed a number of candidates, including state Sen. Jabari Brisport, who became the first openly gay Black man elected to the state Legislature. Marino-Thomas previously led Marriage Equality USA and Marriage Equality NY, while Walker co-founded the New York Transgender Advocacy Group and now works on transgender outreach at the nonprofit SAGE.
73. David Mansur & Allegra Scheinblum
Principals, Culver Place Strategies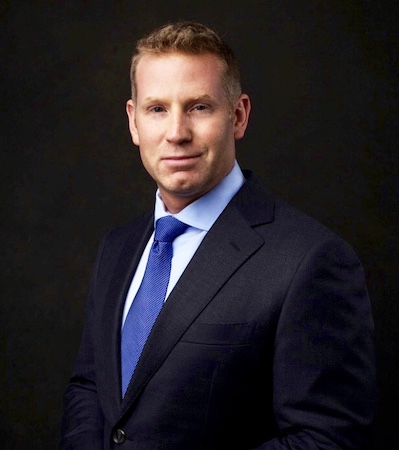 A fundraising powerhouse, Culver Place Strategies has advised New York politicos including state Attorney General Letitia James, Bronx Borough President Ruben Diaz Jr. and Reps. Jerrold Nadler and Hakeem Jeffries. The firm – run by David Mansur and Allegra Scheinblum – has done extensive pro bono work for LGBTQ political action committees, including TransPAC, which helped pass the Gender Expression Non-Discrimination Act, bringing nondiscrimrination protections to transgender New Yorkers.
74. Mariah Lopez
Executive Director, Strategic Transgender Alliance for Radical Reform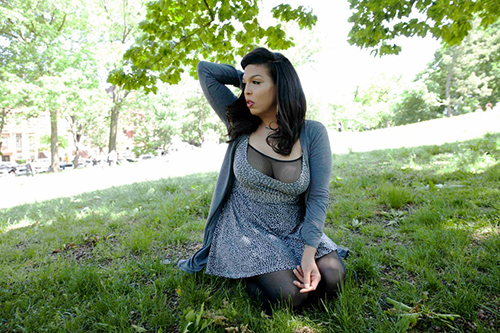 Mariah Lopez is a longtime champion of queer and transgender New Yorkers, whether it's taking legal action, advocating for legislation or leading pushes for policy reforms. She has been a plaintiff in landmark cases on foster care, human rights and gender-affirming care for transgender New Yorkers. She championed protections for transgender inmates on Rikers Island, and helped pass GENDA and repeal the "walking while trans ban". Her mentor was trans pioneer Sylvia Rivera, who co-founded the Strategic Transgender Alliance for Radical Reform, or STARR, which Lopez now leads.
75. Peter Staley 
Activist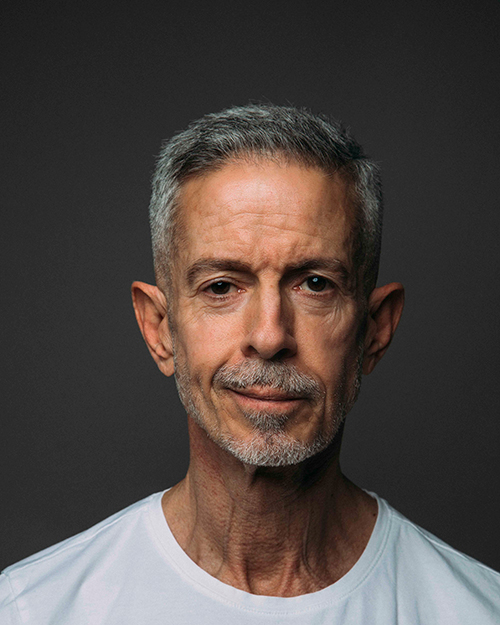 Since Peter Staley learned he was HIV-positive in the 1980s, he has dedicated his life to fighting for those with the virus, including as a member of HIV/AIDS group ACT UP. Years later, Staley helped develop Gov. Andrew Cuomo's 2015 plan for ending the AIDS epidemic. He also founded the Treatment Action Group and co-founded the PrEP4All Collaboration. Staley has embraced calls for racial equality in the LGBTQ community. "I think we're going to see some real radical change come out of this," he told Rolling Stone last year. "I'm all in, and I'm just trying to listen."
76. Norman Simon & Jeffrey Trachtman 
Partners, Kramer Levin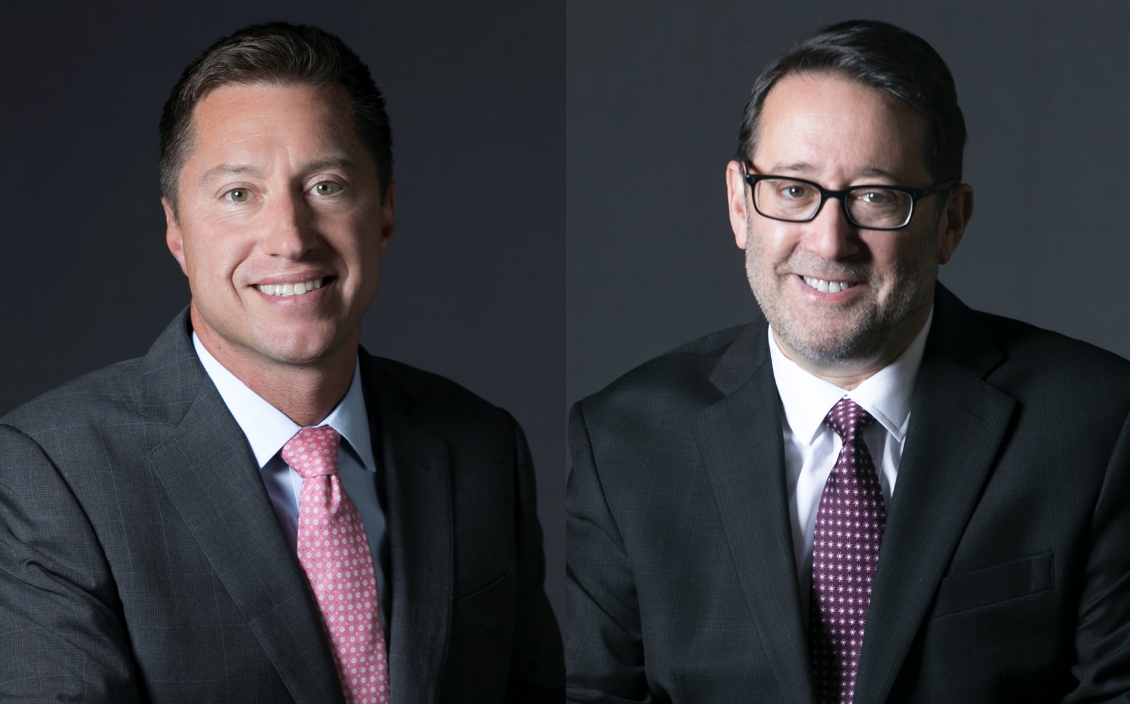 Jeffrey Trachtman and Norman Simon have spent years advocating for LGBTQ rights. Simon, who chairs Kramer Levin's advertising litigation practice, served as chair of the now-defunct Empire State Pride Agenda and advocated for same-sex couples seeking the right to marry in New York. He also represented Constance McMillen, the high school student whose case inspired the musical "The Prom." Trachtman, a bankruptcy and securities expert, has done extensive pro bono work on behalf of LGBTQ causes and individuals. This includes partnering with Lambda Legal to halt the Trump administration from implementing rules blocking queer refugees from obtaining asylum in the U.S.
77. Amit Paley
CEO and Executive Director, The Trevor Project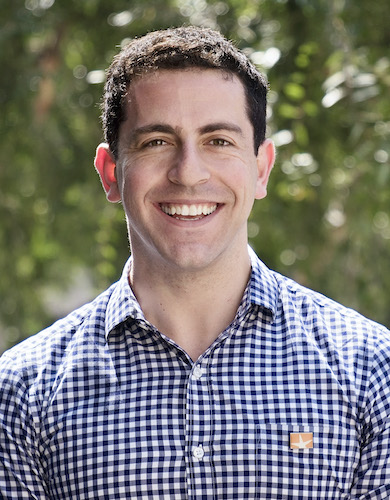 With a background in health care and nonprofit management and journalism, Amit Paley has helmed the Trevor Project – where he was previously a volunteer – since 2017. The coronavirus pandemic has made the work of the organization (which strives to prevent suicide among LGBTQ youth) increasingly important. The Trevor Project found that 60% of trans and nonbinary youth said COVID-19 had made it harder for them to express their gender identity, while 70% of LGBTQ youth overall described their mental health as "poor" during the pandemic.
78. John Gallagher
Partner, Mercury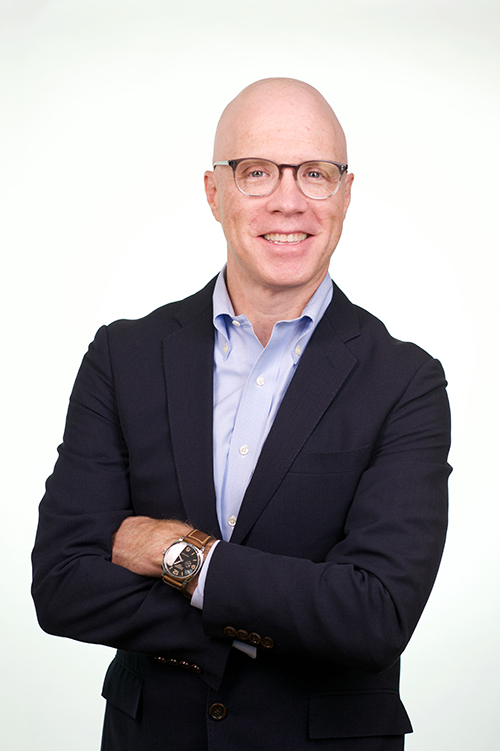 Before joining Mercury in 2012, John Gallagher served in key roles in the Bloomberg administration, including as the mayor's spokesperson, and worked for the Lower Manhattan Development Corporation after the 9/11 attacks. Gallagher, who was named a partner at the leading consulting firm in 2017, also served on the board of the Empire State Pride Agenda, which helped bring same-sex marriage to New York in 2011.
79. Jared Arader
President, Lambda Independent Democrats of Brooklyn
Jared Arader has sought to use the Lambda Independent Democrats of Brooklyn, the political club he leads, to help elect more LGBTQ people to office. The group recently pulled its endorsement of New York City Comptroller Scott Stringer for mayor after allegations of sexual misconduct, and is now focusing on electing LGBTQ City Council candidates including Crystal Hudson, Wilfredo Florentino and Josue Pierre. Arader also works for the New York City Department of Education.
80. Michael Mallon
President, Lesbian & Gay Democratic Club of Queens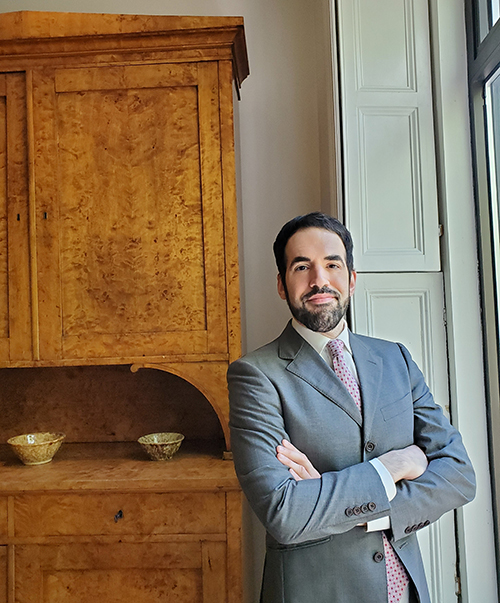 Michael Mallon started his political career working for New York City Council Member Daniel Dromm, who heads up the legislative body's Lesbian, Gay, Bisexual, and Transgender Caucus and chairs the influential Finance Committee. Mallon, who in February took on a new role as director of intergovernmental affairs for Queens Borough President Donovan Richards, also leads the Lesbian & Gay Democratic Club of Queens, which has endorsed a slate of local candidates this cycle.
81. Andy Humm & Ann Northrop
Co-Hosts and Co-Executive Producers, "Gay USA"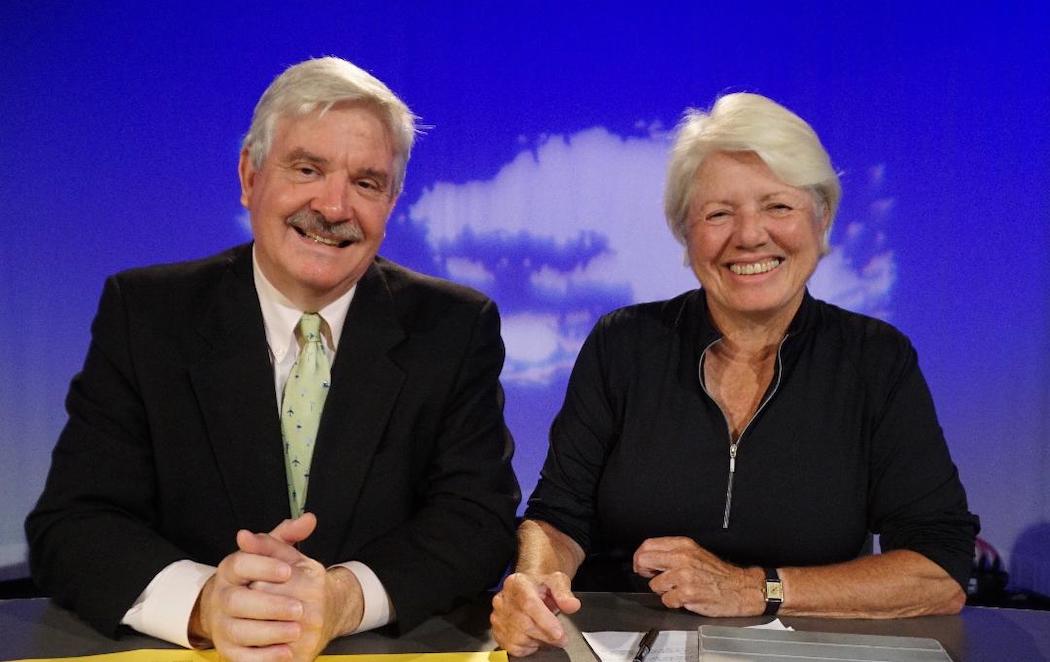 Andy Humm and Ann Northrop bring their activist sensibilities to the news as co-hosts of the weekly news show "Gay USA." The pair have been critical of the annual Heritage of Pride march, which opponents say has become too corporate and police-friendly. Previously, Northrop worked as a producer for CBS and was an activist with ACT UP in the 1980s. Humm was formerly a spokesperson for the Coalition for Lesbian and Gay Rights.
82. Joe Pressley
CEO, Hetrick-Martin Institute
Late last year, the Hetrick-Martin Institute – which bills itself as the country's oldest and largest organization serving LGBTQ youth – named Joe Pressley as its CEO. He comes to the organization after three decades of activism on behalf of New Yorkers with HIV/AIDS and LGBTQ people of color, as well as stints working for then-New York City Council Speaker Melissa Mark-Viverito and the New York City Department of Homeless Services. He also sits on the board of the New Pride Agenda.
83. TS Candii
Founder, Black Trans Nation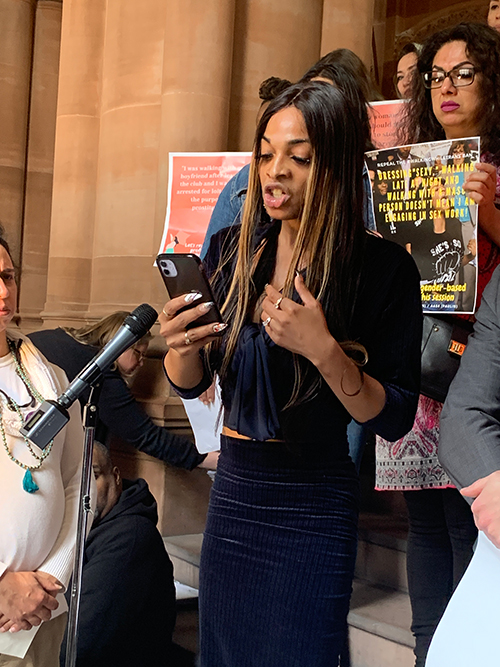 As founder of Black Trans Nation, which has distributed more than $500,000 to trans people of color, TS Candii was instrumental in this year's repeal of New York's "walking while trans" statute, an anti-loitering law that has been used to victimize transgender New Yorkers, including Candii herself, for decades. Candii has been on the forefront of the fight to decriminalize sex work in the state and has called for a mural to be erected in front of the Stonewall Inn to honor the Black Trans Lives Matter movement.
84. Donald Capoccia
Managing Principal, BFC Partners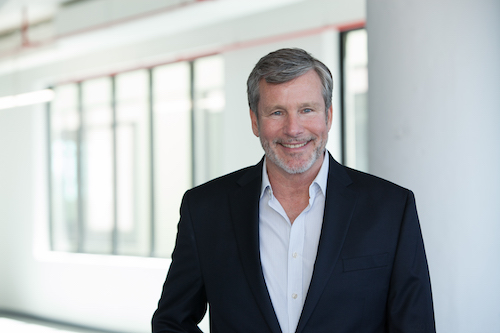 As managing principal and co-founder at BFC Partners, Donald Capoccia has been instrumental in developing affordable housing in neighborhoods across New York City. BFC Partners was a pioneer in combining low-income and market-rate housing in the same developments. Among its recent projects are Empire Outlets, on Staten Island, and Essex Crossing, a mixed-use development on the Lower East Side – and an initiative to develop LGBTQ-inclusive housing for older adults.
85. Rob Byrnes
President, East Midtown Partnership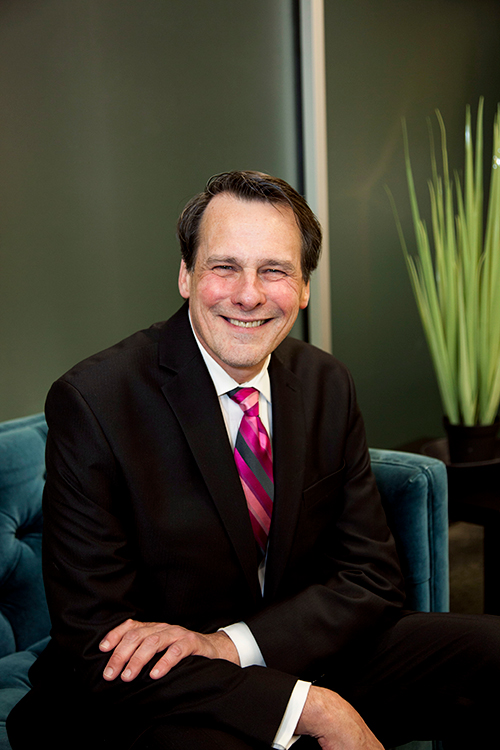 As head of the East Midtown Partnership, which was founded in 2002, Rob Byrnes works to improve the quality of life and encourage commercial activity in East Midtown, Manhattan. During the 2019 WorldPride events, Byrnes' organization was an active partner, displaying panels from the AIDS Memorial Quilt, coordinating donations to The Trevor Project and hosting a block party with SUNY Pride. In addition to running the East Midtown Partnership, which is a Manhattan business improvement district, Byrnes is an award-winning LGBTQ novelist.
86. Mila Madison
Executive Director, The Transgender Resource Center of Long Island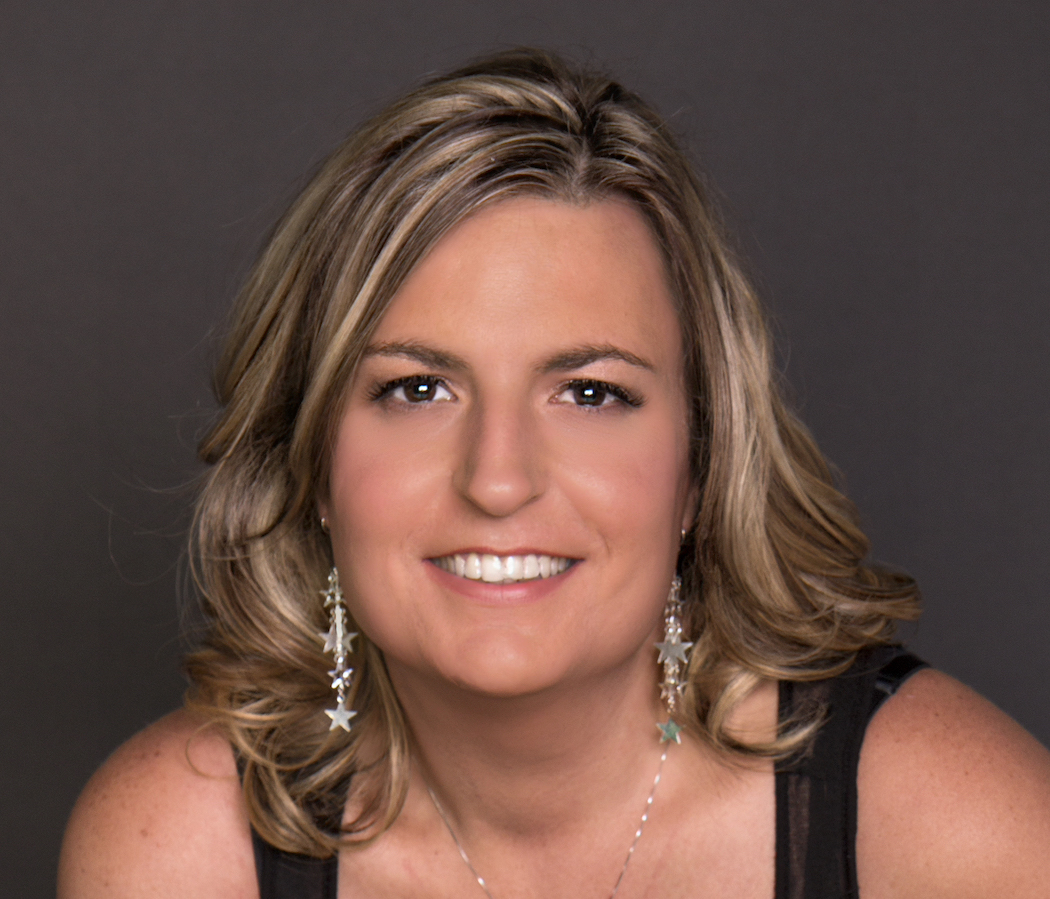 A longtime activist who has helped raise money for cancer and HIV/AIDS research as well as female victims of domestic violence, Mila Madison now heads the Transgender Resource Center of Long Island. The organization's programming includes support groups for transgender and nonbinary youth, and assistance in changing legal documents to reflect one's true gender. Previously, Madison was an executive-level liaison with the FCC, the Better Business Bureau and the Public Service Commission.
87. Imara Jones
Founder, TransLash Media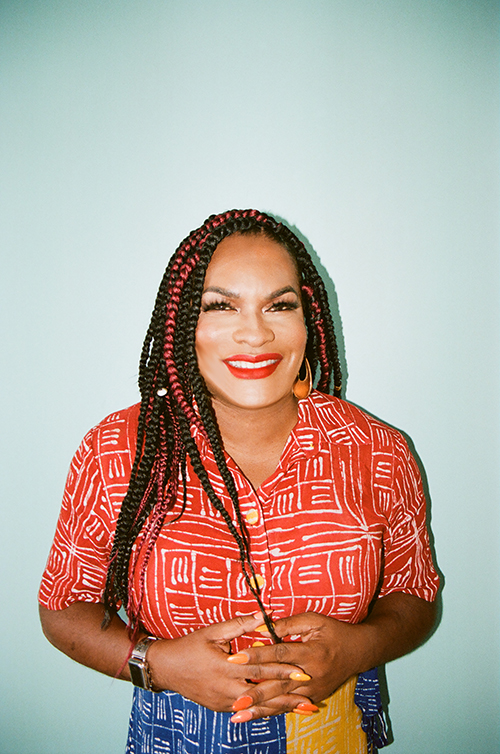 Peabody and Emmy Award-winning journalist Imara Jones is the founder of TransLash Media, which bills itself as "a cross-platform media nonprofit & digital community." She is a regular media presence, having spoken about transgender issues on television, on the radio and in print. Last year, she wrote in Time magazine that "Black trans women are, in many cases, the most visionary and progressive leaders within social justice movements."
88. Joseph McMillan Jr.
Founder, CEO and Chair, DDG and Azur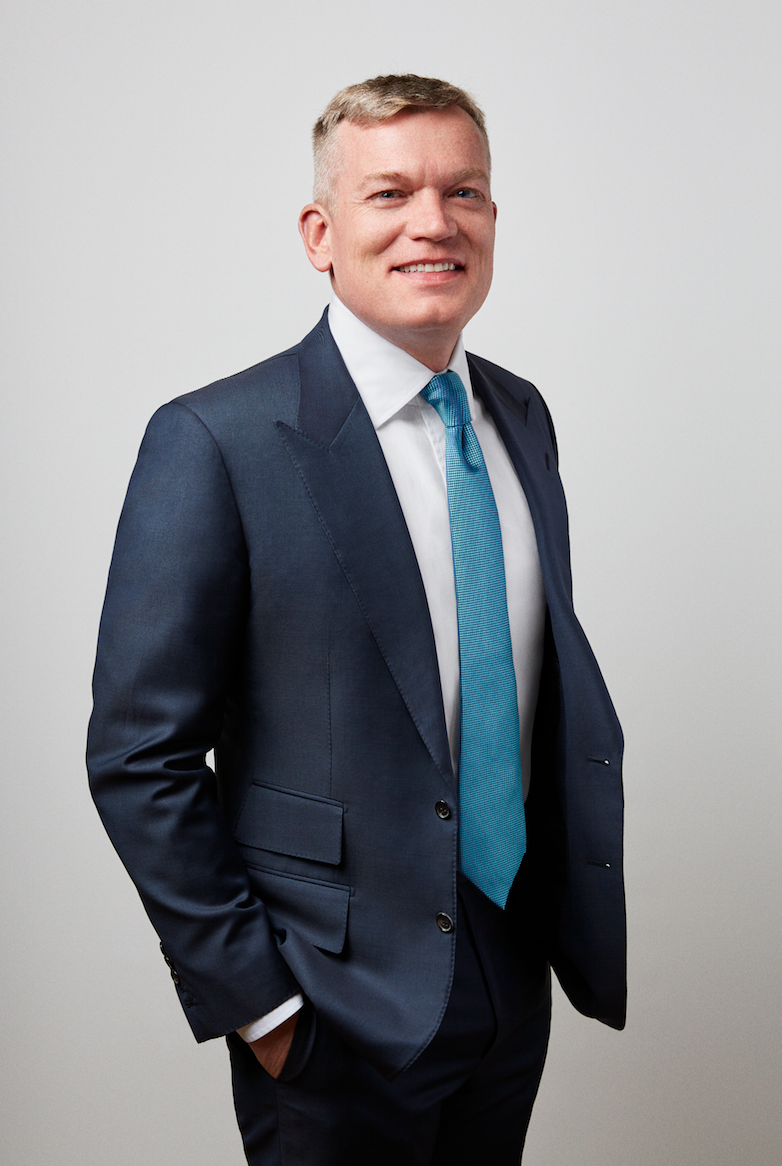 At his Tribeca-based real estate firm, DDG, Joseph McMillan Jr. has helped amass a $2.5 billion portfolio since its founding in 2009. In May, McMillan broadened his scope with an international real estate venture, Azur, which expands into Europe with an office in Paris. He'll continue to run New York-based DDG while also serving as chair and CEO of Azur. A U.S. Army veteran, McMillan was previously in private equity with Och-Ziff Capital Management Group and Greenhill & Co.
89. John Blasco
District Leader, Assembly District 74, Part A
John Blasco is an "Unapologetic Queer Boricua," as he puts it on his Twitter profile, and he's a rising star in New York City's progressive movement. The Lower East Side activist previously served as LGBT liaison for New York City Council Speaker Corey Johnson, and is now chief of staff to Assembly Member Harvey Epstein, serving constituents in Manhattan's East Side. He was also elected district leader within his boss' district.
90. Kim Forte
Owner, Kim Forte Consulting
In her nearly two decades at The Legal Aid Society, Kim Forte oversaw the organization's LGBT law and policy initiative, helping secure Medicaid coverage for transition-related health care needs. Forte went on to found her own consulting firm, which she launched in 2018. She is also director of corporate development and training for The Phluid Project, an inclusive, gender-free store and training center in New York City.
91. Bianey Garcia & Mateo Guerrero
Trans Immigrant Project Lead; Leadership Coordinator, Make the Road New York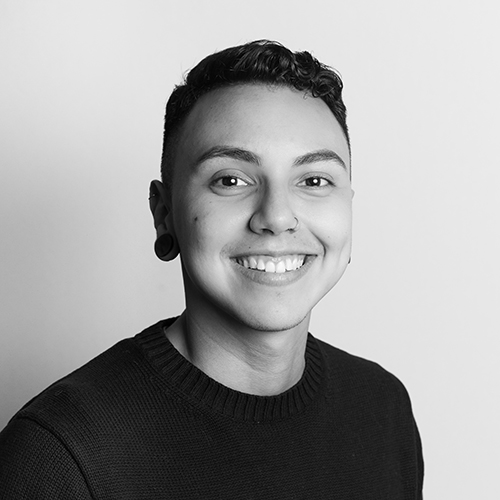 The first time Bianey Garcia dressed up "sexy" for a date with her boyfriend, NYPD officers arrested her under an anti-loitering law that LGBTQ advocates assailed as the "walking while trans" ban. She soon joined Make the Road New York, the influential immigrant-led grassroots organization, helping to overturn that same law earlier this year. Mateo Guerrero, who has been involved with the organization since he was 15, is the group's leadership coordinator, and helps inspire other organizers with his coming out story as an immigrant trans man.
92. Arthur Fitting & Shannon Whittington
LGBTQ+ Program Manager; Clinical Director, Gender Affirmation Program, Visiting Nurse Service of New York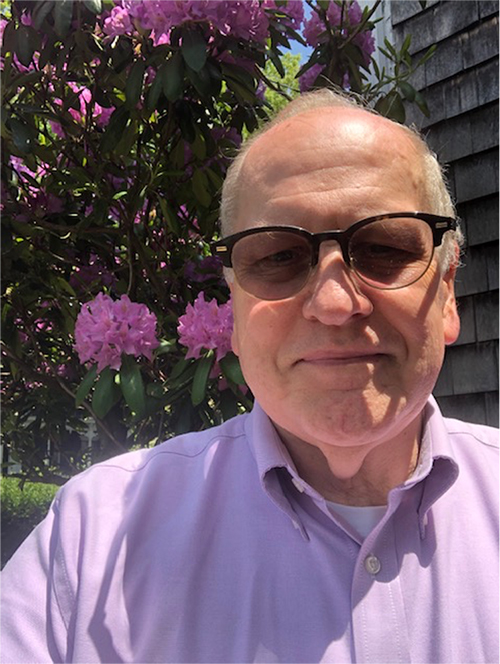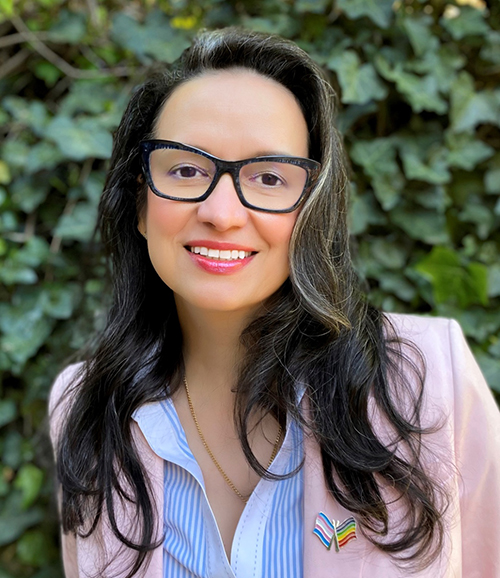 Arthur Fitting, a registered nurse who was driven to serve LGBTQ New Yorkers after his partner died of AIDS-related illness, works with community-based organizations to deliver health care to the community through his position as LGBTQ+ program manager at the Visiting Nurse Service of New York. Shannon Whittington is clinical director of the VNSNY's Gender Affirmation Program, which advises clinicians in the care of transgender patients. Since 2016, the organization has helped hundreds of transgender individuals through their gender transitions.
93. David Kilmnick
President and CEO, The LGBT Network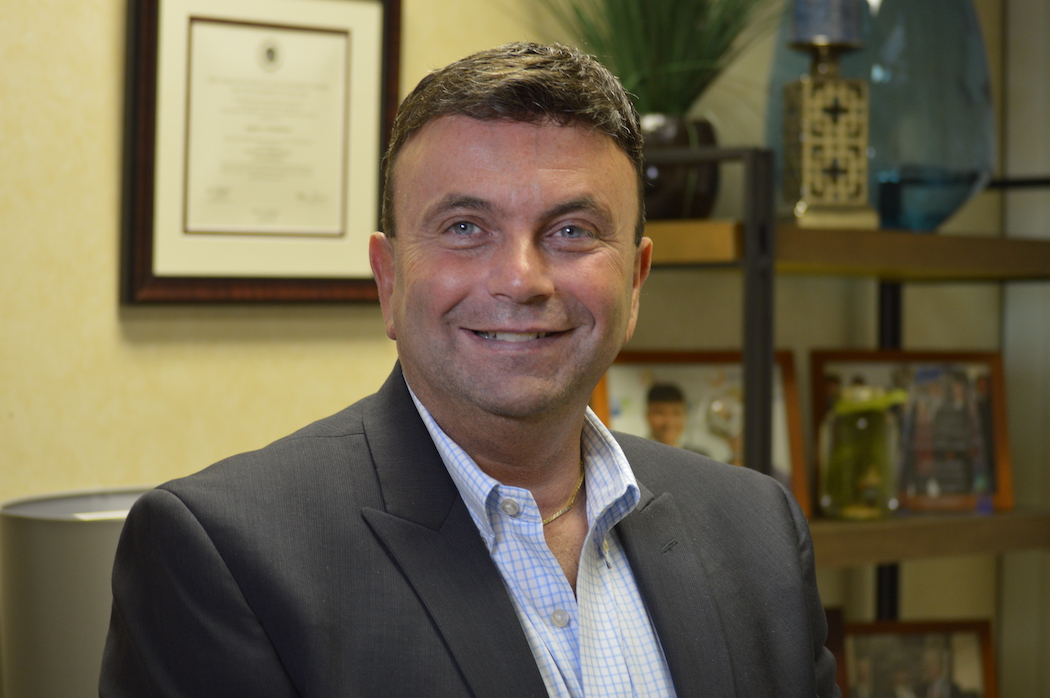 David Kilmnick has led the LGBT Network – which runs several LGBTQ community centers on Long Island and in Queens – for more than a quarter century. The organization, which recently moved its headquarters to Kaufman Astoria Studios in Queens, made headlines recently for its controversial protest of the removal of a pride flag at the boardwalk in Long Beach, Long Island. While Kilmnick called on the Long Beach police commissioner to resign, he has continued to embrace law enforcement officers marching in Long Island Pride events. 
94. Anthony Mercurio
Founder, AFMStrategy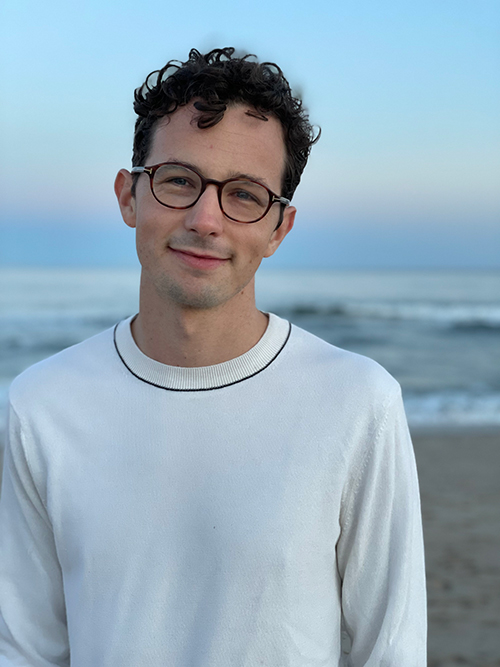 Andrew Yang's not the only person to break through in the 2020 presidential race and then pivot to a New York City mayoral campaign. While he's not a household name like the candidates he's worked with, Anthony Mercurio played a big role in Pete Buttigieg's campaign as his national investment director, and he's now doing similar work as the senior fundraising adviser for Yang, who was the early frontrunner in the race to succeed New York City Mayor Bill de Blasio. 
95. Kelly McNamee
Shareholder, Greenberg Traurig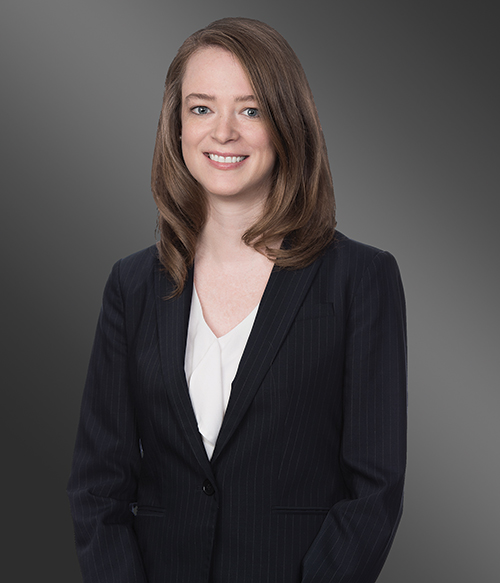 At the law firm Greenberg Traurig, where she was promoted to shareholder earlier this year, Kelly McNamee's work focuses on commercial, antitrust and government litigation. She also specializes in state and federal energy regulation, playing a key role as co-outside lead counsel in a transaction paving the way for the decommissioning of the Indian Point Energy Center nuclear power plant. She also takes on pro bono cases involving LGBTQ advocacy.
96. Sandra Kesh
Vice President and Chief of Population Health, Westmed Medical Group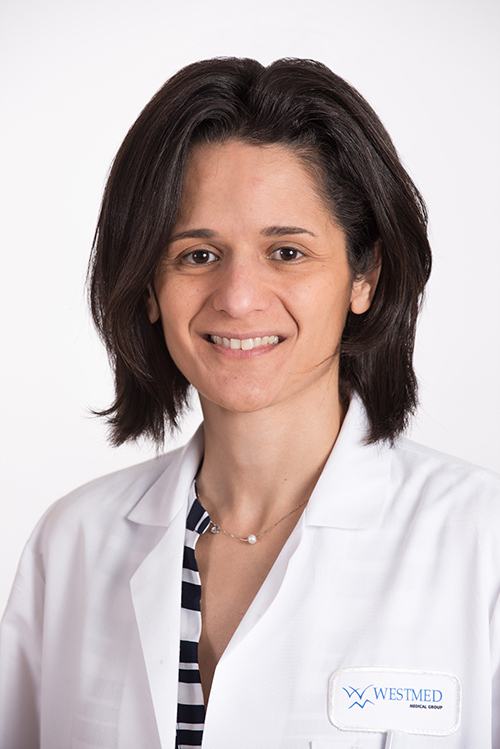 As vice president and chief of population health at Westmed Medical Group – a practice with 13 locations, 500 doctors and 1,500 clinical employees – Dr. Sandra Kesh has been at the forefront of fighting the coronavirus, helping dispel misinformation about vaccines and convincing those who are hesitant to get vaccinated. Board certified in internal medicine and infectious diseases, Kesh teaches at Weill Medical College of Cornell University and is affiliated with White Plains and Greenwich hospitals.
97. Jeff Elgart
Chief Corporate Officer, Big Brothers Big Sisters of New York City
Jeff Elgart started volunteering with Big Brothers Big Sisters of New York City in 1993. Twenty years later, he signed on as chief corporate officer of the youth mentorship organization, managing the daily operations of its workplace mentoring program. With a background that includes nonprofit administration and media sales, Elgart has helped expand the list of Big Brothers Big Sisters of New York City's corporate partners – and he still keeps in touch with his own "little brother."
98. Steven Garibell
Vice President of LGBTQ2+ Business Development, TD Bank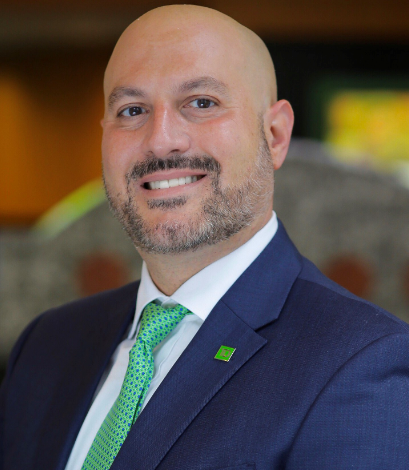 Throughout the coronavirus pandemic, Steven Garibell has sought to help clients, both business ventures and nonprofits, weather the challenges brought on by COVID-19. Under Garibell's leadership, TD Bank co-hosted a financial literacy webinar for CenterLink, a 25-year-old coalition of more than 250 LGBTQ community centers. A sought-after adviser to small businesses, he has also led TD Bank's efforts to hire more LGBTQ workers.
99. Wilhelmina Perry
Founder Emeritus, LGBT Faith Leaders of African Descent
Seeking solace in her faith after her longtime partner died in 2002, Wilhelmina Perry discovered that many Black churches were not welcoming of LGBTQ people. To combat homophobia in African American communities of faith, she co-founded LGBT Faith Leaders of African Descent, which comprises clergy, divinity students and faith leaders across many Christian denominations. She is also a co-founder of the Black and Latino LGBT Coalition.
100. Neill Coleman
Chief Philanthropy Officer, Trinity Church Wall Street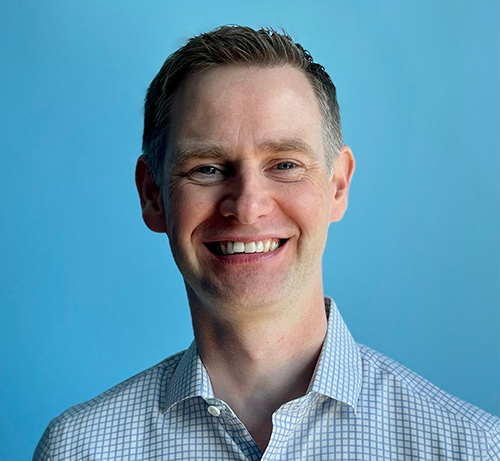 As New York City grappled with the deadly coronavirus last year, Trinity Church Wall Street tripled its grant-making to nearly $25 million — aimed at assisting the most vulnerable New Yorkers, supporting organizations on the front lines and expanding its own programs. "Looking ahead toward 2021, we know we must prepare (for) – and work to prevent – a potential eviction tsunami, and we will continue to respond to increased hunger and need," Neill Coleman, the church's chief philanthropy officer, pledged in December.
Correction: An earlier version of this post mischaracterized the number of people served by Harlem United.