New York's vegetarian and vegan politicians
Alessandra Biaggi for NY State Senate
New York's vegetarian and vegan politicians
There's no pork in their bills.
Listen closely in New York's halls of power these days and you're likely to hear the unmistakable strains of a kale smoothie in the blender. Yes, the Empire State's share of politicians shunning meat is growing, with many going green in recent years. Sources in the state Capitol say hummus wraps are in high demand at member lunches, and state Senate Majority Leader Andrea Stewart-Cousins is listening to her members – a spokesman says she's "making a concerted effort to have a more fruit– and plant-based diet."
Here are some of the politicians she could learn from – and an explanation from each of them, in their own words, on their dietary choices. True to stereotype, they're all Democrats.
State Sen. Alessandra Biaggi

How? "I'm a vegetarian. I also don't eat dairy."
Why? Emotionally motivated. "My last class my last semester of college was Persuasion. The last presentation was someone telling us not to eat meat. It changed my life. I started to cry in that class. The documentary 'Forks over Knives' and (the book) 'The China Study' also landed it for me. Once every few years I eat a turkey sandwich, and then I feel guilty."
Since when? 2012
Favorite meal? Kale salad from Moss Cafe in Riverdale
What else? "Most people don't even know that I eat that way."
---
State Sen. Luis Sepúlveda

How? Vegan
Why? Health. "My triglycerides were off the charts, and I was pre-diabetic. I looked for something drastic. I've lost 35 pounds since."
Since when? Summer of 2017
Favorite foods? "I love hummus, and I love avocado. I eat it with everything! And asparagus."
What else? "I worked on the food available in the Senate member lounge. Now we have vegan hummus."
---
State Sen. Brian Kavanagh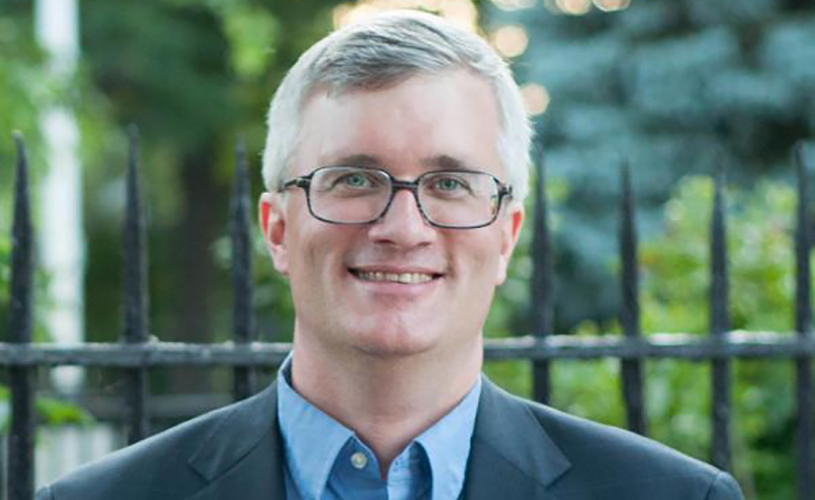 How? Vegetarian
Why? "Ethical, environmental and health considerations – in that order. I'd been working on policy initiatives to prevent mistreatment of animals, and decided that I wanted to make changes in my own diet, for ethical reasons. The case for eating less meat is pretty strong from the perspective of environmental impact and good health as well."
Since when? Since 2009
Favorite meal? "For lunch around City Hall, I love the primavera slice at Little Italy Pizza on Park Place."
---
Assemblyman Harvey Epstein

How? Vegetarian
Why? "I do not want to kill animals."
Since when? 30 years
Favorite meal? "Vegan nachos fries, on St. Mark's Place."
What else? "I love eating this way. Not only is it healthy, but great for the long-term health of the planet."
---
Assemblyman Richard Gottfried

How? Pescatarian
Why? "It's about better nutrition. It was my son's idea."
Since when? "I became a vegetarian in 1991, along with my wife. A few years later, on the advice of the professionals who convinced me to become a vegetarian, I added seafood."
Favorite meal? "My wife's noodle pudding. Second favorite: linguine with red clam sauce."
What else? "About 15 years ago I had to deviate from this when taken to lunch at Peter Luger. I had thirds. And once or twice a year I go astray, including turkey on Thanksgiving."
Bonus: Gottfried is the lead sponsor of a bill that would require public schools to offer vegan meals to students who request them.
---
Assemblywoman Linda Rosenthal

How? Vegetarian
Why? "After working on so many animal welfare issues, I just realized that eating meat was simply inconsistent with my views about animals and the work that I have done to protect them."
Since when? "More than seven years ago."
Favorite foods: "I could live on eggplant, which is, in my humble opinion, the queen of the nightshades."
What else? "I've passed many laws to protect animals. I extended orders of protection to include companion animals. I've passed laws to crack down on puppy mills and to give research beagles a second chance at a normal life. I am currently the sponsor of legislation to ban cat declawing, to move the animal crimes into the penal law and to ban the sale of cosmetics tested on animals, to name just a few."
New York City Councilwoman Alicka Ampry-Samuel

How? Pescatarian. "I used to be vegan until I moved to Germany and found my lifestyle too difficult to maintain."
Why? "I make every effort to live a natural, healthy and holistic lifestyle. From what I put in my body to how I wear my hair. What I eat or don't eat is part of my way of living. It's more spiritual than anything else."
Since when? "While growing up in the '90s my family followed Dr. Sebi, who was an herbalist. I didn't grow up eating pork and I stopped eating red meat around 1990."
Favorite meal? "I love rice and black beans. I'm addicted to Chipotle's salad bowl with rice, black beans and the vegetarian sofritas option."
What else? "I don't believe our teeth are designed to chew or begin the digestion of tough meat."
---
New York City Councilman Justin Brannan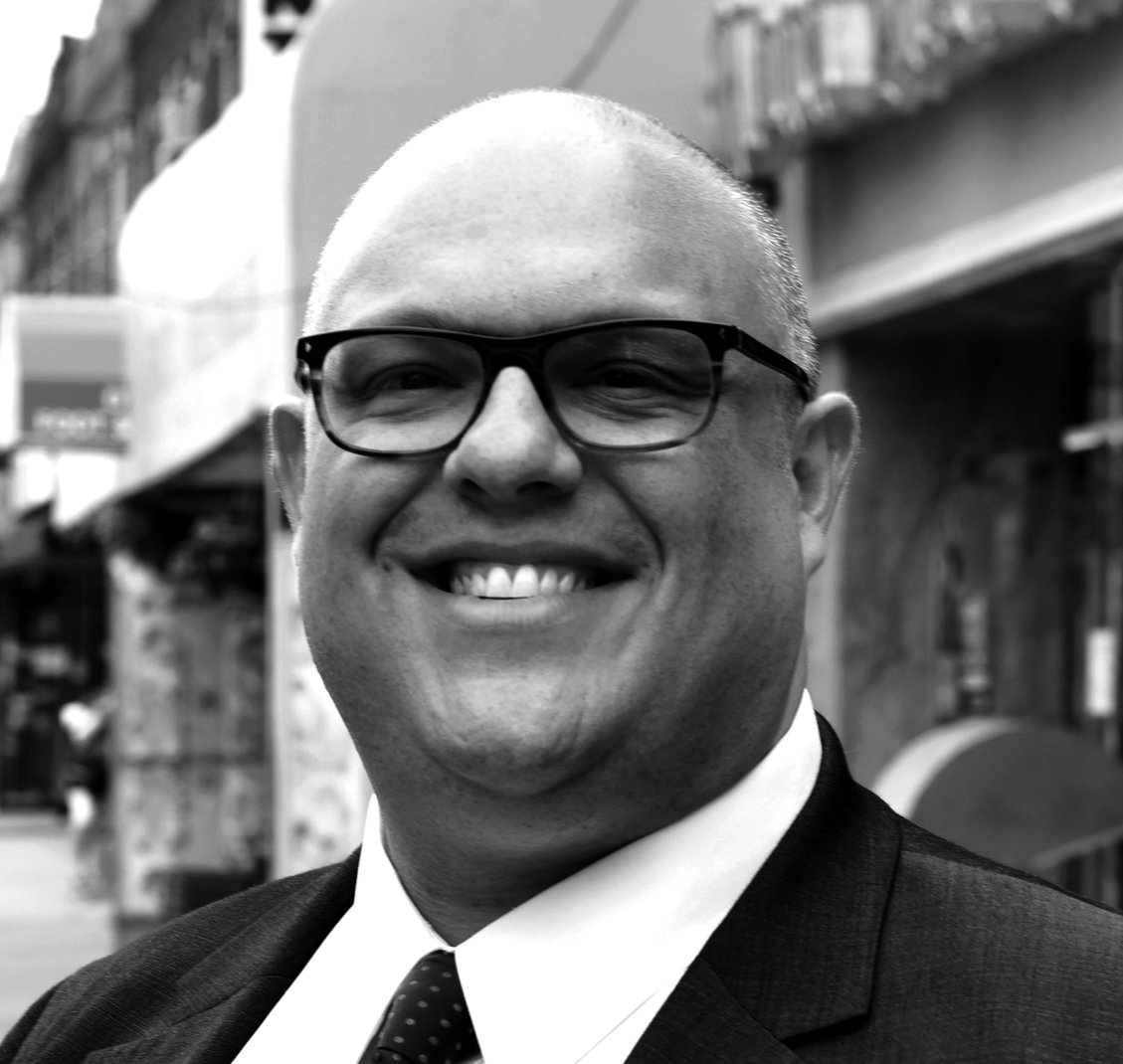 How? Vegetarian
Why? "Just because human beings have the ability to exploit animals doesn't mean we should. It also doesn't mean animals exist for the sole purpose of being eaten."
Since when? 1992
Favorite meal? "Pasta e piselli cooked by my mom."
What else? "I have 'Meat is Murder' tattooed on my neck. This isn't a fad for me, it's a lifestyle."
Bonus? "Everybody's talking about the Green New Deal these days but we are not talking seriously about climate change unless we are talking about animal agriculture and meat production. If everyone in the United States stopped eating meat at the end of this sentence, we could hit 75 percent of our greenhouse-gas reduction targets for the year 2020."
---
New York City Councilman Brad Lander

How? Pescatarian
Why? "My daughter Rosa was in her 9th grade health class last year, and her teacher talked about the environmental and animal welfare impacts of eating meat. She decided to become a vegetarian, and after talking with her as well as listening to an episode of the Ezra Klein Show on carnism, I decided to drop meat from my diet and just eat fish. And for my family, all of this sprung from a NYC Schools Wellness Program!"
Since when? About six months
Favorite spot? The Butcher's Daughter on the Lower East Side
What else? Rosa likes to call herself a "loxatarian," or the Jewish way of being a vegetarian, so she can still eat lox on her bagels.
---
New York City Councilwoman Helen Rosenthal
How?
Pescegan. "No meat or dairy, occasionally fish, almost entirely plant-based."
Why? "I'm motivated by concerns about how meat production impacts our environment and climate, personal health, and conditions for animals in factory farms."
Since when? Two years
Favorite meal? "Difficult to choose, but it includes P.S. Kitchen's Warm Farro Salad: sautéed kale, roasted delicata squash, and shaved smoked macadamia."
What else? "Two years ago, my then 21-year-old daughter suggested we watch 'What the Health.' There was no turning back."
---
New York City Councilman Jumaane Williams

How? Pescatarian. "I don't eat shellfish. That means I still get to have the fried fish on 145th Street, to say nothing of all of the great Caribbean food in my district."
Why? "I didn't like the idea of animals being killed. My mom actually pulled it back – she thought it would be too hard to cook for me, so I just stopped eating land animals."
Since when: "Age 9 or 10. It's been a while."
Favorite meal? "Every week I have oil down, which is Grenada's national dish. I've also had cereal almost every day of my life."
What else? "Before I was in public office, I opened a vegetarian-vegan cafe in Brooklyn, Earth Tonez Cafe. I wanted to give people options. I think I was right on the cusp of that boom. I learned a lot from that experience, and got a firsthand education in running a business."
---
Brooklyn Borough President Eric Adams
Find time in your day for #healthyliving. I'm shredding through a big bunch of #kale and prepping it for my week's meals, all during a break between my meetings. pic.twitter.com/0hsgNDocVt

— Eric Adams (@BPEricAdams) November 21, 2017
How? Plant-based. "Not vegan. Vegans drink Coca-Cola and eat Oreo cookies."
Why? Health. Adams had Type-2 diabetes, lost sight in his left eye and suffered nerve damage in his hands and feet. He reversed it with diet and exercise.
Since when: Spring 2016
Favorite meal? Adams starts every day with a kale and fruit smoothie.
What else? Adams launched a "meatless Monday" pilot program in certain Brooklyn schools, and is worked to expand it, including to the city's public hospitals.