The projects transforming Queens
The projects transforming Queens
The borough is a hotbed of redevelopment and rebuilding.
Queens has rarely garnered as much attention as neighboring Manhattan or Brooklyn, but it is increasingly becoming a destination. The flow of transplants to the borough who can't afford wealthier neighborhoods has coincided with a number of major rezonings and real estate projects, including the high-rises altering the horizon in Long Island City, the on-again, off-again plans for Willets Point and the recent rezoning getting underway in Far Rockaway. Here's a rundown of some of the biggest projects – and what key Queens politicians are saying about them.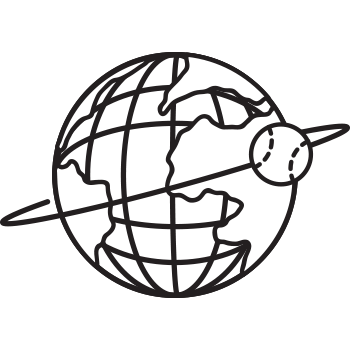 Willets Point redevelopment
The decadelong and long-delayed push to change the Willets Point cityscape from empty lots, dilapidated streets and auto repair shops was resurrected in February. After a state Court of Appeals ruling in June 2017 seemed to deliver a death sentence for the development, New York City Mayor Bill de Blasio renegotiated the development plan to include 1,100 affordable housing units, a public elementary school and open space – and removed a controversial mall.
During the course of the negotiation, the emphasis of the development shifted from becoming a commercial hub to focusing on affordable housing. Though de Blasio ended up striking a deal with Sterling Equities and Related Cos., the same developers that the Bloomberg administration had originally partnered with, he was able to nail down a plan for affordable housing on six acres of Willets Point, and put the future of the other 17 acres that the city controls up to a task force.
Queens Borough President Melinda Katz, who chaired the City Council's Land Use Committee from 2003-09, initially introduced the 2008 Willets Point Development Plan that rezoned the derelict area into a mixed-use district. As part of the plan for the remaining 17 acres of city-owned land, de Blasio convened a task force led by Katz and New York City Councilman Francisco Moya to facilitate community input on the development's future.
Katz, who proposed a soccer stadium for the site in her State of the Borough address in January, told City & State that the task force's discussions were focused on envisioning the community's needs.
"When you develop a full community, what does it have to have? It has to have a school. It has to have grocery stores, right? It has to have a drugstore. It has to have public services like police and fire department and sanitation," Katz said.
Katz noted that the future of the remaining 17 acres is still open. She added that the task of designing a new self-contained neighborhood could end up with a recommendation that doesn't fit within that urban renewal plan, which would require an involved community process for whatever the Uniform Land Use Review Procedure, or ULURP, or city actions have to be taken.
"I think that people need to remember is that this is the beginning of a process, not the end," Katz said.
– Max Parrott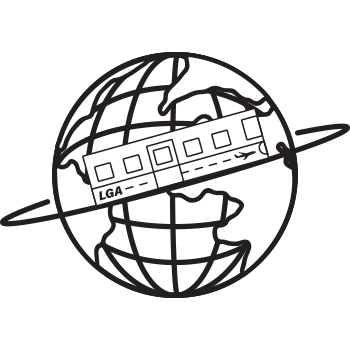 AirTrain to LaGuardia
Ever since then-Vice President Joe Biden compared LaGuardia Airport to a facility out of a "Third World country," Gov. Andrew Cuomo has been on a mission to modernize the airport. And his most recent step is the AirTrain, which is intended to reduce the congestion around the airport.
The $1.5 billion AirTrain would run between LaGuardia and Willets Point, connecting with both the No. 7 subway line and the Long Island Rail Road.
"How can you not have a rail train to the city from a New York airport?" Cuomo said in a press conference. "I mean, it's incomprehensible."
Cuomo boasted that via his proposed AirTrain, the trip between LaGuardia and midtown Manhattan would take 30 minutes or less, although that estimate relies on riders taking the more expensive and infrequent LIRR from New York Penn Station. As Village Voice pointed out, connecting to the AirTrain route via the No. 7 line would be no faster or cheaper than using existing bus options.
Critics of the plan have also pointed out that travelers from Manhattan would overshoot LaGuardia to get to Willets Point, and the AirTrain would then backtrack to reach the airport. Some nostalgia remains for a plan from the 1990s, which would expand the N line to the airport, a seemingly convenient option given that the line's last stop sits merely three miles from LaGuardia. However, anger from Queens politicians, who did not want to see their districts disrupted, killed the plan in its tracks, leaving it an unlikely option.
Though the AirTrain does seem to manage to avoid any major neighborhood disruptions, community organizations from around the airport still complained in May about its impact. The environmental review of the plan, along with the community input process, should be complete by the end of the year and construction is planned to finish in 2022.
– Kay Dervishi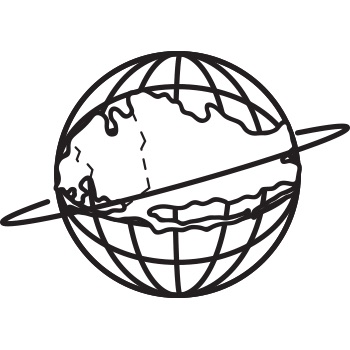 Far Rockaway redevelopment
Nearly a year after the New York City Council voted to rezone Downtown Far Rockaway, the neighborhood is beginning what may be its comeback after once being marked by vacant storefronts.
"I remember as a kid, I used to have to pass Downtown Far Rockaway and I'd be like, 'Where am I?'" New York City Councilman Donovan Richards told City & State. "This place, it reminds you of something out of a horror movie on some days."
On July 11, Richards announced the first project developer in the rezoning area that will convert a city parking lot into approximately 130 units of affordable housing, plaza space, about 24,000 square feet for retail and 8,000 square feet for childhood education. And one of the projects Richards is most looking forward to is the one that will replace a shopping center that has sat vacant for decades with about 450 affordable housing units and retail space. Fannie Mae recently announced it would provide a $26 million low-income housing tax credit to the project. Richards, the former chairman of the Zoning and Franchises Subcommittee, said to expect a lot of progress by the end of the year on developing housing and commercial spaces.
There are also projects focused on community services, such as renovating the neighborhood's Queens Library branch starting this fall. Next summer, another project will create a new public plaza and gathering space in Downtown Far Rockaway.
Despite the buzz from officials and developers, some residents still doubt whether these projects will succeed and whether they will be able to stay in the community. The city's rezoning tracker, Richards said, will at least keep anxious residents in the loop as projects move forward.
"We need to give more than hope," Richards said. "I think over the course of the next year when people see the hammers in the ground – they say seeing is believing. And I agree with that."
– Kay Dervishi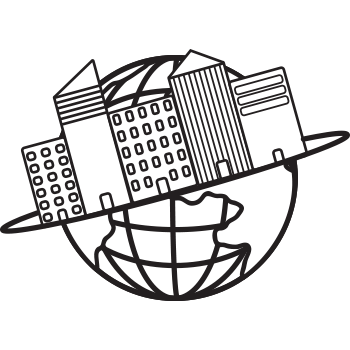 Rising real estate prices
Renters and homebuyers have been fleeing the costly real estate market of Brooklyn and heading to Queens, which has experienced its own housing boom. Queens accounted for 43 percent of the total new housing units registered by the New York City Economic Development Corp. in February, and twice this year condominium filings in the borough have reached levels not seen since 2008.
Now, as Queens real estate prices swell, critics fear that overdevelopment and gentrification will come with it. Rents in Long Island City, where these fears are especially pertinent, actually decreased during the last quarter of 2017 because the supply of apartments was so high.
New York City Councilman Jimmy Van Bramer, who represents Long Island City, has warned of the ills that come with rising rents, which he attributes to rezonings along the Queens waterfront in 2001 and 2004.
"You've seen a lot of residential development, most of it market rate, and it's kind of been a runaway train," Van Bramer said. And as the city has been considering another rezoning in the neighborhood, Van Bramer expressed frustration that the current plan only sets aside 25 percent of its apartments as affordable.
Van Bramer has also opposed, along with five other Queens lawmakers, a plan to build a massive complex over the Sunnyside Yard railroad facility. The project, which is projected to cost $16 billion to $19 billion, could include as many as 24,000 homes, 19 schools and 52 acres of public parks, depending on the plan. The steering committee creating a master plan for the project recently had its first meeting, which Van Bramer attended.
"We already have the fastest growing community in the United States, so on top of everything that has happened, to then propose another 24,000 units of housing is daunting," Van Bramer said. "And it scares the daylights out of a lot of people and we can barely handle what we have now. So to build essentially a mini-city smack-dab between Sunnyside, Astoria and Long Island City is not an idea that I can support."
– Kay Dervishi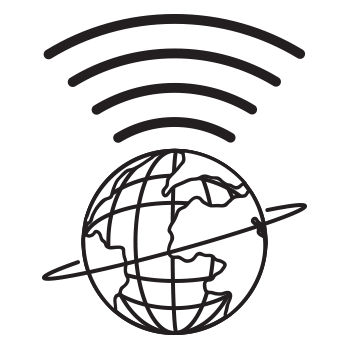 Western Queens Tech Plan
Since 2010, more new apartments have been built in Long Island City than any other neighborhood in the country. Its appeal is not a mystery. The Cornell Tech campus on Roosevelt Island, MoMA PS1 and the No. 7, G and E subway lines are prime examples of the area's expanding educational, cultural and transportation opportunities.
On June 29, Queens Borough President Melinda Katz announced that she wants to prioritize a specific sector in the neighborhood: tech. Standing in front of the new WeWork Queens Plaza location, Katz and business leaders in the Long Island City area unveiled a long-term proposal to expand the technology-related industries in the western part of the borough, from Long Island City to parts of Astoria.
The strategic plan contains a mix of community programs and economic incentives that aim to balance the creation and expansion of business opportunities with community development for residents who are at risk of being pushed out by gentrification.
The plan outlines goals that fall into three different categories: people-based initiatives, place-based initiatives and programmatic initiatives. People-based initiatives include community programs, such as job training programs for residents. Place-based initiatives concern real estate, such as creating subsidies for affordable office space to incentivize more companies to move to the area. Programmatic initiatives propose marketing efforts to brand the neighborhood's reputation as a tech hub.
Katz said ensuring disadvantaged residents get tech training will be the responsibility of the 21-member Western Queens Tech Council that was formed as part of the plan. It includes officials from city agencies as well as local education and business partners.
Katz added that the plan needs to respond to changes that are already happening and create new development. "Long Island City is a rapidly growing urban environmental area," she said. "You got 16,000 residential units that went up in the last 10 years and another 17,000 in the pipeline. I think that this initiative is about supplementing a very close-knit community that's already there."
– Max Parrott