Nadler sits out the Tish party
Nadler sits out the Tish party
NYC's whole congressional delegation gets behind James – with one exception.
Attorney general candidate Letitia James has now been endorsed by all 11 Democrats representing New York City in Congress – except for one.
Rep. Jerry Nadler was the odd one out after James held a show-of-force press conference Wednesday afternoon, gathering up the endorsements of Reps. Grace Meng, Nydia Velázquez, Hakeem Jeffries, Yvette Clarke, Carolyn Maloney, Adriano Espaillat, José Serrano and Eliot Engel. Their colleagues, Rep. Greg Meeks and the lame duck Joe Crowley, had already endorsed.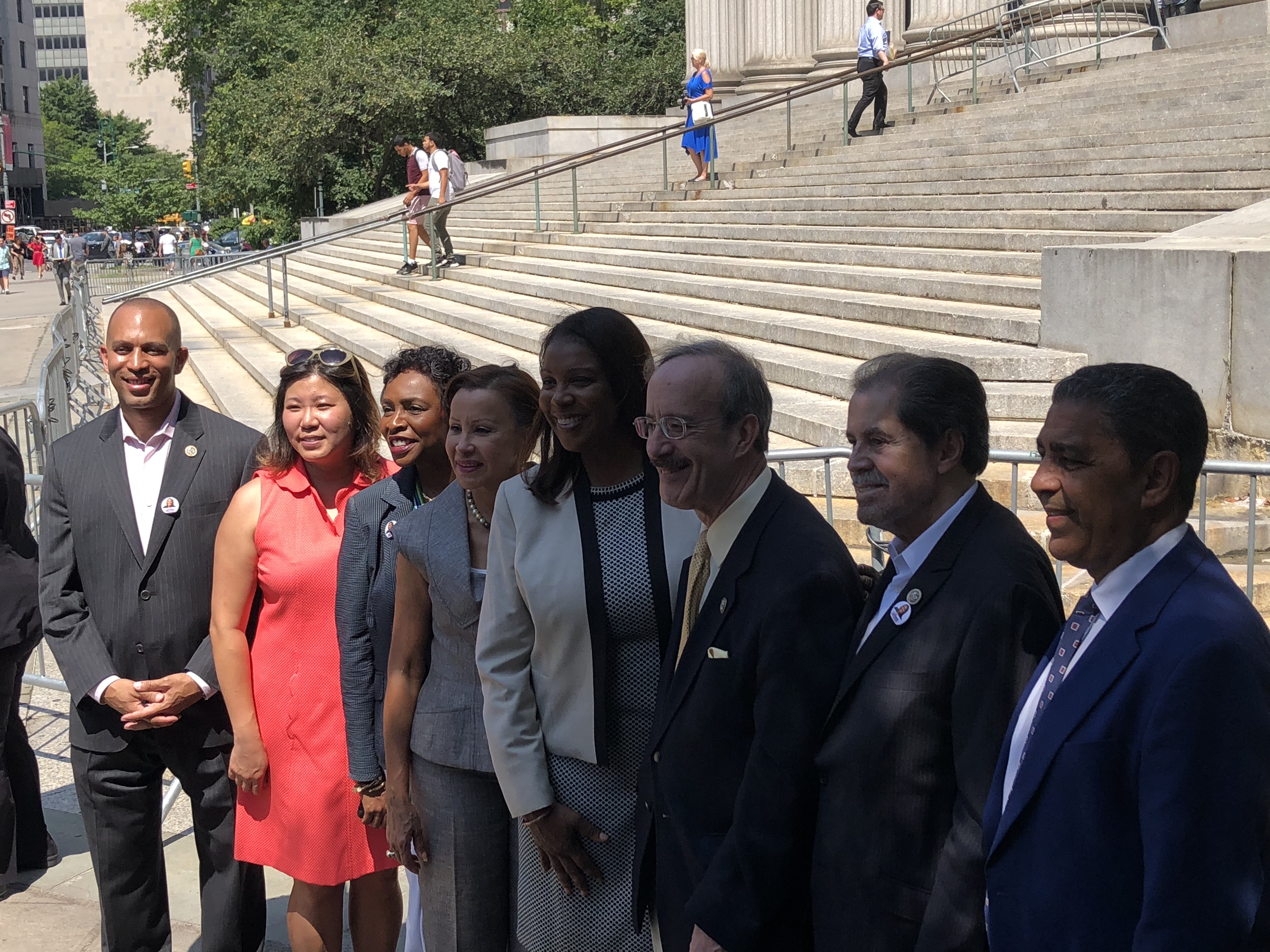 James has been earning just about every single endorsement in the four-way primary, from Gov. Andrew Cuomo to more than a dozen of the state's biggest labor unions. But Wednesday's slate packed an extra punch, since one of James' opponents is himself a member of New York's congressional delegation: Rep. Sean Patrick Maloney. The Hudson Valley congressman told City & State in an interview last week he was happy to see James get endorsements for her campaign "propped up by insiders and the political machine."
But Nadler is staying out of the crossfire. "The congressman knows and admires all the candidates for attorney general, and he is not making an endorsement at this time," Nadler's spokesman Rob Gottheim told City & State on Wednesday.
Nadler wasn't the only odd man out. At the exact time that seven members of Congress joined James for the press conference outside 60 Centre St. in Manhattan, their congressional colleague Rep. Chris Collins was next door, in the federal courthouse at 40 Centre St., pleading not guilty to insider trading charges.
When the Democrats were asked if the Western New York Republican's arrest reflected poorly upon the delegation, Velázquez stood up to the podium. "The problem is that we have a president sitting in the White House who is corrupt. Who is leading the most corrupted administration and Cabinet that we have seen in the last decades in this country," she said. "So we need to set an example." Collins was an early supporter of President Donald Trump and continues to be an ally.
Jeffries also blamed the president. "This is an example of the type of corruption that has become commonplace in the Trump administration," he said. "And instead of having a commander-in-chief who has gone after that corruption, he's excused it. He's attacked the rule of law."