The New York 50 Over 50
Portrait by Celeste Sloman
The leaders who made New York.
Four years ago, former New York City Public Advocate Betsy Gotbaum asked us why City & State only honors people under 40. From this innocent question, City & State's annual 50 Over 50 Awards were born.
This is the fourth year we have partnered with AARP in honoring 50 leaders who have distinguished themselves by helping New York in civic affairs. From crime prevention to education reform to vital nonprofit work, we are highlighting a wide array of leaders – some widely known and others who have become influential behind the scenes.
In this issue and at a gala event on Jan. 29, we recognize and thank these 50 people for making our city the greatest big city in America. We also highlight the work of 10 Lifetime Achievement award winners, including longtime Reps. Carolyn Maloney and Nydia Velázquez, New York City First Deputy Mayor Dean Fuleihan, former New York City Public Advocate Mark Green and six other great New Yorkers.
If you know of a colleague or another New Yorker who deserves to be on this list next year, please email me: tallon@cityandstateny.com.
Tom Allon
City & State President and Publisher
(Profiles by Kay Dervishi.)
---
Joseph Crowley
Chairman, Queens Democratic Party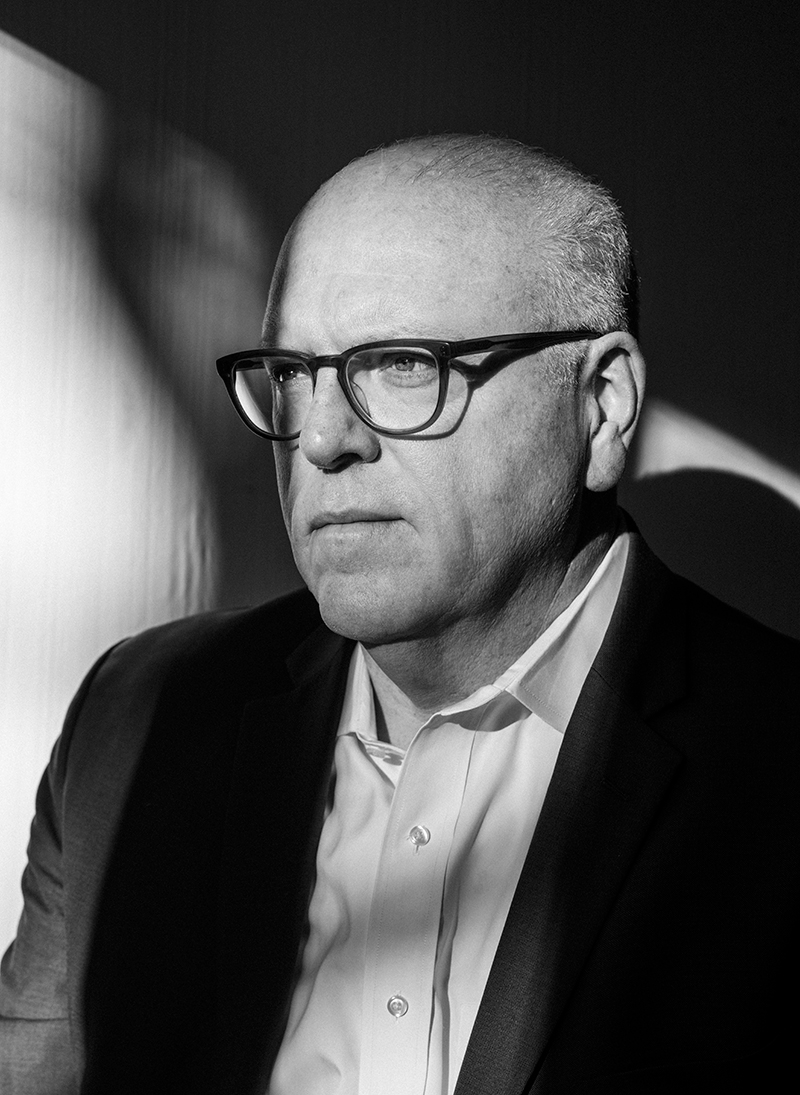 Image Credit:
Portrait by Celeste Sloman
During his two decades in the House of Representatives, former Rep. Joseph Crowley held powerful positions as chairman of the House Democratic Caucus and member of the Ways and Means Committee.
"It's an honor and a privilege to represent almost three-fourths of a million people in the House of Representatives," he said. His efforts helping to pass the Affordable Care Act and the James Zadroga 9/11 Health and Compensation Act to assist 9/11 survivors and workers are among his proudest accomplishments. While Crowley's time in Congress has ended – he lost his seat to Alexandria Ocasio-Cortez in the primary last year – he continues to have a political impact on New York as chairman of the Queens Democratic Party.
Asked to weigh in on his successor and the future of the 14th Congressional District, Crowley said: "I think that none of us owns the seat that we are elected to. I think we need to take the time to recognize we're there on behalf of the people, not just one particular sector of the society but all people."
Alfonse D'Amato
Founder and Managing Director, Park Strategies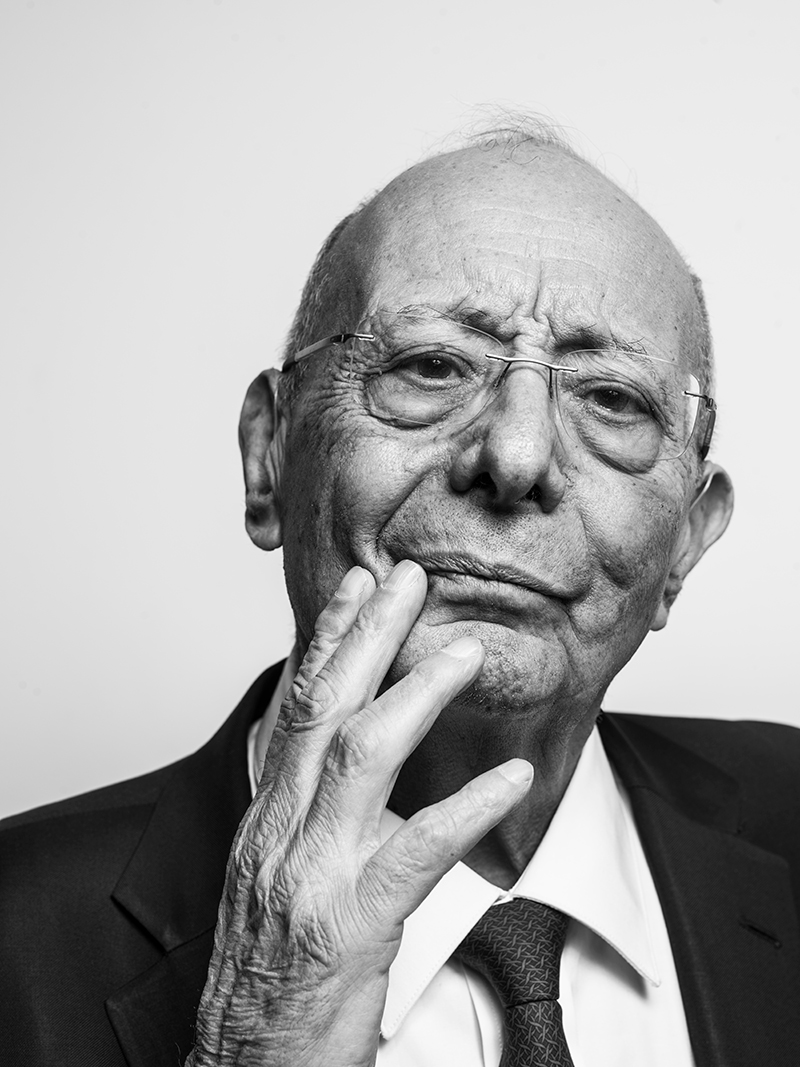 Image Credit:
Portrait by Celeste Sloman
In the 1970s, when gas shortages plagued the country, Alfonse D'Amato was the supervisor of Hempstead on Long Island. Concerned about residents who depended on their vehicles to get around, he traveled to Washington, D.C., to meet with U.S. Sen. Jacob Javits.
But Javits was not available, and instead D'Amato was relegated to speaking with a disinterested aide. "I said to myself, this is not what we should have in terms of representation," he said.
The experience inspired D'Amato to run for the Senate. He won a seat he would end up holding for 18 years, and at one point was dubbed "Senator Pothole" for his focus on constituent services. He took the nickname in stride, remembering the experiences he had as a local official.
"We never let partisan politics get in the way," he said, reflecting on the work of New York lawmakers. He pointed to one success in particular: a 1991 transportation bill he worked on with Democratic U.S. Sen. Daniel Patrick Moynihan, which set aside money for highway construction and mass transit.
Dean Fuleihan
First Deputy Mayor, New York City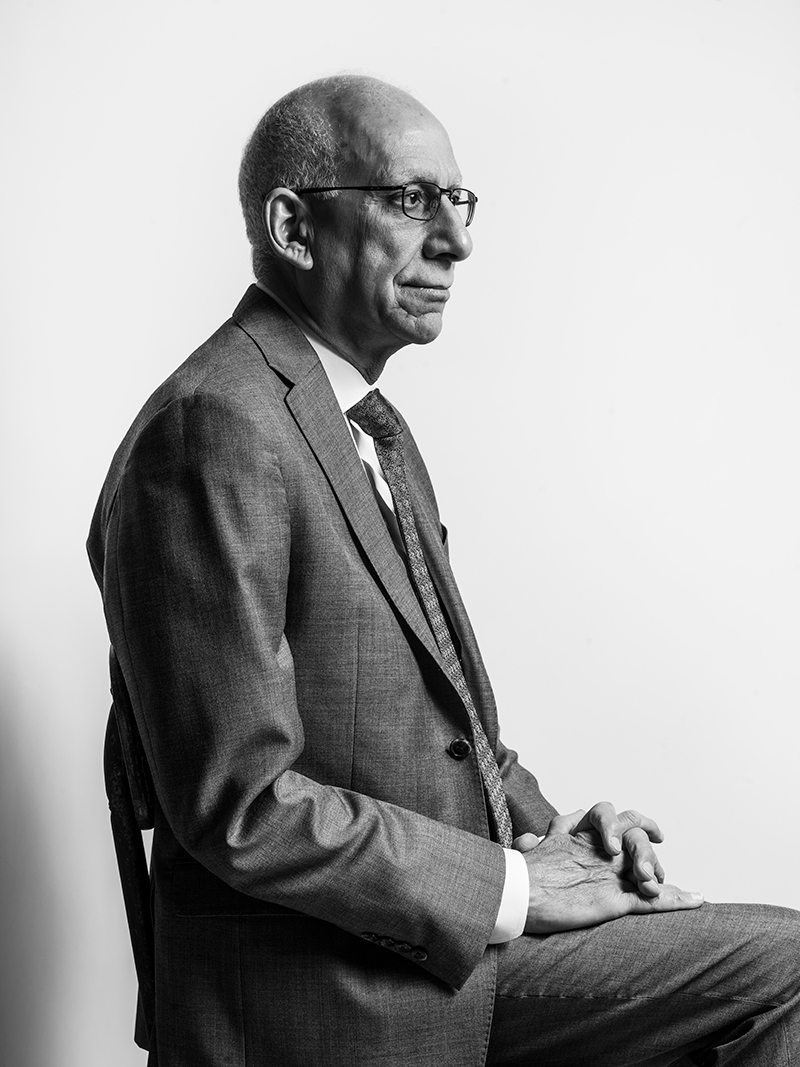 Image Credit:
Portrait by Celeste Sloman
During his 33 years working in the Assembly, Dean Fuleihan was the "right-hand man" of Speaker Sheldon Silver and the go-to adviser on the state budget. He took on a similar role in New York City Mayor Bill de Blasio's administration, as the director of the Office of Management and Budget, before stepping into his current role.
"I do very much enjoy dealing with budgets and the problems that poses and the challenges that poses," Fuleihan said. "It gives you an opportunity to help in the development of policy, just to do it in a fiscally responsible way."
Asked to describe his proudest professional achievement, Fuleihan pointed to the many measures he has worked on during his decadeslong career – among them recent successes like universal pre-K and improved high school graduation rates.
"In a time and period where people are very negative about what government can accomplish, but I think we're showing here, under this mayor, that we can make accomplishments and we can do so in a responsible way," he said.
Mark Green
Former New York City Public Advocate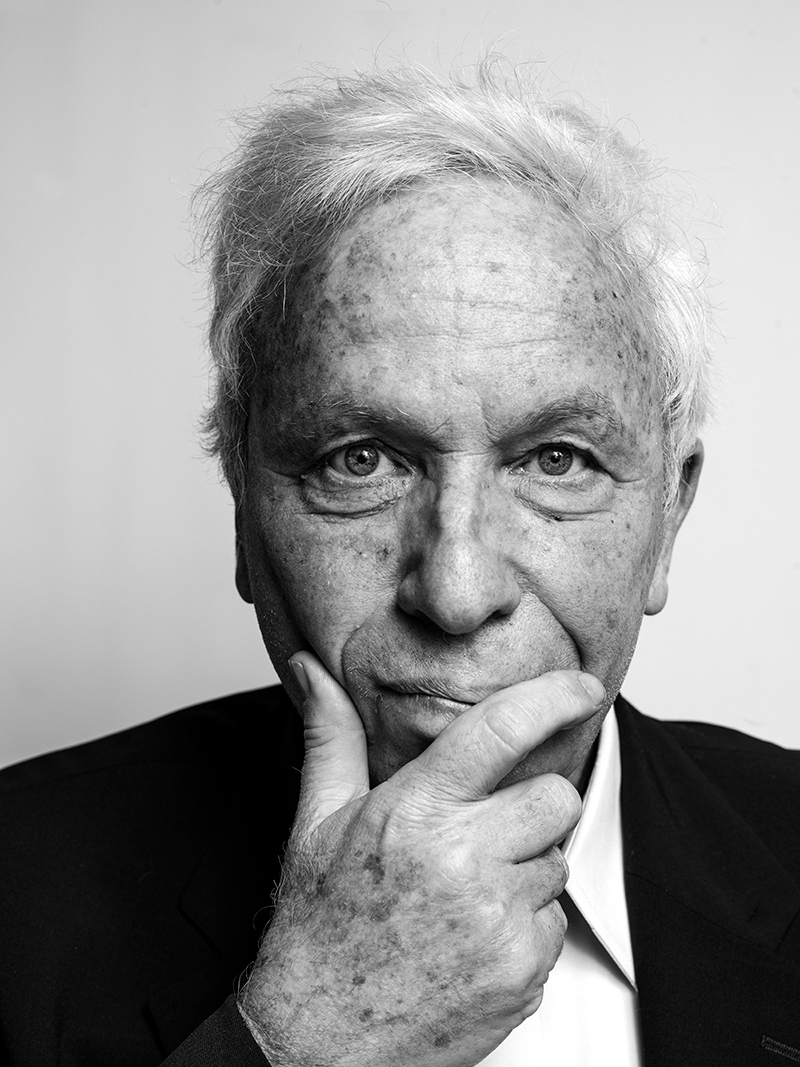 Image Credit:
Portrait by Celeste Sloman
One evening during his second year of law school, Ralph Nader called Mark Green to offer him a job with the advocacy organization Public Citizen. The conversation not only led to Green working as one of Nader's Raiders – a group of activists who investigated the Federal Trade Commission – but also inspired him to work in politics.
Nearly 50 years later, Green is best known for being New York City's first public advocate. He has also authored or edited 23 books, served as president of Air America Radio and worked on several presidential campaigns.
"While I've been a pretty consistent progressive advocate, I've done it in a pretty eclectic way," he said. Some argue that it is better to be an advocate than a politician, but Green said he enjoys both roles.
Green said many of his proudest accomplishments come from his work in city government, including changes he and his staff were able to bring after suing then-Mayor Rudy Giuliani over police misconduct records, his push for the removal of cigarette vending machines and giving women more rights in divorce proceedings.
Lorraine Grillo
President and CEO, New York City School Construction Authority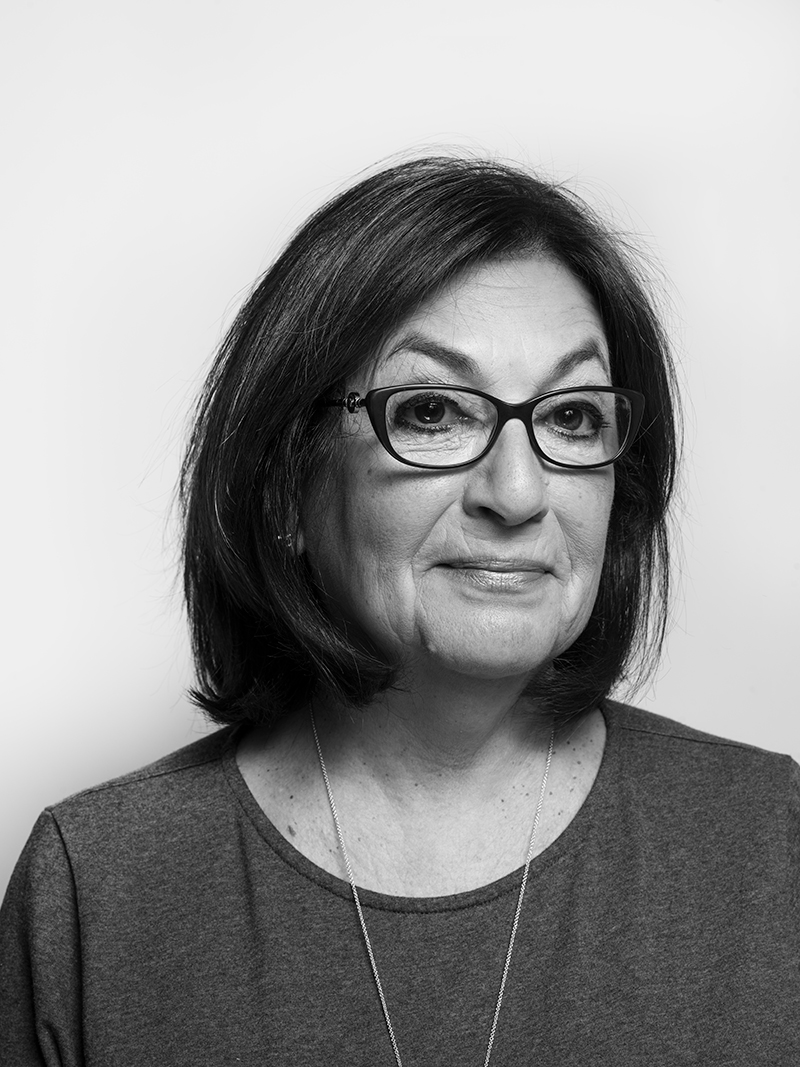 Image Credit:
Portrait by Celeste Sloman
A couple of months after Lorraine Grillo started working at the New York City School Construction Authority in 1994, she visited P.S. 721 in Queens – a newly built school for students with disabilities. The experience solidified her love for her work.
"Watching the joy on their (the children's) faces was the best compensation you could possibly want," she said.
Grillo has since become president and CEO of the School Construction Authority and was recently appointed commissioner of the New York City Department of Design and Construction. Under her leadership, the SCA produced more than 75,000 new school seats and opened 35 pre-K centers in less than six months. She also started the Opportunity Academy, a training program for youth interested in working in construction administration.
"Construction is a really, really great profession," said Grillo, who divides her day between her two roles. "Why? Because you get to see and feel and touch the result of your work. So even if you work in the back office, you know you had a part in building something very special."
Carolyn Maloney
Congresswoman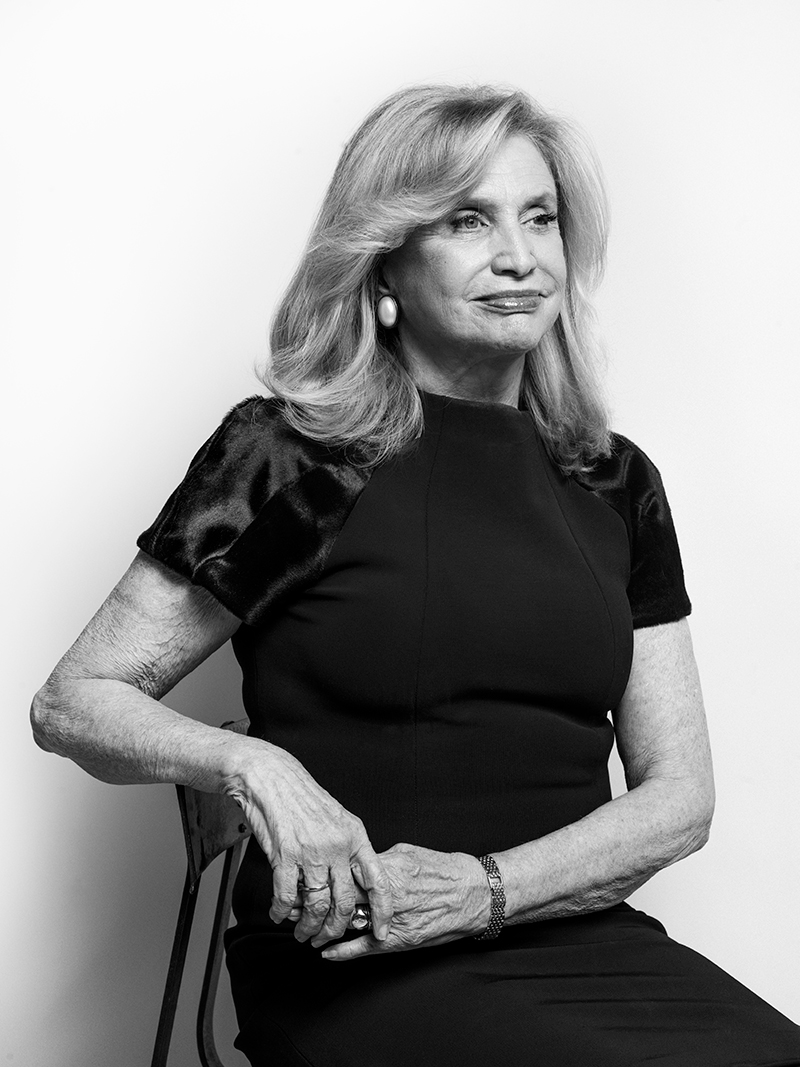 Image Credit:
Portrait by Celeste Sloman
A record 127 congresswomen are now serving in the House of Representatives after the historic 2018 midterm elections. But when Rep. Carolyn Maloney and fellow Lifetime Achievement honoree Rep. Nydia Velazquez joined the House in 1993, there were fewer than half that number. Maloney was the first woman to chair the Joint Economic Committee and – during her time on the New York City Council – the first councilwoman to give birth while in office.
"Thanks to the women and like-minded men who came before and supported me, I was able to be part of a movement to shatter that glass ceiling in the male-dominated world of New York City politics," she said.
After 25 years in Congress, Maloney's key accomplishments include passing a law to provide various services to first responders and survivors of the 9/11 attacks and helping to secure federal funding for the Second Avenue subway.
"If you're passionate about the bill you're trying to pass," she said, "you have to keep looking forward and rise above the fray."
John Miller
Deputy Commissioner of Intelligence and Counterterrorism, NYPD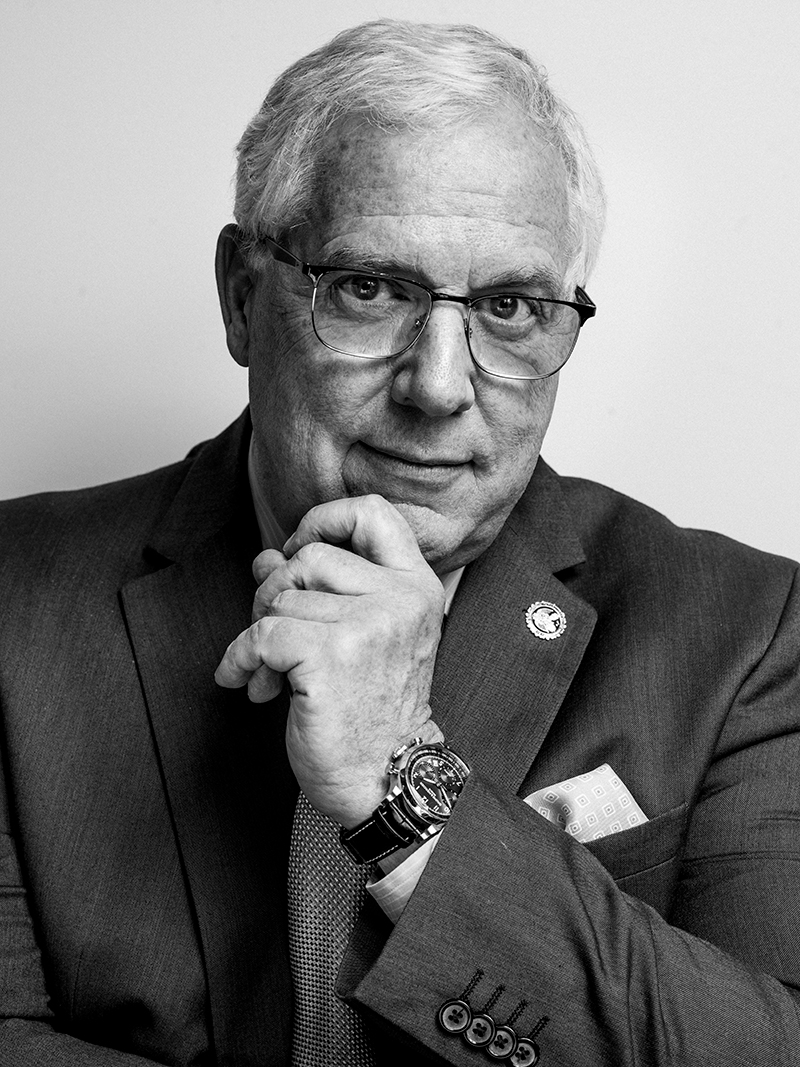 Image Credit:
Portrait by Celeste Sloman
Growing up as the son of a journalist, John Miller dreamed of becoming a reporter with WNEW-TV and CBS' "60 Minutes." But he was also inspired by author Robert Daley – a former deputy commissioner of the New York City Police Department – and decided he would like to pursue a career in law enforcement as well.
In the end, Miller fulfilled both dreams. He worked at the stations that had been on his radar growing up, as well as at ABC News, where he interviewed Osama Bin Laden in 1998. But he interspersed his journalism work with various roles in law enforcement – at the NYPD, LAPD and FBI.
In his most recent move, in 2014, Miller left CBS to take a position as head of New York City's counterterrorism operations.
"I thought, 'What would it be like on the other side of the yellow tape? In the inner perimeter?'" he said. "And that was kind of an extension of, 'Why sit in the front row when you could sit in the ring?'"
Nydia Velázquez
Congresswoman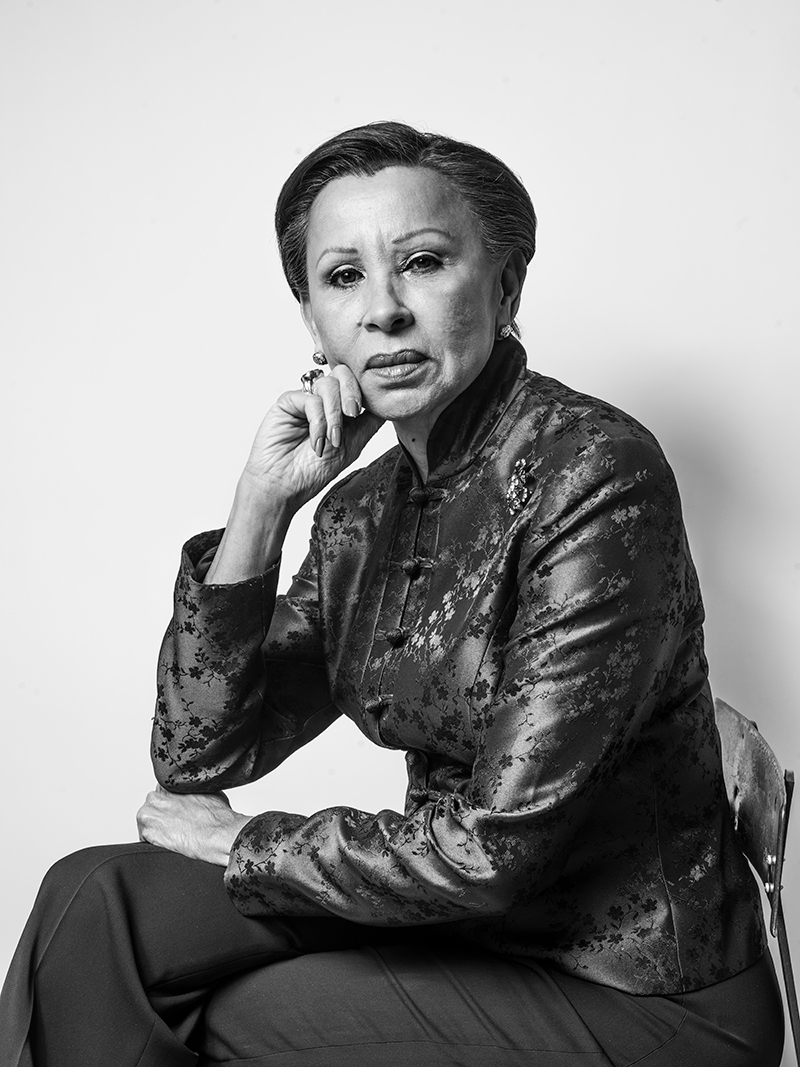 Image Credit:
Portrait by Celeste Sloman
Rep. Nydia Velázquez's interest in politics goes back to her childhood in Puerto Rico. She was inspired by her father, a sugar cane worker who became a political activist, organizing fellow workers to ask for better conditions.
"Later on, I connected the dots," she said. "If you wanted to bring fairness, change, you needed to put in energy and effort."
After earning her bachelor's degree at the University of Puerto Rico, Velázquez received a scholarship to New York University. Several years later she made her foray into New York politics, eventually becoming the first Puerto Rican woman to serve in Congress and the first Latina to chair a full congressional committee. Over the course of her 25 years in Congress, Velázquez has worked on a variety of measures – most recently advocating on behalf of Puerto Rico for relief funding in the wake of Hurricane Maria.
"I remember at the beginning, when some of the members kept saying 'congressman' and I kept telling them, 'congresswoman, practice it, because we're going to be here for years to come,'" she said.
Keith Wright
Director, Government Relations Group, Davidoff Hutcher & Citron LLP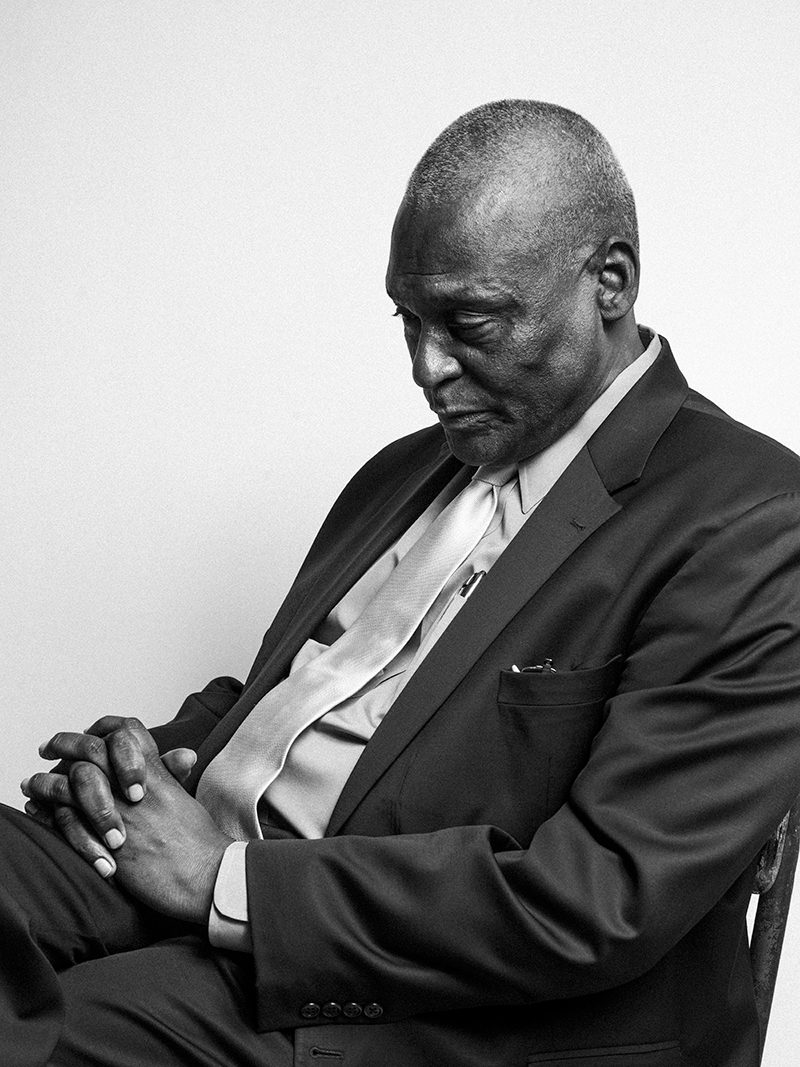 Image Credit:
Portrait by Celeste Sloman
Keith Wright was only 8 years old when he joined the March on Washington with his parents, who often took him picketing for civil rights. When the Harlem native saw news reports about protests he had attended, he realized he was doing important work. He was inspired to pursue a career in public service.
Wright served in the Assembly for 24 years and chaired various committees, including housing, social services and labor, among others. He worked on bills to help protect tenants' rights as well as end the practice of requiring fingerprints from food stamp recipients. Several years ago, Wright led fellow tenants at Riverton Houses in Harlem in suing the landlord for illegally increasing rents.
"One thing I learned early on is if you get 75 percent of what you want, that's a good deal," Wright said.
Earlier in his career, Wright worked for the Manhattan borough president's office and New York City Transit. Since 2017, he has been the director of Davidoff Hutcher & Citron's government relations group.
Michael Zetlin
Co-Founder, Zetlin & De Chiara LLP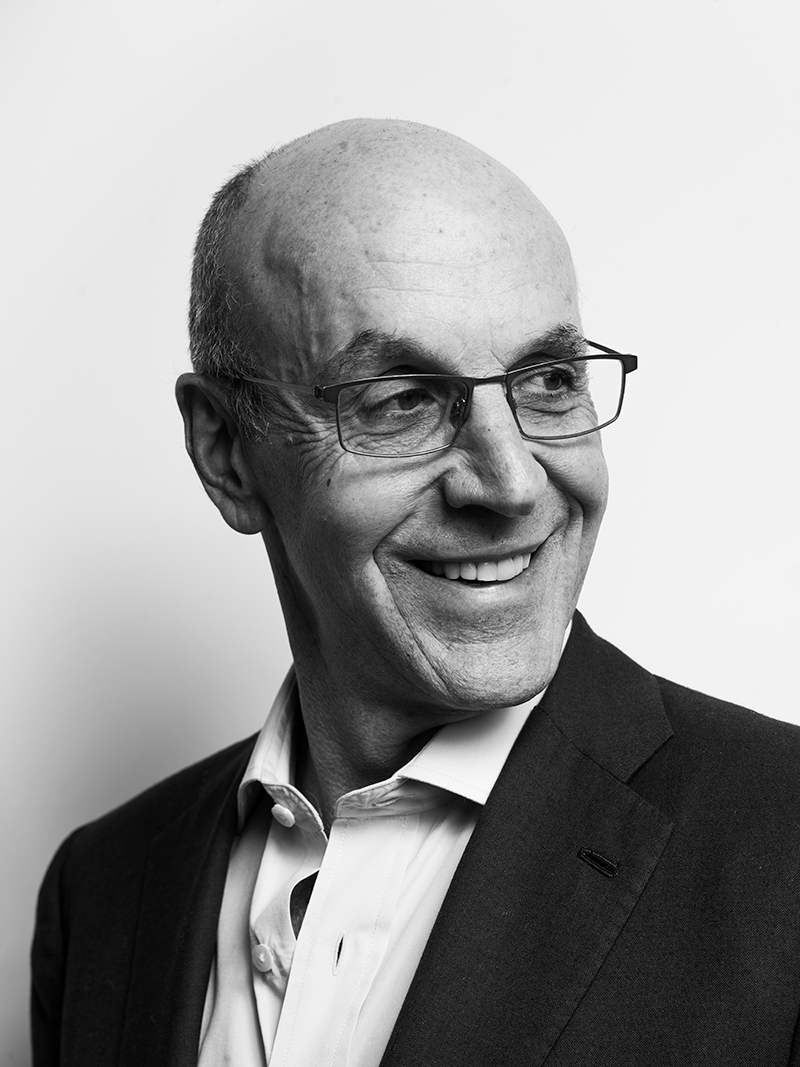 Image Credit:
Portrait by Celeste Sloman
Michael Zetlin was prepared to follow in the footsteps of his father, Lev Zetlin, a world-famous engineer who left his mark on New York City with projects like the Roosevelt Island Tramway and the New York State Pavilion in Queens. But when he watched his father testify in a construction failure case, he became fascinated with the law.
Zetlin – who holds degrees in both engineering and law – combined the two fields to become a construction lawyer. Since founding the law firm Zetlin & De Chiara LLP with Michael De Chiara in 1992, he has represented clients like American Airlines and the Jewish Theological Seminary. He has also been an adjunct professor at Columbia University.
Zetlin had a few words of advice for young people entering his field: "Recognize that as a construction lawyer, you are a pivotal player in shaping the landscape of this city. Whether the construction is related to a tunnel, an airport, a power plant, a museum, an office building or a condominium, your efforts are instrumental for project success."