Opinion
It's time to put an end to NYPD homeless sweeps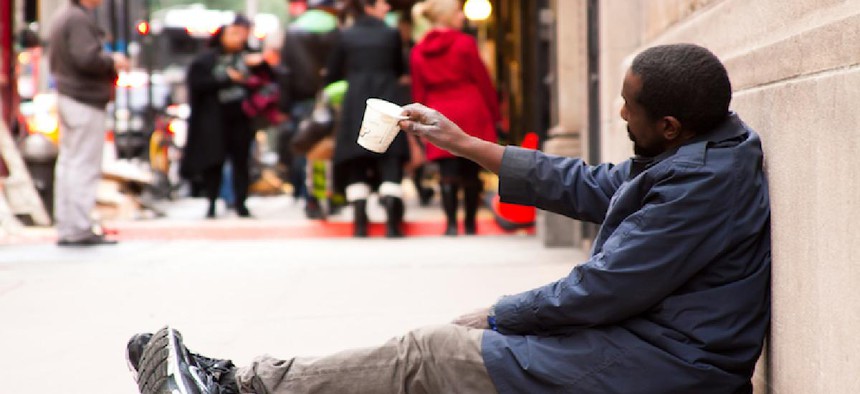 Last Monday, at the crack of dawn, the New York Police Department and other local law enforcement stormed into a Washington Heights homeless shelter for people with mental health issues on a warrant raid.
The officers waved tasers and shouted threats, scaring residents before eventually arresting an individual who was barely dressed, frightened by the chaos.
Earlier this month, several officers with vests marked "warrant squad" raided the same shelter and arrested eight unsuspecting individuals who were simply seeking essential services, a warm meal, a place to sleep and refuge on a dangerously hot summer day.  
Since January, there have been six reported warrant sweeps at shelters conducted by the NYPD in conjunction with other local law enforcement.
Despite the ongoing practice, these methods actually run contrary to official city policy.
RELATED: De Blasio's response to homelessness might just 'turn the tide'
The vast majority of outstanding warrants that the NYPD seems to prioritize are not for violent felonies or any reprehensible crime, but for offenses that are low-level, non-violent and decades old.
Homeless shelters are ostensibly sensitive locations, where individuals who have experienced trauma, and oftentimes suffer from mental illness, can access care and start to get their lives on track.
The NYPD's targeting of shelters for warrant searches has eerie parallels to the tactics employed by Immigration and Customs Enforcement at local courthouses that have escalated under President Donald Trump. They recall prior sweeps by Mayor Rudolph Giuliani, one during Thanksgiving week in 1999 and another one months later on the coldest night of the year.
There is a widespread consensus that courthouse raids undermine institutional functions of the courts and deter people from seeking necessary services and protections. The same is true for police department raids at city shelters.
Word of shelter sweeps will discourage homeless people from seeking out programs and services, thus endangering their lives and consigning them to hidden and public spaces where services are not available.
It also has a profound impact on homeless immigrant families, where, for many, any sight of law enforcement activity raises the fear of possible detention and deportation. News of NYPD lurking at city shelters will undoubtedly keep more non-citizens on bus stop benches, at subways stations and in city parks.  
RELATED: Tracking homeless shelters opened under Mayor Bill de Blasio
To help those at shelters burdened by an outstanding warrants, the Department of Homeless Services should collaborate with defender organizations, district attorneys and judges to bring warrant clearing opportunities to shelters, similar to the "Clean Slate" programs currently administered for the general public in most boroughs.
Working with homeless New Yorkers to clear years-old outstanding warrants in a safe and welcoming fashion is a win for everyone – the NYPD can focus their efforts on more serious matters, our judicial system decreases its case backlog and the homeless can now freely seek city services without fear.
The NYPD has denied that these raids even took place and only admitted to one such occurrence witnessed firsthand by staff from the Coalition for the Homeless. We at the Legal Aid Society, and others in our community, hear it from our clients, many of whom reside in shelters.
If Mayor Bill de Blasio wishes to get serious about homelessness and address the problem productively, City Hall and the NYPD must abandon these tactics that are unduly harsh and scaring New Yorkers to seek refuge from the streets.
Tina Luongo is the attorney-in-charge of the criminal practice and Adriene Holder is the, attorney-in-charge of the civil practice for The Legal Aid Society.