Andrew Cuomo
Our top op-eds of 2017
This year, City & State featured opinion pieces by everyone from Gov. Andrew Cuomo to New York City Council Speaker Melissa Mark-Viverito, from congressional kingmakers to mayoral wannabes to star correspondents-cum-candidates. Activists, borough presidents, state senators, council speaker candidates.
But which op-eds were most popular with our readers? The following are the five pieces that garnered the most page views, in chronological order.
---
"How Jersey City unemployment was gerrymandered to help Kushner pitch investor visas," May 24, 2017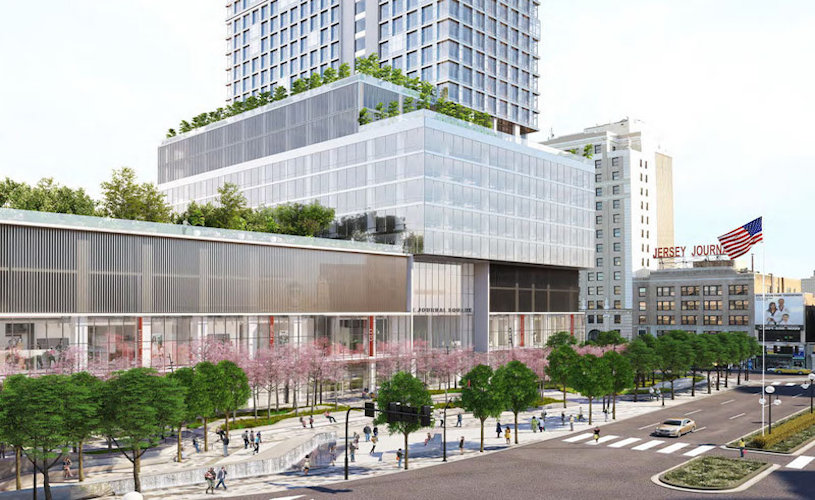 A rendering of Kushner Companies' and KABR Group's One Journal Square development in Jersey City.
Norman Oder, a journalist who writes the Atlantic Yards/Pacific Park Report, wrote that census tracts had been gerrymandered to benefit a development project in Jersey City owned by the family of President Donald Trump's son-in-law Jared Kushner. The gerrymandering is designed to artificially raise a tract's unemployment rate by stretching it from an area of low unemployment, where to development would be built, to one of high unemployment. Developing in low-income neighborhoods allows investors to come the United States on EB-5 visas for cheaper, so many developers try to game the system: The gerrymandering allows them to build in wealthy, desirable neighborhoods while contributing nothing to struggling communities the incentives are meant to help. The Washington Post picked up the story the following week, and in August, it was revealed that Kushner Companies was being investigated in connection with the program.
---
"Brooklyn's decriminalization success proves Jeff Sessions wrong," May 28, 2017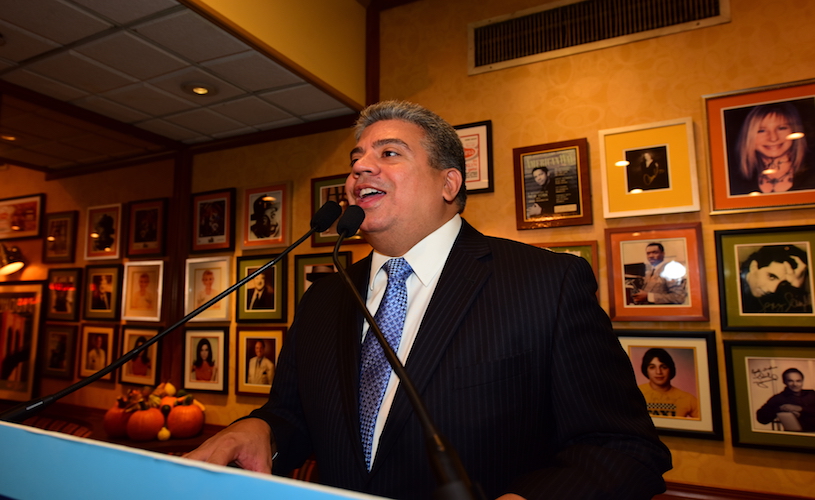 Brooklyn District Attorney Eric Gonzalez. (Photo by a katz/Shutterstock)
Brooklyn District Attorney Eric Gonzalez took U.S. Attorney General Jeff Sessions to task over his return to the hard-line federal drug policies of the 1980s that led to mass incarceration. Gonzalez wrote that drug use should primarily be treated as a health issue, rather than a criminal one. He pointed to Brooklyn in 2014, when he helped institute new policies, including eliminating the prosecution of cases involving possession of small amounts of marijuana, avoiding mandatory minimums and focusing on rehabilitation rather than jail time. He noted that in 2016, two years after implementation of the new approaches, Brooklyn had its safest year ever, all while keeping low-level offenders out of the prison system.
---
"Pension issue surreptitiously drives New York con con politics," July 12, 2017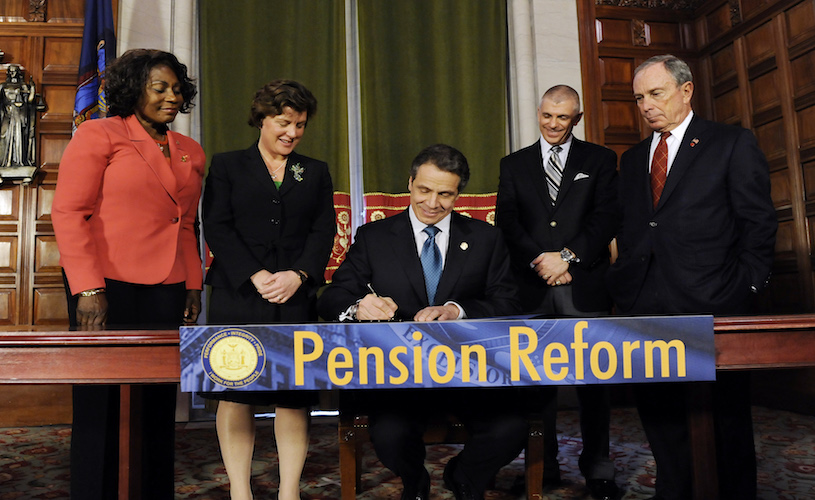 (Photo by Darren McGee/Office of the Governor)
J.H. Snider, author of the book, "Does the World Really Belong to the Living? The Decline of the Constitutional Convention in New York and Other U.S. States 1776-2015," made the argument before this year's election that New Yorkers should vote to hold a constitutional convention. The main opponent of such conventions over the years has been government employee unions. The reason? Current constitutional rules protecting public pensions are unpopular, and the unions fear a convention would threaten their bargaining power. Snider wrote that, though the fear isn't unfounded, the public deserves a chance to have a thoughtful debate on their state's laws. And if that means changing the unpopular status quo, the convention has done its job. Of course, the public overwhelmingly voted "no" on the constitutional convention in November.
---
"Why foes of a state constitutional convention have the upper hand," Sept. 10, 2017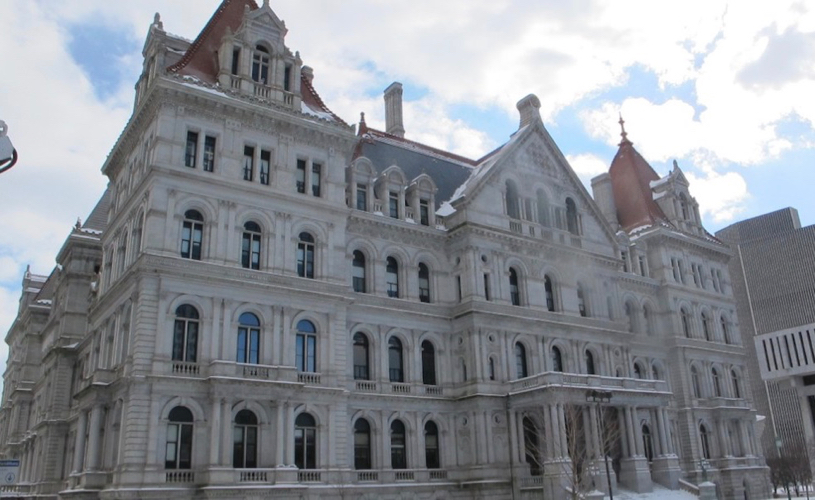 New York Capitol in Albany. (Shutterstock)
In another piece about the constitutional convention, Snider wrote that the opponents of constitutional conventions, heavily regulated "producer groups" that include many unions, generally have the advantage. They often refuse to engage in public debates, which usually favor supporters. They consistently outspend convention proponents in ads. Opponents typically don't take credit for their activism, unlike many supporters, which creates the appearance of cooperation. And they are also able to partner with unpopular but powerful groups with less risk that the group will become the face of their campaign. And this strategy ended up working; in November, more people in New York City voted against the con con than voted for Bill de Blasio.
---
"Dueling experts: Should New York hold a constitutional convention?", Oct. 24, 2017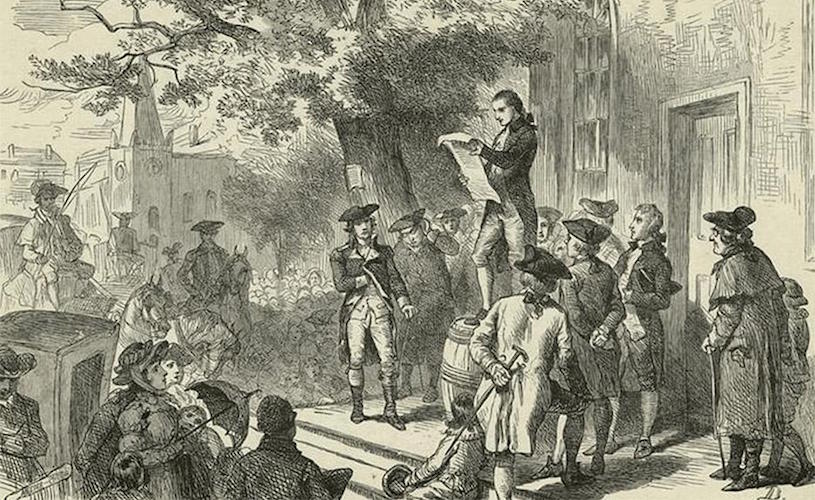 Considering the high stakes of the vote, the constitutional convention was an incredibly popular theme this year. Senior fellow at Demos Richard Brodsky and New York City Councilman Mark Levine took opposing sides on whether the state should hold a con con. Brodsky opined that New Yorkers should vote yes, writing that revisions to the constitution could enshrine rights like gender equality, reproductive freedom and privacy, protecting those rights even if the federal government made changes to the law. Levine argued the opposing view – that New Yorkers should vote no. He admitted the constitution needs amending and that, in theory, a convention could do a lot of good. But he warned that the complicated nature of the delegation voting process makes it vulnerable to outside, far-right interests funneling in money to push their agenda. Levine wrote that could result in the reversal of many of the rights proponents hoped to bolster. And it's a risk he wasn't willing to take, especially since there are safer ways to amend the constitution through legislation, he said.
Elected and appointed officials, academics and journalists can submit op-eds to City & State by emailing opinions@cityandstateny.com.