New York City
Vann: In council speaker's race, don't stand in the way of progress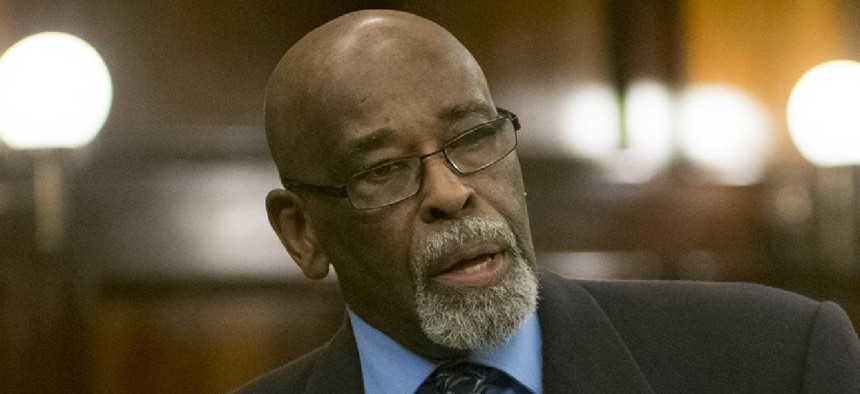 Nearly 50 years ago, during the apex of the modern civil rights movement, I had the honor and privilege of being the leader of the African American Teachers Association. In the Ocean Hill-Brownsville section of Brooklyn, we proposed that a city as diverse as New York should make a concerted effort to recruit and support black educators and other traditionally marginalized populations into the ranks of the teaching profession. 
We concluded that a decentralized school structure and diverse body of educators, when organized around the principles of community empowerment and participatory democracy, could enhance educational achievements for our children. This resulted in an unprecedented strike that deprived our black and brown students of their teachers for 36 days in 1968.
Since then I have enjoyed a long career in government, public affairs and public service. I worked closely with the UFT on many great initiatives. Its current president, Michael Mulgrew, has stepped forward to improve public education for countless children. 
RELATED: Who's a player in the New York City Council speaker race?
It has been reported that the UFT is taking steps to block the candidacy of Robert Cornegy to be the first black City Council speaker in New York City history. This is troubling. Cornegy, coincidentally, comes from the same Brooklyn community hurt by the UFT strike. If the current reports about the UFT are true, this would be a great shame.
Blocking the candidacy of a qualified black for speaker for pedestrian political reasons or union politics would be a blight on the good name of the UFT and the great work that it has done since those six weeks in 1968. I know that Michael Mulgrew and Councilman Cornegy are reasonable people that can resolve any policy differences between them in order to work together to fight injustice in our city schools.
Traditionally, our city schools have been a public policy priority for voters. Issues impacting the 1.1 million students attending our schools are always of particular importance to two constituencies who are inextricably linked: parents from communities of color and educators represented by the United Federation of Teachers.
These two constituencies will always be essential social forces in the lives of children of color. No child regardless of their race, ethnic background or national origin can achieve educational success without an investment of social capital from their parents and teachers. Moreover, an enlightened social cohesion from parents and educators will ensure that our state and city elected officials are providing the appropriate leadership to guide the school system and enact the necessary financial and regulatory policies for student success. 
RELATED: The best New York City Council members
I make this appeal as a former member of the New York state Assembly, the New York City Council, former educator within the New York City school system and proud grandparent who has witnessed successive generations of children achieve educational success when given the opportunity to attend effective schools.
As was witnessed this week in Alabama, African American voters – particularly African American female voters – elected a Democrat to the U.S. Senate in a race that was all but guaranteed for Republicans. African-Americans can no longer continue to carry the Democratic Party on their backs without an equitable distribution of party leadership.
Standing in the way of the first black speaker rather than finding a way to work together sends the wrong message to our community and should be avoided at all costs, particularly on the eve of the 50th anniversary of the Ocean Hill-Brownsville unrest. 
Al Vann is a former member of the New York state Assembly and New York City Council, where he represented parts of neighborhoods in Bedford-Stuyvesant, Fort Greene, Crown Heights, Ocean Hill and Brownsville.