Donald Trump
Attorney General Barbara Underwood continues the office's pursuit of Trump
The New York AG's office filed suit against the Trump Foundation for allegedly funneling money to the president's 2016 campaign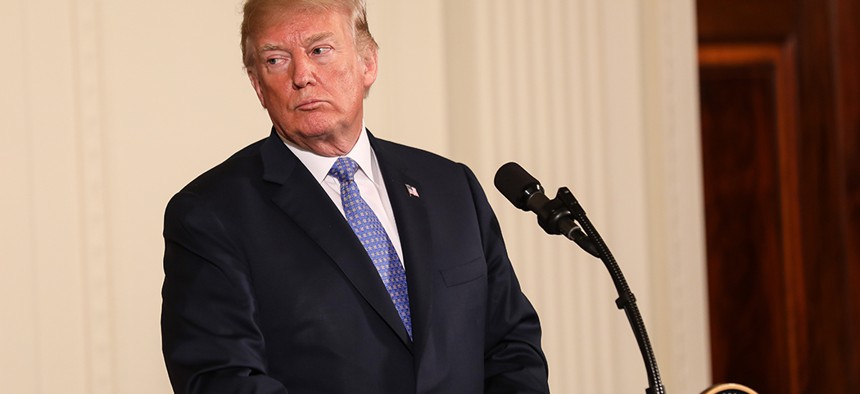 In a birthday surprise the president probably wasn't expecting, New York Attorney General Barbara Underwood filed suit in state court against President Donald Trump and his children Donald Trump Jr., Eric Trump and Ivanka Trump, alleging that the family charity, the Donald J. Trump Foundation, persistently violated state law.
The news should come as a relief to liberals, many of whom feared the departure of former state Attorney General Eric Schneiderman would mean that the office would no longer make challenging the president a priority.
The suit alleges that the board of the Trump Foundation had little to no power, allowing Trump to run it "according to whim, rather than the law." The attorney general argues that the board allowed the Trump campaign to funnel funds in excess from $2.8 million from the charity to influence the 2016 presidential race. The suit also claims that the Trump Foundation entered in five self-dealing transactions benefitting Trump or his businesses. The New York attorney general's office is calling for the dissolution of the foundation, restitution of the $2.8 million and penalties and distributing $1 million among other charities. It also would prohibit Trump from serving on the board of a charity for 10 years.
The president has already responded to news of the suit, tweeting that "the sleazy New York Democrats, and their now disgraced (and run out of town) A.G. Eric Schneiderman, are doing everything they can to sue me," and they would not settle. Underwood is the current attorney general, and the one who brought forward the case.
Although this is the most prominent recent example of the new attorney general being willing to take on Trump, it is not the first. On June 13, the U.S. District Court for the Southern District of New York ruled in the attorney general's favor in a case against the Environmental Protection Agency, requesting that the EPA address smog blowing into New York.
You can read the full petition by the attorney general's office here.