New York State
The battle for the Democratic Party, in Albany and Queens
Activists are targeting Assembly Democrats and hoping for a district attorney upset.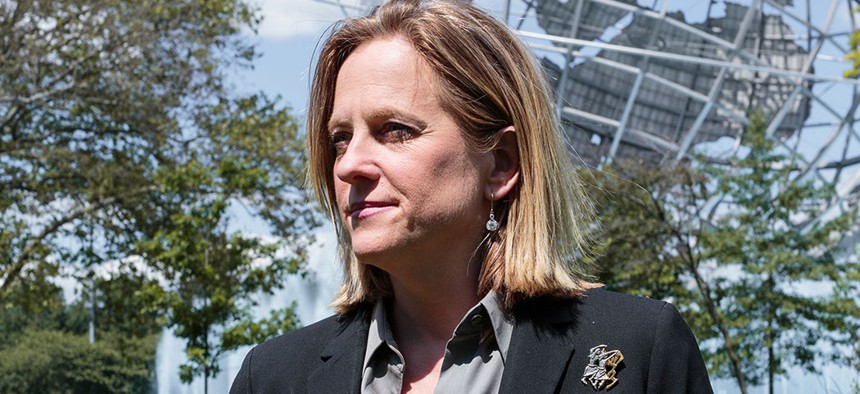 How far to the left has New York shifted?
As the final week of the state legislative session gets underway, Democratic lawmakers can point to plenty of progressive priorities they've already achieved, from a landmark rent regulation deal, to the Reproductive Health Act, to a slate of criminal justice reforms. While other measures remain up in the air – recreational marijuana legalization, climate change legislation, driver's licenses for undocumented immigrants – all-blue Albany has certainly had a productive first year.
Yet even before the session's end, left-wing activists have made it clear that they're not satisfied. Rumors emerged of primary threats to moderate Assembly Democrats, and last week the first shot was fired with community activist Jonathan Soto's decision to mount a primary challenge against Bronx Assemblyman Michael Benedetto. No IDC NY, which helped defeat members of the now-defunct state Senate Independent Democratic Conference last fall, is getting behind Soto, and plans to back other Assembly primary challengers.
Similar battles are playing out elsewhere. In this week's magazine, we take a closer look at the crowded Queens district attorney primary that features Tiffany Cabán, the latest newcomer to be embraced by the progressive left, and Queens Borough President Melinda Katz, who is betting that her experience and establishment support will carry her to victory.
New York State Case Studies
Powered By
NEXT STORY: A spotlight on Staten Island