New York City
A history of upsets in Queens politics
Bob Turner's 2011 victory was short-lived. Others may prove more lasting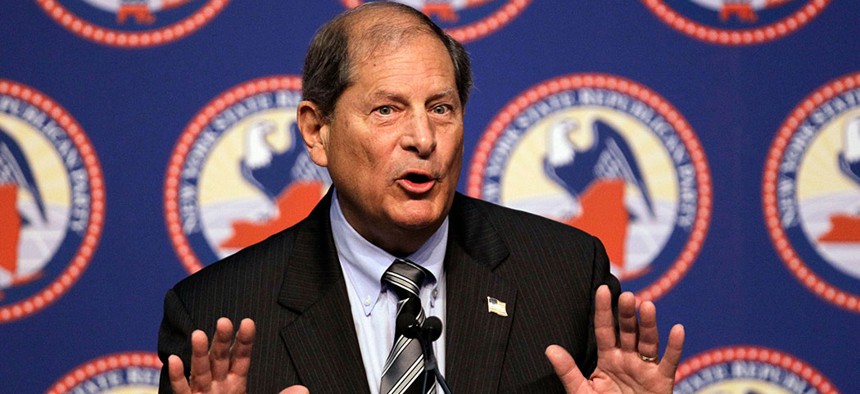 In 2011, a little-known Republican businessman named Bob Turner beat Democratic Assemblyman David Weprin in a special election to win the House seat vacated by Anthony Weiner, who resigned in the midst of a sexting scandal. The GOP victory in a deep-blue district made national headlines. But Turner's celebration was short-lived, as his seat, which spanned areas of Queens and Brooklyn, was redistricted out of existence the following year.
Such upsets in the outer boroughs seem to be happening with growing frequency in recent years, at least in Queens. Margaret Markey, a Democratic lawmaker, lost her Assembly seat to primary challenger Brian Barnwell in 2016. Another Democrat, Elizabeth Crowley, was knocked out of the New York City Council in 2017. In 2018, Alexandria Ocasio-Cortez vanquished Joseph Crowley, once the heir apparent to House Speaker Nancy Pelosi, and Jessica Ramos ousted then-state Sen. José Peralta, a former member of the Independent Democratic Conference. This year, Tiffany Cabán nearly beat establishment favorite Melinda Katz in the Queens district attorney race, and has yet to concede.
The progressive movement likely will have more staying power than Turner. Today, policymakers are responding by pushing through progressive legislation and politicians are aligning with upstarts like Ocasio-Cortez, Ramos and Cabán. In this week's magazine, we profile one of the most prominent figures to jump on the bandwagon: state Senate Deputy Majority Leader Michael Gianaris.
Powered By
NEXT STORY: Banning serial harassers from the subway is misguided