New York City
A rough stretch for the NYC Taxi & Limousine Commission
How New York politicians are responding to the medallion crisis.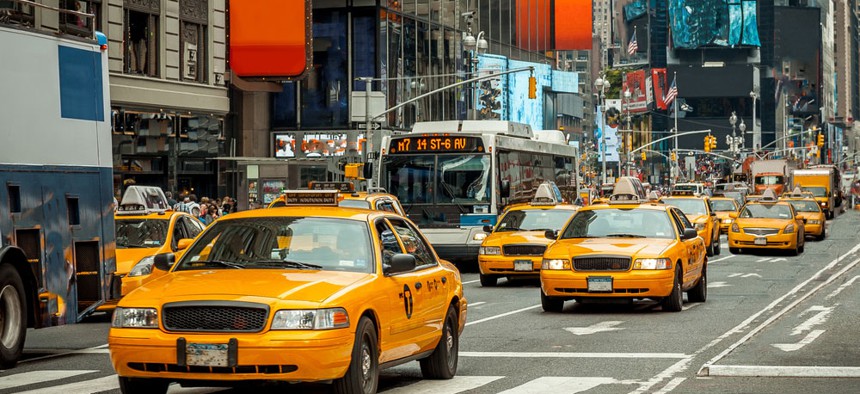 It's been a rough stretch for the New York City Taxi & Limousine Commission. Taxi drivers are struggling to make ends meet, with some facing crippling debt due to the plummeting value of taxi medallions. A spate of suicides among drivers has drawn increasing attention to the industry's financial and regulatory mess. A New York Times investigation painted a portrait of the taxi commission as complicit in pumping up an unsustainable medallion bubble, which is being compared to the overheated real estate market that led to the Great Recession.
Now New York City and state lawmakers are taking matters into their own hands, and the New York City Council blocked Mayor Bill de Blasio's preferred nominee to run the TLC on the grounds that, as one lawmaker put it, the "status quo is no longer acceptable."
In this week's magazine, we explore some of the potential paths forward. We hear from a few key legislators – state Sen. Jessica Ramos, Assemblyman Marcos Crespo and New York City Councilman Mark Levine – about how they're trying to address the crisis. Contributor Nicole Gelinas makes the case against one such proposal: a city-funded bailout for drivers. And we look at the technology behind congestion pricing, which could allow certain groups – such as, say, drivers of yellow taxis – to get a pass.
Powered By
NEXT STORY: Private contractors require better government oversight