New York City
Why New York City needs universal internet access
As ubiquitous as internet access has become since the days of dial-up service it still remains largely inaccessible to many in disadvantaged communities, so New York City should adopt a universal internet access policy, writes technologist Emil Skandul.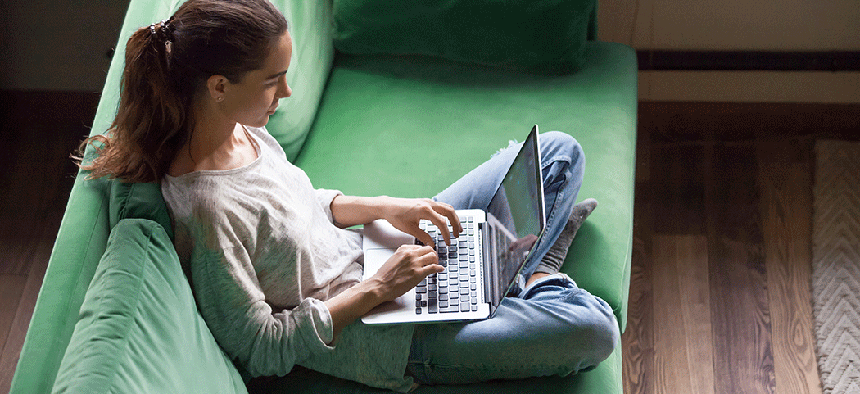 If you were forced to live without internet access, how long could you go?
For many, this isn't a thought experiment. Instead, it's a daily reality. As ubiquitous as internet access has become since the days of dial-up service – available at high-speeds in homes, Starbucks and even sometimes subways – it still remains largely inaccessible to swaths of the population. The great digital divide is real across the U.S. and even in New York.
A recent report by New York City Comptroller Stringer highlights the problem's severity. Distressingly, 29 percent of households in the New York City – or 2.2 million New Yorkers – are without a broadband connection. In communities of color and disadvantaged populations, this disparity is much more profound. Nearly half of New Yorkers older than 65 live without home internet connections, as do a similar share of all residents in the city's more impoverished neighborhoods such as Tremont in the Bronx and Jamaica, Queens. Broadband, it turns out, isn't so broadly available.
The internet entered middle-class homes in the mid-1990's in the form of a CD-ROM with AOL printed across it and with the sound of a hissing modem, opening up an entirely new digital world. Today, bringing others online can ensure they all benefit from the opportunities it creates.
Although 80 percent of adults in New York City have smartphones, you can only spend so many hours, at certain times of day, in a cafe or library while building a business, applying for jobs or watching hours of curriculum. How does a student who needs to access a portal daily basis or complete their homework do so without a strong internet connection at home?
The most technologically and economically progressive policy in New York City would be to provide universal internet freely.
Poverty may not just be a correlated factor of the lack of internet access, but a contributing cause of it. Forty-four percent of New Yorkers living above the poverty line lack home networks, as do 41 percent of those without a high school degree. In the modern economy, the web enables access to information, economic opportunities, education platforms and means of communication. The web is a world flattener that elevates people economically and allows them to participate in the knowledge economy. Digital inclusion shifts the labor force towards high-skills, boosts employment, reduces extreme poverty, and increases productivity and economic growth.
Countries and cities internationally have already taken the lead. In 2016, the United Nations declared internet access a human right, recognizing the internet should be seen as a public utility. Countries like Estonia, France, Finland, and Spain have codified internet access, promising to connect all citizens. These countries acknowledge that, though the arc of adoption with regards to the internet has been on an exponential growth curve, we have reached a saturation point in advanced economies where the impediment for those without access is that the poorest simply cannot pay for it.
The goal of subsidizing universal internet access or making it more affordable for those in need would be to equip New Yorkers with opportunities in our digital era. From hiring websites and on-demand gigs to self-learning platforms like Lynda, Kahn Academy and MIT Online, internet access empowers individuals. The underemployed college graduate who teaches herself to code online, the mother who studies online to complete her GED and the self-starting entrepreneur who learns to sell goods online part-time to start a business can only arise if they can get online from home.
A limited program for connecting New Yorkers at home digitally could start by offering a pilot initiative for voucher-based internet access on a sliding scale of $15-$30 monthly for New Yorkers in select neighborhoods where the digital divide runs deepest. Residents of designated low-income neighborhoods whose ratio of internet costs to after-tax monthly income exceeds 2% – as identified by the U.N. as the global affordable target for internet service – would be eligible. No criteria or evaluation beyond income should be considered.
While the current costs of high-speed internet connectivity in New York City currently range from $25 to $65 per month, low-income New Yorkers could potentially be offered reduced rates by internet service providers. Negotiating directly with the internet service providers in New York City may provide bulk volume pricing that could offset an umbrella discount in exchange for a not-so-insignificant number of new customers that could expand gradually – it would provide the leverage to offer vouchers for existing internet users who qualify. Alternatively, as groups like NYC Mesh develop a model for a community-based internet networks, a municipally-owned broadband network, would be an ambitious back-up option to compete with providers and lower the costs for internet.
Educational resources and a self-service portal could be provided at the onset for free online college courses, learning platforms, business resources, and career platforms. A division under the New York City Department of Small Business Services, in collaboration with the city's Office of Economic Opportunity, could create an Office of Digital Opportunity to oversee the program and track success metrics. The costs for this initiative would likely begin at $100 million annually, but would pale in comparison to hundreds of millions spent on income support, employment services, rental supplements, health services, education programs and similar initiatives. In a $92.8 billion annual budget, this digital investment would likely lead to self-education, a rise in employment, business creation, and income growth that would potentially reduce costs elsewhere in the budget. It would expand and complement the delivery of health care, education, social and other governmental services to at-risk groups.
New York City elected officials should continue to advocate for expanded access to social services and housing, but the cheapest and most cost-effective solution to helping disadvantaged New Yorkers is by offering the internet universally. It will not be a panacea to all of New York City's job or education problems, but it will offer the greatest chance for improving the economic fortunes of those who need it the most.
Powered By
NEXT STORY: A history of upsets in Queens politics