Personality
Freddie Richmond thought he could buy anything - and anybody
The recently deceased former Brooklyn congressman was a staunch liberal, but also corrupt and transactional.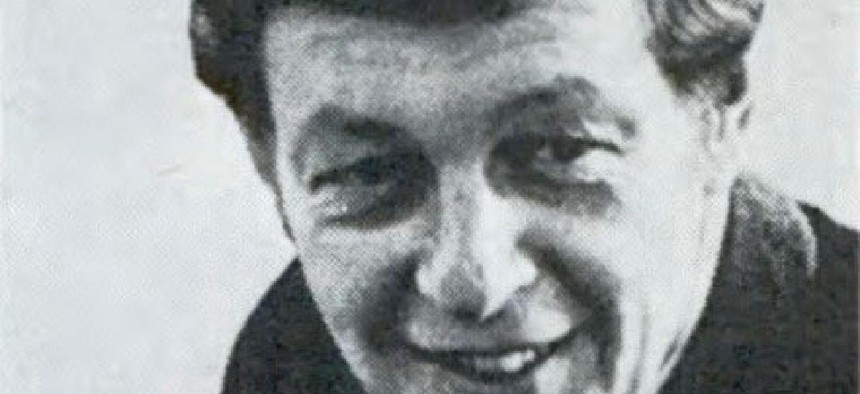 As the Watergate class of new Democratic members of the House of Representatives were seated after the 1974 midterms, they took their turns meeting with then-Majority Leader Tip O'Neill, each coming prepared with a list of requests: an office assignment, a committee appointment, help with a political problem at home. One freshman was different: Rep. Frederick Richmond of New York sat down, pulled out his checkbook, and asked, "Tip, what can I do for you?"
Richmond, whose death last month in Manhattan at the age of 96 was recently reported by The New York Times, was one of the wealthiest members of Congress, in an era when a personal wealth estimated at $20 million – by him, when I interviewed him a few years later for the Daily News – really did set you apart as a member of the House. He was the archetype of what used to be called a limousine liberal, a former member of the New York City Commission on Human Rights and a past president of the Urban League of New York, with an apartment on Sutton Place in East Midtown and a house in Brooklyn Heights in his district, the 14th, which stretched across all of northern Brooklyn, taking in parts of Bedford-Stuyvesant, Williamsburg and Greenpoint.
He also had a house in Washington, D.C., where one evening in 1977 he allegedly stopped a 16-year-old jogging past and suggested something the teen could do if he wanted to make some money. 
It tells you everything you need to know about Richmond, and about New York politics in the 1970s, that his arrest and plea to a misdemeanor morals charge – which was dropped when he agreed to undergo "counseling" – was actually not the event that plunged him into the obscurity in which he spent most of the last four decades. Richmond's gambit with O'Neill – more or less the same thing he had said to Brooklyn Democratic boss Meade Esposito a few years earlier when he entered electoral politics as a candidate for City Council – did wonders for their relationship.
O'Neill was probably thrilled to have in front of him a freshman from Brooklyn who wasn't pleading to be on Foreign Affairs so he could boast to his constituents about how much foreign aid for Israel he inserted into the budget. Richmond shrewdly asked for a seat on Agriculture, which had jurisdiction over the food stamp program, bringing home actual bacon for his district as he forged a working relationship with a young Republican who also had an interest in farm issues, Chuck Grassley from Iowa.
Back home, Richmond's allies stuck by him. As Jimmy Breslin wrote in a column that summer, "[A]ll the political people, from (Walter) Mondale the vice president and (Tip) O'Neill, the speaker of the House, down to (Ed) Koch the Mayor and (Herman) Badillo his assistant, say it would be unthinkable for them to do anything else. Ask Richmond to quit?"
Esposito, whose organization would years later bequeath to the nation a congressman named Anthony Weiner, took a particularly philosophical tone, telling a Daily News reporter, "Let him who is without sin cast the first stone." It was, after all, not a secret in New York political circles that Richmond, who had been married to a New York socialite for a few years in the 1950s and fathered a son, was gay. Susan Mulcahy of the New York Post, who was an early editor of Page Six, recalls attending an Inner Circle dinner in the late 1970s as Richmond's guest, and running into an acquaintance, who asked how she got invited.
When she told him, he exclaimed, "So you're Fred Richmond's beard?"
Inconveniently for Richmond, he was up for reelection that year, in what had been originally drawn as a minority district. Richmond was up against a primary challenge from Bernard Gifford, a promising young African-American with an impressive resume. But Richmond also had some things going for him – including, fortuitously, a pressmen's strike that shut down the New York dailies for84 days that fall, an ideal development for an incumbent who wasn't looking for public attention right then. And he had his millions, which he deployed strategically around his district. If there are any 1978 Cadillacs still on the road in Brooklyn, they were probably bought that year by a minor civic leader, community weekly publisher or influential pastor in the 14th District.
He also had a crackerjack staff, including a shrewd young Brooklyn pol named William Thompson, Jr., who went on to become New York City comptroller, and Lou Gordon, his spokesman. After he helped pull off Richmod's reelection, Gordon assessed the congressman's future in politics and concluded that he probably wasn't going to run for the Senate in 1980, as had been widely predicted. He left Richmond's staff, and would go on to work for a litany of lost, mostly liberal, causes, including a Draft [Ted] Kennedy movement called "Citizens for a Democratic Alternative for 1980" and the mayoral campaigns of Frank Barbaro and Richard Ravitch.
Richmond took his aide's departure with what associates say was his trademark graciousness and equanimity. He called up everyone he knew in politics and told them his problems were all Gordon's fault.
But Gordon was long gone by 1981, when a lawsuit stemming from a business dispute revealed that Richmond had been billing many of his personal expenses to a company he controlled without reporting them as income. Around the same time, a fugitive who had escaped from prison in Massachusetts was arrested for soliciting sex along Second Ave. in the East 50s. Police found he was driving a car registered to Richmond, who had also set him up in an apartment and gotten him a job on the House payroll. Among his unofficial duties was keeping the congressman supplied with marijuana and cocaine.
This time, there was no way out for Richmond. He pled guilty to a variety of federal charges, was sentenced to a year and a day in prison, and after his resignation from Congress dropped out of public view, completely and permanently, for essentially the rest of his life. 
"He was one of the best we had," Esposito told Pete Hamill and Denis Hamill, who collaborated on a searing, dark profile of Richmond for New York magazine. Esposito meant it admiringly, but in its own way, that says more than he probably intended.
Powered By
NEXT STORY: Increase Penn Station's capacity with fewer platforms