Editor's Note
Editor's note: Remembering a beloved political player and consultant
Peter Krokondelas, who passed away on May 29 at age 52, was known and well-liked throughout his long career.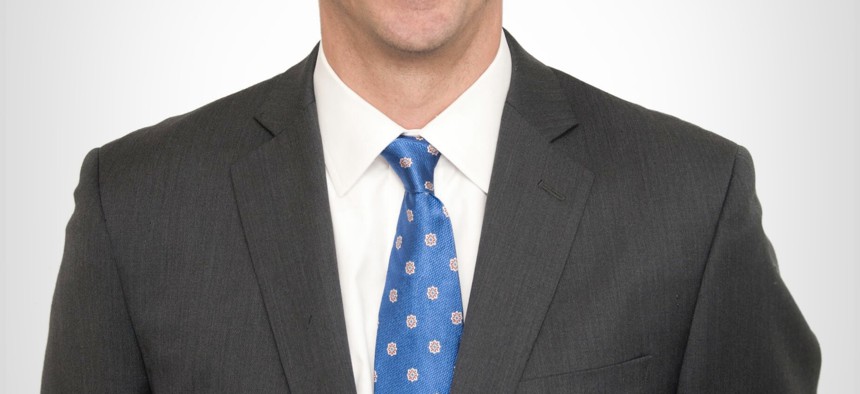 When Peter Krokondelas appeared in City & State's 2020 50 Over 50 power list, he spoke of what mattered to him most over the course of his three-decade career. "More than any individual accomplishment, I value the many friendships I have made over the past 30 years," he told City & State. 
Many of those friends have now gathered to remember Krokondelas, who suddenly passed away from an apparent heart attack on May 29. He was 52 and is survived by his wife Stephanie and his sons Jack and JoJo.
Krokondelas was a vice president for the lobbying firm Kasirer, where his specialty was developing grassroots community outreach programs. During his tenure and earlier work in consulting and politics, he came to be well known throughout New York City's political circles. Suri Kasirer, the founder of the firm, described him as a well-liked key player who interacted with many internally, and said his passing was a shock for the company.
"He was a very, very loyal member of the staff. He looked out for everybody," Kasirer told City & State. "You know? He was sort of like the dad in the office. He always promised me he'd be here forever."
The Queens native, a graduate of Archbishop Molloy High School, attended Fordham University, where he earned a master's degree in finance. He later got a master's degree in political management from the Graduate School of Political Management at George Washington University. Krokondelas then started his political career when he went to work for then-Bronx Borough President Fernando Ferrer in 1989. 
"Peter almost led the Fordham invasion of my office. We had a lot of Fordham people. He just networked in as interns," Ferrer told City & State. 
"This was the friendliest, loveliest guy you'd ever want to meet. Eager, do anything, smart… that's the kind of guy you want" Ferrer added. "He started out as an intern and I hired him. He was just that good. I liked him a lot." 
Krokondelas also got involved in election campaigns, working Carolyn Maloney's 1992 congressional campaign and later for Elliot Spitzer's gubernatorial run in 2006.
Maloney said she had grown to consider Krokondelas a "dear friend," over the years. "He loved this city, and everyone who worked with him came to love him due to his charisma, brilliance and warmth. Peter will be deeply missed, and my heart goes out to his family."
Krokondelas passed on the 17th anniversary of the day he married his wife Stephanie. Queens Chamber of Commerce President and CEO Thomas Grech, a longtime friend of Krokondelas, set up a GoFundMe page in support of the family. It so far has raised more than $130,000. 
"When word went out that he had passed, everybody was obviously shocked," Grech told City & State. "People knew that I was friends with him, and when they saw the GoFundMe page with my name on it, my phone rang off the hook. I will tell you, this guy might be one of the most understated underrated professionals out there. People called from all walks of life, from elected and appointed officials to just a plethora of people that jumped out there and said, 'How can I help?'"