Editor's Note
Editor's Note: Albany gets some well-deserved love
The state capital was named the best place to live in New York by U.S. News & World Report.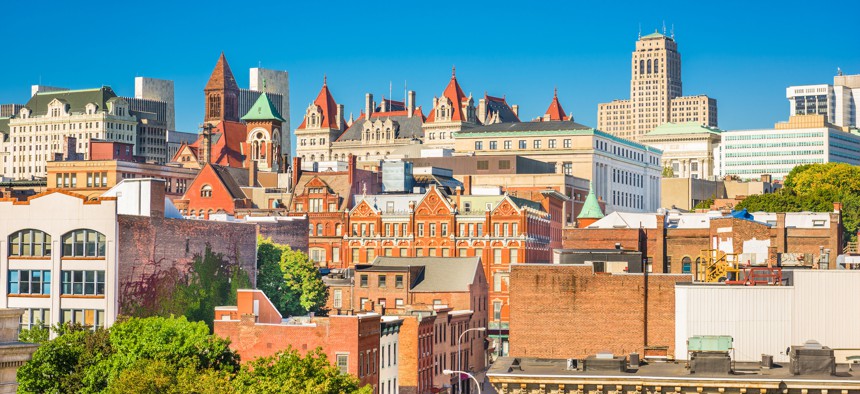 U.S. News & World Report last week named Albany the best place to live in New York, raising a few eyebrows at City & State. The state capital actually ranked 45th out 150 of the largest metropolitan areas in the nation, and was followed by Syracuse at No. 63, Buffalo at No. 70 and Rochester at No. 72. New York City came in at No. 118.
"That seems deeply wrong. Albany, Syracuse, Rochester and Buffalo are all better places to live than New York City?" a member of City & State's editorial team asked.
Well, let's say that just about every major city has seen better days after the coronavirus pandemic. Albany earned its way to the top "based on quality of life and the job market in each metro area, as well as the value of living there and people's desire to live there," according to U.S. News & World Report.
Albany was ground zero for this year's biggest political story: The fall of Gov. Andrew Cuomo. It's certainly a better place to live and work now that he's gone.
U.S. News & World Report points out that Albany takes a hit and rebounds with each new governor that comes to town. "Albany can be a transient region, with the working population shifting every time a new governor takes office. Yet throughout years of administrative changes, Albany has maintained a lively downtown that serves as both a commercial and cultural center," writes Katrina Woznicki, a contributor for the magazine.
After Cuomo's scandal-ridden departure, landing the coveted "best place to live" in New York designation is a bit of welcome news for Albany. What a way to rebound.