Opinion
Editor's Note: Answering the call for help after deadly Bronx high-rise fire
New Yorkers donated food, clothing and money in the wake of the Jan. 9 blaze that claimed 17 lives, including eight kids, and the relief efforts continue.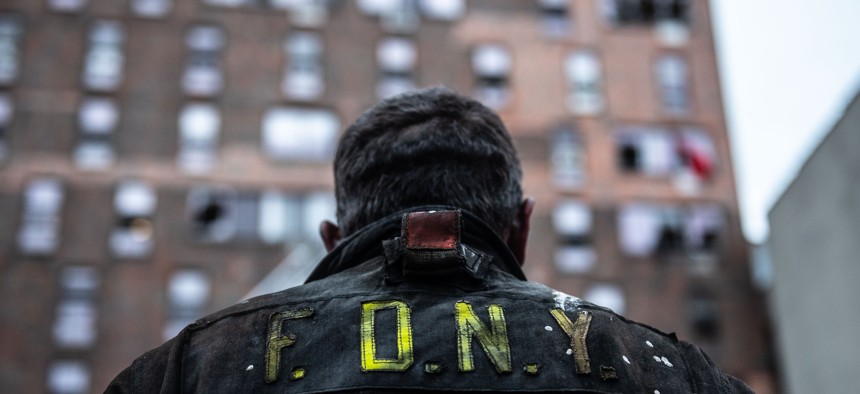 The deadly Bronx high-rise fire that claimed 17 lives, including eight children, on Jan. 9, brought heartache to New York City just days after the end of the holidays.
Reporters experience firsthand the feeling of helplessness of arriving at a scene when so much panic and pain is happening at the same time. The sight of people searching for missing loved ones, firefighters emerging with victims in their arms and the smell of wet and charred debris – toys, pictures, clothing – can be overwhelming. There are also the funerals afterwards, and as in the case of the victims of this latest blaze – most of whom were from Gambia in West Africa – arrangements must be made to return their remains home. 
Perhaps this same feeling is what motivates people into action. New Yorkers have been fast to help the survivors of the blaze and their families. Three drop-off locations for food and clothes had to be closed because so many donations were made. The Gambian Youth Organization, which can be reached at (646) 470-6330, set up a GoFundMe page, which has raised more than $1 million. The Mayor's Fund to Advance New York City is also raising funds in partnership with Mayor Eric Adams and the city, while Gov. Kathy Hochul has set up her own victims compensation fund.
All this proves how much can be done after that helpless feeling says otherwise, and it shows how in the face of tragedy, New Yorkers rise to meet the needs of their neighbors and help them through the worst of times.