Editor's Note
Editor's Note: New common areas in NYC office buildings provide extra space for a post-pandemic future
Shared spaces are increasingly including amenities like private booths for cellphone calls.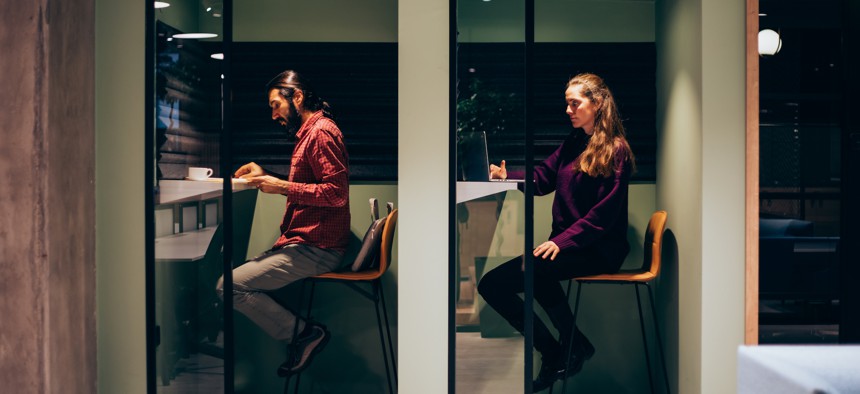 A new common area that spans almost an entire floor has been set up in the lower Manhattan office building where City & State's office is located. A property management worker told me the common area was an incentive for people to rent office space in the building, which still has vacancies that resulted when tenants left because of COVID-19. The space includes conference rooms, snack areas, couches and, to my surprise – phone booths for private cellphone conversations. 
And it looks like the concept is catching on with other commercial properties. A high-rise tower just a few blocks away from City & State's office building also was adding a common area with similar amenities. James Whelan, president of the Real Estate Board of New York, said commercial buildings are "raising the bar" for office tenants. "It's part of the reason why some of the world's largest companies have maintained or expanded their presence in the city's office market over the past year – and it's why we continue to see a great deal of optimism from commercial brokers about where the market is headed this year," he said.
These common areas also provide an overflow space in case too many workers show up to an office still enforcing pandemic precautions. The phone booths in the common area at our building are certainly a welcome amenity, providing both distance from others and privacy. It's intriguing since phone booths are pretty much extinct. Who knew they would ever make a comeback?