Opinion
How New York leaders can maximize their expanded budgets
Here's how municipalities across the state can put their American Rescue Plan dollars to work rather than use it for a one-time infusion to plug holes.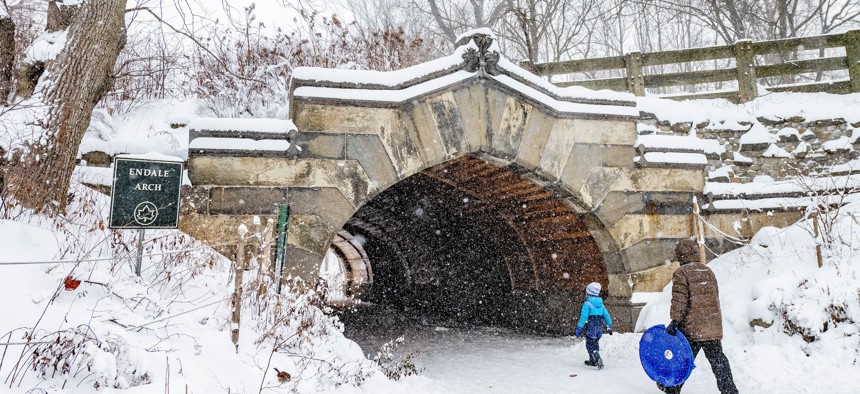 Across New York state, municipalities are finalizing their 2022 budgets and preparing to put new programs and services into action. While every municipality has different needs and different structures, there's something all these cities have in common: additional funding through the American Rescue Plan (ARP). Indeed, this federal aid package is delivering $12.7 billion to New York State and $5.9 billion to New York City alone. 
Funding from the ARP provides much needed support to New York City and other municipalities across the Empire State. The past two years of COVID-19 have resulted in gaps in services, budget shortfalls, and critical new needs for municipal leaders. But while this new aid is much needed, it must be leveraged strategically. New York municipalities shouldn't view it as a one-time infusion to plug holes. Rather, city leaders should use the funding to build momentum for initiatives that will persist long after the money — and the pandemic — come to an end. Here's how.
First, city leaders need to take stock of the past two years. What lessons were learned, and how can those lessons inform planning here and now? In New York City, one of the most important lessons from COVID has been how essential infrastructure is not equitably distributed across the five boroughs and their many neighborhoods. This is true of public services, but also of resources like park space, trees, and broadband access. 
As a result, throughout the pandemic, people and communities that were already vulnerable were hit the hardest. For example, when just about all social life moved outside, the City's parks budget experienced significant cuts. This, on top of years of reductions to maintenance and operations at the Parks Department, has forced many parks to rely on friends associations and park alliances or conservancies to keep them clean and safe. And so it was mostly parks with wealthy donors — like Central Park — that saw proper upkeep. ARP funding can be deployed strategically to increase not just much-needed services like broadband access, but also green space in ways that will improve peoples' lives for years to come.
Once municipal leaders have taken stock, it's time to strategize. An important goal is to direct the funds toward service gaps that were exacerbated during the pandemic, and then ensure that new or newly re-funded initiatives are set up in a way to close those gaps. To determine how best to meet that goal, city leaders can open a dialogue with their community. Ask community members what gaps they are experiencing in their daily lives, and how consequential they are. Their answers may be related to transportation, education, social programs, or something else entirely. Community input can then inform the utilization of funds to plug the most essential service gaps
After speaking with the community, city agencies and organizations can next conduct a robust internal review of their operations and determine how they can evolve to meet the identified needs. This might entail investing in staff training; researching and implementing emerging trends in service areas; or rethinking the protocols and maintenance that keep programs running smoothly. And remember, reviews like this shouldn't be a one-off thing – city leaders should be conducting service audits on a regular basis. ARP funding used to develop city employees and processes will also improve services and lives for years to come.
Throughout all of this, two issues must be prioritized: equity and sustainability. To make sure any and all new programs are equitable, city leaders need to ensure everyone is included in the dialogue process. Because to fully understand the gaps in services impacting residents, leaders need to solicit input from all of their citizens. This means meeting people where they are. Not everyone can attend an evening town hall. Conversations should be designed to be inclusive — of working hours, of location, of language, and more. More input from a wider range of residents will lead to better programs.
It's also imperative that new programs be set up in a sustainable way – one that doesn't rely entirely on ARP funding. Municipal history is full of examples of novel programs that were doing good work, but fell apart when funding got complicated. A recent example in New York City is the Department of Sanitation's Curbside Composting program, which was a casualty of pandemic budget cuts. (Fortunately, the program is being brought back.) 
In sum, New York City –  and cities across the state – can:
Assess where services and public goods are distributed inequitably
Ask citizens what they need
Improve municipal employees' effectiveness through training and process redesign
Prioritize equity and sustainability for initiatives funded with ARP
As we enter 2022 and city leaders begin to put their newly expanded budgets into action, it's crucial they do so in a strategic way. Federal support shouldn't be used to fund a short-lived burst of programs — rather, they should be used as seeds for equitable and sustainable services that will serve city residents for years to come.