Opinion
Opinion: New York City's economic recovery should be top priority
With rising inflation and fewer jobs than before the pandemic as well as a shift to remote work, here are five ways the city's new administration can help boost economic recovery.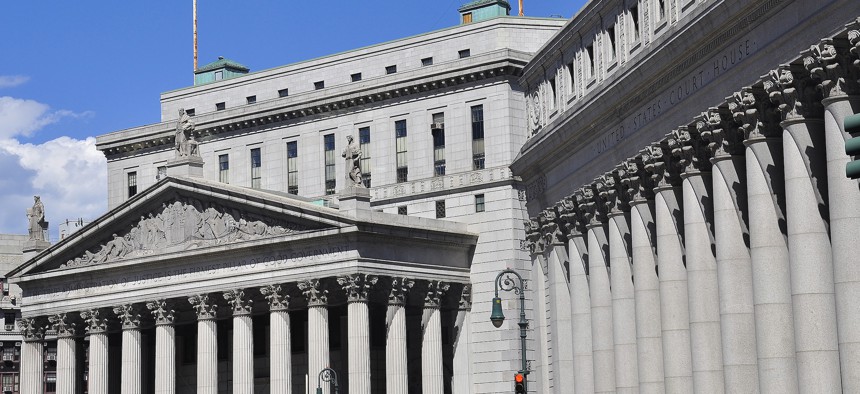 There are a number of pressing issues already on the front burner for New York City Mayor Eric Adams and the City Council, from stemming gun violence and managing omicron to solving the homelessness crisis. But the city's new leaders cannot wait to address another issue that is arguably one of New York's most urgent challenges right now: reigniting the economy. 
Although encouraging signs abound, New York City still has 325,000 fewer jobs than it did immediately before the pandemic, according to data from the State Labor Department. This has left droves of New Yorkers without income at a time when rising inflation has made an already expensive city even more difficult to afford. 
New York has also lagged the national recovery in a large swath of the city's leading industries. For example, data from the Bureau of Labor Statistics shows that the city's securities industry is still 8,100 jobs below its total from right before the pandemic while the nation has added 60,000. Although the city's high-flying tech sector now has 1.7% more jobs than before the pandemic, the sector has grown more than twice as fast nationally (4.3%). Retail jobs across the nation have actually increased by 4% since February 2020, but in the city, they are still down by 7%. 
Meanwhile, the rise of remote work has opened the door for other cities to compete with New York for companies and talent. The expectation that at least 20% of office workers will stay remote for the long term – up from 5% pre-pandemic – could permanently diminish the number of accessible jobs in businesses from nail salons to coffee shops that were dependent on office customers. 
Even after 20 months of economic turmoil, New York City still boasts about 400,000 more jobs than a decade ago, according to State Labor Department data. But with the population growing by more than 600,000 during this time, the city needs to produce a lot more jobs. 
There's much that Adams and the City Council can do to accomplish this. Here are five suggestions: 
Strengthen the foundation for future growth – New York's biggest economic strength has long been its ability to attract and retain highly educated workers. But with these workers more mobile than ever, the city will need to prioritize back-to-basics investments that help keep the state attractive amidst increasing competition from other cities that have lower cost of living and shorter commutes. This means ensuring that subways remain reliable and safe, maintaining pre-pandemic service levels and boosting intraborough transit options. It will also require significantly increasing the supply of affordable housing.
Make a big push to train workers – There's mounting evidence that the "Great Resignation" is impacting New York, with a growing number of companies – particularly small and midsized firms – struggling to fill good jobs. Addressing this is key to moving the city's economy forward. Although there are multiple reasons for labor shortages, city leaders can help by making a major new investment in workforce training. This includes scaling up the most effective training programs, which too often work with a few dozen or a few hundred people when they need the resources to train thousands. 
Seize the moment to support new entrepreneurs – With relatively few new job openings and a dearth of middle-class jobs, growing numbers of New Yorkers are already turning to entrepreneurship. The city should embrace this entrepreneurial renaissance by making it far easier – and cheaper – to start a business, reducing regulatory burdens and ensuring that Black and Latino entrepreneurs are a central part of this startup boom. 
Help New York stay competitive in an age of remote and hybrid work – It's likely remote work is here to stay, so the city should start planning for this reality – and help New York become an unmatched place to work from home. This might include investing in new pocket parks and open spaces in residential neighborhoods across the city and incentivizing building owners to convert second-floor retail spaces into hubs for communal office work. 
Accelerate a tourism rebound – Many of the industries that have been slowest to bounce back – including the arts, restaurants, retail, hotels and air transportation – won't regain their former strength until tourists return in much larger numbers. The new administration can help by stepping up efforts now to promote New York overseas, so the city can take full advantage when a critical mass of international tourists travel again. Additionally, NYC & Company should expand efforts to turn out New Yorkers to become tourists in their own city, perhaps with discounts to people who patronize, visit or order from independent restaurants and retailers on Mondays through Wednesdays during the winter. 
New York City's next leaders will face a bewildering array of challenges and opportunities. Restoring a healthy and vibrant economy should be task number one.