Editor's Note
Editor's Note: Eric Adams needs his own ad targeting New Yorkers who've fled to Florida
Florida Gov. Ron DeSantis is campaigning on disgruntled New Yorkers. Adams should remind them of what the best city in the world has to offer.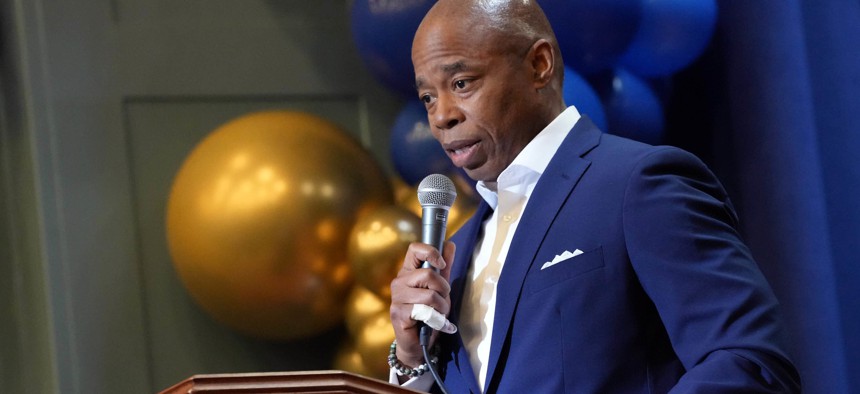 Florida Gov. Ron DeSantis released a campaign ad last week that featured New Yorkers who have fled down south with no regrets and are now having a wonderful time bashing New York as they enjoy the beaches of the Sunshine State. But now they're the ones missing out on the warmer springtime temperatures and people getting outside for all kinds of outdoor activities. New York City Mayor Eric Adams already has touted the return of New York baseball and lifted the vaccine mandate for athletes and entertainers to further the city's recovery. 
Adams has been onto something pushing for tourists to return to New York City as it's emerging from the coronavirus pandemic. COVID-19 and the mandates put in place to curb rates of infection kept visitors away over the course of the pandemic, and now, with a recovery in play, it's time to come on back. The Mayor of Fun can take this one step further by running his own TV ads reminding New Yorkers who've left the city what they're missing. 
A special ad could be targeted at those so-called former New Yorkers, letting them know that those of us they left behind – we won't hold it against them that they went away. Adams can just shoot footage of all the fun he's having frequenting the city's best restaurants and being seen at the hottest nightclubs with very clear messaging: Once you've had enough of the Florida sun and all those "New York style" businesses professing they make good pizza and bagels, you're more than welcome to come home to enjoy the real thing. Florida is a vacation destination, a winter home for snowbirds and haven for the wealthy – not necessarily a replacement for the five boroughs.