Editor's Note
Editor's Note: ¡Ay caramba! There's no easy way of saying 'gerrymandering' in Spanish
This dirty word from politics has no easy translation for Spanish-speaking voters, who along with the rest of the electorate need more education on the redistricting process.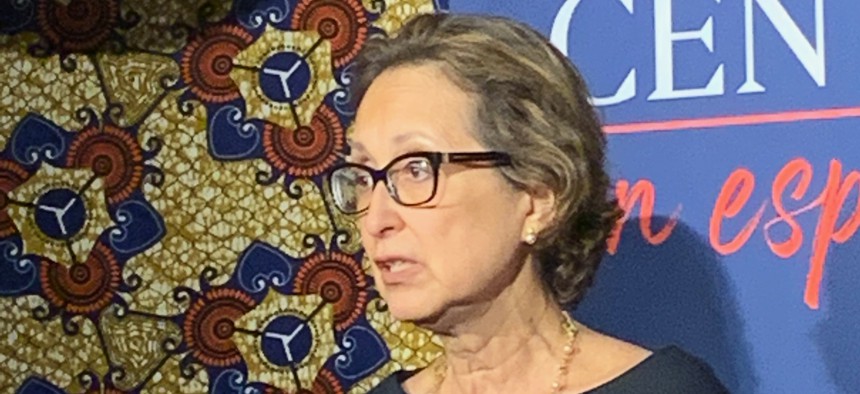 Anyone new to the concept of gerrymandering knows how much of a dirty word it is in politics after what happened with redistricting and this year's election process. Try now explaining that mess to a voter whose primary language isn't English. Several Spanish speakers couldn't even translate the word gerrymandering when asked by the Brennan Center for Justice. There's a YouTube video showing several hilarious attempts. That's basically how Brennan, a nonpartisan law and policy institute named after Supreme Court Justice William J. Brennan, introduced a new effort to provide its research and education materials in Spanish more consistently to Spanish-language media, as well as Spanish-speaking and bilingual voters. Brennan en Español notes that political experts providing information to voters primarily do so in English, not accounting for the 41.8 million Spanish speakers across the country who also may vote. 
Mireya Navarro, editor-in-chief at Brennan en Español, showed the video during a launch event in Manhattan last week to answer why translated research and analysis was needed to explain concepts like gerrymandering. "Because only those of us who speak two languages, who are constantly being asked to translate not just words, but ideas for our family and friends, understand how complex the process is," she said. "Ideas don't translate perfectly. The needs and backgrounds and interests of different communities don't translate perfectly. To communicate with Spanish speakers, we have to do it in their language, and with them in mind."
Navarro's comments align with calls for more voter education in the aftermath of redistricting, showing that true empowerment of the electorate comes when all potential voters understand the process – not just gerrymandering politicians trying to rig the system.