Opinion
Editor's Note: Leave Delgado's ethnicity alone
Debating what a person thinks about their own ethnic background is offensive.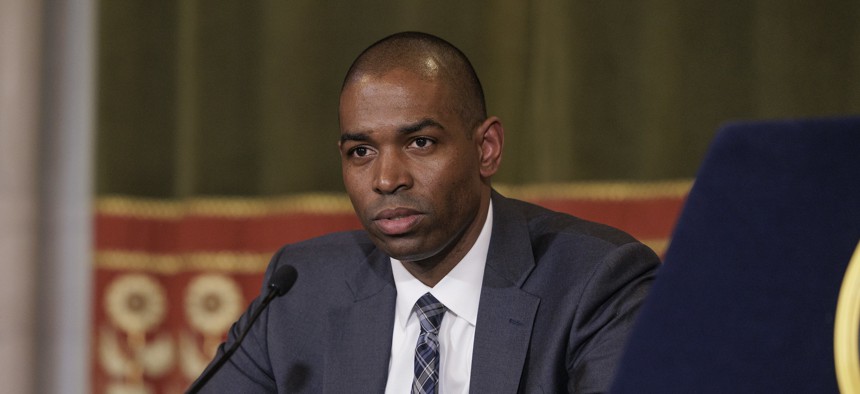 When I applied to go to college in the mid-1980s, I was encouraged by guidance counselors to pick the "Hispanic" box on admissions applications. I was the son of Cuban and Chilean parents, but wasn't accustomed to the awkward need to identify my ethnicity. I was told affirmative action might increase my chances of getting accepted into college. So, I checked the box and wondered whether I was truly being considered on my merits. 
Gov. Kathy Hochul wanted to run with a person of color and picked Brian Benjamin to become the state's second Black lieutenant governor. Now she has replaced Benjamin after his resignation with Rep. Antonio Delgado. "Delgado is Afro-Latino, the first person of color to represent Upstate New York in Congress and a member of both the Black and Hispanic Congressional Caucuses," said her office when Delgado's appointment was announced last week.
Delgado has since defended his claim of being a Latino. "I am African American, and I am Cape Verdean," he said at a press conference to clarify his background after suggesting he was Hispanic because Cape Verde was a former Portuguese colony. Critics didn't see it that way. Hochul's campaign later added that Delgado has a grandfather with roots in Mexico, Venezuela and Colombia. 
Personally, I found the debate over Delgado's ethnicity offensive and insensitive. He should consider himself whatever he wants, and if he's wrong about it, then that's on him. Choosing Delgado to be lieutenant governor, that's on Hochul. Criticism over her choice highlights the disappointment over Latino representation at the highest levels of local and state government. The solution for that may not best come from making appointments. Instead, a viable Latino candidate needs to run and win elections to ensure true representation.