Editor's Note
Editor's Note: Marijuana sales are all over New York, why ruin a good thing?
The state Office of Cannabis Management warned 52 "ilicit retail operations" to stop the unlicensed sale of pot products, while others in government have turned a blind eye to those defying the law.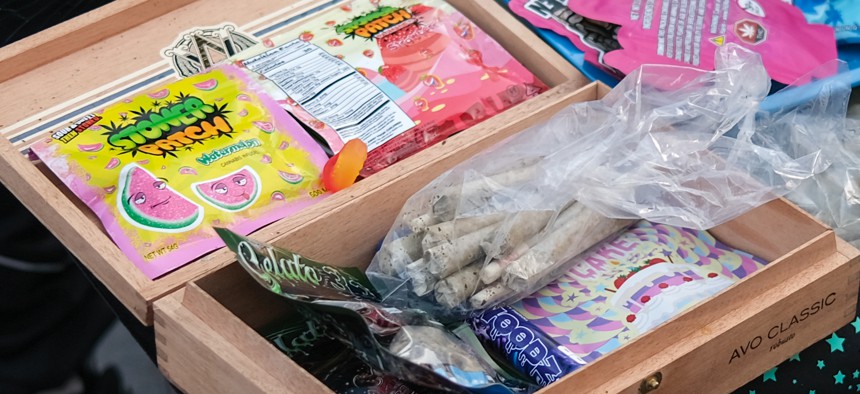 The Office of Cannabis Management last week outed 52 "illlicit retail operations" from around the state that were discovered selling marijuana products without a license. The office released their names publicly and issued "cease and desist" letters to get them to stop. Well, good luck to them stopping the stampede to sell cannabis that resulted after New York legalized recreational pot in April 2021. 
OCM issued similar warnings in February, but sales continued. Among the accused, some have denied selling weed, while others insisted they weren't breaking the law. Part of the problem lies in the fact that OCM didn't get up and running until after Gov. Kathy Hochul took office. Capitalism has little patience for waiting around on bureaucracy. It also thrives when it's given the green light of lax enforcement. 
In New York City, Mayor Eric Adams urged a less "heavy-handed" approach toward people using marijuana during the eternity it's taking the licensing process. The first licenses will come in early fall. Until then, Adams has recommended going into unlicensed shops "and explaining to that store that, 'Listen, you can't do this.'" While mayor-elect, he even promised what looked like a dime bag to Stephen Colbert while he was on his show "The Late Show with Stephen Colbert." Meanwhile, New York City police aren't acting on pot sellers, at least none that I observed in Times Square, Washington Square Park, among other public spaces.
It's all good vibes for now – and frustration for OCM. One concern, however, is over the safety of products sold without government oversight. I don't want to be a spoiler, but there will be a harsh buzz the moment someone gets hurt.