Editor's Note
Editor's note: Weighing the costs of congestion pricing
The toll may be worth the expense in keeping drivers of Manhattan traffic.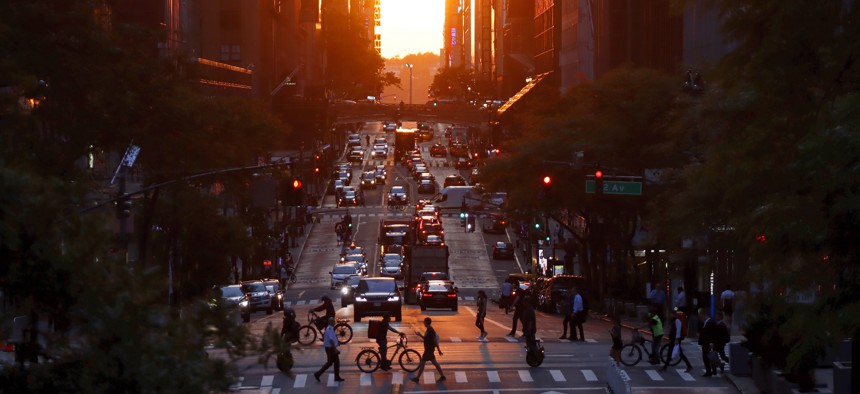 I got my license at 16, learning under an instructor in a sleeveless muscle shirt claiming to be a relative of New York Yankees legendary shortstop and announcer Phil Rizzuto. My instructor's way of getting me to be a good driver was to warn me that he had a lead pipe under the dash to keep me in line. Well, I passed my test on Delancey Street underneath the Williamsburg Bridge without injury in the summer of 1984. Unfortunately, I still ended up driving, as some told me, like a cab driver, because I squeezed in and out of Manhattan traffic for years, until I no longer owned a car. 
Would I have paid for that frustration under congestion pricing? Probably not. Besides, I don't need a car to live in the city. Not everyone has that option. As the debate rages on over the Metropolitan Transportation Authority's plan to charge $9 to $23 for entering Manhattan below 60th Street (known as the city's Central Business District), taxi and delivery drivers, as well as those who need to drive for health reasons, should be exempt from paying. 
Others, including commuters who drive into the city, are going to have a harder time getting the same consideration. The MTA points out that before COVID-19, 700,000 motor vehicles clogged the district daily and that 90% of that traffic has resumed since the pandemic began to reside. During the first of six virtual public hearings on congestion pricing last week, arguments were made against the plan because of the financial impact it will have on motorists. But what about the impacts already on the city, especially with drivers like me? Congestion pricing may be worth the toll to avoid that.