Opinion
Sounding the call for a Crime Stoppers political party
With crime on the rise, the party would help seek out policy makers who embrace strong anti-crime programs.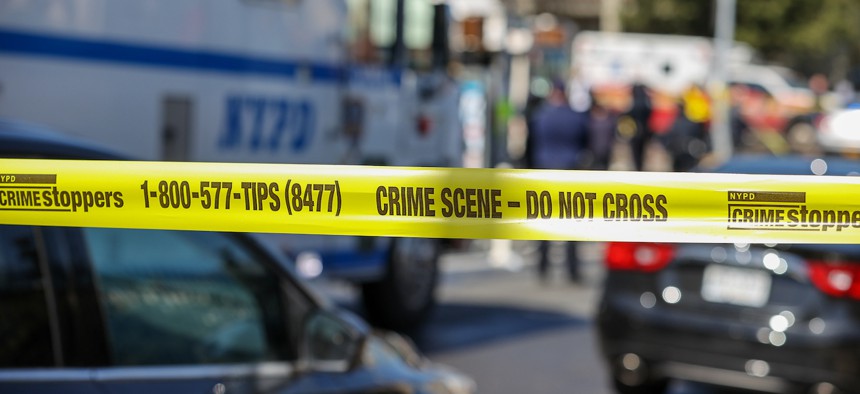 The turmoil of a midsummer political primary contest may be behind us but the defining issue that will determine the future of our city and state is far from resolved; the crisis of crime in our streets. 
The response should be the formation of the Crime Stoppers political party. 
In an era when traditional American politics has fractured along a fault line so deep that lifelong friendships have dissolved, there is one ironic issue bridging that divide: crime. 
There is literally not a day when there is not a crime story guaranteed to outrage the law abiding citizen. A young mother assassinated by a jilted boyfriend while she is walking their baby. A Houston Baptist University basketball star is killed in a Harlem shootout where 13 different guns were used. A passenger on the Q subway is shot and killed in a random act of senseless violence. On Long Island's "Gold Coast" three people are shot at a party inside a former mansion while in Buffalo 10 people die in a supermarket allegedly because of the color of their skin. 
Against this daily drumbeat there is the demoralization of police departments whose offices will arrest a suspect only to find that the individual has been released on cashless bail, often before the police can finish the arrest paperwork. No small surprise that the media is reporting a record wave of retirements and resignations from the New York City Police Department.  
To be clear, what is at stake is the future of our city, our region, and our state.  
What is required is a new political party whose platform is simple, singular, and specific. If you are running for public office and seek the endorsement of the political party confronting the criminal assault on our society, then you will need to demonstrate through word and deed your embrace of a strong and unequivocal anti-crime program. Nothing less will suffice.
And the new party's political platform?
With one published report https://www.nytimes.com/2022/07/09/nyregion/ny-guns-shootings.html
suggesting there could be a million guns in New York City the Crime Stoppers political party might ask whether they support a proposal by Mayor Eric Adams to double the number of federal agents in the city assigned to the Bureau of Alcohol Tobacco and Firearms for the purpose of intercepting the flow of illegal handguns on the streets.
This emerging voice of bipartisan voters could advocate on behalf of restoring broader judicial discretion in evaluating bail. Police officers would be able to enforce the law knowing that they are not wasting their time or risking their lives arresting repeat felons.
Most important of all, the Crime Stoppers party would provide strong law and order public officials such as Mayor Adams and Gov. Kathy Hochul with the political firewall they need to rebuff attacks from far left legislative progressives whose actions have enabled recidivist criminals to continue to victimize New Yorkers with literal impunity.   
This means we, the people, need to become politically active on a singular issue. Whether we disagree as Republicans or Democrats we can and must come together on the issue that can destroy our families whether we are sitting in our apartment, heading for a container of milk, or waiting for a subway.  
Historically, third parties in the national political arena have rarely been a major force to contend with, but parties dedicated to a specific cause can, and do, have impact on a local level. There are political parties that judge candidates solely on their environmental record. Others endorse based on a candidate's embrace of civil liberties or their advocacy for socialism. That is all part of our nation's heritage of political diversity and free speech. 
Now it is time that we, as New Yorkers with access to the ballot box, took our anger and grief over the latest horrific crime story and transformed it into a powerful political force for good by supporting those who stand against crime and for a strengthening of the rule of the law.  If we expect Mayor Adams and Gov. Hochul to help us in returning our communities to law-abiding citizens, then those law-abiding citizens need to vote as a unified bloc on an issue that threatens each and every one of us.
Powered By
NEXT STORY: Editor's note: Weighing the costs of congestion pricing