Editor's Note
Editor's Note: Asylum-seekers could fill New York City job vacancies
Migrants who get this far have earned their place in a city "built by immigrants."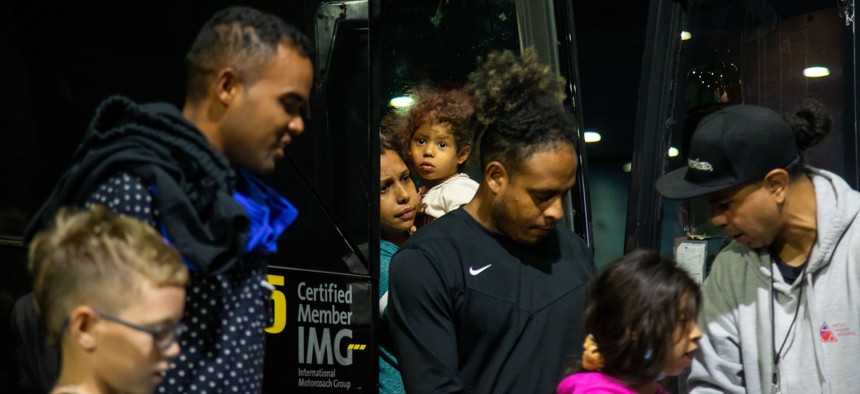 New York City has had its hands full trying to accommodate thousands of asylum-seekers who have been arriving in recent weeks. The mad scramble to temporarily house up to 1,000 migrants at a time in tents in Orchard Beach has not been received well by advocates, especially after City & State was first to report that the site chosen was in a flood zone. City Hall is clearly working overtime to figure out the best way to enforce the state's landmark "right-to-shelter" law for these individuals and families, and as a result, has been reassessing the entire shelter system.
Still, the Adams administration has welcomed the asylum-seekers. There may be an opportunity to explore how the city can fill some of its job vacancies with these migrants and place them on a path to citizenship. The City reported that the city's job vacancy rate stands at nearly 8%, climbing up to almost 25% at certain agencies. Of course there are hurdles that need to be overcome from their illegal entry into the United States, and many may not qualify for some of the agency positions that are available. "I think it would depend upon the role and whether or not there is a pathway to hire them legally," Catherine Trapani, executive director of Homeless Services United, told City & State. "Assuming some number of folks will be able to obtain work authorization, they should be considered for any opportunity that is available where they have relevant skills and experience to lend."
"New York City was built by immigrants," she added, "and just as they were critical to making our city in the past, they will be critical to keeping its vibrancy in the future."
That's certainly one way of achieving the American dream.