Editor's Note
Editor's Note: Interborough Express comes up short
The $5.5 billion light rail service proposed by Gov. Kathy Hochul leaves out the Bronx, where residents need the additional service just as much as New Yorkers in Brooklyn and Queens.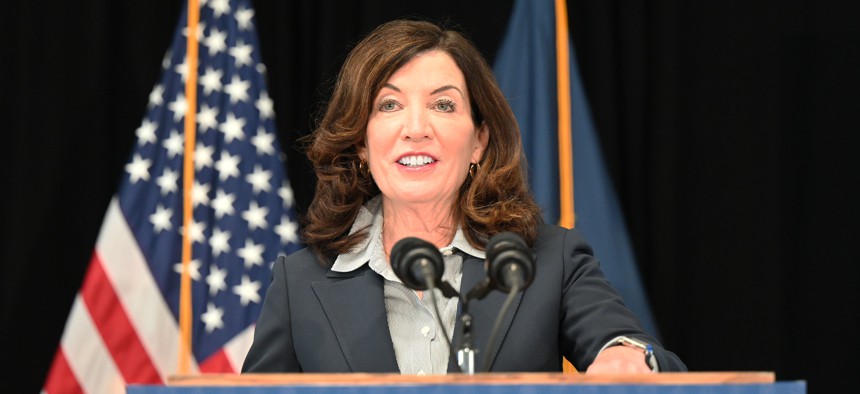 Gov. Kathy Hochul's proposal to build a $5.5 billion light rail for the Interborough Express between Queens and Brooklyn is welcome news and a disappointment. 
The positives are that this much-needed service will connect diverse communities in Brooklyn and Queens to 17 subway lines and the Long Island Railroad along a 14-mile stretch. The project would rely on an existing freight line running from Bay Ridge, Brooklyn, to Jackson Heights, Queens, for 96% of the corridor. And the new service would be provided by light rail, to cut back on costs and construction. Rather than building a tunnel underneath All Faiths Cemetery in the Middle Village, Queens, the light rail will rise to street level and go around the burial site. 
Now for the downside: The original proposal made by the Regional Plan Association in 1996 called for a triborough express that extended another 10 miles from Queens into the Bronx, all the way up to Co-Op City. Gothamist reported that Bronx residents, who live in the least healthy borough and are also in need of more public transportation options, have complained they were shut out of the governor's plan.
Cutting costs is practical, but not going the distance on major transportation improvements is shortsighted. Hochul also hasn't said how she plans to help the MTA avoid its fiscal cliff. At best, she pledged to help come up with a "comprehensive set of solutions" during her State of the State. It appears instead that she's really more committed to spending the minimum on the state's most critical transportation infrastructure.