New York City Council
Opinion: the straight shot on facial recognition at MSG
James Dolan won't be blocked from City Hall for a City Council hearing.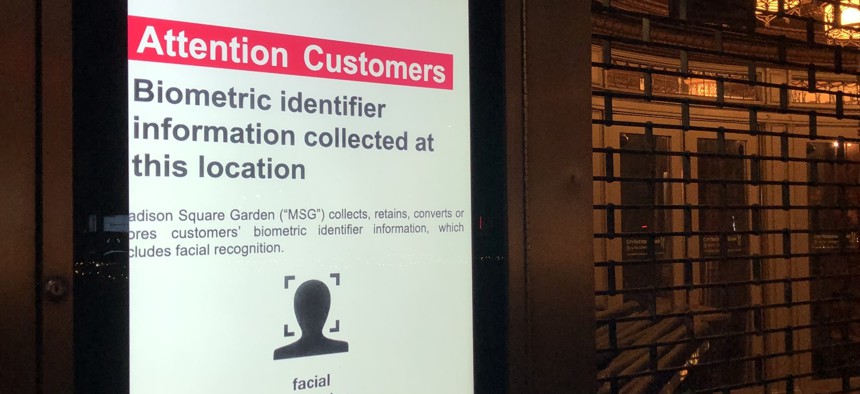 For New Yorkers and tourists alike, there are locations throughout the city that we all enjoy visiting. Among them is Madison Square Garden, a place I remember seeing Knicks games and special performances. I even recently got to see Bad Bunny perform there. Many of the spaces owned and operated by MSG Entertainment are synonymous with New York City.
Reports of Spike Lee being tracked, Michael Rapaport being banned, and countless others being impacted by frivolous and petty personal grievances are unbecoming of New York institutions like the Garden and their operators. James Dolan's bluster in the press defending his actions to use this technology proved just how petty these actions are. Dolan, by his own admission, acknowledges "people are allowed to sue" and that we have "first amendment rights," but provides no sound clarity on why he should be allowed to ban people from attending events.
Technology like biometric data and facial recognition software is a new frontier, and we as legislators, are tasked with helping draw the map and create legislation that keeps our communities safe. Using this technology to ban members of the public from utilizing spaces is inherently a consumer issue; considering the significant amount of money MSG Entertainment saves because of the current tax law, it's very much a public issue. MSG Entertainment has gotten away with subjectively scrutinizing people for years, and as chair of the New York City Council Committee on Consumer and Worker Protection, I have a duty to hold bad actors accountable. While I leave it for my state colleagues to legislate on ending the sporting event loophole and the tax abatement, I hope this Friday's committee hearing can work to prevent more family memories, like seeing the Rockettes during the holidays, from being destroyed.
A secretive, tiered system of service dependent on personal feelings is far from the "straight shot" Dolan thinks he gives, and he should be able to answer questions. I hope Mr. Dolan accepts the invitation to the committee hearing this Friday and can handle the full court press of my council colleagues and me. Unlike his tenure at MSG Entertainment, we have no intention of blocking him from entering City Hall.
Marjorie Velázquez is a New York City Council member representing District 13 in the Eastern Bronx.
Powered By
NEXT STORY: Opinion: Increasing CUNY and SUNY tuition is a working and middle-class tax increase in disguise