Opinion
Opinion: Celebrating a women-majority City Council
This Women's History Month is an opportunity to reflect on the difference a women-dominant Council makes.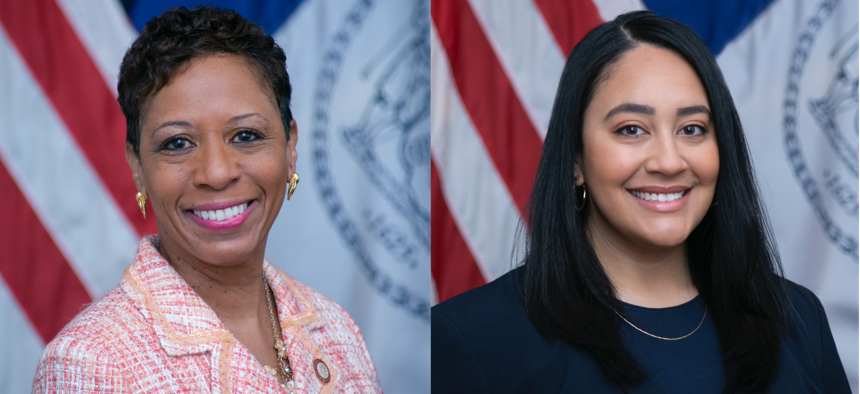 The New York City Council made history last year by inaugurating its first women-majority class of Council members. Despite women being the majority of New York City's population, we had never been equitably represented in our city's legislature.
Until now.
This Women's History Month is an opportunity to take stock of how a women-dominant perspective can influence legislative priorities that have previously been neglected. After a year and with dozens of enacted bills under our belt, our Council has shown how families and communities, especially those that exist at the margins, can benefit when women lead in government.
We have advanced long-sought policies to enhance women's self-determination and expanded equitable access to healthcare, safety and opportunities that help everyone. This was outlined in  the Speaker's State of the City address earlier this month at the Sonia Sotomayor Community Center in the Bronx in Council Member Farías' district.
During a year when women faced attacks against our bodily autonomy and a contraction of our rights at the federal level, the Council effectively steered city policies against this dangerous current.

We passed the NYC Abortion Rights Act – 12 pieces of legislation that safeguard and increase access to abortion and reproductive healthcare – our unequivocal response to the Supreme Court's decision to overturn Roe v. Wade. This includes the requirement for city-run health clinics to provide free abortion medication. In addition to our legislative package, the Council allocated $1 million to support abortion care access for those unable to pay, the largest commitment of municipal funds by any city in the United States.

Just as we championed reproductive healthcare, the Council also worked to address the high rates of maternal mortality and morbidity that disproportionately harm Black women and people of color. In New York, Black people are eight times more likely than their white counterparts to die from pregnancy-related illnesses.
These racial disparities have always existed, yet it took a women-majority legislature to confront them as a priority with an 11-bill legislative package.
In addition to expanding access to critical health information, the bills establish programs to train doulas and provide them to New Yorkers in underserved neighborhoods at no cost. Especially for patients of color, doula care can be the difference between life and death because of the individualized, culturally competent care it provides moms-to-be.

Our Council inherently understands that issues like affordable childcare and pay equity are critical to advancing both gender and economic equity for all.
After releasing a Pay Equity report on the municipal workforce, we passed legislation that helps address systemic pay disparities disproportionately impacting women and people of color.
By prioritizing New Yorkers who have been overlooked, we can continue to apply holistic solutions to tackle the root of our most pressing issues.
We have passed several bills to expand accessibility for older adults and New Yorkers with disabilities to ensure our city works for everyone.

To improve public safety holistically and produce long-term results, we have secured increased support for survivors of violence. Only one in three crime victims ever receive the help they need to recover, and we know the statistics are worse in communities of color. Cycles of violence continue when trauma goes unaddressed and crime victims lack the supportive services needed to heal.
In response, we have invested in proven safety solutions, creating New York State's first trauma recovery centers and expanding resources for domestic violence victims. Through the Speaker's Community Safety and Victim Services Initiative, each Council district received $100,000 – for a total of over $5 million citywide – for organizations on the ground addressing critical safety issues in our neighborhoods.
As public servants, nurses, small business owners, teachers, mothers and women of color, we legislate from firsthand experiences that mirror those faced by many of our residents.
The Council's work this past year is proof that when we elect women, we are more prepared to correct systemic injustices and advance progress for all our communities.
In our second year as a majority-women Council, we will continue to enact investments and legislation that prioritize workers and working families across the city by securing more equitable opportunities for economic mobility, affordable housing, and achieving healthier and safer neighborhoods.
We are working to improve the lives of all New Yorkers, from Southeast Queens to Soundview in our own districts, and every community throughout our great city.
We will continue to put the people of New York City over everything.
Adrienne Adams is the Speaker of the New York City Council and represents a district in Southeast Queens. Amanda Farías is the co-chair of the New York City Council Women's Caucus and represents a district in the Bronx.
Powered By
NEXT STORY: Opinion: Propane isn't the solution for school buses