Opinion
Opinion: New York City's solid waste bottleneck
Expanding the Bottle Bill would benefit both the environment and the 'canners' who collect bottles from the city's streets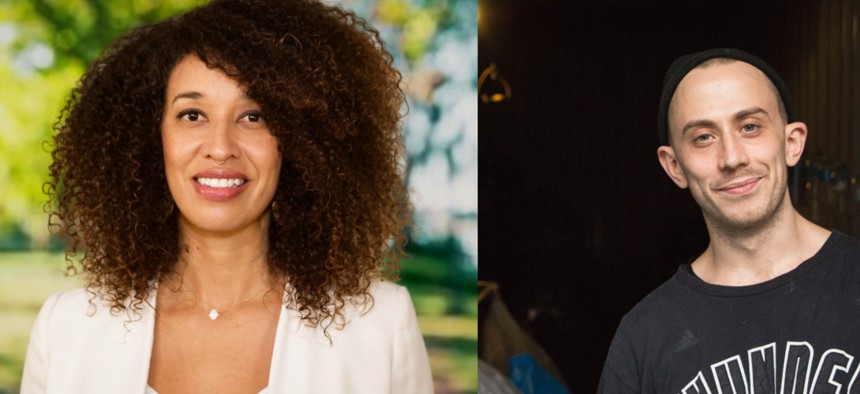 New York City is down in the dumps. However, the New York City Council and state Senate are fighting to change that in this year's budget.
Last week, the New York City Council passed a resolution urging the state to pass the Bigger Better Bottle Bill this year. This came on the heels of the announcement that the Bottle Bill was included in the Senate one-house budget. Passing this critical legislation is essential to New York City.
The scale of the solid waste issue in New York City is truly massive. New York creates over 14 million tons of trash every year. The financial cost to the city is tremendous, with our annual disposal bill being a massive $452 million dollars. Expanding our waste reduction and recycling efforts will not only clean up our city, save taxpayers money, but also comply with the New York State Climate Action Council's recommendations.
Enacted in 1982, the "Bottle Bill" requires a 5-cent refundable deposit on eligible beverage containers to encourage their return to avoid litter and waste. Upon passage, the Bottle Law covered only beer and soda sold in New York; it has since added water bottles. 
For forty years, the Bottle Bill has been the state's most effective recycling and litter prevention program. According to the Department of Environmental Conservation (DEC), the Bottle Bill has reduced roadside container litter by 70%, and in 2020, 5.5 billion containers were recycled.
After four decades of success, we believe that the Bottle Bill should be modernized by expanding the law to include popular non-carbonated beverages, wine, spirits, and hard cider and increasing the redeemable deposit value to 10-cents to increase the rate of recovery. 
New York City and other municipal recycling programs are particularly struggling with glass breaking in their recycling streams. When glass breaks in curbside containers it can "contaminate" or render unrecyclable much of the other materials. The expansion of the Bottle Bill to include non-carbonated beverage containers, wine, spirits, and hard cider would remove from curbside recycling a significant portion of the glass containers that municipal recycling programs are struggling with. 
Even when recyclable materials are not contaminated by broken glass, the costs of recycling containers that are not covered under the state's Bottle Bill are too high for the city. For example, the costs associated with collecting and processing PET plastic bottles and glass per ton are higher than revenues per ton for scrap material. Expanding the Bottle Bill would reduce or eliminate these costs for municipal programs by creating a financial incentive (the deposit) for consumers to return and an obligation (the law) for retailers to accept these containers, relieving the burden on local government recycling programs.
Expanding a Bottle Bill would be a major financial benefit both for New York's municipalities and the state as a whole. While recycling an additional 5.5 billion containers, ReLoop estimates that expanding the law would save New York's municipalities $70.9 million dollars annually through waste diversion. Not only would municipalities save financially, but diversion on this scale would save an estimated 331,900 metric tons of CO2, the equivalent of removing 32,000 cars every year.
Not only would New York City and State be saving massive amounts of money from the refundable deposit, but some of New York's most marginalized communities will also benefit. And the bill follows through on the state's Climate Act to reduce greenhouse gas emissions from landfills and incinerators by diverting billions of bottles that can be recycled.
The city is home to an estimated 10,000 "canners," our neighbors who collect cans and bottles from the streets to make a living. These underappreciated workers desperately need a raise for their critical work cleaning up our community. For over 10 years, Sure We Can, a Brooklyn non-profit, has served the community of canners, and today it has evolved into a community center that promotes a sustainable urban culture and facilitates a circular economy.
With an expanded bottle bill, many of these canners hope to create more vital and vibrant community spaces like Sure We Can across the city and state, where their labor will be not only equitably rewarded, but celebrated for its impact in our communities. 
Curbside recycling has hit a bottleneck. It's time to expand the Bottle Bill to save taxpayer money, relieve the city of difficult to manage waste, and uplift our environmental justice communities.
Sandy Nurse is a member of the New York City Council representing Bushwick, Ocean Hill and Cypress Hills, and the chair of the Council's Sanitation and Waste Management Committee. Ryan Castalia is the executive director of Sure We Can.
Powered By
NEXT STORY: Opinion: Safety means investments, not oppression