Opinion
Opinion: A smart city is an equitable city
New York City is hosting Smart City Expo USA in October.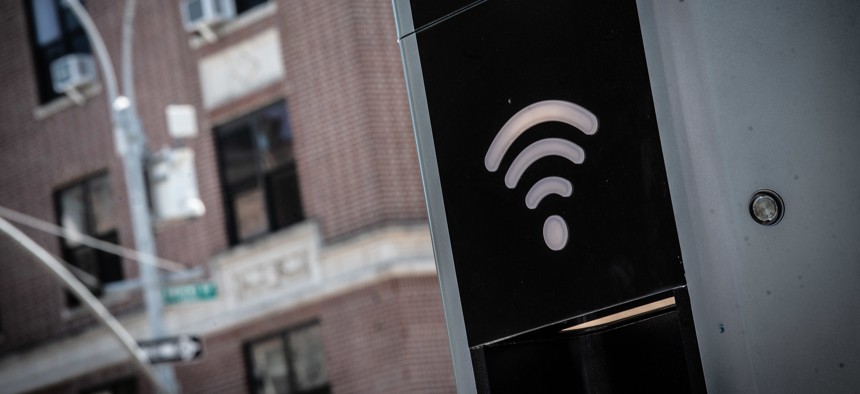 New York City leverages technology's potential on a daily basis to enhance opportunity, public safety, and government efficiency for more than 8 million New Yorkers across the five boroughs. So far this year, that means expanding the nation's largest municipal broadband program to provide free web access to more public housing residents, deploying real-time flood monitoring sensors to flood-prone areas of the city, and delivering a groundbreaking one-stop shop for vital city services that helps working families easily access child care benefits. In addition to the focus on serving the public, New York City is a global innovation hub that leads the U.S. in early-stage startups.
New York City is redefining the 21st Century Smart City – which is why we are excited to host Smart City Expo USA for the first time in October. This two-day conference is great news for tourism and economic development, to be sure, but it also serves a greater purpose: for the most future-facing cities to discuss how technology makes life more equitable for their residents. 
Smart City Expo USA, the American edition of Barcelona's Smart City Expo World Congress, convenes innovators, entrepreneurs, urban planners and elected officials who are building smarter cities. It is fitting that this year's conference theme is "The Future is Here" – a mantra that describes the Big Apple. AI, blockchain, green tech and the so-called technologies of tomorrow are impacting the lives of New Yorkers – and city dwellers everywhere – today.  
This expo arrives at a moment when the global community is reimagining what it means to be a "smart" city. Broadly speaking, this phrase applies to municipalities utilizing technology to provide modern-day essentials that touch people from all classes and backgrounds: mental health resources, affordable housing, early childhood education, digital literacy training, public safety and cybersecurity, accessible transportation, green energy, and clean air and water, among others. From sensors to heat maps, and ethical AI to predictive analytics, cities are already testing and deploying these technologies. 
By inviting global leaders and innovators to New York City, we can share best practices on issues ranging from storm surge to government technology. There is also an opportunity for agencies across the state and private sector companies doing business in New York City to deploy these smart technologies.
Since taking office last year, Mayor Eric Adams has prioritized digital equity as a human right for New Yorkers who have historically had the least access. And thanks to his vision and commitment to this issue, we've made significant progress transforming digital deserts into places where residents now experience tech's dividends – either in their neighborhood or living room. 
A main goal of the expo is to bring people together to catalyze the next generation of tech to build upon the innovations already serving New York. Earlier this spring, New York City launched the Brooklyn Gigabit Center, one of five centers across the city that attempts to bridge the digital divide through increased access to connectivity,  devices and digital literacy training for underserved populations. This particular center offers high-speed internet, tablets, laptops, 3D printers and tech education workshops and digital literacy courses. Research shows that the digital divide is directly correlated to the racial equity divide. Spaces like this are critical to New York City's efforts to create opportunities for all New Yorkers – from sixth graders learning to design apps to older adults learning to use spreadsheets.
During the pandemic, approximately 40% of public housing residents lacked broadband – a service as essential in our modern society as heat or hot water. Since launching in September 2022, the city's Big Apple Connect program has offered approximately 300,000 residents of the New York City Housing Authority access to free internet and basic cable TV. This means students, young professionals, families and older adults in public housing receive the benefits of web access while directing this cost-savings toward other needs.
New York City is also making it easier than ever before for residents to access city services thanks to the recent launch of MyCity, a one-stop shop for City services and benefits. MyCity allows users to check eligibility, apply for, and track services and benefits on one website, in the city's 11 most common languages. Participants can also securely save their information and documentation for future applications such as small business and workforce services. 
All municipalities can grow from engaging in smart cities conversations, especially now. With U.S. cities receiving billions of dollars for roads, bridges, transit, rail, electric vehicle charging stations, power grids, waste and water infrastructure, broadband and so much more, this is a once-in-a-generation opportunity to protect critical infrastructure, grow the economy, and harness cutting edge technology to help underserved communities propel into the future.
We invite you to join us in October in New York City at Smart City Expo USA as we galvanize global leaders and innovators to build inclusive 21st Century cities. 
Aarti Tandon is the CEO of Smart City Expo USA. Matthew Fraser is New York City's chief technology officer.
Powered By
NEXT STORY: Opinion: New York must say no to social media surveillance