Editor's Note
Editor's note: Train Daddy is right to want a bolder Penn Station redevelopment plan
Former New York City Transit Authority President Andy Byford joined advocates in calling for more ambitious alternatives to reconstructing the transit hub.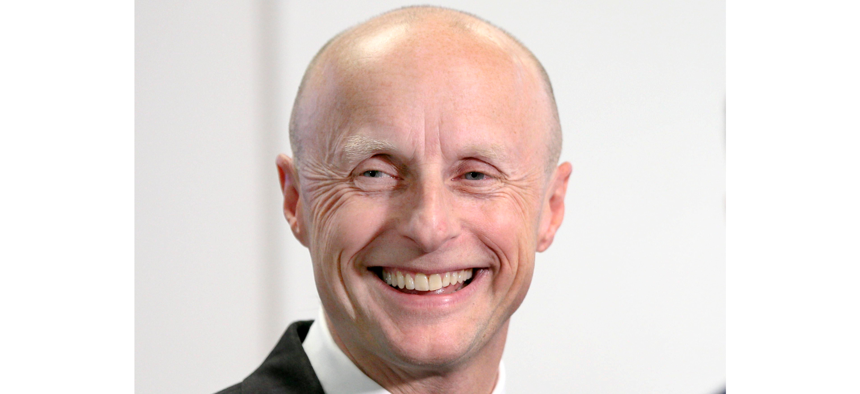 There's no doubt that when "Train Daddy" speaks, commuters listen. Perhaps it's time the folks in Albany do too. 
Andy Byford, the former New York City Transit Authority president who won over straphangers with improvements he made to the city's aging subway system, has weighed in on the controversial Penn Station redevelopment plan. "You can't fix it by just putting in a few light boxes, by just heightening the ceilings, by just widening a few corridors," he said during a July 20 RethinkPennStation video discussion about the redevelopment. Add a glass shed over a new concourse, and his description essentially describes what Gov. Kathy Hochul has proposed for the nation's busiest station. Advocacy groups like RethinkPennStation complain the governor's proposal doesn't do enough. Train Daddy, who is now Amtrak's senior vice president for high-speed rail development, agrees.
"Why not take the opportunity to fix the damn thing once and for all?" he asked. According to Byford, Madison Square Garden should be moved from its location on top of the station, and the transit hub should be reconfigured so trains can pass through, rather than dead-end there. Byford is in line with those who've called for a bolder plan that could even include a new above-ground station. 
"If it was the case that someone asked me to have a look at this, I'll be honored to do that. But I'm just speaking as a private person who cares about New York City," Byford said on the video. Hopefully those in Albany were watching. It's not too late to take Train Daddy up on his offer.