Opinion
Editor's Note: A longer-term permit renewal might get James Dolan to contribute to Penn Station's redevelopment
Incentives may get the Madison Square Garden owner to do his part for the redevelopment of the nation's busiest transit hub.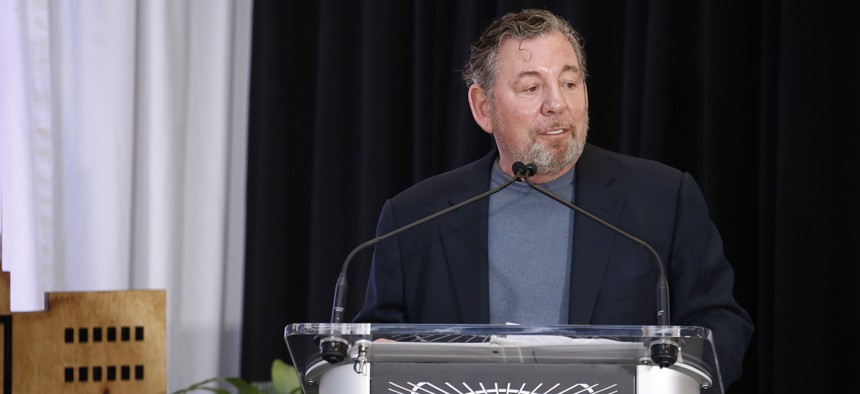 Run-DMC cofounder Darryl McDaniels last week became the latest celebrity who's performed at Madison Square Garden to call for a renewal of the arena's permit – in perpetuity. "It's time for the City Council to embrace the Garden's past, present and future as the global pinnacle of entertainment right in the heart of Manhattan and allow those hallowed halls to continue being the home of unforgettable moments for tens of thousands of fans every night, forever," he reportedly said. Bars and other local establishments near the Garden that benefit from the arena's business want the same. 
And it's what MSG owner James Dolan has long wanted. However, the New York City Planning Commission recommended a 10-year renewal, leaving the final decision to a City Council vote that follows a land use committee hearing on Monday. The council could play hard ball and renew the permit for fewer years to get Dolan to contribute to the redevelopment of Penn Station, which sits underneath the arena. The Metropolitan Transportation Authority wants the Garden to give up an unused taxiway that would be repurposed as truck loading bays for arena operations, among other requests. 
A "forever" permit seems extreme, but a longer-term permit renewal in exchange for contributing to the redevelopment of Penn may be more practical. It may be unpopular with those hating on Dolan for continuing to operate the Garden on top of the nation's busiest transit hub. He's not expressed a desire to move MSG elsewhere, but given an incentive, he might decide to give up that taxiway and help make the current redevelopment plan a reality.