Editor's Note
Editor's note: MTA fare enforcement team's expansion rightly goes easy on riders
New Yorkers who beat the farebox because they have no choice deserve a warning.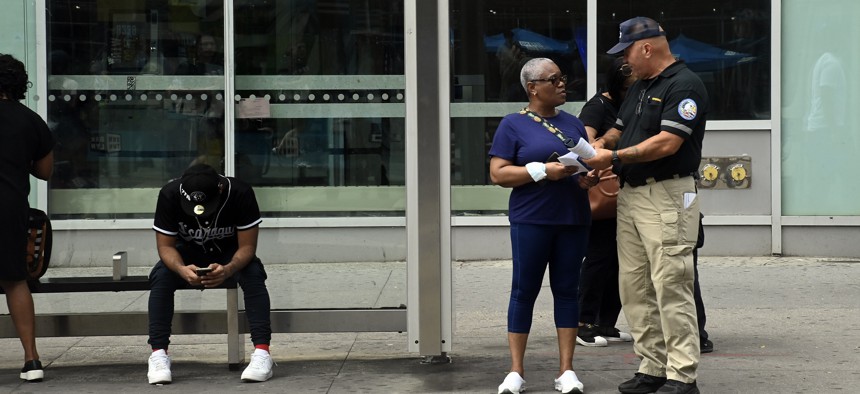 Fare evaders who used the Metropolitan Transportation Authority's Select Bus Service when it debuted a few years ago got to know the agency's unarmed fare enforcement officers, known as the Evasion and Graffiti Lawlessness Eradication team. I saw the EAGLE squad in action more than a few times, randomly showing up on buses to check if everyone had purchased a ticket before boarding. Select Bus Service, which provides a faster ride with limited stops, requires passengers purchase tickets at automated kiosks before boarding. That allows passengers to board at the front, middle and back entrances on longer, accordion-style buses
I noticed quite a few people boarding without purchasing tickets. That worked for some, but for those who ran into the EAGLE team, the act of skipping the farebox turned into a humiliating and expensive experience. Passengers caught were asked off the bus and, for most, slapped with a hefty fine. Now, the MTA is expanding the team's reach to 25 routes across the city in an effort to clamp down on fare evasion, which resulted in a $315 million loss last year alone. "Buses have become the No.1 fare evasion problem," MTA Chair and CEO Janno Lieber told NY1.
The MTA is rightly recognizing that some riders should be let off with a warning and education about discounts, like the Fair Fares NYC program. New Yorkers are still struggling, especially after the impacts of COVID-19. It shows compassion, especially with a fare hike coming on Aug. 20, and it puts those too cheap to pay on notice.