The Slant: Christine Quinn on NYC's homeless policy pivot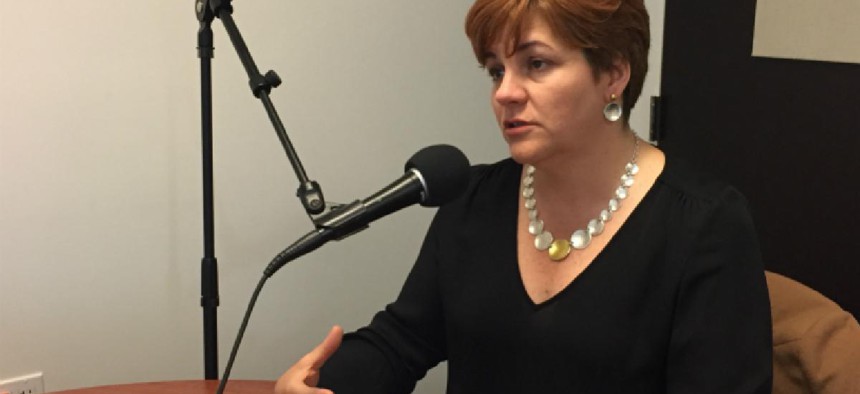 Christine Quinn may not be gearing up for a political resurrection just yet, but the former New York City Council speaker and 2013 mayoral candidate has carved out a vital role as one of New York City's leading homeless advocates. Quinn, now the CEO of Win, a nonprofit serving thousands of homeless families across the city, joined the New York Slant podcast this week. She endorsed New York City Mayor Bill de Blasio's new homelessness plan to build 90 shelters across New York City, but admitted she would have handled the homeless crisis differently if she were in City Hall.
"I hope I would have addressed the crisis more aggressively, more quickly. I hope I wouldn't have spent time blaming somebody else," she said.
When pushed on whether she would have the same plan as de Blasio, Quinn balked at the timeline.
"In year three? No, I would have called for opening more shelters earlier on. And I would have done it."
Quinn explained the need to "walk and chew gum at the same time" by attacking the homeless crisis from different angles, talked about what she could have done better as speaker and shared her least favorite thing about President Donald Trump.
Subscribe here: