Fair Fares
The Slant: A fighting chance for Fair Fares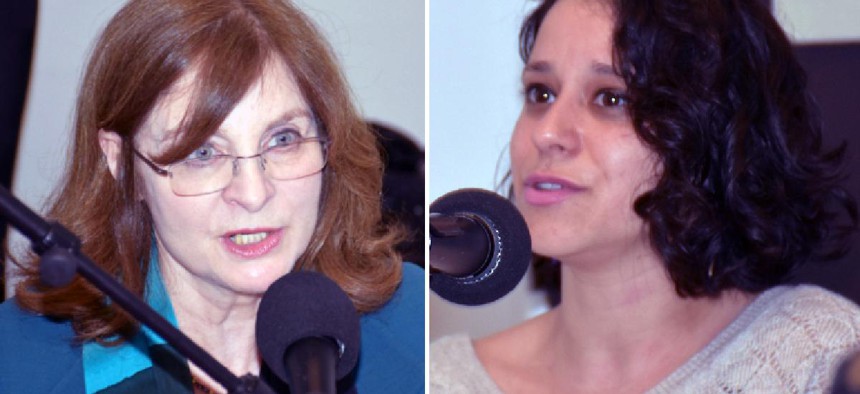 Sometimes a political issue is so big, so obvious, so logical, that the hosts of the New York Slant podcast, Nick Powell and Gerson Borrero just can't stay quiet. Right now, that issue is Fair Fares. Nick, Gerson and the rest of the City & State editorial board are in the middle of a five-week partnership with the Community Service Society of New York and Riders Alliance supporting their Fair Fares campaign to give half price MetroCards to low income New Yorkers.
Two of the leaders of the movement joined the podcast this week, Community Service Society VP of Policy Research Nancy Rankin and Riders Alliance Campaign Manager Rebecca Bailin. Rankin explained how many people the initiative could help.
"In 2015 there were about 30,000 people arrested for fare evasion," she said. "Most of these people are not doing it for fun. They're doing it because they're desperate and they don't have the money and they need to get to work or pick up their kids or do something else that's urgent."
And Bailin talked politics, saying the campaign is waiting on New York City Mayor Bill de Blasio's support.
"We think this is a great opportunity for the Mayor," Bailin said. "He ran on this platform of ending the 'tale of two cities.' He really cares about economic inequality and fighting it. So to us, it's a no-brainer. And we think that maybe he'll do the right thing in the end."
Bailin, Rankin and our hosts looked at the issue of mass transit affordability from a socio-economic and criminal justice perspective and even made the plea to get one hold-out Borough President on board.
Subscribe here: