New York City
Fixing upstate's transportation infrastructure
State lawmakers want more funding for roads and bridges in the next capital plan.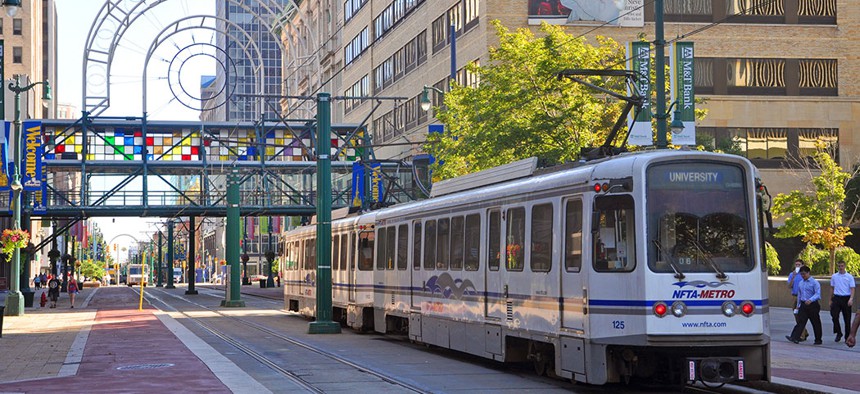 New York state has taken steps towards major transit infrastructure improvements in recent years with the completion of the new Gov. Mario M. Cuomo Bridge, forward movement on the East Side Access on the Long Island Rail Road and work done to rehabilitate LaGuardia Airport. But there are still plenty of ways to update and fix the state's aging infrastructure, from big projects like expanding Buffalo's light rail system, to small improvements like providing adequate funding for towns to maintain their roads.
State Sen. Tim Kennedy and Assemblyman William Magnarelli, chairs of the transportation committees in their respective chambers, spoke with City & State about what they have their eyes on, including the new state Department of Transportation five-year capital plan that will be approved next year.
William Magnarelli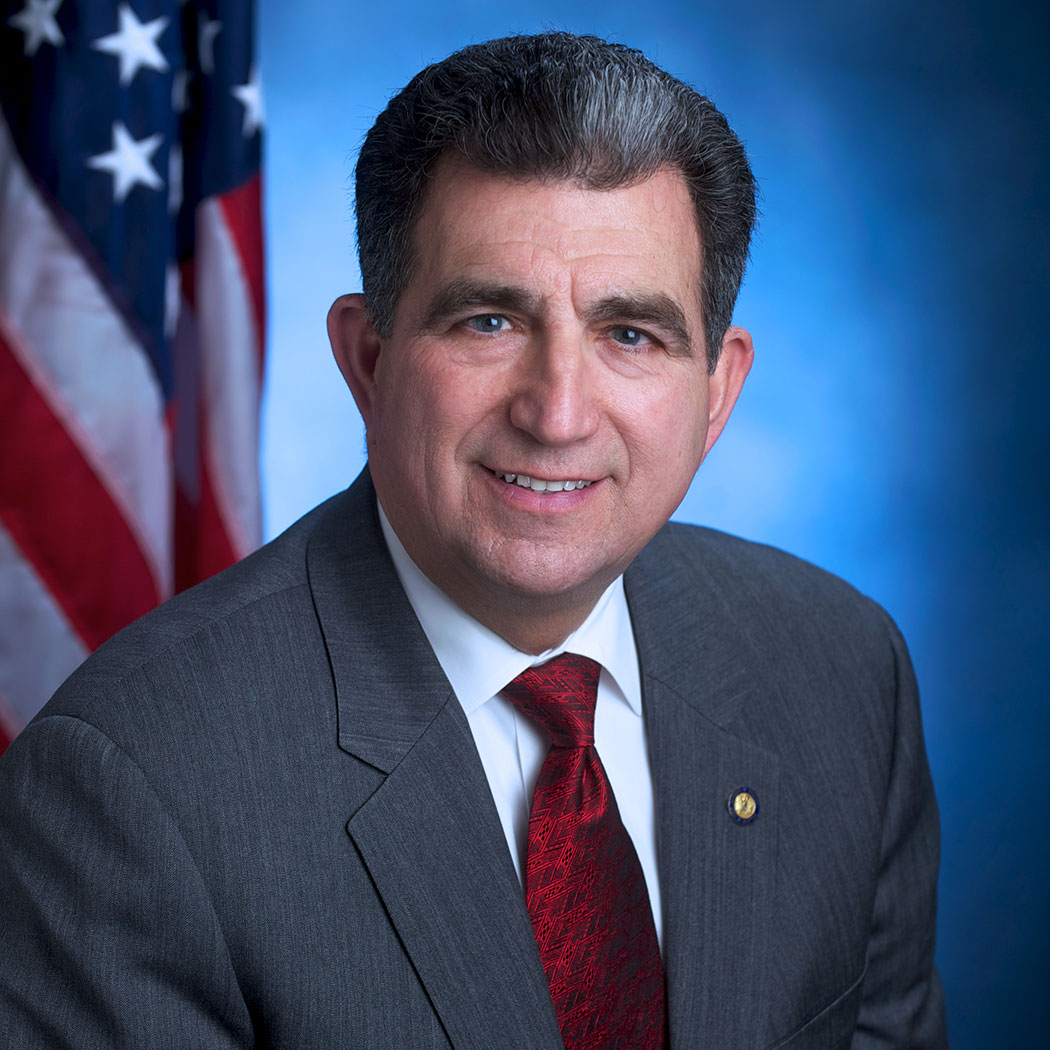 Chairman, Assembly Transportation Committee
What were some of the big things you got done this past session?
I think the biggest thing I had this year was getting kind of involved with the (Transportation) Committee and making sure the committee's bills – many of which had been in the process, so to speak, for years – were finally getting looked at and reviewed. That was my initial goal when I took the chairmanship. The next one was the budget. In the budget itself, we had a lot of pushback as far as mass transit was concerned, especially for upstate New York. Making sure that moneys were available for roads and bridges on a local level, making sure that (the Consolidated Local Street and Highway Improvement Program) was funded properly and that we got the additional money even after the budget to take care of inclement weather costs and expenses.
Does the state need to do a better job funding local transportation infrastructure?
I'm not going to make any comments as to whether or not they've gotten enough money or haven't gotten enough money in the past because this is my first year, and I'm reviewing everything as we go along. I will say this, though, the (state) Department of Transportation was supposed to issue a report on our roads and bridges, and that report has not been issued. That's something I will be working on in the coming year, to make sure the DOT provides the reports that we need to make sure that the decisions that are being made are open and fair across the board. I believe that the DOT has the information and the statistics, they just have not issued a full report.
What's the latest on Interstate 81 in Syracuse?
The DOT has come out with its recommendation. I think, right now, my biggest thing as far as the I-81 project in Syracuse is concerned is that I want to make sure that the problems that come up as they finalize plans, and as they start construction, and as people are moved and traffic is moved as well, that we have the wherewithal to mitigate whatever problem comes along.
What are some areas you want to focus on when negotiating the state Department of Transportation's next five-year capital plan?
My biggest problem right now is not having enough information. I've asked the people at DOT, including the new commissioner, when will I see the five-year plan? I hope I'll get it by the end of the year. I've been told that I won't. So it will be January, maybe February, before we even get to look at the proposed five-year plan from the DOT. That's troubling to me. That's going to put us behind the eight ball, so to speak, in terms of review and investigation of what's in the plan.
What would you like to see in the state Department of Transportation's next five-year capital plan?
I would like to see a plan that is fair and equitable across the state by region. I would like to see it with enough money in it. We put a great deal of money – over $50 billion over a five-year period – into the MTA. I would like to see something like $35 (billion) or $40 billion over five years in the plan for our roads and bridges. I do believe that they are in need of that kind of money and work, and I'm hopeful that we'll be able to put together a plan that's going to do that.
Tim Kennedy
Chairman, state Senate Transportation Committee
What were some of the biggest accomplishments you had this past session?
We had a tremendous session and many, many accomplishments, many of them transformational accomplishments. From a budgetary perspective, for my community here in Buffalo, something I have been fighting for for years is more funding for the (Niagara Frontier Transportation Authority) light rail in Western New York. I was able to secure $100 million for the capital rail needs here in the Western New York region over the next five years, so that was a massive accomplishment for this community.
How will the new investment help with planned expansions of the Buffalo metro rail system?
It's something that is absolutely necessary because the light rail system here in Buffalo has been aging. It's over 35 years old now, and it has not gotten the capital investment over the years that has been necessary to maintain a system of this magnitude. So this $100 million investment is going to finally start to reverse the decline of Metro Rail's capital components and get it back up to speed. We have to sustain it and grow it, so we have a tremendous opportunity to bring the light rail system to other areas throughout our community. We're excited about the opportunity to expand the light rail, to connect the university system here in Buffalo, the greater vision of connecting the downtown corridor of the light rail system out the airport that serves millions of people.
What is the overall state of New York's transportation infrastructure, from roads and bridges to its rail systems?
The infrastructure in the state of New York is woefully inadequate. There has been an absolute lack of attention paid to our transportation needs all across the state, especially in our urban areas. When you look at the cities that are older urban communities in many cases, especially in upstate, are battered by the inclement weather throughout the fall, winter and early spring. There is a true, desperate need for more funding and more of a focus on those areas: Buffalo, Niagara Falls, Syracuse, Albany, Binghamton, Utica. Much of it has to do with the fact that Republicans in the Senate who had been in control upward of the last century didn't pay attention to the urban communities as much as they should have because they didn't represent those urban communities, for the most part. New York's infrastructure simply needs to be fully funded. And this year we announced $65 million in extreme winter recovery funds. I've sponsored a bill that increases the state reimbursement rates for municipalities when they're performing road maintenance on arterial roads through cities and communities.
What are some of the larger projects that you're looking forward to in the upcoming session?
This year marks the last year of the state's previous (state Department of Transportation) capital plan. That five-year capital plan was funded at $23 billion. The five-year DOT capital plan is a major component to making these critical investments and showing our priorities. Some of the big-ticket priorities we're going to be focusing on, from a regional perspective, will be the Route 33 Kensington Expressway, the Scajaquada Expressway, which is Route 198. From a statewide perspective, the (Brooklyn-Queens Expressway) is a multibillion-dollar project, the East Side Access in the city of New York, I-81 in Syracuse, the (U.S. Route) 219 connector project in the Southern Tier. And I would say the largest transportation improvement project will be the Gateway tunnel project.
Powered By
NEXT STORY: This week's biggest Winners & Losers