New York State
New York's role in rebuilding Puerto Rico's power grid
Two years after Hurricane Maria, the state remains engaged in recovery efforts.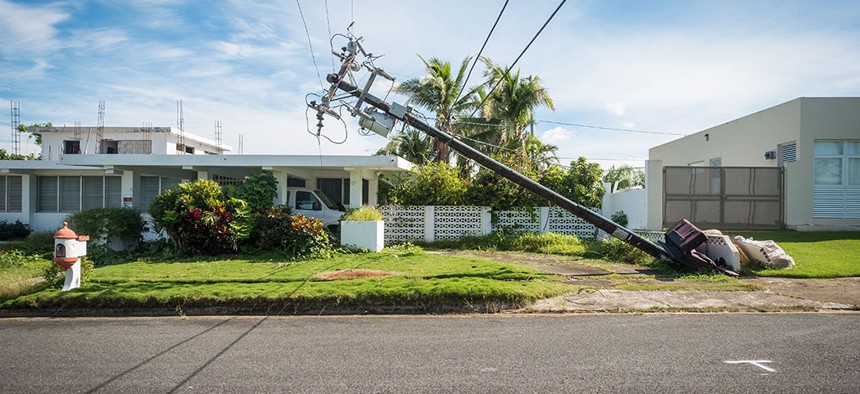 More than two years after Hurricane Maria slammed Puerto Rico, New York remains at the forefront of efforts to aid the island territory's recovery efforts. At the center of the state's efforts is the New York Power Authority.
Gov. Andrew Cuomo announced earlier this month that two additional teams from the public authority will be deployed to Puerto Rico and the U.S. Virgin Islands to add technical expertise to ongoing efforts to rebuild and modernize the island's electric grid, as well as make it more resilient to future storms. With a large Puerto Rican population of its own, New York has been at the forefront of efforts by states to pick up the slack left by the federal government's controversially lackluster recovery efforts.
City & State recently spoke with New York Power Authority President and CEO Gil Quiniones to hear the latest on New York's work to help repair Puerto Rico's power grid. The interview has been edited for length and clarity.
What has the New York Power Authority done to help fix Puerto Rico's power grid after Hurricane Maria in 2017?
After the devastation of Maria, there was really no choice but to focus on damage assessment and restoration by necessity. Then after that, we also needed to help them stabilize their grid. Now, it's really more about helping them develop their applications for (the Federal Emergency Management Agency) and for (the U.S. Department of Housing and Urban Development), especially for their priority projects. That's kind of been the journey that we've been having over there.
So how is the authority helping the island transition to renewable energy?
In early November, (Gov. Andrew Cuomo) invited (then-)Puerto Rico Gov. Ricardo Rosselló to New York to show him what we did after Superstorm Sandy – the rebuilding and hardening and modernization that we did here in New York. In that visit, we also announced that we were forming a task force of experts from all around the U.S. NYPA led it. Consolidated Edison, Southern California Edison, Electric Power Research Institute, Smart Electric Power Alliance and a couple of national laboratories were involved. We worked together and came up with a modernization roadmap to modernize their grid, integrate more renewables, add microgrids, etc. It's a very strategic document.
What are the biggest challenges two years after Maria?
Now the challenge is to pick and choose the most important aspects of that roadmap and make sure we prioritize them and then develop very specific applications for FEMA and HUD funding to get them started on that roadmap.
A couple of other challenges are going on in parallel. The Puerto Rico Public-Private Partnerships Authority is going through a bankruptcy process. There is an overall financial oversight board that they have to deal with. They are also now in the process of reviewing and selecting a private utility from the U.S. mainland to operate and maintain their power system. It's their version of privatization, which is similar to what we did here in New York with the Long Island Power Authority – (it) is still a public utility, but it's being operated by Public Service Enterprise Group. They're trying to adopt that model.
So how long is NYPA planning to stay in Puerto Rico?
Our governor has always said that Puerto Ricans and folks in the U.S. Virgin Islands are like family members. When a family member needs help, you go and help. That's basically what we're doing there and we're going to be there as long as they need us – every step of the way.